Really nice place. Convent to the train station. Nice restaurants nearby. Staff was great. Enjoyed my stay. If I ever visit Paris again, I'll stay there again. - American guy
What sets them apart?
Close to Montmartre and right near Gare du Nord, this hostel is in a great location with easy access to all that Paris has to offer. The surrounding neighborhood is full of Parisian charm, and the hostel itself has a long list of nice amenities such as a bar, kitchen, and a very nice common space.
Who's staying here?
Younger budget travelers make up the majority of guests here. Solo travelers, young backpackers, students, couples, and small groups tend to be the main types of travelers. As they offer both dorms and private rooms, any budget traveler who also wants to enjoy the social aspects of a hostel would feel right at home here.
Insider Tip
Bring your own padlock for the lockers.
Smart Place Paris Gare du Nord by Hiphophostels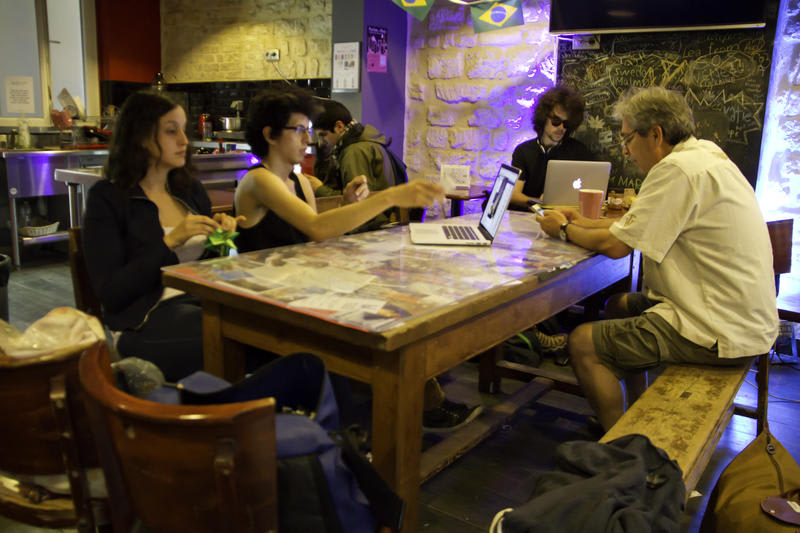 With a fun common area, a bar, a kitchen, and a variety of room types, this hostel offers everything a budget traveler would want. The location is great too, as it is close to metro and train stations that can get you around or out of Paris very quickly. During the busy summer months, the hostel is fairly social with a good crowd of guests eager to explore the city.
The Facilities
Dorms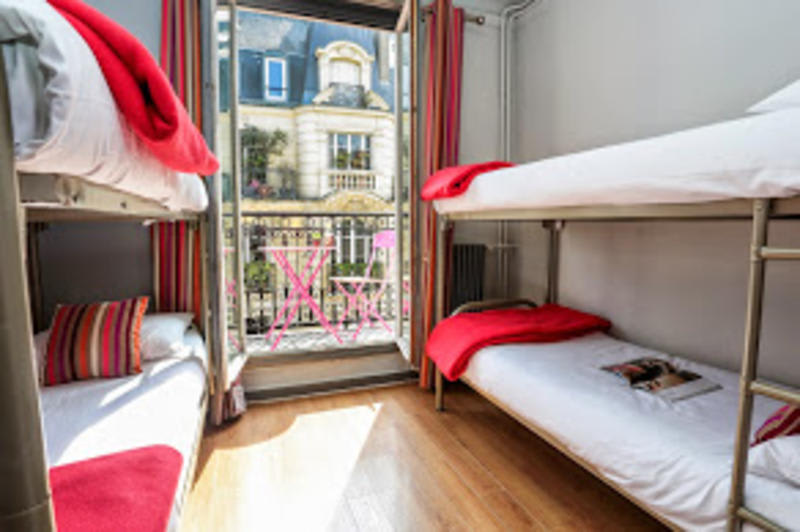 The dorms are basic but comfortable. 4 bed dorms have bunks, and an all-female option is available for booking, too. Ensuite bathrooms mean that you don't have to walk down the hall or wait very long for a shower. Linens are provided, and some of the rooms have very nice large windows, and others even have a small balcony.
Private Rooms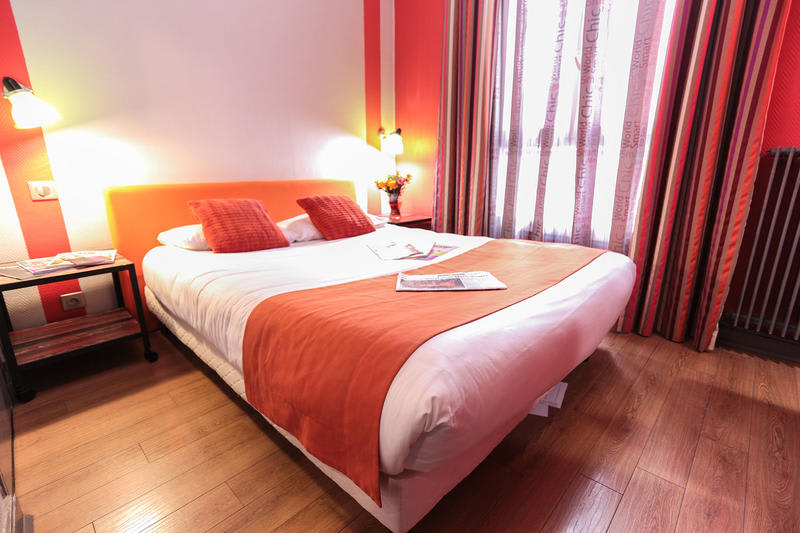 Private rooms can be booked either as a double bed or a twin room. It's also possible to book an entire 4-bed bunk dorm room if you have a small group of friends. Couples will like the double rooms as they have the feel of a simple hotel room at a great budget-friendly price.
Bathrooms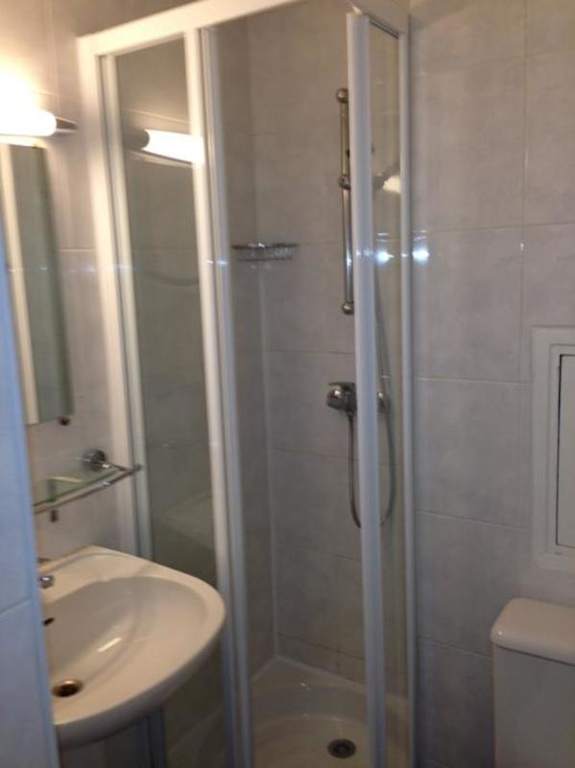 Although not very large, the bathrooms are modern and clean. They include everything you would need, and they have plenty of hot water. Hair dryers can be rented and so can towels if you didn't bring your own.
Common Areas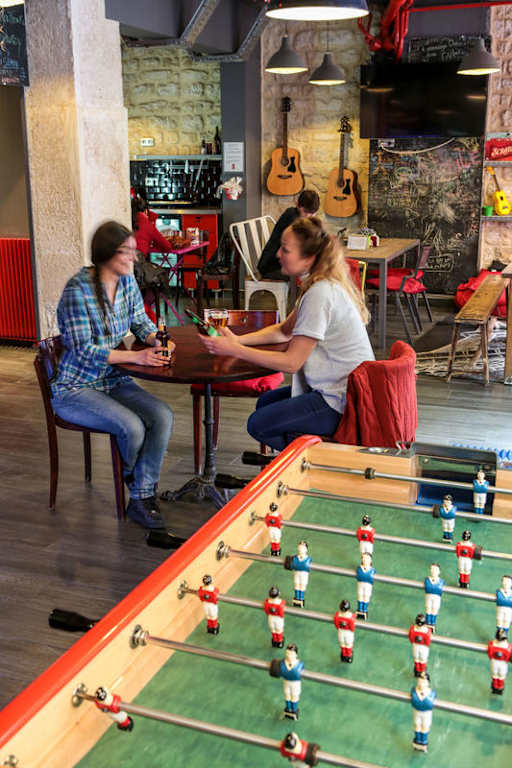 The main common area is large and has a good mix of comfortable seating. Some larger tables are set out, along with some relaxing chairs. This communal space makes it easy to get to know your fellow travelers. The shared kitchen is right off of this space which means that you can chat with everyone while you cook. The bar area is also located just nearby, and makes it easy to unwind at the end of a day full of sightseeing.
The Location
Gare du Nord / 10th Arr.
The neighborhood around the Gare du Nord and Gare de l'Est train stations are a convenient place to base yourself in Paris. From here, transportation is easy and frequent. Plenty of restaurants, bars, shops, cafes, galleries, and museums are also nearby. Montmartre is also not far, and the city center can be reached in a matter of minutes by Metro.
What's Nearby?
The surrounding neighborhood is full of restaurants, cafes, bars, shops, grocery stores, and more. Montmartre is not too far away on foot, and is another historical and charming part of Paris that can't be missed. Since the Gare du Nord is so close, getting around the rest of Paris is very easy.
Nearby Transportation
The Gare du Nord is not just a train station, it's also a hub for Paris' metro system. From here you can hop on several different lines to get around Paris very quickly. It's only 2 blocks away. Several other metro stations are also in the neighborhood if you want to avoid the crowds.
Amenities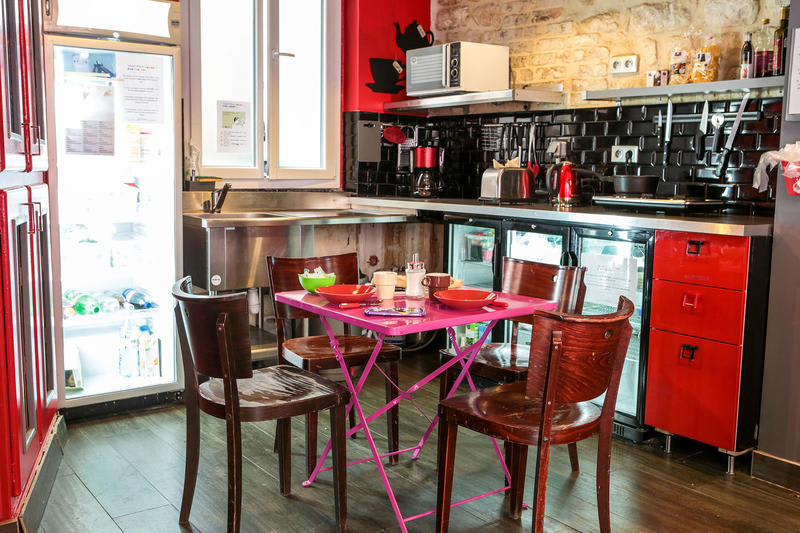 As this hostel is part of the Hiphop Hostels chain, they provide plenty of amenities to make you feel right at home. Free Wi-Fi, luggage storage, laundry, and a nice kitchen are just the start. They also have a good breakfast in the morning (for a fee) to help get your day started. The books and games are a nice touch, too, as is the guitar in the common area.
Staff
The friendly and professional staff will help you with anything you need. They also work hard to keep this hostel clean, and it shows.
Heads Up
A common trend is Paris is for the rooms to be a little on the smaller side, and there's no exception here. Otherwise, some guests say there aren't enough plugs in the rooms. But overall, this hostel is highly rated by thousands of visitors.
Smart Place Paris Gare du Nord by Hiphophostels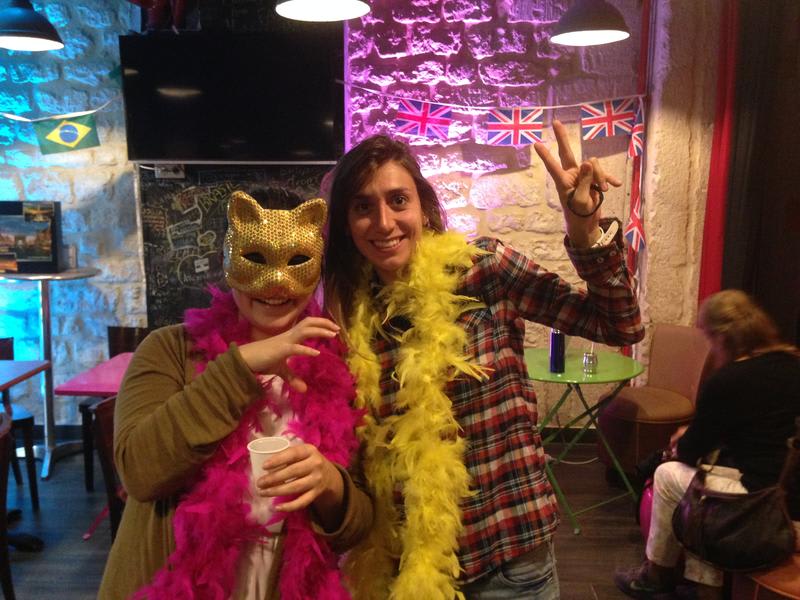 Do you have a favorite hostel that you would like to review? Let us know!