It was very nice stay in Paris, Hotel Le Regent Montmartre. The team was very nice and helpful, atmosphere good and smiling with roommates and the other people. - Girl from Poland
What sets them apart?
This is a great hostel in the heart of Montmartre right near the Sacre-Coeur cathedral, all of the area's shops and restaurants, and the metro station. With plenty of Parisian charm, a nice bar, and some new friends, you'll have a great time here.
Hostel Personality
Who's staying here?
Budget travelers of all types can enjoy this hostel, although most of the guests are younger backpackers, solo travelers, students, couples, and long-term travelers.
Insider Tip
Ask for a room away from the street, as it can be busy at night.
Le Regent Montmartre by Hiphophostels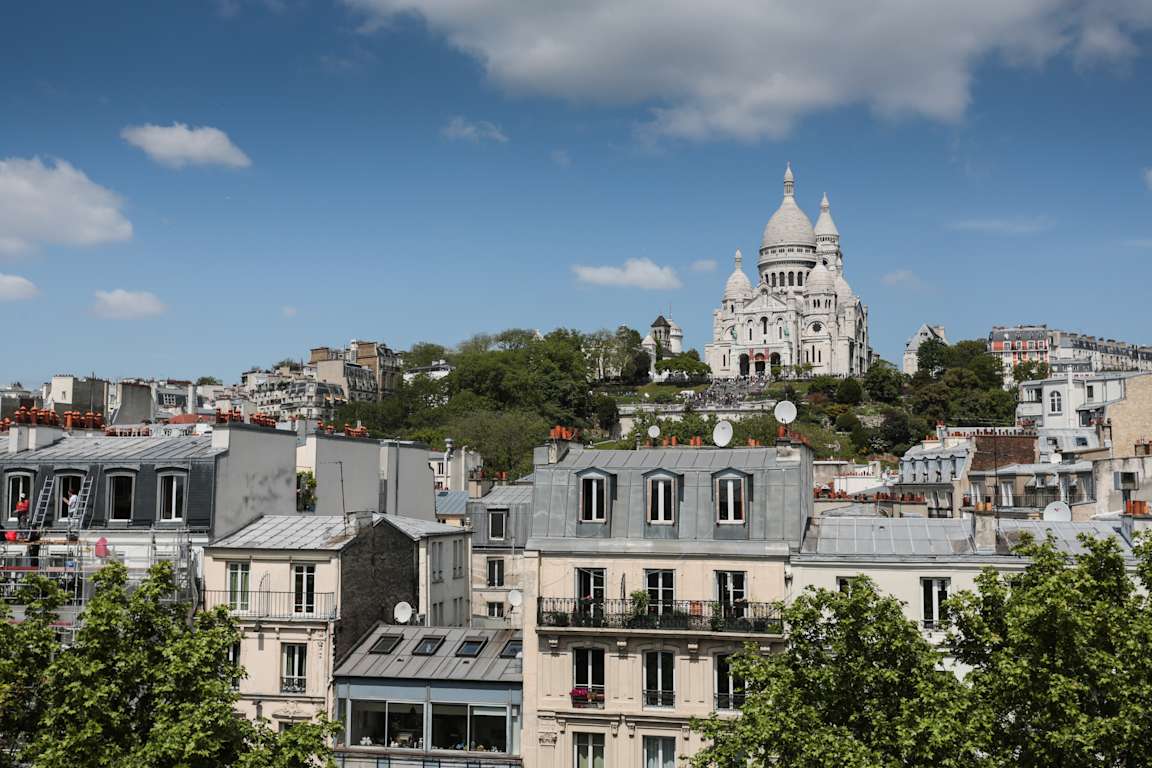 This is a solid hostel run by Hiphop Hostels, a popular chain in Paris. The quality of service is very good, and the amenities are nice. With a variety of room types, any budget traveler can have a home here. The location is fantastic, as it's just a few blocks from the cathedral in Montmartre. Plenty of shops, restaurants, and cafes are close by, too. And with the nearby metro station, you'll be anywhere you need to be in Paris in a matter of minutes.
The Facilities
Dorms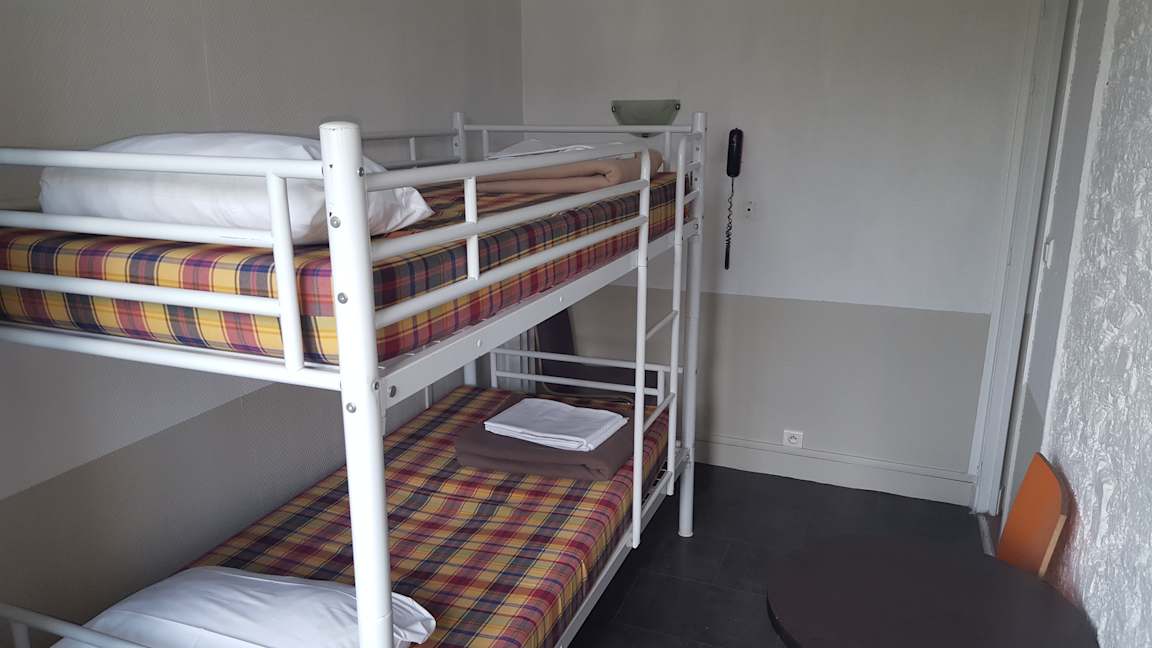 Dorms here are clean and comfortable. They are either 6-bed or 4-bed rooms with bunk beds, and an all-female room is available, too. The rooms have ensuite bathrooms, and many of them have small balconies, too. Some other furniture is located in the room for convenience, which is a nice touch. The rooms also have small lockers which can hold valuables, but not entire bags or suitcases.
Private Rooms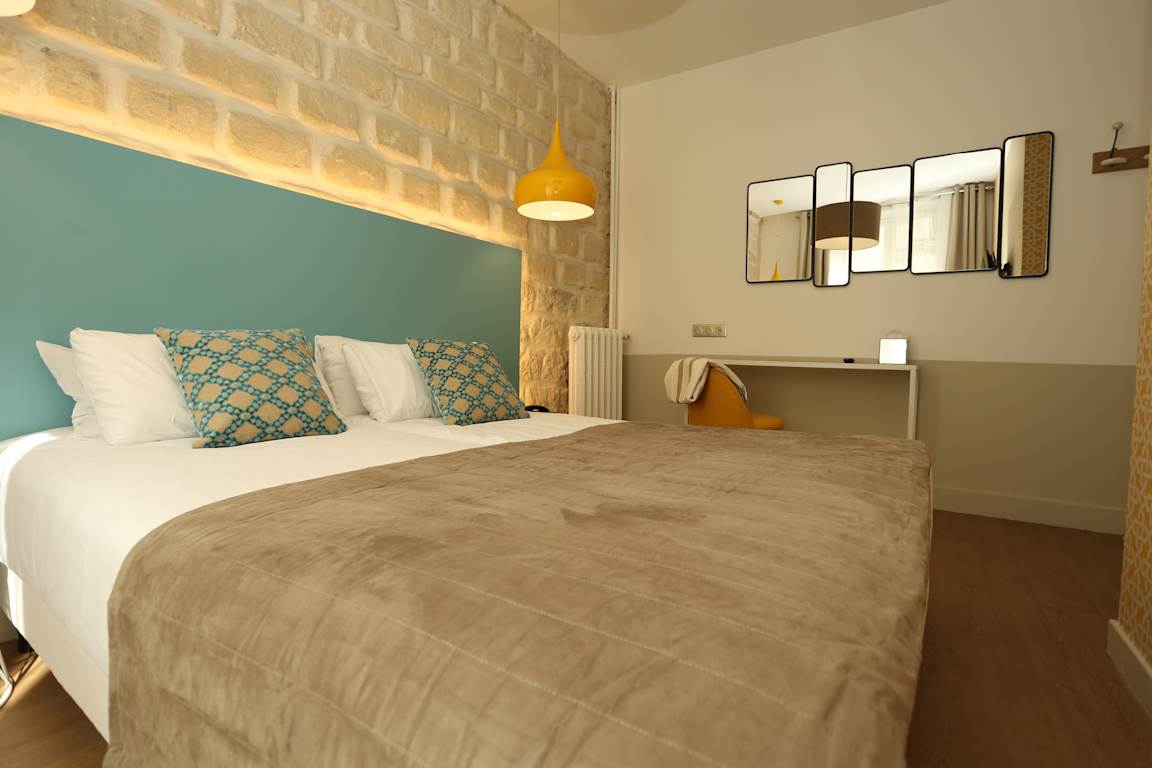 The private rooms here are great for budget travelers looking for a little more peace and quiet. A basic double room with a shared bathroom is the most affordable option, but you can also upgrade to a double room with an ensuite, too. Some of the rooms have small balconies, too. A 3-bed room is also offered which has a single bed and a bunk of 2 beds.
Bathrooms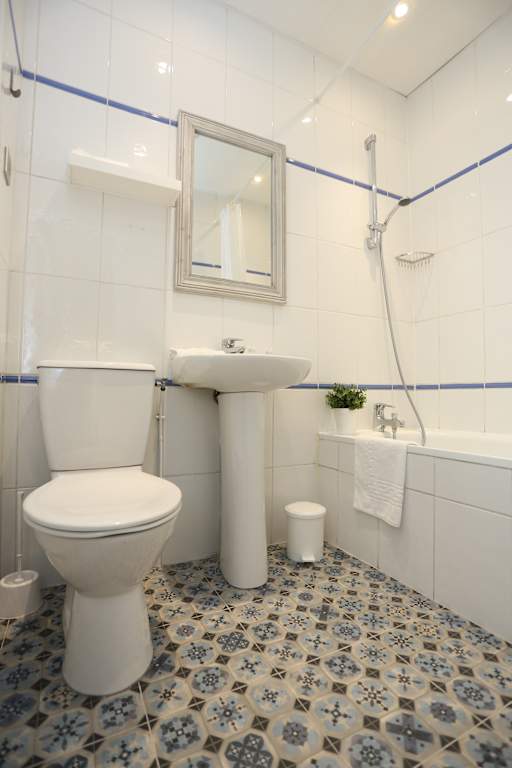 Bathrooms here are clean, modern, and comfortable. They include bathtub showers, which is nice if you want a soak. Plenty of hot water can be found in this building, and the facilities are all modern.
Common Areas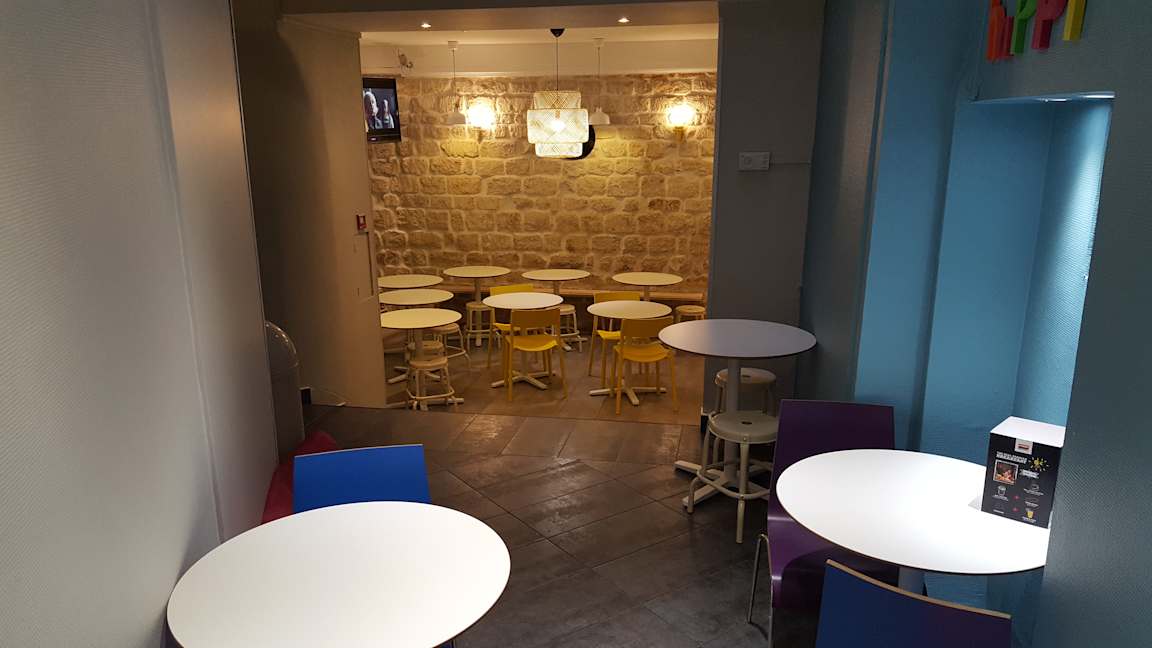 The common areas are a nice place to hang out, and include a small bar and sitting area. Many of the guests hang out here, and it can be social during busier times.
The Location
Montmartre
The historic and delightful Montmartre neighborhood is full of shops, restaurants, and residences all centered around the famous Sacre-Coeur cathedral on the north side of Paris. Wind your way around the old narrow streets, many of which are made of stairs, to find the next hidden gem. Don't forget your camera!
What's Nearby?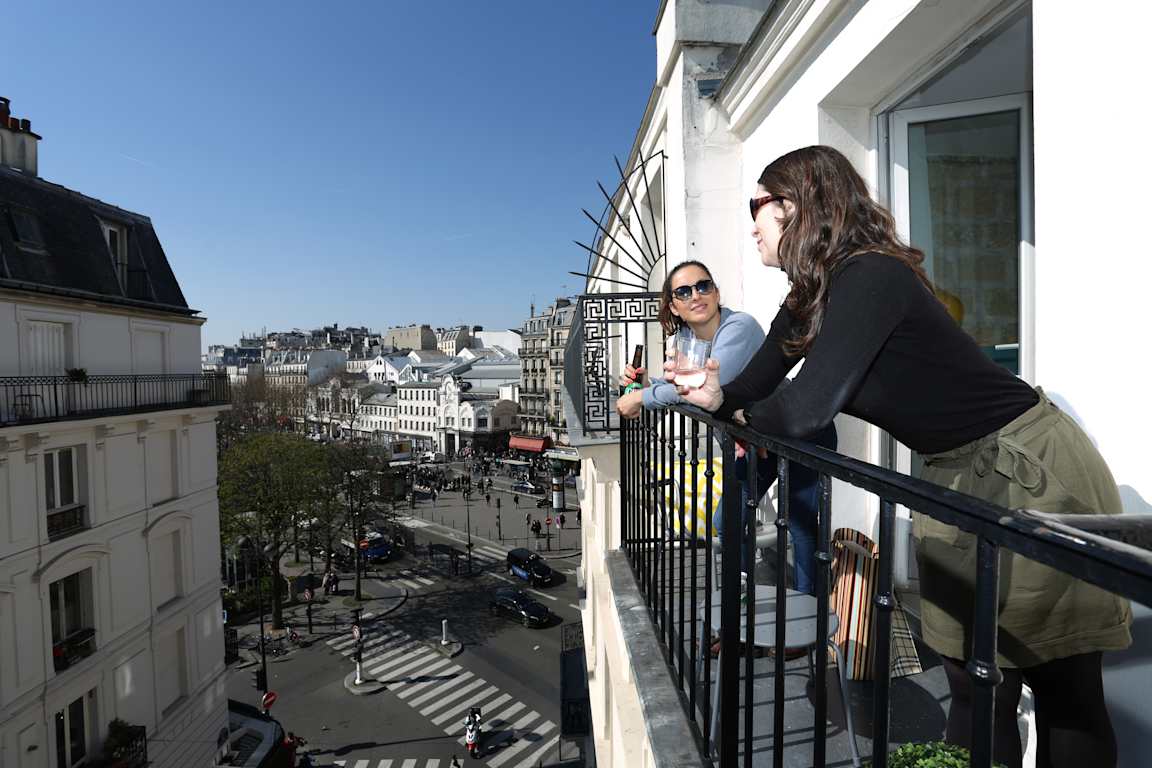 This hostel is just a few blocks from the Sacre-Coeur cathedral, and from the main street nearby. The top floors of the hostel also offer a great view of the area. All of the shops and restaurants of Montmartre are just steps away. The Moulin Rouge is also nearby, and the Gare du Nord train station is also not too far on foot.
Nearby Transportation
The Anvers metro station is located on the same intersection as the hostel, so you're very close to the rest of Paris by metro. Just hop on and go! Otherwise, several bus stops are also nearby. The Gare du Nord train station is also within walking distance for your longer journeys.
Amenities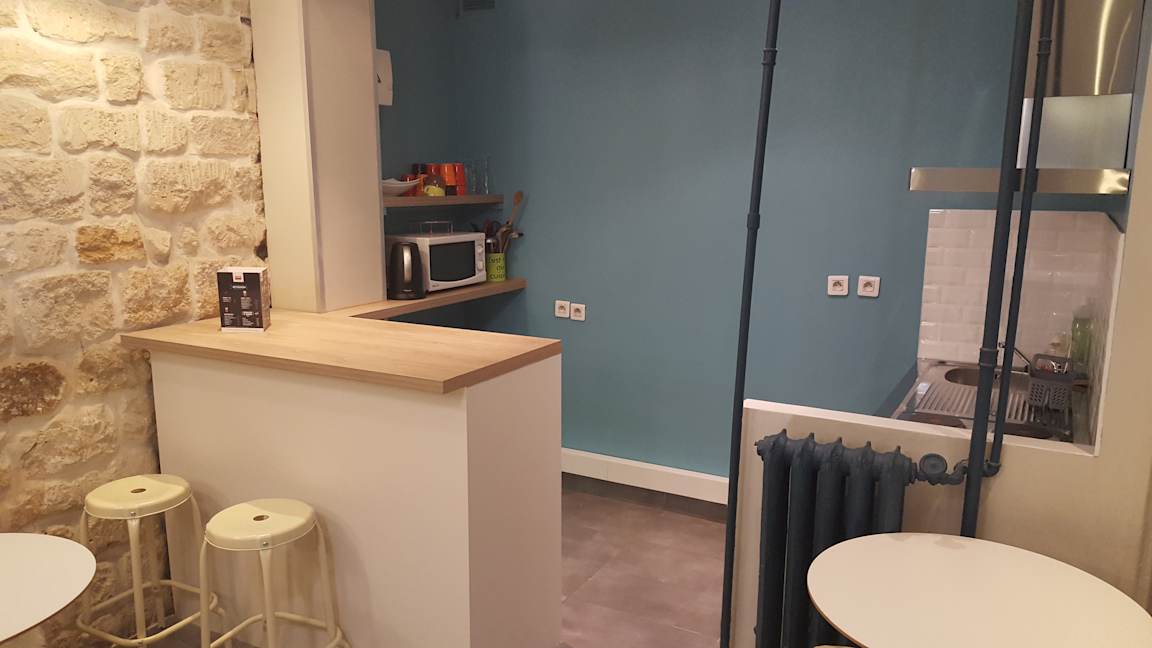 Plenty of comforts make this hostel a great base for your time in Paris. They have a kitchen where you can cook your own meals. They also have laundry, free Wi-Fi (and computers you can use), key-card access, and a breakfast for a small fee.
Staff
The staff is friendly and helpful, and they can meet any need you have. They can also book tours and make transportation arrangements.
Heads Up
While this is overall a great hostel with plenty of positive reviews, some guests have said that the size of the rooms is too small. This is typical in Paris, though. Also, some of the rooms are starting to show their age a bit. And while they do have a bar, this hostel is not known as a party hostel, but is fairly calm and relaxed - perfect for those that want to explore Paris.
Le Regent Montmartre by Hiphophostels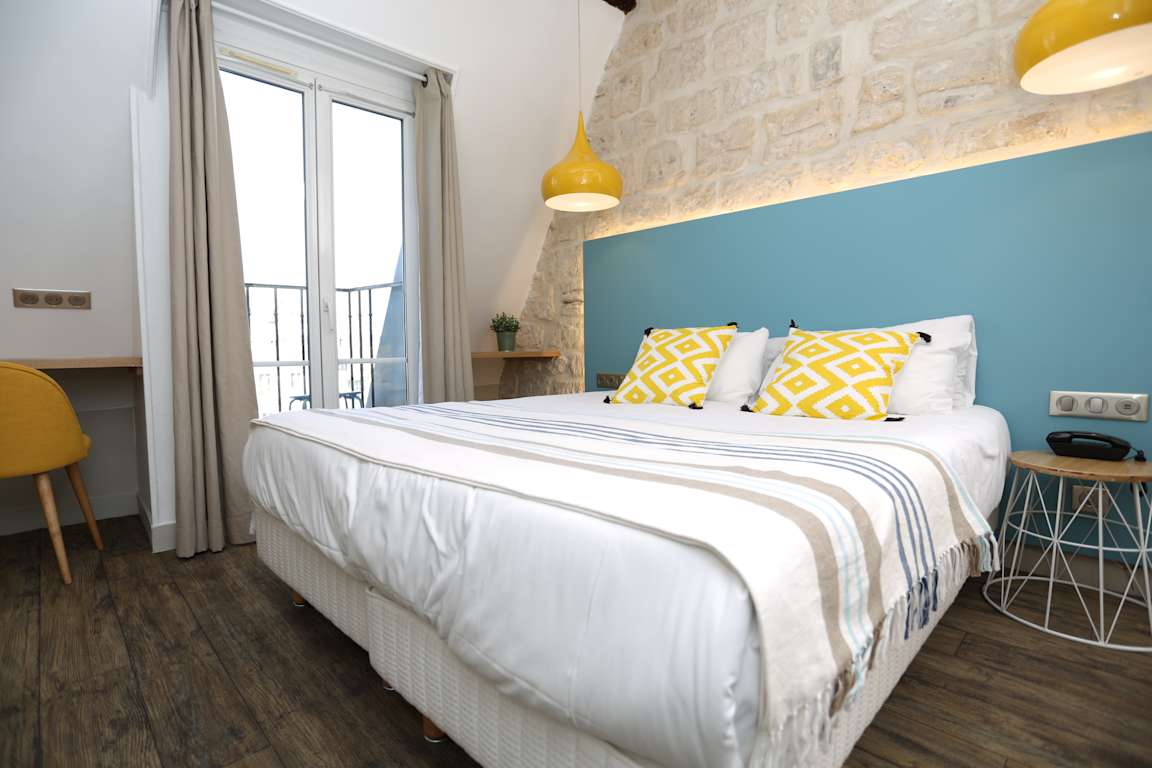 Do you have a favorite hostel that you would like to review? Let us know!