I had a great time resting at this hostel during my trip to Paris. The 4-person room is comfortable and spacious with clean surroundings and useful facilities. The staff here are friendly and considerate. - Malaysian Guy
What sets them apart?
A quiet hostel with small rooms located in Montmartre, this is a great hostel for anyone looking to explore Paris and meet some like-minded travelers. This secure hostel has free breakfast and an elevator, along with modern, comfortable facilities with Parisian charm.
Hostel Personality
Who's staying here?
Younger travelers on a budget, along with couples and backpackers tend to be the most common visitors here. Because of their range of both dorm rooms and comfortable private rooms which are like simple hotel rooms, a wide variety of travelers stay here. It's not uncommon to also see families.
Insider Tip
Choose a room with a shared bathroom to save a little money.
Perfect Hostel
Perfectly located in Montmartre, and with plenty of homey comforts and modern facilities, anyone on a budget will be happy here. This quiet and secure hostel offers both dorms and private rooms at reasonable prices. They also offer a free breakfast, fun common areas, and a very helpful staff. This is a great option for anyone looking to explore the touristy side of Paris without the hassle of a loud hostel environment.
The Facilities
Dorms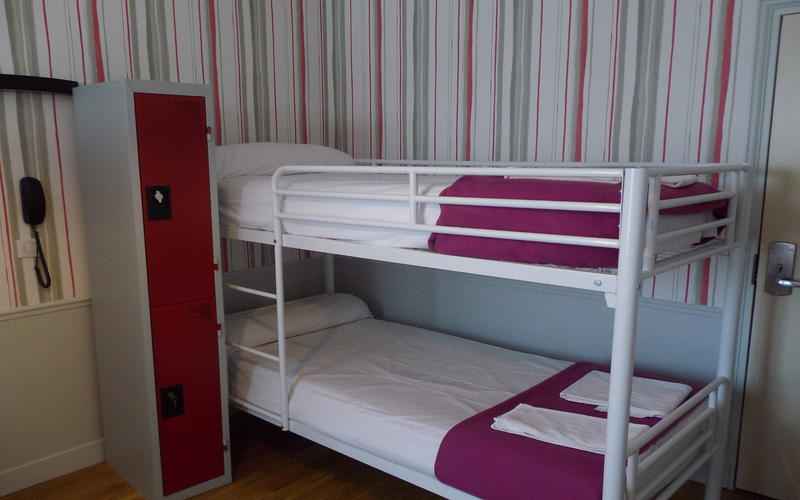 Dorms here are simple and basic, but clean and comfortable. All dorm rooms have 4 bunk beds. All-female dorms are available. Some of the dorms have ensuite bathrooms, while others use the shared hallway bathrooms.
Plenty of natural light comes in through the large windows, and some of the rooms have small balconies, too. The rooms have lockers that will fit some large backpacks to keep your belongings safe.
Private Rooms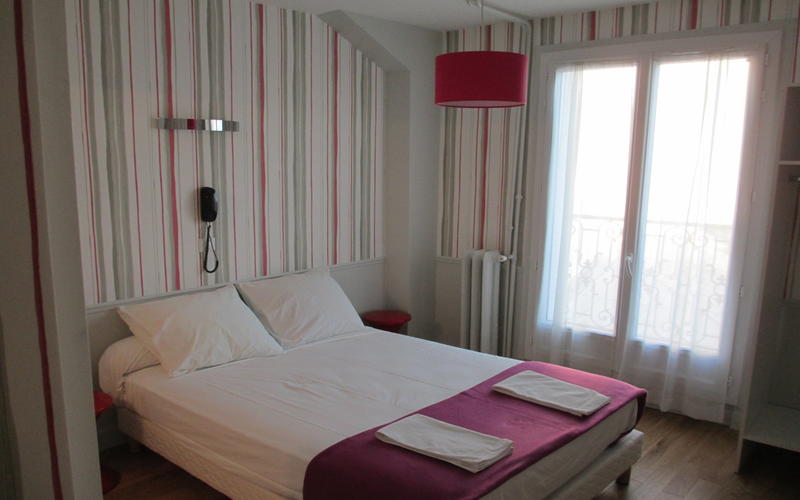 Private rooms here have the feel of simple hotel-style rooms. Some of them have ensuite bathrooms. They come in a few different sizes and can hold up to 3 people. The rooms are fairly small, but that's typical for Paris, especially on a budget. Despite this, the rooms are nicely designed and have plenty of natural light. Some of the rooms also have great views!
Bathrooms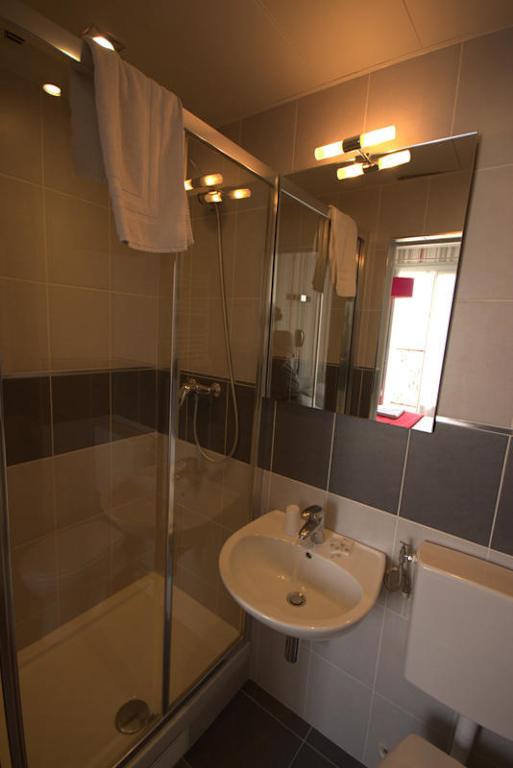 The bathrooms are modern and clean. Some are a little small, but overall they will provide everything you need. Towels are provided, too.
Common Areas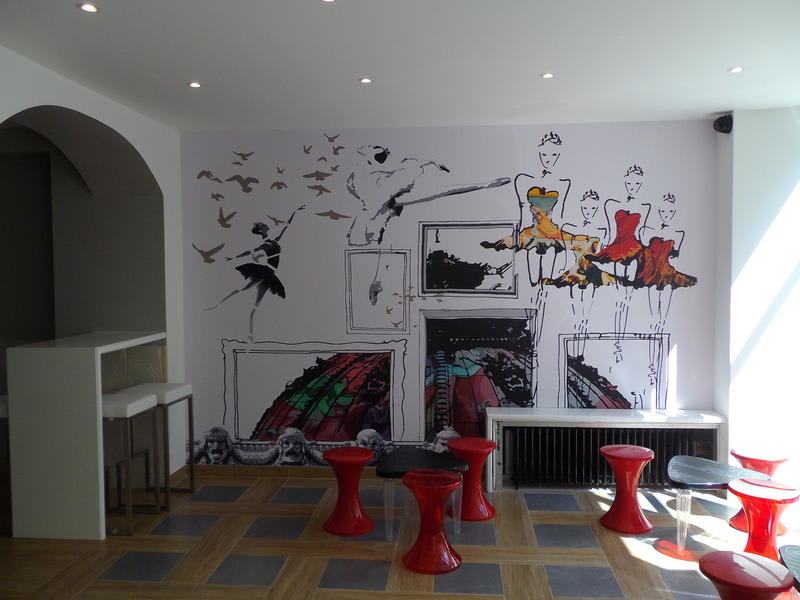 The common areas are comfortable and make for a nice way to meet up with other guests. Here you can plan your excursions around Paris or just chat or read. One area has comfortable seats, while the other section is home to tables and chairs. This is where the free breakfast is served.
The Location
Montmartre
The historic and delightful Montmartre neighborhood is full of shops, restaurants, and residences all centered around the famous Sacre-Coeur cathedral on the north side of Paris. Wind your way around the old narrow streets, many of which are made of stairs, to find the next hidden gem. Don't forget your camera!
What's Nearby?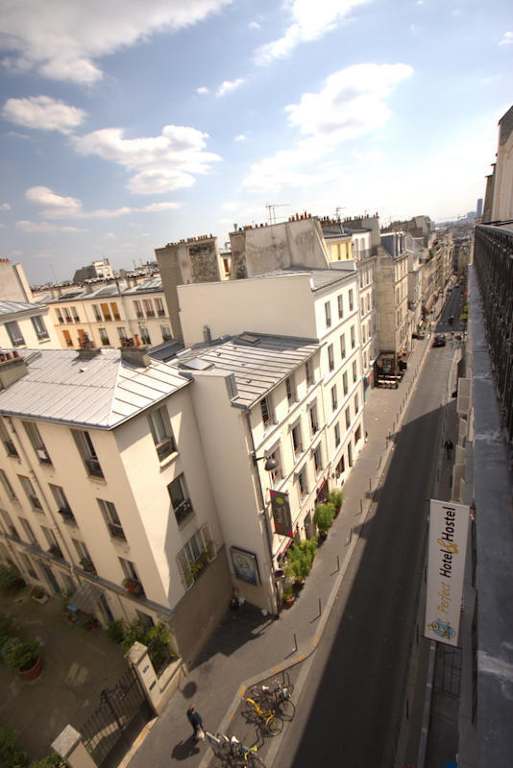 Located just a few blocks from the Sacre-Coeur, this hostel has all of the Montmartre neighborhood at it's doorstep. From the hostel it's easy to walk to a variety of shops, restaurants, cafes, and museums. This historic area is full of Parisian charm and culture.
Nearby Transportation
Several metro stations are nearby, and the trains can whisk you around to anywhere in Paris in a matter of minutes. A few of the closest ones are Anvers (line 2), Cadet (line 7), and Saint-Georges (line 12). The Gare du Nord station is also not far, and is within walking distance.
Amenities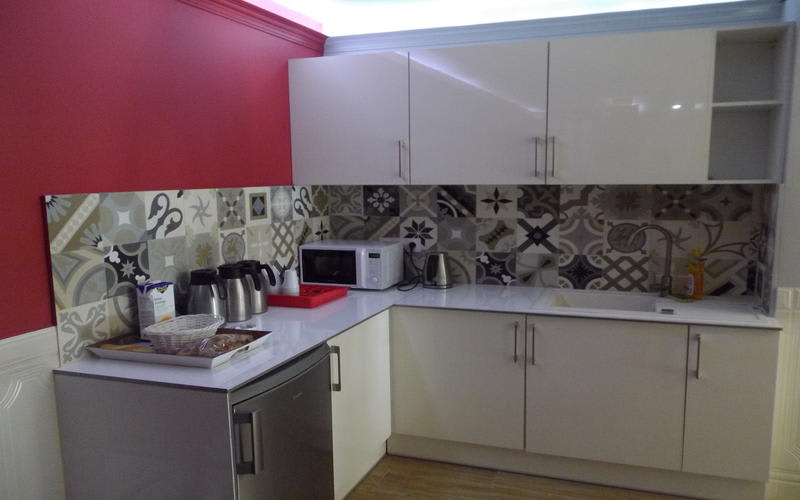 A kitchen is available for those that wish to cook their own meals (but without a stove or oven). Free breakfast is provided, too. Otherwise, standard amenities can be found here such as key-card access and free Wi-Fi. The elevator is quite useful if you're on an upper floor, too.
Staff
The friendly staff gets great reviews from the guests! They can help with anything and are available 24/7. They can also book tours and arrange transportation.
Heads Up
Other than the previously mentioned smaller than average rooms, it's hard to find a fault with this hostel. Keep in mind that this is a quiet hostel, so if you're looking for a party or to meet up with lots of other guests, then this is not the place for you.
Perfect Hostel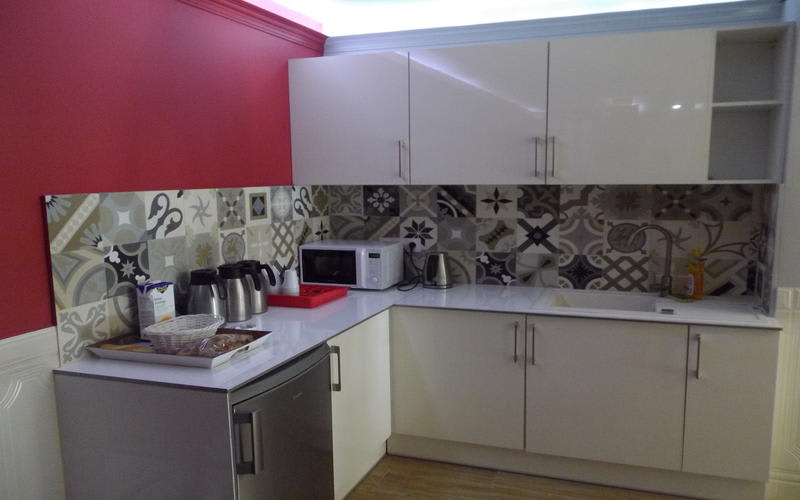 Do you have a favorite hostel that you would like to review? Let us know!