The best hostel we've been to! Super clean and fresh! Location a bit out but easy to get around using metro as there are two stations close by! Our room was spotless and the bathrooms were great and spacious! Good cooking area and utensils! Staff were very helpful! Best hostel in Europe. - English couple
What sets them apart?
This smaller boutique hostel has plenty of nice comforts and a fun bar so that you can meet up with other travelers. However, if you're looking for some quiet time, then you can find that here, too.
Hostel Personality
Who's staying here?
This hostel caters mainly to younger travelers and budget travelers looking for a comfortable place to stay in Paris. While they do have a bar, this hostel is not a party hostel per say, but it can be a good place to make some new friends.
Insider Tip
They offer lockers which require a deposit of 50 cents, but don't forget to get your deposit back.
The Loft Boutique Hostel Paris by Hiphophostels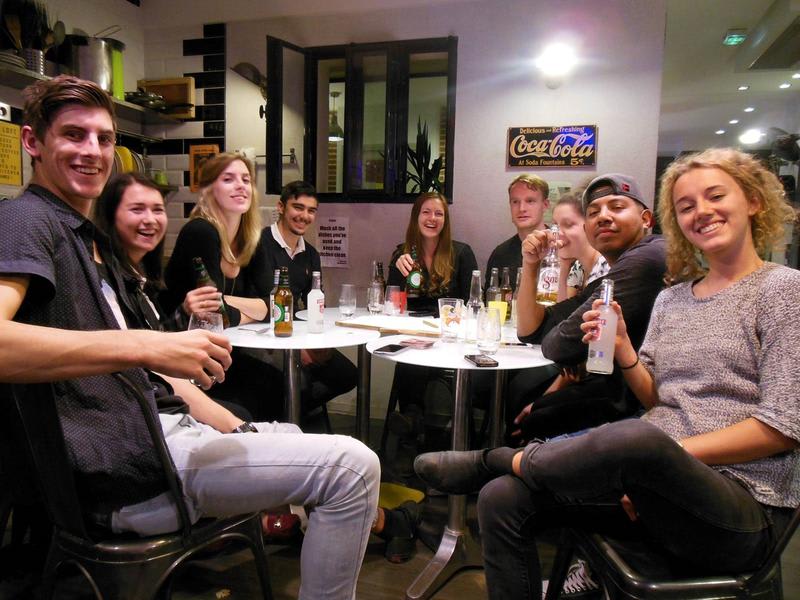 This branch of the Hiphop Hostel chain is located the Belleville section of Paris, not far from several metro stations. Here you'll find a smaller hostel with plenty of dorms and some nice private rooms. The common area is often full of other travelers hanging out, especially during the organized activities such as pizza night and breakfast. The on-site bar offers happy hours, and the dorms can get fairly social.
The Facilities
Dorms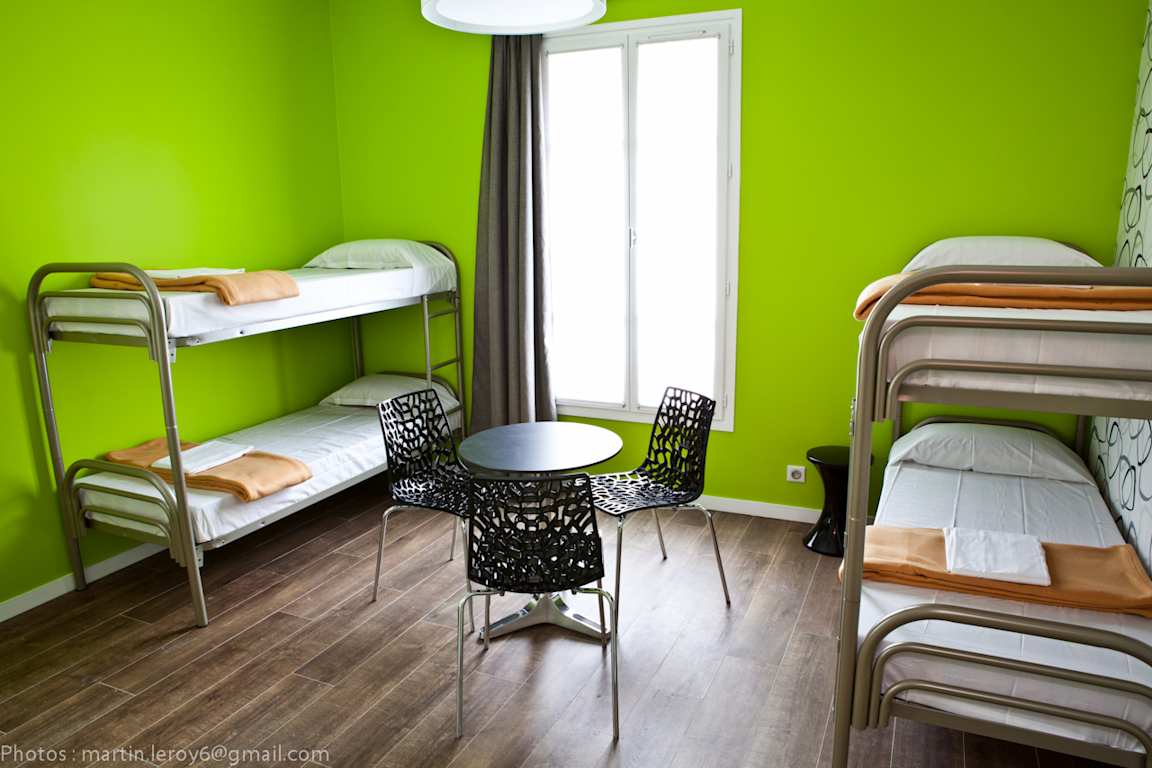 With dorms ranging in size from 4 to 8 beds, this hostel has comfortable rooms. They also offer an all-female dorm. All of the rooms have ensuite bathrooms. The rooms are kept clean, and have plenty of natural light. The rooms have plugs, but they are not always located near the beds. Also, the lockers that are found in the rooms are great for smaller valuables, but are not large enough for backpacks or suitcases.
Private Rooms
Private rooms here feel like budget-style hotel rooms. They come as twin rooms or as double rooms. Shampoo and soap are included in the ensuite bathrooms, and the large windows let in plenty of light. While the rooms are not overly large, they are comfortable and well designed. Some also have TVs.
Bathrooms
Bathrooms are modern, clean, and come with all of the comforts that you would expect. The private rooms include soap and shampoo, too. Hairdryers are located in the rooms. And plenty of hot water is available.
Bar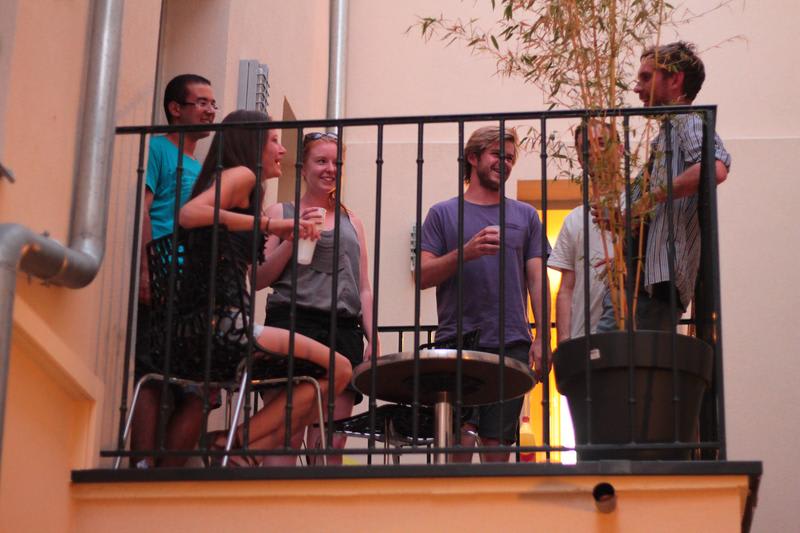 The bar is one of the best features of this hostel. Offering happy hour prices and plenty of social activities, this is a great place to meet up with other travelers.
Common Areas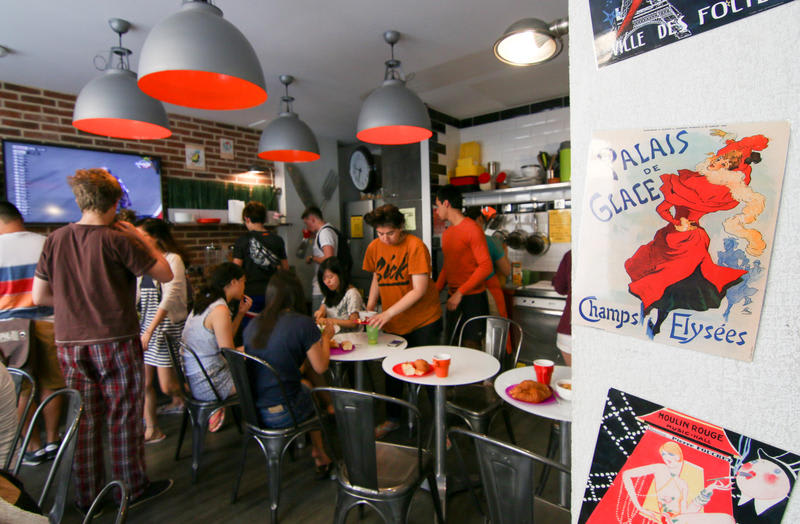 The common space on the ground floor is a popular area to relax and hang out, or perhaps meet up with other travelers and plan your time in Paris. The kitchen is located here as well, which is nice if you want to cook your own meals.
The Location
Belleville
What's Nearby?
The Belleville neighborhood is a mix of residential and commercial streets. Within a short walk from the hostel you can find plenty of local restaurants, shops, galleries, bars, and more. Chinatown is also not far away, and the Gare du Nord is also a long walk. A large park is also only one block away, and this makes for a nice area for a picnic.
Nearby Transportation
As this neighborhood is located in the northern area of central Paris, it is not walkable to the main attractions and sights within the city. However, several metro stations are nearby, the best of which is Belleville on lines 2 and 11. Several bus lines also traverse the main streets nearby.
Activities
Most nights this hostel has organized activities. As mentioned earlier, the bar has happy hours in the evenings, which tends to draw a crowd. Also, pizza nights are held fairly often. The breakfast that is served in the mornings is also a great way to meet up with other travelers before spending a day out in Paris.
Amenities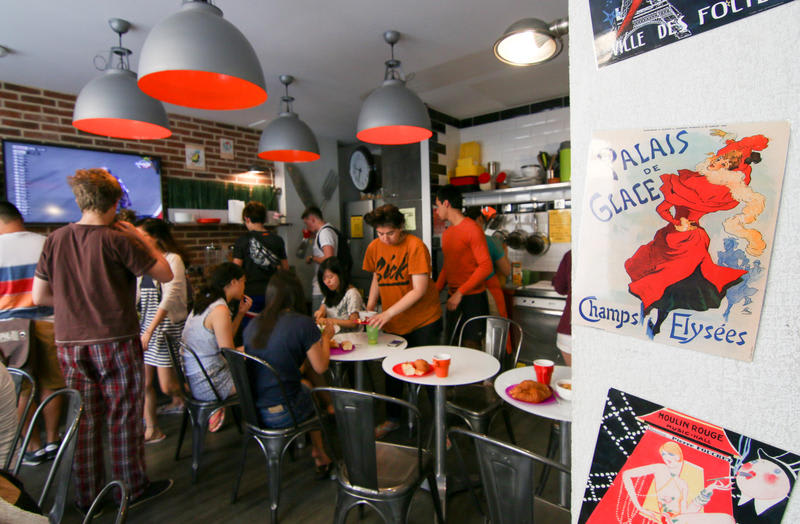 Breakfast is provided for a small fee. Otherwise, expect plenty of typical amenities here such as free Wi-Fi, security lockers, luggage storage, a small kitchen for cooking, air conditioning, and more. Some of the best features are the modern bathrooms with hairdryers, key-card access, and the previously mentioned on-site bar.
Staff
The staff is friendly and helpful, and has plenty of information about what to see and do in Paris during your stay. They work hard to keep the place clean and organized.
Heads Up
Some say that the common area is small, and that the kitchen is also small. If you plan to cook all of your meals, this may not be the ideal situation for you.
The Loft Boutique Hostel Paris by Hiphophostels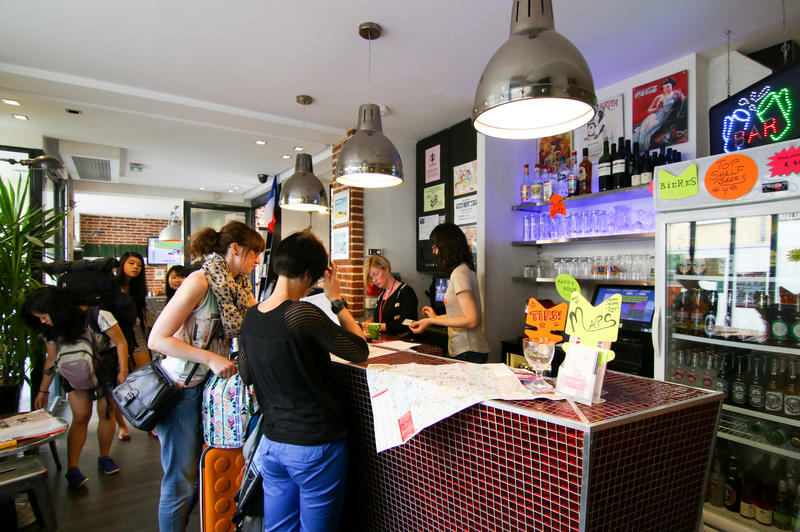 Do you have a favorite hostel that you would like to review? Let us know!