We were a group of three so we stayed in a 3-bed room. The room and the bathroom are very nice and clean, and we liked the Spongebob painted on the wall. The location is perfect, very central, it takes a pleasant walk to the main attractions or a couple of minutes ride with the public transport. The staff are extremely nice and helpful, they helped us with our luggage before and after the check in. We were really satisfied and recommend this place. - Ela
What sets them apart?
This hostel with an eclectic artistic style has a fantastic location and a nice set of amenities such as free breakfast. It's a good spot to make as your base in Paris while you explore the city.
Hostel Personality
Who's staying here?
Budget travelers will enjoy the low prices here. As a more quiet hostel with a hotel-like feel, guests here are more interested in seeing the sights and attractions of Paris than meeting up with other travelers. The dorms here only have 3 beds, so the solo travelers and backpackers here might not have the social experience that they would at other hostels. However, couples or even small families would feel right at home here.
Insider Tip
You'll probably want to bring your own soap and shampoo, as they don't provide it for the dorms.
Absolute Paris Boutique Hostel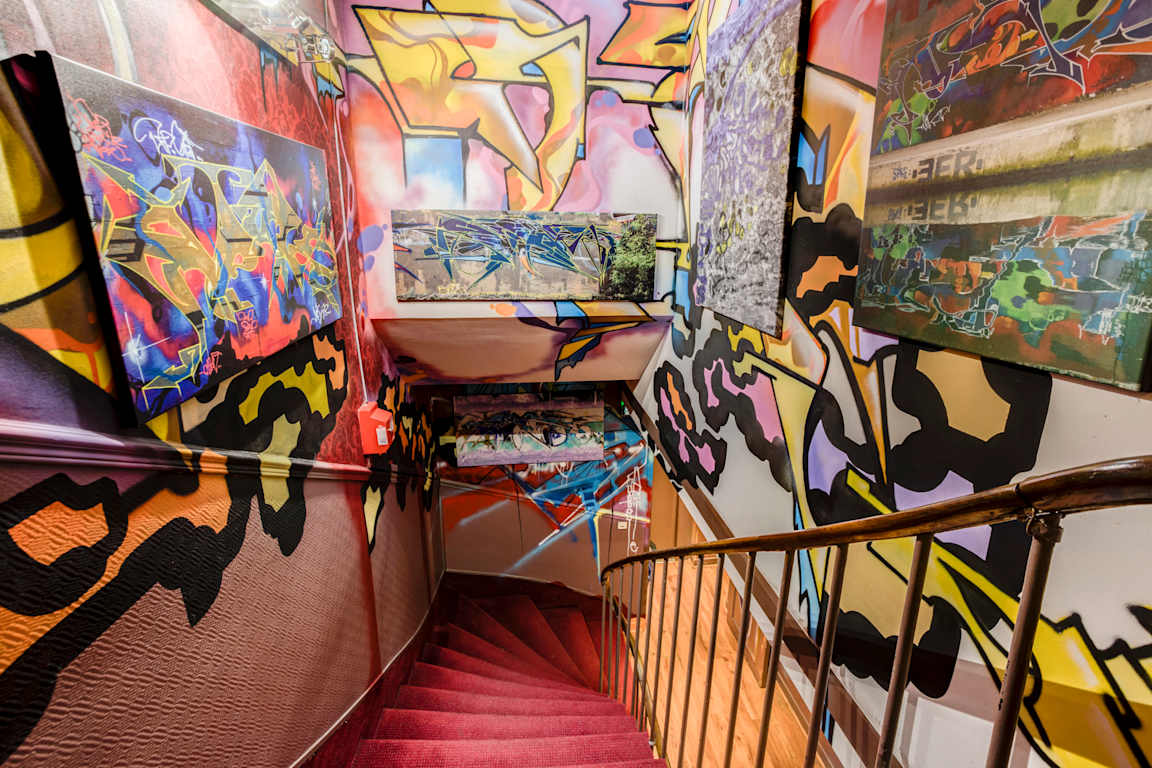 This hostel has a hotel-like feel to it, and the funky artistic decorations make it very memorable. The private rooms are fun with interesting decorations, and the staff is very friendly. The location is perhaps one of the best features of this hostel, as it is very close to a major metro hub (Republique Square). From here you can catch a train to anywhere else in the city within minutes, but it's also possible to walk from the hostel to many of Paris' best attractions such as Notre Dame and others in the city center.
The Facilities
Dorms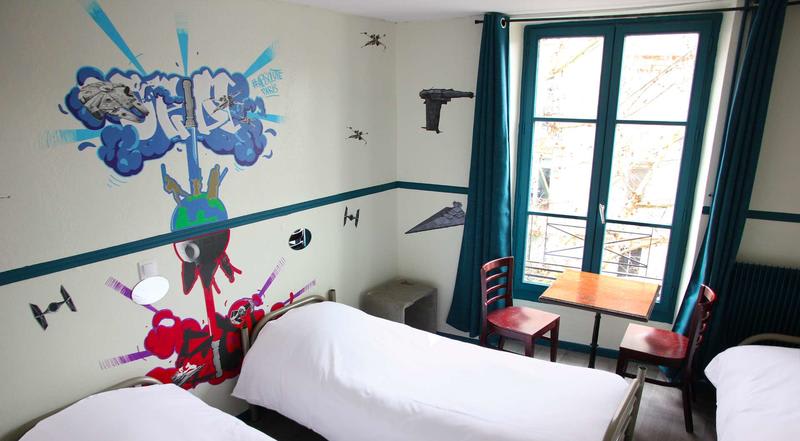 Dorms at the Absolute Paris hostel come in one size: 3 beds. While the rooms are not large, they do not have bunk beds which is a nice feature. You'll never have to worry about a bunk mate shaking your bed at night. The rooms have large windows, too.
Ensuite bathrooms can be found in every room, and this is very convenient to say the least.
Private Rooms
Private rooms here come in a variety of sizes, from twin rooms to doubles to a 3-bed family room. Couples and smaller families will be comfortable here, as the rooms have the feel of a budget-style hotel room. They have a decent amount of space, ensuite bathrooms, fun art on the walls, and good windows.
Bathrooms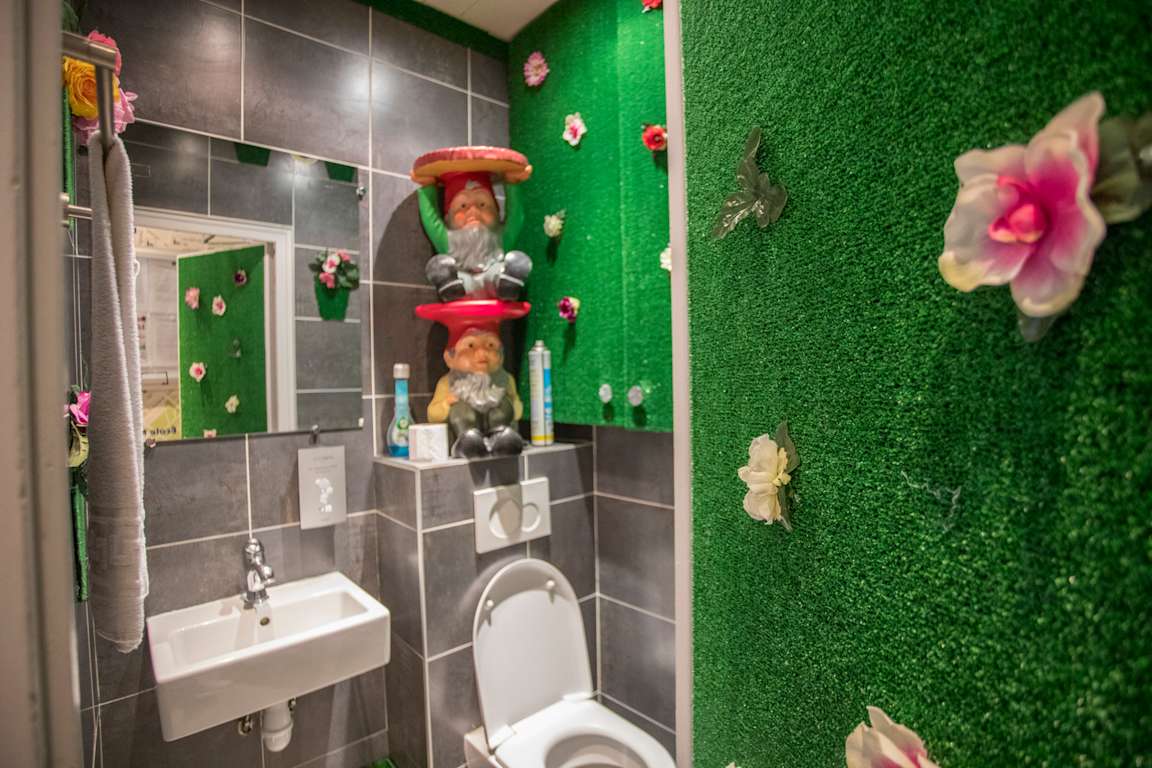 The bathrooms here are modern, refurbished, clean, and comfortable. Plenty of hot water is available, and hair dryers and towels can be rented at the front desk. Again, the decorative theme of the hostel is continued into the bathrooms!
Common Areas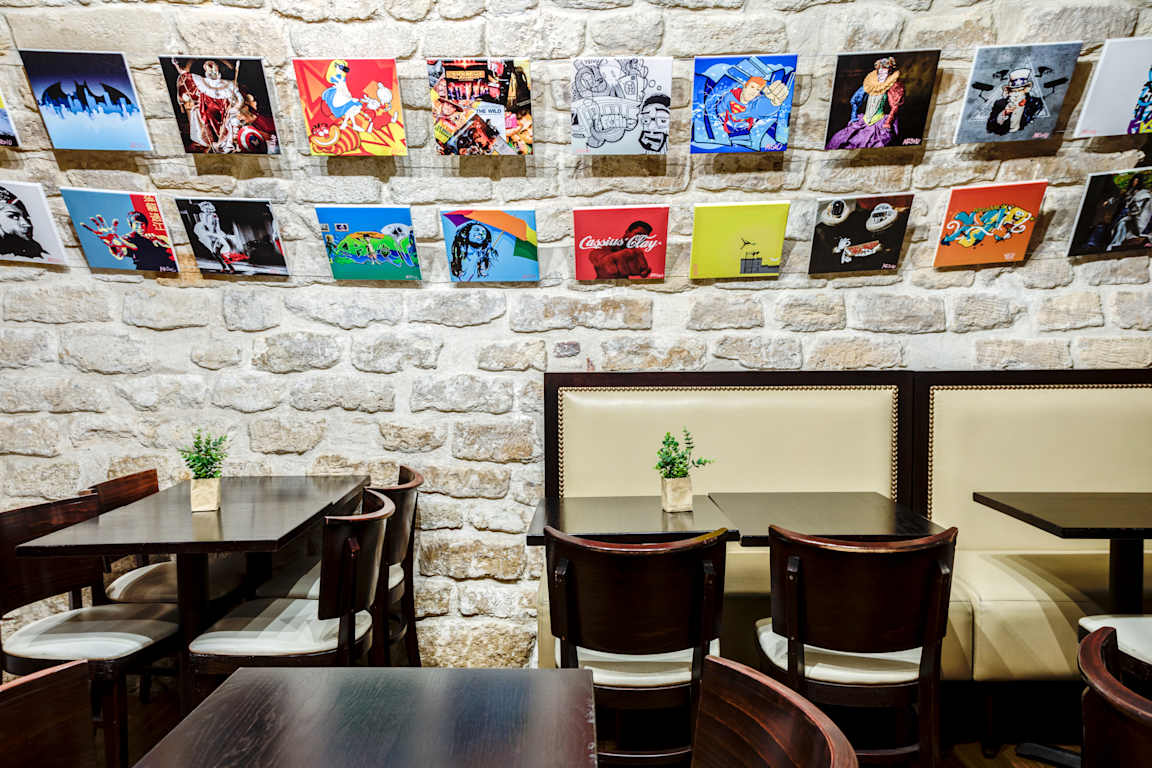 The common areas of this hostel are a bit small, and there is not much room for guests to mingle and socialize. The breakfast area and cafe is perhaps the only real spot to relax and chat, as it has a number of tables set up restaurant-style. This leads to a hostel that is more about sightseeing and less about events or making friends. The lobby does contain a TV and a shared computer, and a small seating area.
The Location
Marais / 3rd Arr.
In the heart of Paris, on the north side of the river, this centrally located neighborhood is full of Parisian charm, cafes, restaurants, and access to the entire city within minutes.
What's Nearby?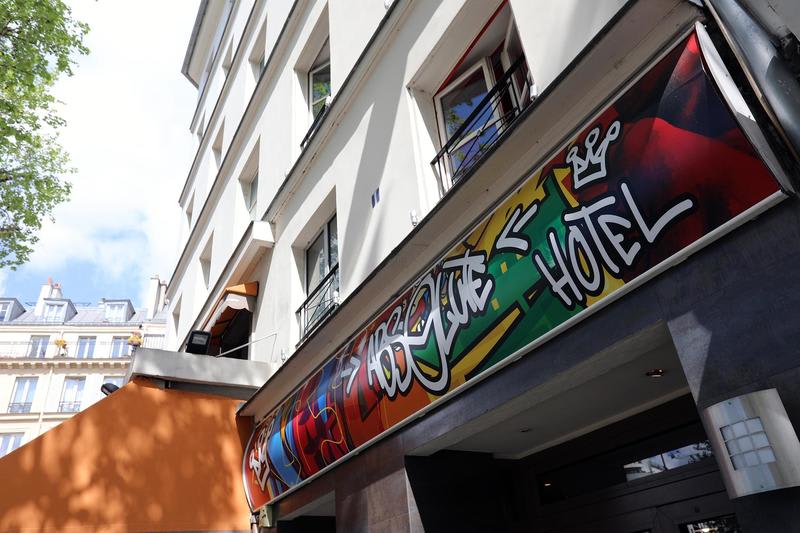 Theaters, shops, restaurants, cafes, bars, and more can be found in the blocks surrounding this hostel. Located by the canal, you'll be able to walk in any direction and experience authentic Parisian daily life everywhere you go. Republique Square is just a few blocks away, or it's possible to walk (a long walk) all the way into the city center to Notre Dame, the Louvre, and other sights.
Nearby Transportation
As mentioned earlier, Republique Square is the closest metro station. From here, you can hop on mutliple metro lines to take you everywhere in the city very quickly.
Gare de Paris-Est train station is also just a few blocks away if you're coming or going from Paris.
Amenities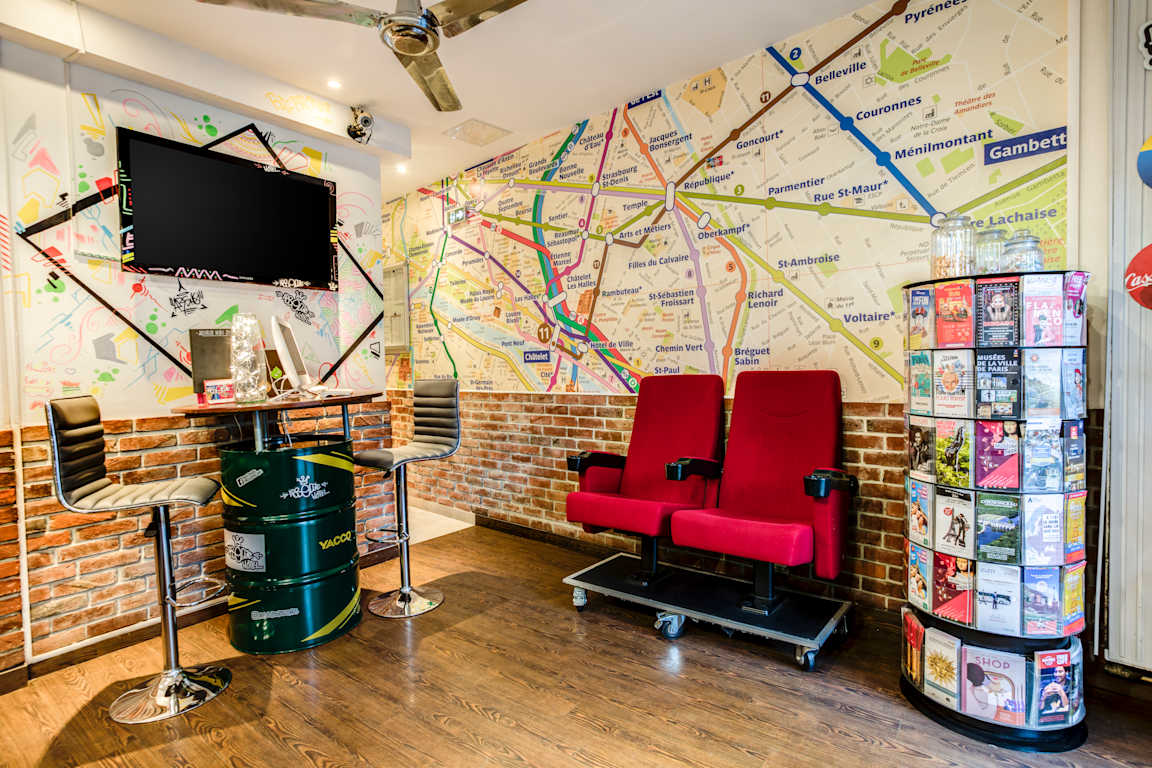 Free breakfast is often available, depending on the time of year that you book. Otherwise, some nice amenities can be found here such as a cafe, Wi-Fi, a tours desk, and lockers.
Staff
The very friendly staff can help with anything you might need or want. They work hard to maintain the level of cleanliness of this hostel and hotel, and it shows.
Heads Up
Many guests say that this hostel does not have any sort of social vibe, while others like the quiet atmosphere. It is definitely more of a "hotel" than a hostel. If you're looking for more action, this might not be the place for you.
Absolute Paris Boutique Hostel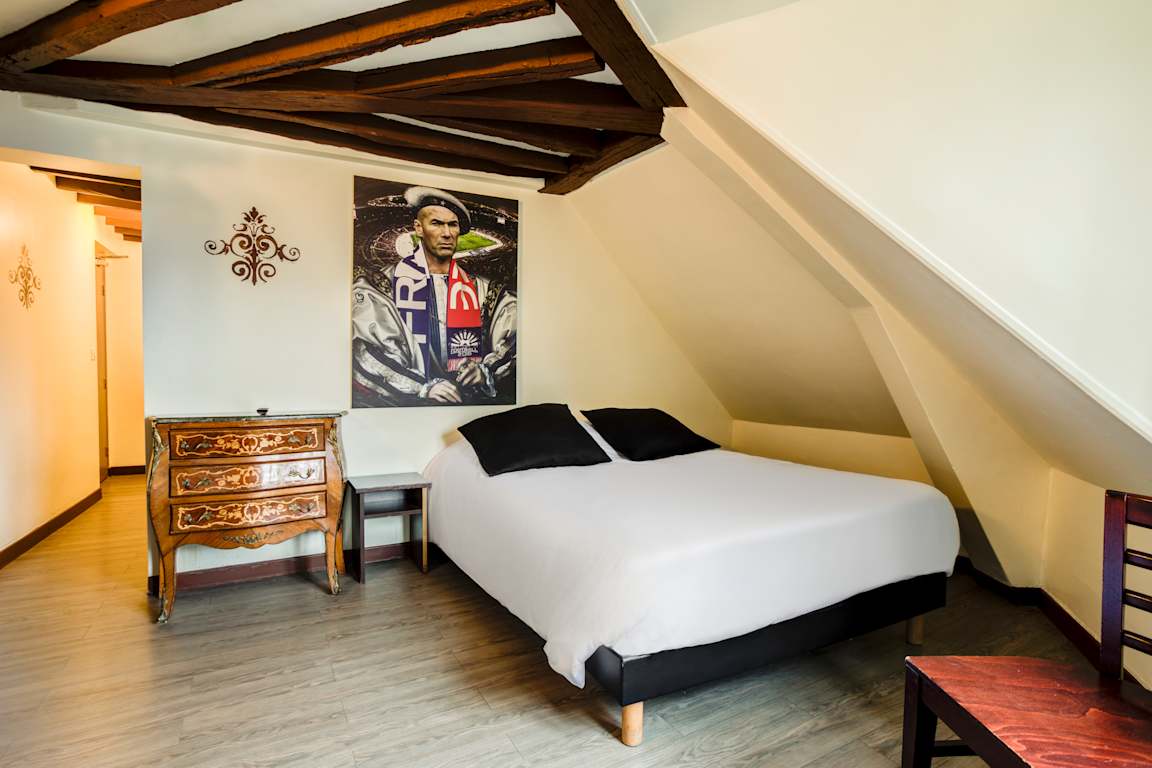 Do you have a favorite hostel that you would like to review? Let us know!