Really helpful staff, clean bathroom and bedroom. Beds were made and towels provided. Breakfast was good for the price and lockers for small valuables were also provided. Location was perfect and also not too noisy at night time. Even when we checked out early, the guy at the desk went out of his way to give us a croissant because we were going to miss breakfast. Would recommend - safe for all ages. - Maisie, UK
What sets them apart?
This hostel is in an amazing location right near the Sacre Coeur cathedral in Montmartre. It has affordable dorms and private rooms, a friendly staff, and free walking tours of the city. If you're a budget traveler looking for a great place to stay, this is a great option.
Hostel Personality
Who's staying here?
Budget travelers of all types stay here as the rooms are affordable and the location is fantastic. It's a hostel so you can expect plenty of younger travelers and backpackers, although a mix of other types of guests is common.
Insider Tip
Ask for a room away from the street or not on the ground floor.
Plug Inn Montmartre by Hiphophostels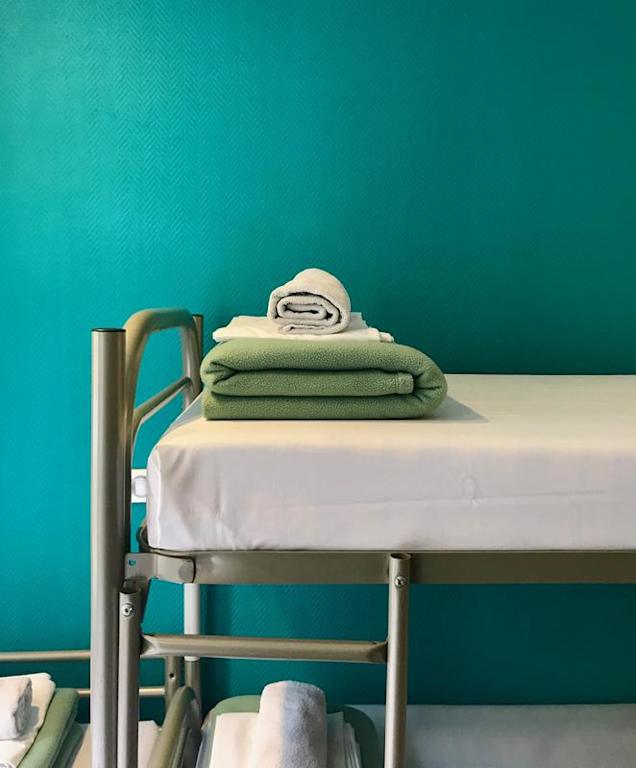 Sitting in a great location only a few minutes on foot from the Sacre Coeur, this hostel has plenty of great amenities and comforts for budget travelers. They offer a simple free breakfast, too. It's a quiet hostel, so if you need to get some rest and plan your visit to Paris, then this is the hostel for you. This hostel is part of the Hippohostels chain, which generally provides a good quality of service and comfort.
The Facilities
Dorms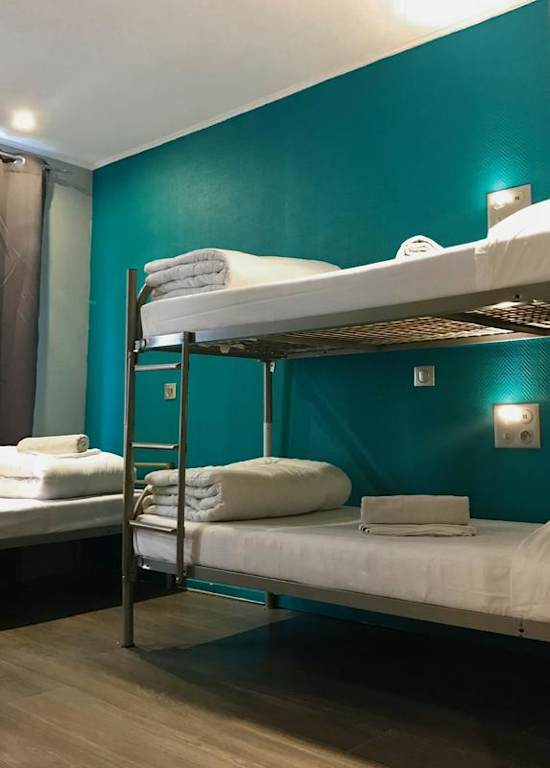 Dorms have ensuite bathrooms and come in a variety of sizes up to 6 beds. An all-female dorm is available, too. The bunks each have their own lights and plugs, and come with blankets and pillows. The rooms also have other furniture such as tables, desks, and closets for storage, which makes for a nice convenience.
Private Rooms
Private rooms at the Plug Inn have a simple hotel-like feel to them. They come as twins or doubles which are great for couples, or a group of friends can get a room with bunk beds which is similar to a dorm room, but private. All rooms have ensuite bathrooms, too.
Bathrooms
Bathrooms are modern, clean, and have plenty of hot water. You also won't find the push-button showers here, which is nice. The bathrooms can vary in size depending on the selected room, so it's a bit of luck as to which one you get. Hairdryers are included, as are towels.
Common Areas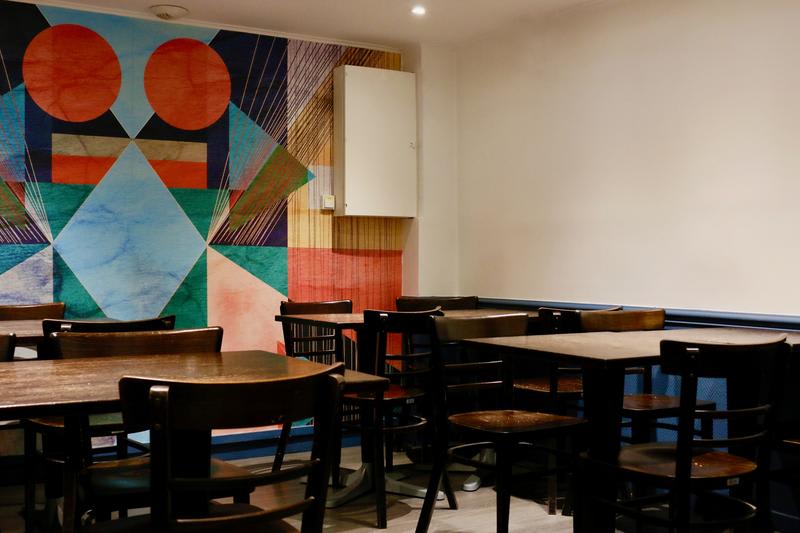 A small cafe area is on the ground floor. This is where breakfast is served, and it's also a good spot to relax, have some coffee, socialize, and plan your adventures through Paris.
The Location
Montmartre
The historic and delightful Montmartre neighborhood is full of shops, restaurants, and residences all centered around the famous Sacre-Coeur cathedral on the north side of Paris. Wind your way around the old narrow streets, many of which are made of stairs, to find the next hidden gem. Don't forget your camera!
What's Nearby?
What a fantastic location! Just a few blocks away from this hostel is the famous Sacre Coeur cathedral which offers stunning views of the city. Also nearby are plenty of shops, restaurants, bars, theaters, museums, and parks. This is an old and historic neighborhood, and you'll love exploring the narrow streets. The Moulin Rouge is also very close by, even closer than the cathedral.
Nearby Transportation
The Abbesses metro station (line 12) is only 2 short blocks away from the Plug Inn hostel. From here you can get into the city center very quickly, or to the Gare du Nord train station in a matter of minutes. Also, several bus routes run through some of the nearby main roads. Otherwise, you'll probably just want to walk everywhere, as so many things are close by.
Activities
Other than free breakfast every morning, this hostel offers free walking tours of the city. This is a great way to get an introduction to Paris, not to mention a good chance to meet up with some of your fellow travelers.
Amenities
A fairly standard list of amenities can be found here. Free Wi-Fi, computers in the lobby, an elevator (small), hairdryers, no curfew, 24/7 reception, tour information, and more are provided.
Staff
The staff is friendly and helpful. They make sure you get your free breakfast even if you have to check out early in the morning to catch a train or a flight. They are also very helpful and knowledgeable with regards to travel information and the surrounding neighborhood.
Heads Up
This hostel can be fairly quiet with the feel of a hotel. If you're looking to meet lots of other guests, this might not be the hostel for you. But if you want a quiet place to stay in a great neighborhood, this is the place.
Plug Inn Montmartre by Hiphophostels
Do you have a favorite hostel that you would like to review? Let us know!