We absolutely loved our stay at Roadhouse Prague! The atmosphere makes you feel like a family and everyone that stayed there was genuine. The staff was extremely helpful, friendly and accommodating. The beds were comfortable and private and there was a lot of room for bags/luggage. We enjoyed the nightly activities and had a really great time. It made our trip to Prague an even better one. We would definitely stay here again! - Anonymous
What sets them apart?
As one of the most popular hostels in Prague, the RoadHouse sits in an amazing location in a renovated building with plenty of great amenities. They provide a long list of activities to help travelers get to know one another in a very social and chill environment that is just as much about meeting others as it is about experiencing Prague.
Hostel Personality
Who's staying here?
Mostly younger travelers stay here such as backpackers, solo travelers, students, and long term travelers.
Insider Tip
Take advantage of the group dinners and other activities to meet up with other guests.
The RoadHouse Prague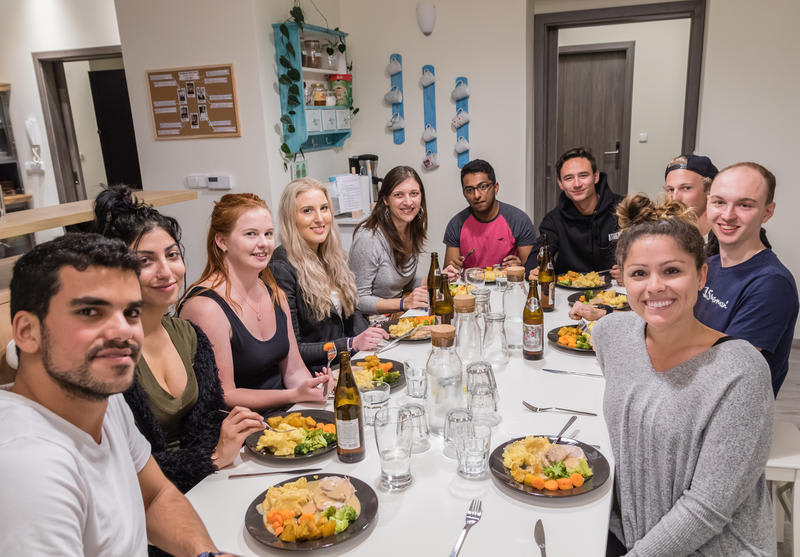 As one of the most popular hostels in Prague, the RoadHouse is the sister hostel of the MadHouse, but without the crazy "party all night" vibe. Instead, the RoadHouse is more chill and relaxed while still being extremely social. With a variety of activities provided by the hostel such as group dinners, pub crawls, walking tours, and more, all of the guests get to know one another and have a great time. The list of amenities is also quite long with modern, renovated facilities and comfortable common areas. And did we mention the location? It's right in the heart of old town Prague near the Charles Bridge. It's hard to beat this place.
The Facilities
Dorms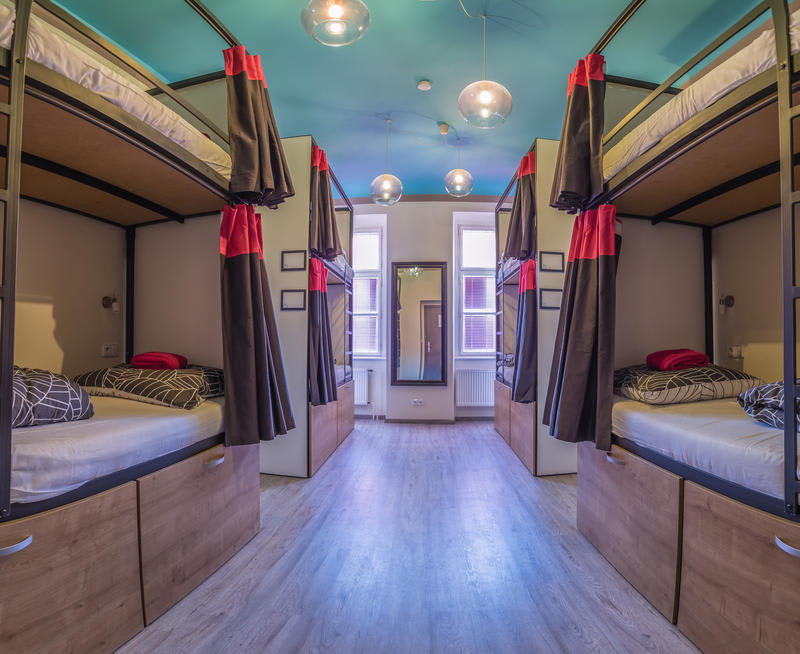 Dorms at the RoadHouse are modern, renovated, and very comfortable. Rooms range in size from 4 to 8 beds. The bunks are custom made with large under-the-bed locker drawers that have PLENTY of space for your backpacks and suitcases. Each bunk also has a privacy curtain as well as a plug and a light. Rooms also have coat hooks and other modern conveniences, as well as enough room to move around and hang out with other guests.
Bathrooms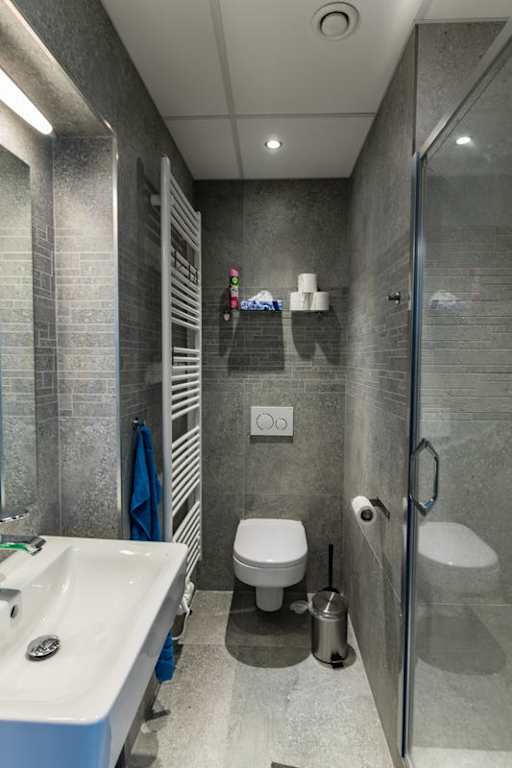 As this building was recently renovated before the hostel opened, the bathrooms are extremely modern and well designed. They are probably nicer than your bathrooms at home. Towels are included.
Common Areas
The common areas here include the nice relaxing lounge and TV area, as well as the dining and kitchen area. With plenty of room for everyone to relax on the comfortable sofas as well as eat the group dinners at the tables, the common areas here are fantastic and relaxing. You can watch a movie or play the Wii, as well as cook some great meals in the communal kitchen (or enjoy the group dinners).
The Location
Stare Mesto (Old Town)
What's Nearby?
Located fairly close to the river in old town Prague, not far from the Charles Bridge, the RoadHouse hostel is perfectly situated to explore the city. Just steps from the door of the hostel are the Old Town square, Astronomical clock, and various museums. And don't forget about all of the bars, restaurants, shops, and theaters that are nearby as well. This really is the ideal location.
Nearby Transportation
Just a block from the hostel is a tram line that can take you around Prague's old town and out into other neighborhoods. Furthermore, a few metro stations are located around old town which can take you further out into Prague's other regions for further exploration. But generally, you can walk everywhere in old town.
Activities
This is a very active hostel, and the staff goes out of their way to make sure that everyone is having a great time with all of the activities. From the group dinners to the walking tours and pub crawls, to events at local bars and clubs, they offer something for everyone, and everything for everyone! You will absolutely make new friends here.
Amenities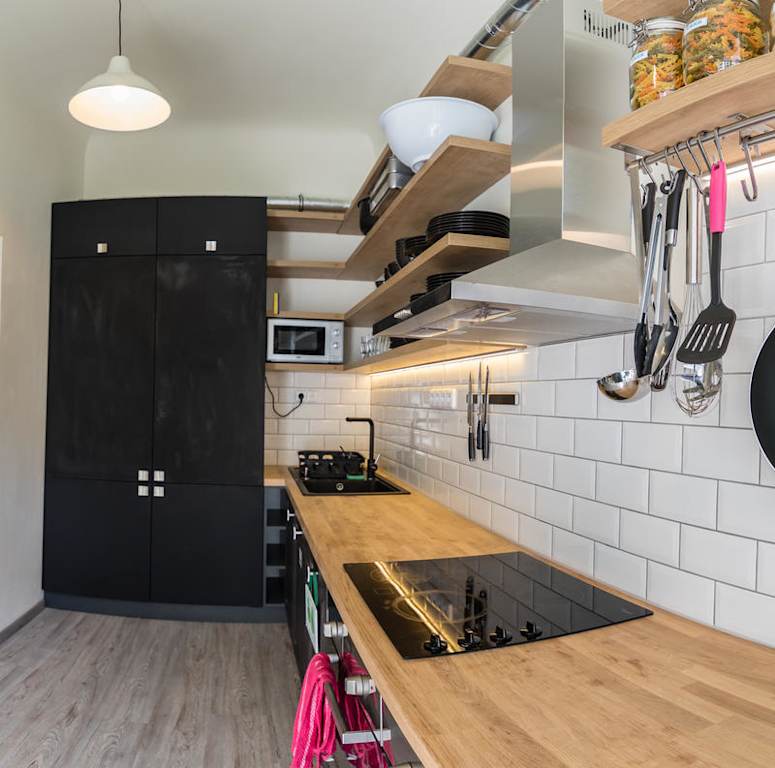 Other than the great kitchen and fantastic common areas, typical amenities can be found here such as Wi-Fi, games, Netflix, a Wii, free towels, luggage storage, and more.
Staff
This hostel gets fantastic ratings from guests, and it is in a large part due to the terrific staff that keeps everyone happy. The hostel is run very well and any issues are well taken care of.
Heads Up
This hostel has a quiet time that starts at 10pm, but the hostel staff makes this known before booking. As this is not a party hostel (even though it is very social), if you want to party they say you should go to their sister hostel (MadHouse Prague).
The RoadHouse Prague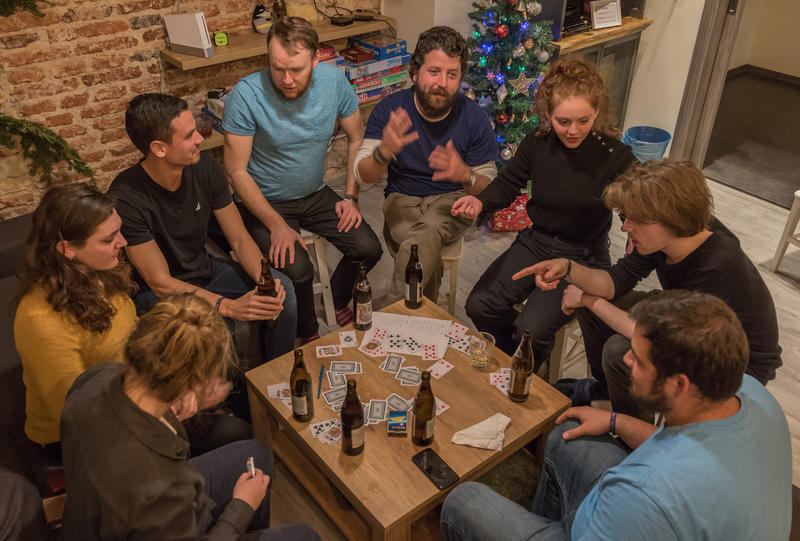 Do you have a favorite hostel that you would like to review? Let us know!