Seoul, the South Korean capital, is indeed one of the best travel destinations in the world. From vibrant nightlife to chaotic markets to enticing attractions, Seoul has everything to lure travelers from around the world. The tourism in Seoul boasts every aspect ranging from history and culture to the contemporary lifestyle. Here you can find some of the historical buildings towering skyscrapers and even cultural museums. If you are looking to explore the city in 72 days, then here I have meticulously designed a 3-day
Seoul itinerary
just for you.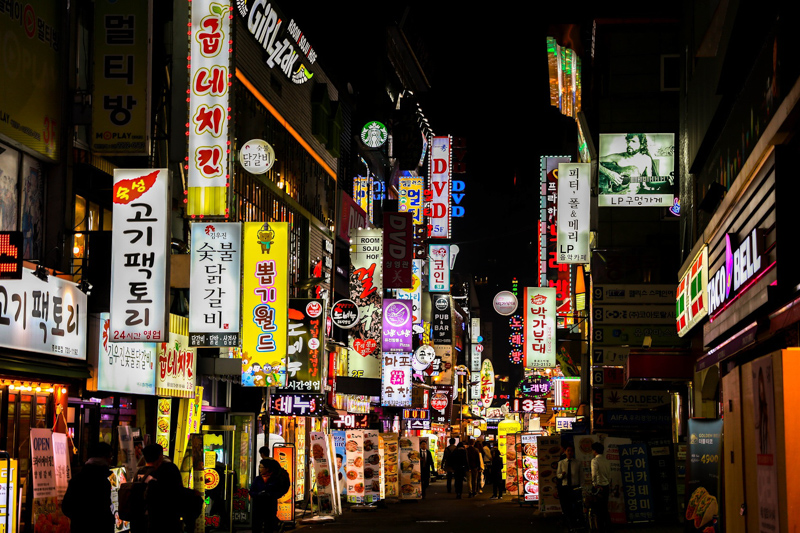 Day1
Day 1 of your amazing 3 day
Seoul
tour will start and end in
Jongno-gu district
. In order to reach the district, you can board a metro and get down at either of these three metro stops - Gyeongbokgung, Jonggak, and Anguk. However, if you are staying in Bukchon Hanok Village, then there is no need to take any public transport. You can cover the attractions by yourself only. Now let's have a look at top landmarks that you'll be visiting on the first of all
3 days in Seoul
.
Gyeongbokgung Palace
As mentioned above, Seoul houses a number of historical marvels, Gyeongbokgung Palace being one of them. The palace traces its history from the 19th century and was built here during the reign of the Joseon Dynasty. Gyeongbokgung Palace is an entire complex that houses more than 500 buildings. With such a huge complex, the palace witnesses a huge footfall of tourists every day. Hence, I recommend you to visit it in the morning itself. If you are looking to get the free guided tour of Gyeongbokgung Palace, then the best time to visit this attraction is between 11:00 AM and 3:30 PM. However, if that's not your thing, you can still choose to wander around the complex to explore the palace on your own. Hyangwonjeong is one of the most popular pavilions in the complex which is comfortable sitting upon a man-made lake. Besides, the famous Guard of Honour ceremony is also happening at the main gate of Gyeongbokgung Palace.
Bukchon Hanok Village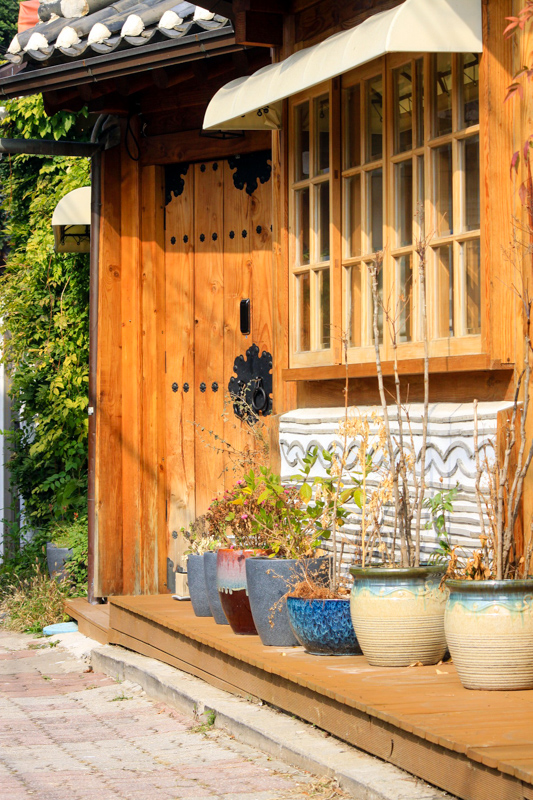 Even if you are staying in this region, I am assuming you haven't explored it (also because it's just the first day). If you already have read some articles online about the best places to visit in Seoul, then I am sure every post must have mentioned Bukchon Hanok Village - after all, such is the compelling charm of this place. A UNESCO World Heritage Site, Bukchon Hanok Village is a beautiful settlement which is known for its Hanok homes and buildings (the traditional Korean homes), and myriad alleys that are as charming as the village itself. If you are a cultural or historical buff and want to know how Seoul would have looked centuries ago, then a visit to this beautiful village is a must. However, while on tour to this village, make sure you respect the culture and privacy of the locals living here. Though most of the homes here are residentials, yet there are a few where you can just peek inside by paying a small fee. Besides, there are also souvenir shops, restaurants, galleries.
Insadong
Once you are done exploring the Bukchon Hanok Village, it's time to visit one of the most vibrant neighborhoods in Seoul, Insadong. The area is dotted with numerous art stores and art galleries that make it an important center of creative arts in Seoul. Not just this, you can also expect to find plenty of attractive tea shops where you can also go for tea shopping. If you are looking for a fantastic souvenir, then a box of tea shopped from the Insadong region would be the perfect grab. Along with that, you can also savor tons of delectable Korean street food while strolling around Insadong. Japchae (the glass noodles) is a must-eat here in Insadong. You would also be amazed to see how the tight lanes of Insadong are lined with hundreds of tiny storefronts stocked with paper and ceramics. If you are looking for some artistic thing to bring home, then consider buying hand-stitched slippers and kimchi pots. Hanji is yet another souvenir to buy while in Insadong. It is made from mulberry wood that comes either with Korean street scenes or just blank.
After exploring all these attractions, if you still have some time left, then you can visit other renowned landmarks around the region. These are:
- Gwanghwamun Square
- Jogyesa Temple
- Cheonggyecheon Stream
Day 2
Day 2 of your
Korea tour
in Seoul will include some of the other best attractions. So, save some energy and be ready, day 2 will be a bit hectic.
Hiking atop Inwangsan Mountain
There isn't a better time than the morning to indulge in a hiking experience, right?
Inwangsan Mountain
is located at a height of 338 m above the sea level (which is not much), hence, the hiking expedition is not challenging at all and can be completed in just half an hour (as the distance is just 1.5 km) without stopping. Atop the mountain, there is Inwangsan Peak from where you can gaze upon the pulchritudinous views of the entire Seoul city. From the top, you can expect to capture the sights of several main landmarks including Namsan Park, Gyeongbokgung Palace, Seoul Tower, President's House, Lotte World Tower, and the Han River. Since the elevation is not at all high, the climb is very easy and is well-directed by marked trails.
Gwangjang Market
If you want to explore the
Korean food culture
on your 3-day trip in Seoul, then Gwangjang Market has to be on your itinerary. Here you will get an array of Korean food to eat that not just taste delectably good but also come in every budget pocket. This amazing indoor food market is certainly one of the not-to-miss places for food lovers. From Kimbap and Kimchi to Mung Bean Pancakes, here you can expect to savor them all.
N Seoul Tower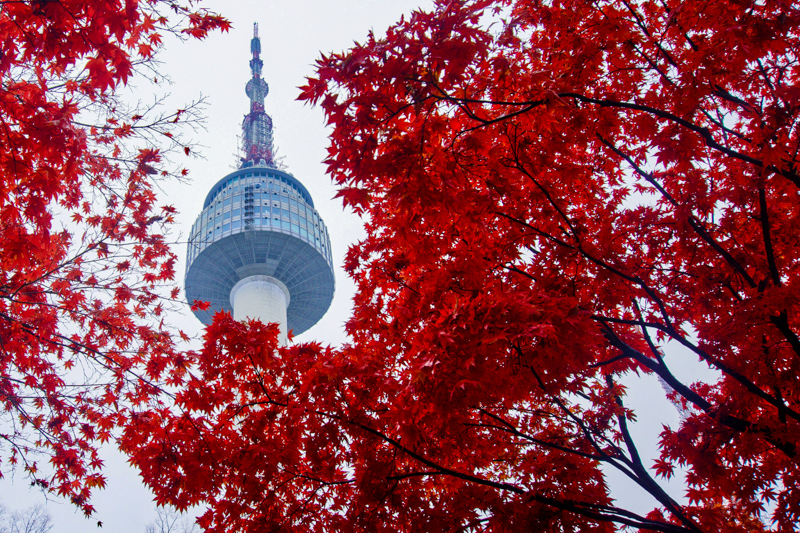 Comfortably seated atop Namsan Mountain,
N Seoul Tower
is arguably the most iconic Seoul attraction that has to be on this itinerary. From the tower, you can expect to capture the most astonishing and sweeping views of the entire city. Not just from the tower, but you can also relish some similar views while going all the way up to the tower either through cable car or a small hike (whichever way you prefer). To add a unique charm to your sightseeing from the tower, visit the attraction during the sunset time. However, if you can also visit it in other hours. The tower also has a number of souvenir shops and a restaurant.
Hongdae Nightlife
I am sure Seoul's vibrant nightlife is one of the reasons you are planning a trip to this amazing destination. Even if that's not the case, you would still want to explore the nightlife part of Seoul - after all, such is its compelling charm. Undoubtedly, the best place to experience an unforgettable nightlife in Seoul is Hongdae. In my experience, Hongdae is one of the best things about traveling to Seoul. This neighborhood is dotted with tons of cafes, bars, coffee shops, restaurants, and yes the street food stalls that serve delectable Korean food in Hongdae. However, I would not personally recommend you to go to any BBQ restaurant but for the ultimate experience of Korean BBQ. Palsaik Samgyeopsal is one of the best BBQ places in the Hongdae region. There are plenty of more things to do in Hongdae including shopping and live entertainment.
Day 3
The final day of this will also be about discovering the best of Seoul.
Changdeokgung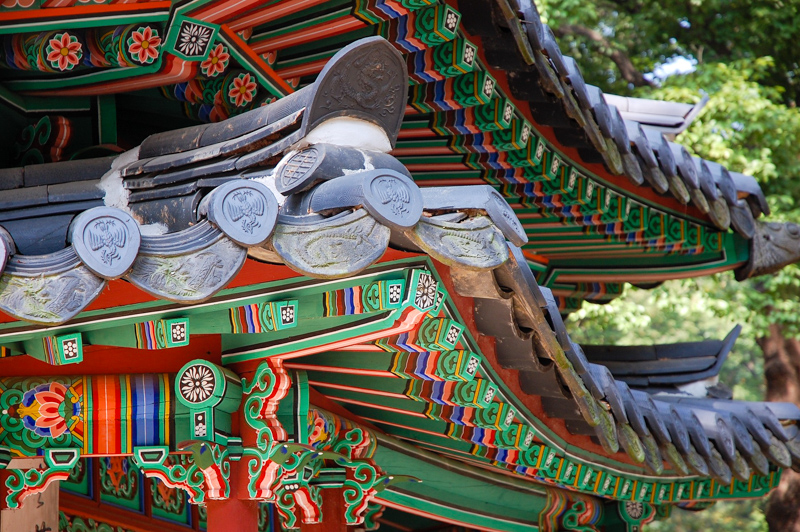 Another popular palace located in Seoul is
Changdeokgung
. The palace beautifully depicts the stunning craftsmanship of the Bygone era of the Joseon Dynasty. It is counted amongst the five most astonishing palaces in Seoul. Not just the architecture, but the gorgeous garden is another key highlight of this attraction.
A tour is recommended
, as the buildings and gardens are large and intracate. On the grounds of Changdeokgung, there are hundreds of distinctive tree species, some have been standing for the past three centuries.
Ihwa Mural Village
Unlike Bukchon Hanok Village, Ihwa Mural Village is not as popular. But, considering the beauty of this place, it deserves some attention. For a fact, it is one of the oldest neighborhoods in Seoul. The star attraction is beautiful murals in different sizes that are splendidly placed on walls, rooftops, and fences. The initiative to design the street was taken by 70 artists. This is indeed one of the must-see tourist sites in Seoul.
Dongdaemun Design Plaza
The city of Seoul is not just known for its historical marvels, it also has several modern architectural wonders,
Dongdaemun Design Plaza
being one of them. It was designed by Zaha Hadid. Inside of this plaza, there is a museum, art hall, design lab, Dongdaemun history and culture park, and design market - all are worth exploring. For a unique and amazing experience you must-visit this iconic attraction in Seoul.
Gangnam
To conclude this day and journey, there would be no perfect place other than Gangnam District. Ever heard that famous Korean song by Psy, Gangnam Style, well yes, this is the place that is mentioned in that song. The area has everything from crazy cafes to shops to street food stalls. However, shopping is one of the best things to do in Gangnam district. Here you can shop in one of the largest underground shopping malls at COEX.
Here ends your 3 day trip to Seoul! This itinerary covers all the aspects of Seoul, be it history, culture, nightlife or the food. We hope you enjoy the best time in Seoul with this itinerary. Do let us know about your experience in Seoul once you are back from your South Korea vacation. Enjoy your time in the beautiful land!
If you have a limited amount of time for your journey, see our advice about how much time to spend here: Should I spend 1, 2, or 3 days in Seoul?, Should I spend 3, 4, or 5 days in Seoul?, Should I spend 1 or 2 weeks in Seoul? and Is Seoul Worth Visiting?