What to do with 3 days in Barcelona: Activities, Tours, and Tickets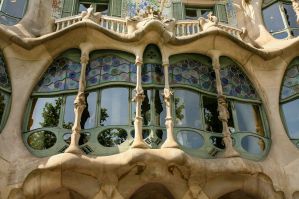 Barcelona, Spain - this thriving and dynamic city offers so much for the visitor. As the capital of the Catalonia region, Barcelona is the hub of Catalan culture, cuisine, art, and business. Here you will find wonderful food, beautiful scenery, a history of art and culture, and more.
But how are you going to prioritize seeing everything if you only have a few days? The activities and tours below can help you make the most of your time in Barcelona. From food and wine to viewing the architecture and art of the city, all of the activities below are highly recommended by other travelers not just for the sights and attractions, but also for the service and the affordable prices.
Spain, and Barcelona in particular, is known for its Tapas. These small dishes were originally designed to be eaten while drinking wine or other spirits in a bar at night, but as they have become more famous, they have taken on a life of their own. In this 3-hour guided walking tour by a local gastronomical and culinary Tapas expert, you will explore the Gothic Quarter of Barcelona while visiting multiple Tapas eateries. Along the way, you will see local markets and shops as well while tasting wine and a variety of tapas from local chefs. If you love to eat local food when you visit a new destination, this is the tour for you!
Approximate Price:
$
73.96
The famous artist, Joan Miro, was known for his Surrealist style. He created a plethora of paintings and sculptures during his life, many of which are in this world-renowned art museum in Barcelona. With this "skip the line" entrance ticket to the museum, you can save time by booking ahead and also receive access to the temporary special exhibits. Any fan of art or art history should not miss this exquisite opportunity to see so many stunning works of art in one building.
Approximate Price:
$
14.31
If you want to get a great overview of the city from the viewpoint of a pedestrian, but don't want to walk for miles and miles, then why not ride on a segway? You can go faster between the points of interest, see more, and save your energy for when it counts. And kids love the segway rides, too! On this tour of the city, you'll go through the Gothic Quarter, along the Barcelona shore, see medieval palaces and Roman ruins, and find some beautiful viewpoints of the city. Your expert guide will not only keep you safe, but also help you understand more of the culture and art of the city that you are exploring.
Approximate Price:
$
57.96
The Costa Brava is the stretch of coastline outside of Barcelona along the Mediterranean Sea. Known for its beautiful views, quaint seaside towns, and wonderful food, it is not an area that should be missed on a trip to Barcelona! If you don't have time for a more lengthy trip up the coast, then this 12-hour tour will give you the highlights in an affordable and efficient way while allowing you to see the beauty and taste the adventure. Along the way you will visit small fishing towns, take a brief hike on the Camino de Ronda, visit the 12th century tower at Pals, eat a delicious lunch of your choosing, take a semi-submersible boat out to the Medes Islands (a marine sanctuary), and the list goes on! Towards the end of the day you will visit the beautiful ancient ruins of Empuries which date back to Greek and Roman times. This tour includes so many sights and activities in one day that it is hard to believe it's possible!
Approximate Price:
$
100.55
If there is one name that is associated with Barcelona architecture, it is Antoni Gaudi. This revered and "modernist" artist and architect left his mark on Barcelona in the late 19th and early 20th centuries. His famous works include the church of the Sagrada Familia and the Casa Batllo. On this 3-hour tour with an expert guide, you will get to experience both of these incredible buildings.
The tour starts with an in-depth look at the Casa Batllo's interior, known for its curvy shapes and creative use of details and artwork. Then, you will visit the yet to be completed Sagrada Familia while your guide gives you a historical overview of the interior. After the tour, you may stay for as long as you like in the church. Transportation and entrance tickets are included along with the guide.
Approximate Price:
$
88.27
The "Old Town" of Barcelona, also commonly known as the Gothic Quarter, is full of Roman Ruins, the Jewish Quarter, Gaudi's architectural gems, and La Boqueria Market. In this 2-hour walking tour of this compact and dynamic section of Barcelona, a professional guide will take you to all of these significant and cultural places while explaining the importance and history of each one. The tour ends at the market where you can have a snack, drink, or meal on your own from the wide range of fresh Catalan food for sale. If you're looking for a great overview of Barcelona's history, then this tour is just what you need.
Approximate Price:
$
77.54
If you've always been curious to see a Flamenco Dance, this is the one for you. Not only will you be sitting right at the edge of the stage while the professional dancers entertain you, but you will also select your dinner from a large buffet full of delicious Catalan cuisine (or drinks if you desire). The show takes place in an old cave-like building that enhances the acoustics of the dancing and music. The 2-hour show will not disappoint!
Approximate Price:
$
52.49
You can't say no to this! For more than an hour, a Spanish sommelier will indulge your taste buds with traditional Spanish wines, delicious local cheeses, bread, and olive oil while explaining the history and culture of Catalan's cuisine. You will learn about the winemaking process, various ways to enjoy wine, and new tasting techniques. You will drink wine! You will eat cheese! You will like it!
Approximate Price:
$
53.68
Looking for something relaxing? This 90-minute sunset cruise is just what you need. Board the sailboat and venture out to sea while enjoying the music and the views of the city over the water. Have a glass of wine and listen to the captain's advice about where to enjoy a good meal. You will also have the option to stop and swim or snorkel for a bit in the sea to view the underwater reefs. Sometimes tuna or dolphins approach the boat, too. Finally, a the end of the trip, enjoy the multi-colored sky as the sun sets over the water and the city.
Approximate Price:
$
69.19
If you need a lift to or from the airport to your hotel, private airport transfers are available. Simply book your desired date and time for a pickup.
Approximate Price:
$
66.80
Share This Article