The Best Cheap Food Tours in Madrid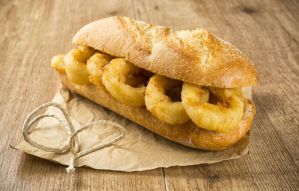 Food is a major part of Spanish life, and this is seen nowhere more than in Madrid, with its main form of eating, known as
tapas
. However, tapas aren't the only thing to eat in Spain's capital! From amazing wine and ham, to cheeses and flamenco shows, plenty of opportunities to eat and drink await you!
Sometimes it can be hard to know which places to visit, especially in a foreign country, and especially in a city as large as Madrid. Thankfully, these tours can show you the way to the good food, and show the good food the way to your tummy!
Below are some amazing and affordable tours to check out. And if you're interested in just tapas, see this list of
tapas tours in Madrid
, or for more information on Madrid's restaurant scene, see this
overview and guide to food and dining in Madrid
.
Now, let's get to it....
This 4-hour long tour is perfect for those who have something special in mind. Starting wherever you are staying, it can be tailored to your own personal tastes and preferences, with food and drink provided for you in each of 4 or 5 locations depending on which of the expert tour guides you get. Each guide has an excellent knowledge of the local cuisine and can give you all the gastronomic info, as well as a cultural tidbit here and there!
Approximate Price:
$
263.20
Share This Article