The Best Cheap Food Tours in Madrid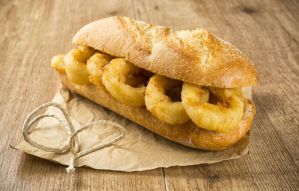 Food is a major part of Spanish life, and this is seen nowhere more than in Madrid, with its main form of eating, known as
tapas
. However, tapas aren't the only thing to eat in Spain's capital! From amazing wine and ham, to cheeses and flamenco shows, plenty of opportunities to eat and drink await you!
Sometimes it can be hard to know which places to visit, especially in a foreign country, and especially in a city as large as Madrid. Thankfully, these tours can show you the way to the good food, and show the good food the way to your tummy!
Below are some amazing and affordable tours to check out. And if you're interested in just tapas, see this list of
tapas tours in Madrid
, or for more information on Madrid's restaurant scene, see this
overview and guide to food and dining in Madrid
.
Now, let's get to it....
This 4-hour long tour is perfect for those who have something special in mind. Starting wherever you are staying, it can be tailored to your own personal tastes and preferences, with food and drink provided for you in each of 4 or 5 locations depending on which of the expert tour guides you get. Each guide has an excellent knowledge of the local cuisine and can give you all the gastronomic info, as well as a cultural tidbit here and there!
Approximate Price:
$
116.63
Taking on this incredible value tour, you will not just be served some of the best food and drink that Madrid has to offer (though, of course, you will get this). No, this includes a trip to a fantastic Flamenco fiesta at one of Madrid's most famous bars. Lasting four hours, as well as taking in the Flamenco show, on this tour you'll get to taste the churros for which Madrid has become famous, as well as complimentary drinks (including wine, liquor and shots) in every bar and restaurant. This is not to be missed!
Approximate Price:
$
41.19
Come on this journey through the many hidden culinary gems in Madrid. For those not wanting to take up so much of their evening, this tour lasts 3 hours, so you'll get a comprehensive tour with a generous helping of tapas (including calamari sandwiches, tortilla espanola and as much Iberian ham as you can eat) and drinks, including a glass of tinto (red wine) looking out over the Madrid skyline! And after this, you'll still have plenty of time to enjoy a Spanish evening!
Approximate Price:
$
83.16
An amazing value tour, this experience takes in 3 of your local guide's favorite tapas bars here in Madrid, trying some incredible food and some cheeky cocktails, as well as a few beers. Enjoy tapeando (eating tapas) as your guide takes your group through the gastronomic history of Madrid, and you'll even learn how to pour cider in the traditional Spanish way!
Approximate Price:
$
23.54
Ham and wine: perhaps the two most iconic things to come out of Spain since bullfighting! In this tour, you will focus on these two culinary delights, visiting a number of Madrid's best jamonerias (ham shops), tasting their hams and accompaniments. Your guide will give you plenty of historical information, as well as a few modern tips on pairing wines with meals. A great evening out!
Approximate Price:
$
64.73
Share This Article