Winter Park is a popular ski destination in Colorado enjoyed by groups of friends on a winter ski trip or summer hiking adventure. Groups appreciate the area's skiing options as well as the natural beauty and other fun outdoor activities. The slopes of the Winter Park Resort along with plenty of cross country skiing opportunities make for the perfect winter destination. During the warmer months there is hiking, mountain biking, and fishing, too.
We have researched the best Airbnb cabins, mountain houses, and vacation rentals for groups of friends in Winter Park. These places to stay have kitchens, extra bedrooms, awesome amenities, and other features that you typically can't get in a hotel. So, if you're on a girls' weekend getaway, a guy's bachelor trip, or even a reunion get-together, all of these places have the amenities you need.
Modern Mountain Townhome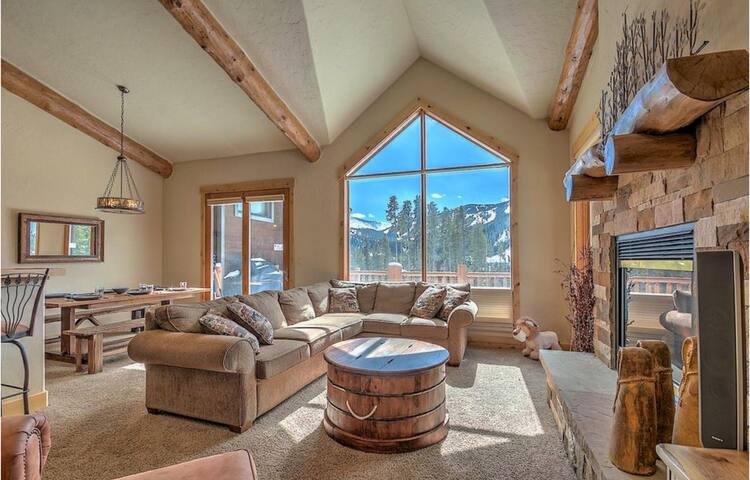 This modern townhome is well furnished with a mountain style. It has a relaxed but elegant vibe that is perfect for groups who want to enjoy everything that the area has to offer. There's a stone gas fireplace and vaulted ceilings. There's also a nice outdoor space with a deck and hot tub.
The townhome is in the Lakota subdivision which is near Winter Park Ski Resort. It's also about 3 miles from downtown Winter Park.
3 Bedroom Condo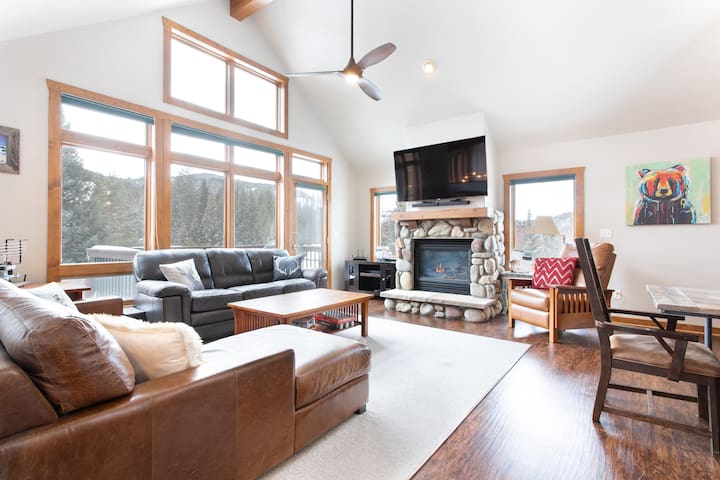 This 3 bedroom unit is in a nice location near the gondola and the free shuttle service. It's a clean and comfortable condo with 2 balconies, a grill and nice views. Inside there's a cozy fireplace and plenty of natural light. There are also board games that your group can enjoy.
Cozy Mountain Retreat
This 3 bedroom condo is conveniently close to skiing and just a short drive from the town of Winter Park. If you're traveling with kids (or kids at heart), they'll love that it's close to mini-golf, a rock-climbing wall, frisbee golf, and a number of other fun activities.
The unit has a bedroom with a king-sized bed, a bedroom with a queen sized bed as well as a single bed, and a bedroom with bunk beds. The unit has an open feeling and a full kitchen.
Cozy Mountain Home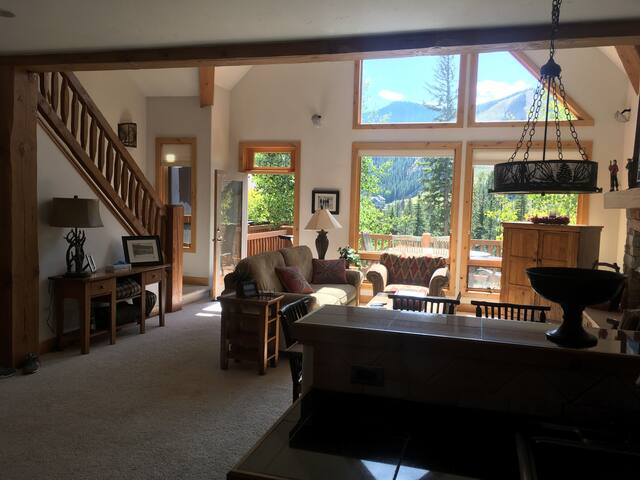 This charming home offers impressive views of the area's natural beauty, pine forests, and Winter Park Ski Resort. The location is great for hiking, biking, and skiing as it's only a third of a mile from the ski base. There's also a shuttle bus available if you prefer not to walk. This is a convenient option during the snowy season.
The home is in the Lakota neighborhood. It has 3 bedrooms - one with a king-sized bed, one with a queen-sized bed, and one with three single beds..
3 Bedroom Winter Park Townhome
This 3 bedroom townhome is conveniently located right across from Winter Park Resort. It's a larger space with more than 1,800 square feet and makes a great space to spread out in comfort. There's a nice kitchen, a gas fireplace, a fire pit and more. Groups also appreciate the open floor plan, which makes it easy to socialize during your visit.
Winter Walk Lodge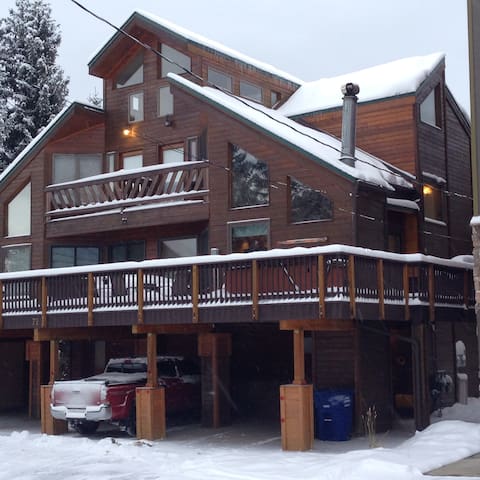 This 3 bedroom town home is a nice option for groups of up to 10 people. It's located in Old Town Winter Park and is near the base of the resort. The space is in a peaceful area and there's a full kitchen, dining area, and living room. There's also a hot tub that your group can enjoy.
Happy Travels!
If you're interested in more accommodation options in Winter Park, you should also see
The Best Places to Stay for Couples on Airbnb in Winter Park, Colorado
and
The Best Family-Friendly Places to Stay on Airbnb in Winter Park, Colorado
.