Winter Park is a popular ski destination for couples looking for a getaway in Colorado. It's a romantic and adventurous travel destination for couples who love outdoor time, beautiful natural settings, and skiing. During the warmer months there is hiking, mountain biking, and fishing, too.
For couples looking for a romantic or cozy place to stay at an affordable price, we've prepared a list of the best Airbnb places to stay right here. If you're a couple planning your next ski trip or hiking getaway, all of these vacation rentals on Airbnb have great locations, nice amenities, and everything you need for some relaxing solitude, privacy, and romance. Let's get started!
Ski-In/Ski-Out Condo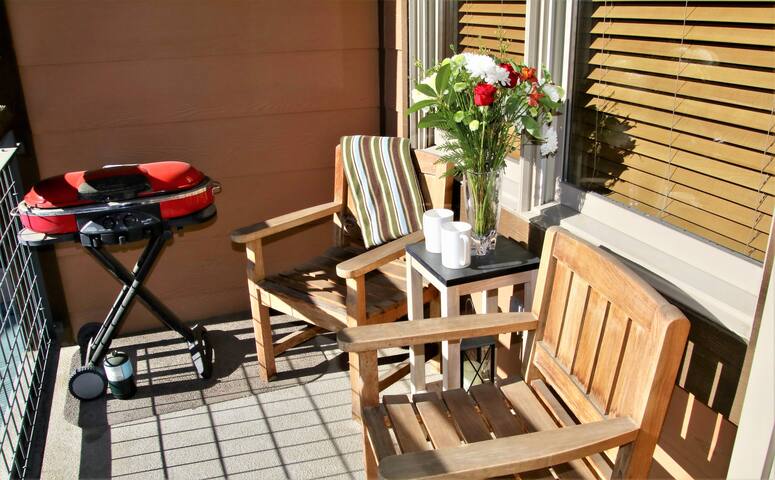 For couples who want a ski-in/ski-out condo that has nice amenities and a comfortable setting, this is a nice option. There's a king-sized bed and the location is quiet and peaceful. The unit has a balcony, a gas grill, and several games that guests can enjoy.
The unit is in The Zephyr Mountain Lodge, which is walking distance to a number of restaurants and activities. This is also the only Ski-In Ski-Out complex in Winter Park. During the warmer seasons guests enjoy a number of outdoor activities including white water rafting, mountain biking, fishing, and more.
2 Bedroom Winter Park Condo
This 2 bedroom unit offers a nice space where couples can comfortably spread out and enjoy impressive views of the area. The complex has a number of great amenities including a private hot tub, a large balcony, a well-stocked kitchen, and a nice dining area.
The property is walking distance to the slopes as well as many great restaurants and bars. There's also a Lyft bus stop just across the street, which offers free and easy access to most things around Winter Park.
Founders Pointe Condo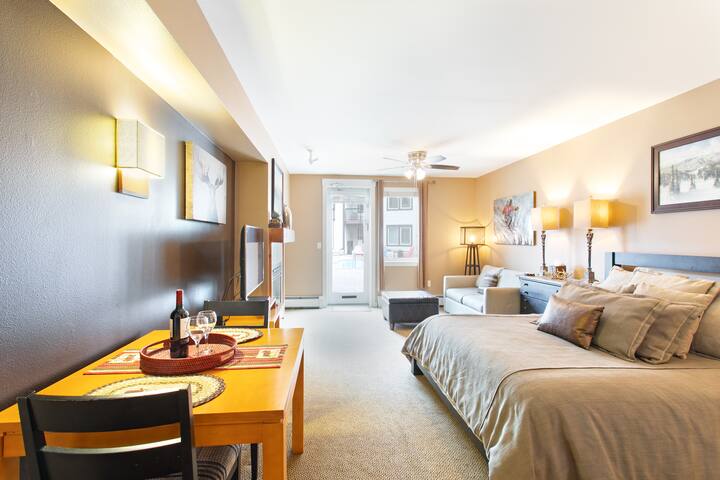 This studio condo is located in the Founders Pointe complex which is conveniently close to the gondola, restaurants, and the ice skating rink. It's about 2 miles from downtown Winter Park.
The unit has a small kitchenette with a mini refrigerator, a microwave, stove, dishwasher, and coffee maker. There are also some pots, pans, dishes, and utensils. There's a cozy gas fireplace where you can unwind after a full day of fun.
1 Bedroom Founders Pointe Condo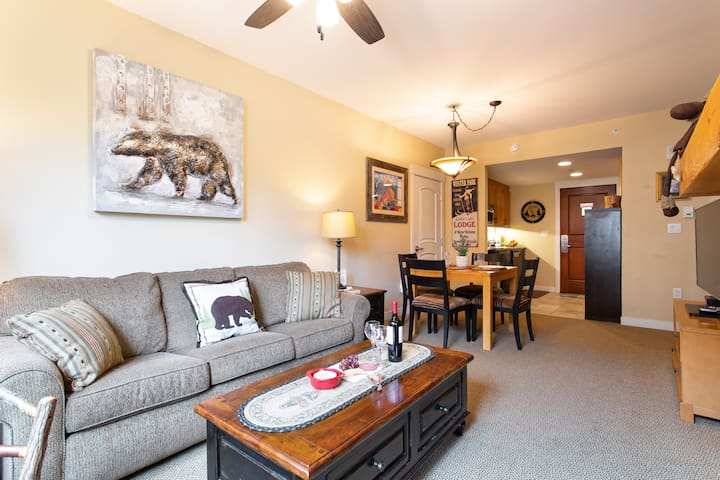 Also located in Founders Pointe, this unit is a 1 bedroom, so it has a little more space (about 600 sq ft). It's easy to reach the gondola and everything that the area has to offer. The unit is on the 3rd floor and has direct access to a large outdoor space with a community hot tub, grills, and more. There's also a small kitchenette in the unit which has a mini refrigerator, dishwasher, stove, and any supplies you might need.
Ski-In/Ski-Out Condo
This 1 bedroom condo offers a comfortable retreat for couples to Winter Park. It's located in the Zephyr Mountain Lodge Slopeside building, and is a ski-in ski-out unit that is quiet and well furnished. It's also a corner unit on the main floor. For couple's that want to enjoy everything that the area has to offer, this is the place to stay.
Cozy Studio Condo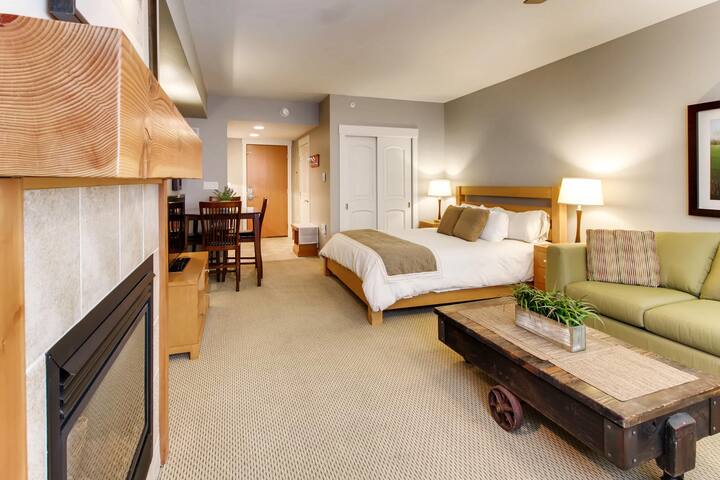 This cozy studio condo is conveniently located at the base of the Winter Park Resort. It's just a short walk to the gondola, lifts, and ski school and there's a free shuttle that stops nearby as well.
The complex has a large hot tub and there's a kitchenette in the unit with a mini-refrigerator, stove, and coffee maker. The bed is king-sized
Happy Travels!
For more ideas about places to stay in Winter Park, you might also be interested in
The Best Family-Friendly Places to Stay on Airbnb in Winter Park, Colorado
and
The Best Airbnb Cabins and Houses for Groups of Friends in Winter Park, Colorado
.