Best Airbnb & VRBO Vacation Rentals Near Colorado National Monument & Grand Junction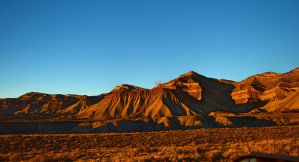 Located in Colorado's Western Slope region, Grand Junction offers a beautiful setting near the Colorado National Monument. This park and national monument looks down on the city and offers spectacular views. It also has many unique canyons and mesas.
There are a number of beautiful vacation rentals in the area. Some nice options are listed below.
Where to Stay Near Colorado National Monument
Contents: Luxury VRBO Vacation Rental Near Colorado National Monument | Luxury VRBO Vacation Rental Near Colorado National Monument with Private Pool | Grand Junction VRBO Vacation Rental | One of a Kind Grand Junction Vacation Rental | 'The Bees Knees Bungalow' | Beautiful 4 Bedroom Grand Junction VRBO
Redlands
,
Grand Junction
,
Colorado
A popular vacation rental near Colorado National Monument, this beautiful house sits on 7 acres of land and offers sweeping views of the surrounding area. This is a large 4-bedroom, 3-bathroom European style house that has room for up to 8 people. It's a family-friendly option with enough room for everyone.
The outdoor setting is truly impressive and makes a great place for groups or families to hang out and enjoy the setting.
Guests also appreciate the convenience of this property's full kitchen which has a dishwasher, refrigerator, and stove.
Multiple bedrooms in this house have king sized beds, which is a nice luxurious touch that is hard to find elsewhere. You'll also find amenities such as laundry, television, parking, internet, a grill, and a coffee maker.
Redlands
,
Grand Junction
,
Colorado
This stunning house is another nice option in the area. It sits on 4 acres of land and has its' own private swimming pool, a hot tub, game room, tennis court, and putting green. The property is large and there's a separate Casita for groups that want separate spaces.
The is a perfect option for larger groups or several families traveling together as there are 6 bedrooms in total and space for up to 17 people.
This beautiful 3-bedroom, 3-bathroom house is stunning, and has room for up to 7 visitors. There are 2 separate wings that meet at the great room, making this a nice option for 2 families or couples traveling together.
The property sits on 10 acres of land and is convenient to hiking, mountain biking, and everything that the great outdoors has to offer. It's also only about 10 minutes from town. Within just a few minutes you can get to Colorado Mesa University, Colorado National Monument, Two Rivers Convention Center, Bananas Fun Park, and Redlands Mesa Golf Club.
Redlands
,
Grand Junction
,
Colorado
Guests love this house and it makes a great place to stay for your vacation in Grand Junction. The 4-bedroom, 3-bathroom vacation rental has room for up to 10 people. The house was designed to take advantage of the beautiful landscape, offering sweeping views from every room. The unique decor gives the house plenty of character and makes it a truly one-of-a-kind option in the area.
Pear Park
,
Grand Junction
,
Colorado
This apartment is a popular option in Grand Junction, as it has 1 bedroom and 1 bathroom and a truly unique design. Do note that the property owner lives on site and there's also another vacation rental, but each unit has its own separate entrance.
There's a king sized bed in the bedroom and a nice patio where guests enjoy relaxing.
With fishing, horseback riding, and golf nearby, this is the perfect location to use as your home-base. This is a great spot to enjoy your next trip to Grand Junction.
This house is perfect for a large family or group of friends. The 4-bedroom, 5-bathroom house has a great location and plenty of fun amenities that the whole group can enjoy.
The house has a pool table, bar, wine cellar, movie theater room, workout room, and a grill area. There are also beautiful views of the surrounding landscapes.
Some photos are courtesy of VRBO.com.
Share This Article