The Best Airbnb Vacation Rentals for Couples in Pensacola, Florida (March 2021)
Pensacola has a little bit of everything, from beautiful white sand beaches to a lively and culturally rich downtown, as well as peaceful nearby communities. A variety of vacation rentals are available for couples in and around Pensacola, and we have researched the best for your next trip. Most of these rental properties have kitchens, as well as extra room and terrific locations. So, if you're a couple looking for romance and an affordable place to stay, read on!
Pensacola Beach
Couples love Pensacola Beach for its white sand beaches, blue water, and diverse areas. Whether you're looking for a lively beach scene or a more quiet natural setting, Pensacola Beach has it all. Below are some great vacation rentals for couples headed to the area.
Sabine Dream Bay View Condo
Sabine Dream Waterfront Condo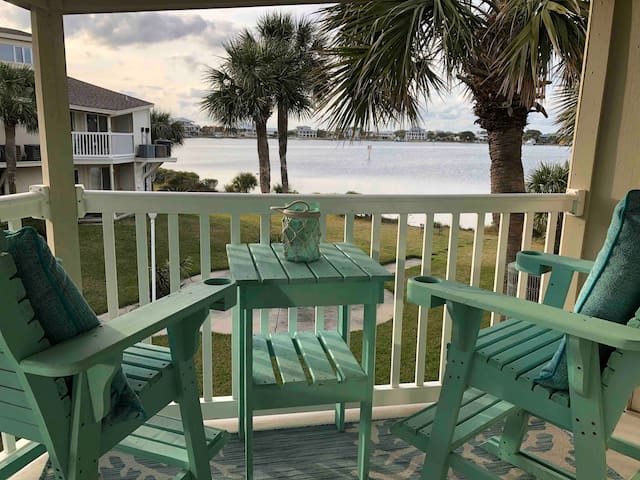 On Beach Time
Little Sabine Bay Condo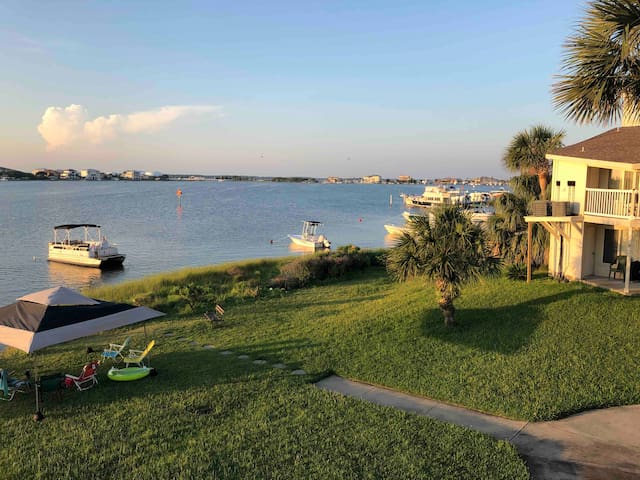 Downtown Pensacola
Pensacola's downtown has a nice waterfront area around Palafox Place. There are restaurants, bars, and all kinds of shops that couples can enjoy. The area has a rich history and a number of historical homes, some of which make great vacation rentals. Some favorites are listed below.
The Blake Cottage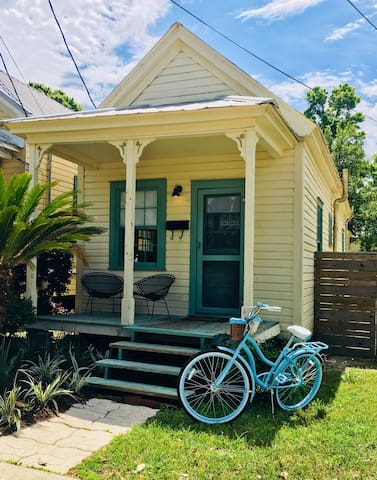 Chandler Cottage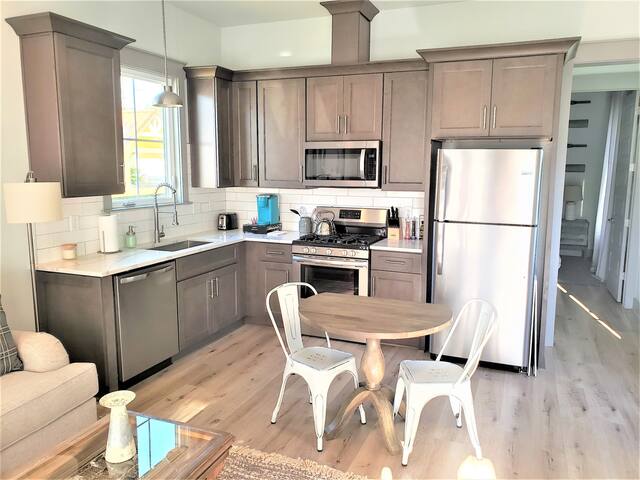 Downtown Bungalow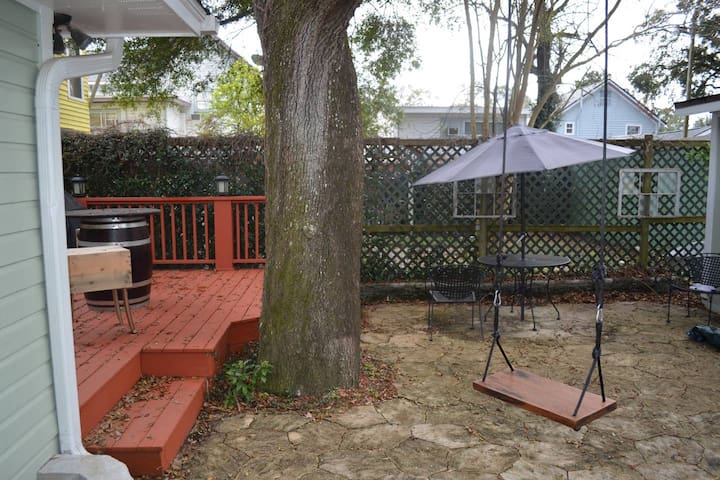 Eco-Friendly City Cottage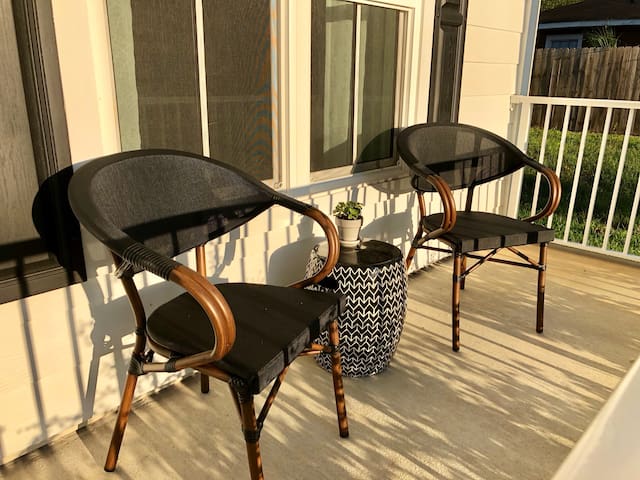 Sanctuary of Light
Navarre
Navarre is a laid back beach community that has pristine white sand beaches and a relaxed vibe. The area is situated between Gulf Islands National Seashore and Navarre Beach Marine Park, so it's the perfect destination for nature lovers. Couples who want to enjoy the quiet setting will appreciate the AirBnB's that are found throughout the area. Below are just a few options for couples.
Waterfront Condo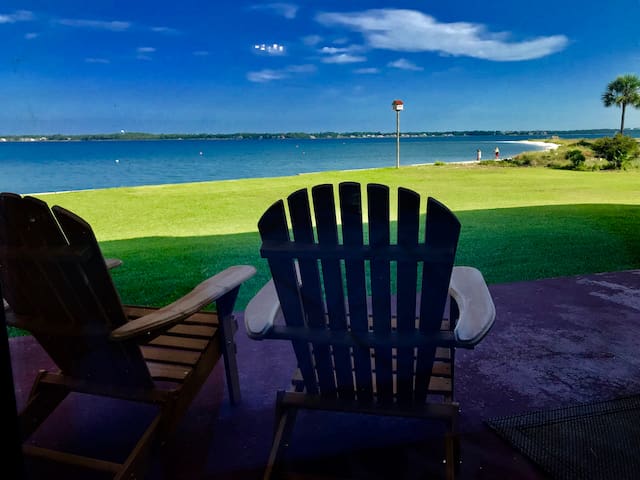 Anchors Away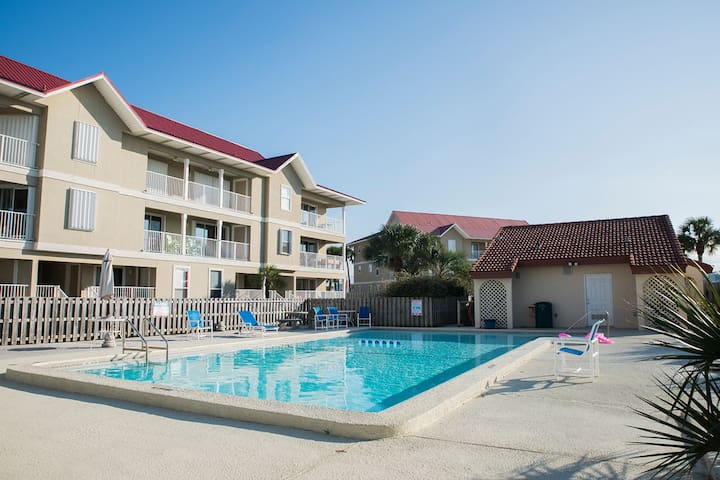 Sea Where We Landed
Gulf Breeze
Across the bay from Pensacola is Gulf Breeze. The area is a popular birding destination, but also has great snorkeling and hiking. There are restaurants, pristine beaches, and the Gulf Breeze Zoo. For couples who want a tranquil setting where they can relax in nature, enjoy good seafood, and enjoy a peaceful setting, this is the place.
Sunny Studio
Gulf Breeze Condo
The Lemon Tree Tiny House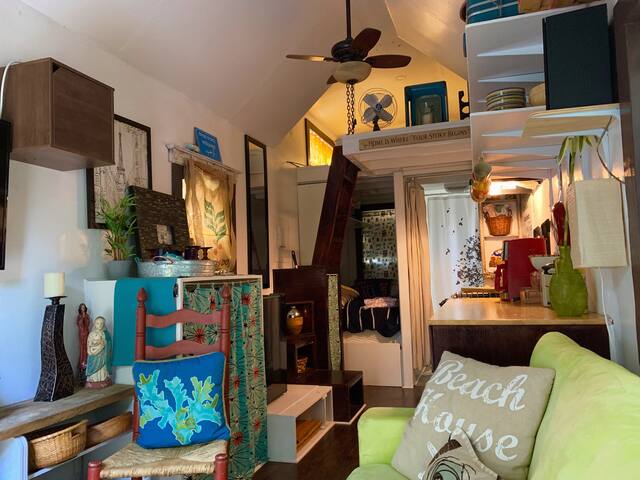 Cute Carriage House Apartment
Happy Travels!