North Conway, New Hampshire sits in the Washington Valley in the White Mountains and is rich with year-round activities for everyone. Whether you're traveling as a couple looking for a romantic getaway, a family looking for a fun vacation, or a group of friends, the areas surrounding Mt. Washington, North Conway, Bartlett, Attitash, and Jackson have so many things to do that you will simply not have enough time to get it all done if you only stay for a weekend. As this area is only 1.5 hours from Portland, Maine and 3 hours from Boston, it makes an ideal vacation getaway for an entire week or just a weekend.
Contents:
Activities
Places to Stay
--
Cranmore & North Conway
--
Attitash Mountain & Bartlett
--
Jackson & Black Mountain
Activities
In the winter, the obvious attractions are the ski slopes as well as cross country skiing and other winter activities. The
ski resorts of Cranmore, Attitash, and Black Mountain
are all within a short drive of one another. So, staying in one of the towns or at one of the resorts means that you can experience all 3 ski resort areas without much hassle. Furthermore, if you're interested in cross country skiing, snowshoeing, snowmobiling, dog sledding, ice skating, or any other winter sport, this is the place to come because you can find it here.
Summers in North Conway and around the Washington Valley are just as busy and adventurous! First of all, mountain activities such as hiking, mountain biking, horseback riding, and river tubing on the Saco are all on the agenda. Make sure you take the trail up to
Diana's Baths
, a beautiful series of waterfalls where you can go swimming.
Cathedral Ledge
is another popular hiking spot with amazing views.
If you've got kids, be sure to check out the
Story Land
amusement park which is full of rides and games. Or, head to the Kahuna Laguna indoor water park. Or visit Attitash for the downhill mountain coaster. Zip lining, laser tag, a kids museum, and other family-friendly things to do are everywhere.
Conway Scenic Railroad
gives you the experience of riding a historic train through the beautiful mountains in style. Second, if you want some views, the
Mount Washington Cog Railway
takes passengers up to the summit of Mt. Washington for amazing views and a historical experience.
Finally, if it's gorgeous views you're after (fall foliage, anyone?), then be sure to take a drive on the famous
Kancamagus Highway
(NH Route 112). Along the way you'll find small towns and beautiful views.
Places to Stay
If you're looking for a place to stay in North Conway and the Mount Washington Valley region, we have assembled a list of the best Airbnb condos, cabins, and vacation rentals for every type of traveler. Our list below is organized by location. Some places are larger than others and suit a family or large group, while others are smaller and are perfect for a couple looking for a romantic weekend getaway. Most of these places have full kitchens, extra bedrooms, laundry, and are a short drive to the nearby ski slopes and other fun activities.
Cranmore Mountain & North Conway
The quaint town of North Conway sits at the base of Cranmore Mountain, but it's more than just a ski resort town. As we mentioned earlier, plenty of other activites can be found in town including shopping, kids activities, and more. While many ski condos are close to the base of the slopes, it's easy to find a place to stay in the town itself or a more secluded cabin withing just a few miles of town.
Valley Villa Townhouse 2BR
Log Cabin 3BR
Wanderlust Loft Apartment
2BR N. Conway Cabin
Hideaway Cabin
Cozy Condo
N.Conway Retreat (Studio)
Attitash Mountain & Bartlett
Attitash Mountain ski resort (along with adjoining Bear Peak) has 68 ski trails and 11 lifts. A variety of ski condos can be found in the village at the base of the mountain that are not only affordable, but also within a short distance to the ski lifts. If you want a larger cabin, it's not hard to find one within the surrounding few miles.
Updated Ski-in/Ski-out Condo 3BR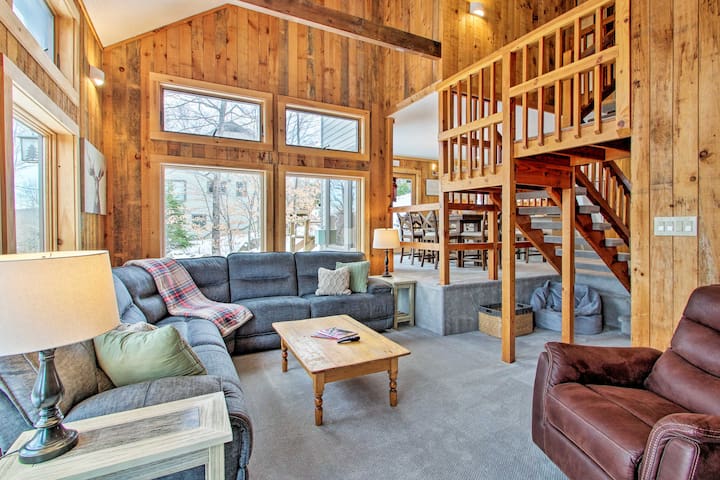 3BR Chalet, Pet-Friendly
Relaxing Riverside Retreat
Newly Renovated Studio Condo
Studio Condo
very affordable!
Jackson & Black Mountain
At the north end of the MWV you'll find the small town of Jackson, NH and the nearby ski resort area of Black Mountain. It's a bit quieter up here. Just south of Jackson lies the Story Land amusement park. And around the village you can find plenty of restaurants and shopping, too.
Cozy Log Cabin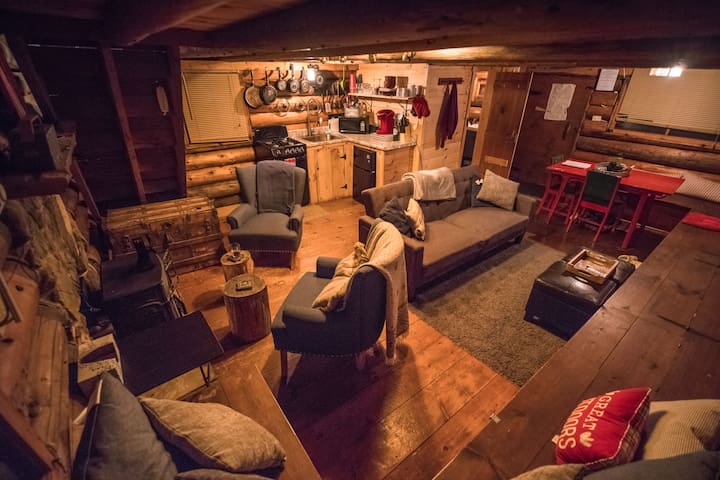 Updated 1BR Condo
Family-Friendly Glen Home, 4BR
Cozy Townhome 3BR
Ski Condo w/ Pool
Charming 3BR Cabin Home
Happy Travels!