Beaver Creek and the surrounding towns are a gorgeous destination for couples! But you probably already knew that, and that's why you're here. If you're looking for a romantic getaway in this area, we have assembled the list of the best Airbnb condos and places to stay in Beaver Creek, Avon, and Eagle Vail for your next couple's trip. With many of these properties, you'll have gorgeous mountain views, a nice kitchen, and more amenities such as access to a hot tub and swimming pool.
Beaver Creek, Avon, and Eagle Vail are all within close proximity to each other. Many first time visitors confuse the options and are curious about similarities and differences among each. Below we offer our research of the best vacation rentals on Airbnb for couples in Beaver Creek and Avon, along with a description of what makes each area unique.
Beaver Creek
Beaver Creek is a charming and fun ski resort that is up the mountain from Avon. It has a very nice vacation vibe and it comes to life with activity during the ski season. There are some nice restaurants and shops in the village as well. During the summer months the village moves at a slower pace and it offers a relaxing and tranquil retreat that is perfect for nature lovers.
Below are a couple of great properties for couples looking to escape to Beaver Creek.
Ski In/Ski Out Beaver Creek Condo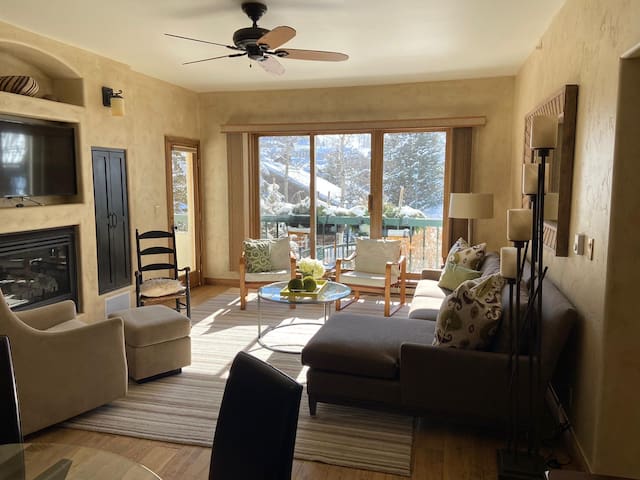 2 Bedrooms/2 Bathrooms, Ski In/Ski Out, Community Pool and Hot Tubs
This two bedroom condo is nicely renovated and perfect for couples who want to be near everything. It's just a short walk from Elkhorn lift and is walking distance to the restaurants and everything else that Beaver Creek Village has to offer. The unit has a nice kitchen and a balcony with impressive views. The complex has an outdoor heated pool and a couple of hot tubs that guests can use as well.
Luxury Penthouse Condo
2 Bedrooms/2.5 Bathrooms, Ski In/Ski Out, Community Pool and Hot Tub
Couples love this top floor penthouse condo in Beaver Creek Landing because of its quiet setting and easy accessibility to everything, including the area's finest luxury. It is right by the Beaver Creek golf course and there's a gondola that goes down to Westin Hotel or a chairlift to the Ritz Carlton..
Avon
For couples that are looking for a good value, Avon is a nice option. It's located down the mountain by I-70 and has a wide range of condos and hotels. The nicest hotel in the area, Westin Riverfront, offers a world class experience with plenty of amenities that guests enjoy. For couples looking for affordability and a bit more space, below are a few properties in the area.
Luxury Mountain Condo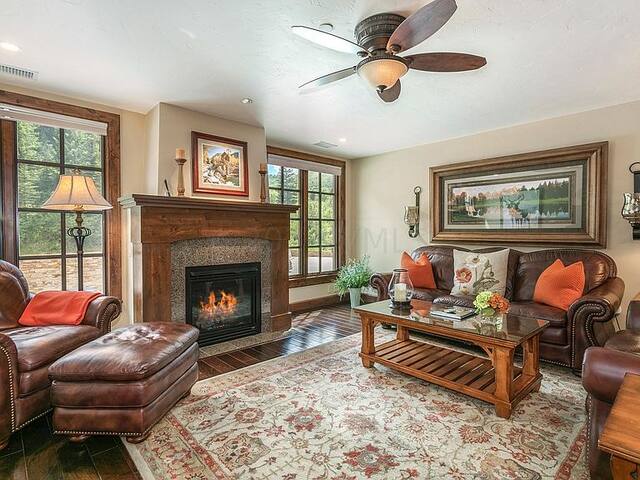 2 Bedrooms/2 Bathrooms, Community Pool and Hot Tub, Fire pit and Grill
This two bedroom condo is a good option for couples that want comfort and affordability. It's part of The Ascent Resort, which has an indoor pool, hot tub, steam room, game room, and a fitness center. If you want to take advantage of the outdoor setting, there's also a fire pit and a grill.
Penthouse Ski In/Ski Out Studio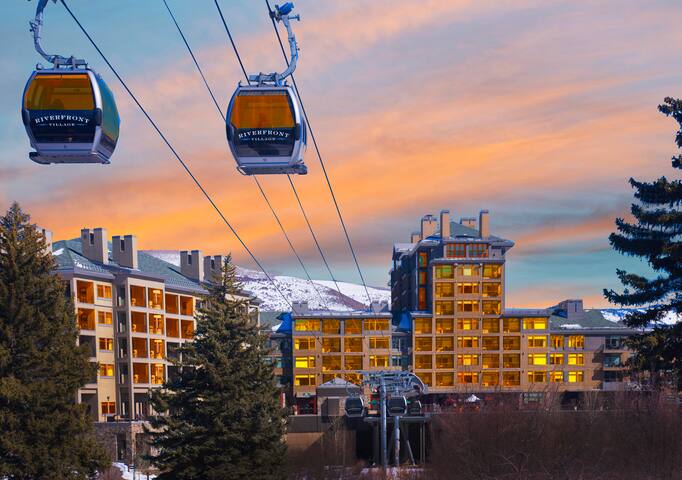 Studio, Community Pool and Hot Tubs, Health Club and Spa
This 9th floor (top floor) studio unit offers couples luxury, style and impressive mountain views. It's part of the Riverfront Resort and Spa which has a number of amenities for guests including a health club, a spa, pool, hot tubs, and a steam room. The unit has a kitchenette, balcony, and a fireplace that's the perfect place to unwind after a full day exploring the area.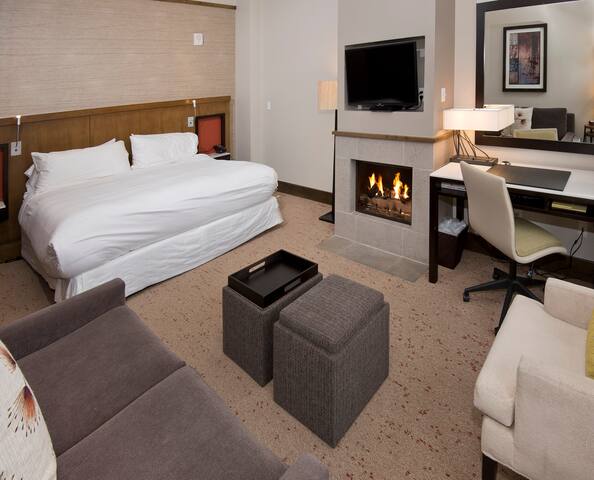 Eagle Vail
About 10 miles away along I-70 is Eagle Vail. The area has a large selection of condos that are great for couples and we've mentioned just a few below.
Peaceful Mountain Townhome
2 Bedrooms/2.5 Bathrooms, Community Pool, Gas Grill
The mountain townhouse is a nice option for couples who want to be in the Eagle Vail neighborhood and everything that it has to offer. Guests can use the golf course, swimming pool, and miles of trails that weave through the area. This townhouse has 2 bedrooms, a grill, and a full kitchen that guests can enjoy.
Couple's Getaway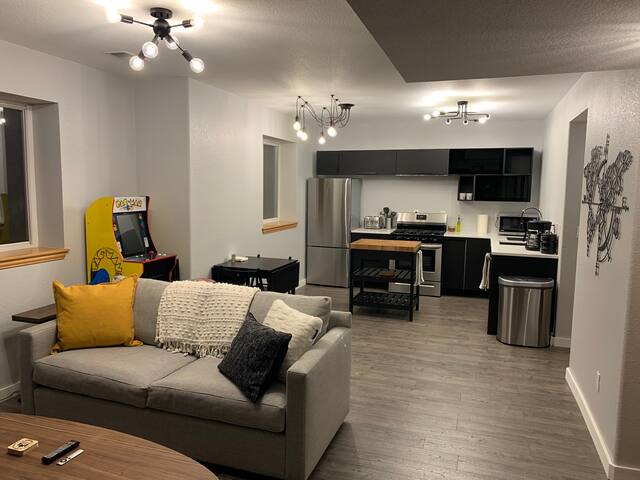 1 Bedroom/1 Bathroom, Full Kitchen, Parking
This modern apartment offers a great retreat after a busy day exploring the area. It's a one bedroom apartment and is the perfect size for a couple. There's a full kitchen and plenty of space for two people.
Happy Travels!
Make sure you also see
The Best Airbnb Cabins and Condos in Beaver Creek for Groups
and
The Best Family-Friendly Places to Stay on Airbnb in Beaver Creek, Avon, and Eagle Vail
if you're interested in more places to stay in Beaver Creek.