Beaver Creek On a Budget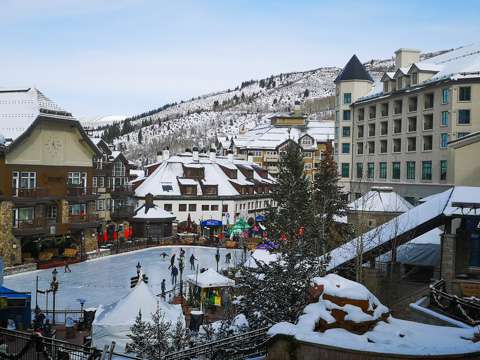 Beaver Creek is a popular ski resort and small village in Colorado. It's located up the mountain from the town of Avon, and it has a more resort and village vibe. The resort is made up of three areas - Beaver Creek Village, Bachelor Gulch, and Arrowhead.
Sights
Most people head to Beaver Creek to take advantage of the area's world class skiing and beautiful natural setting. During the winter months the village comes to life with activities and people. There are about 150 trails in total, of which 19% are beginner, 43% are intermediate, and 38% are advanced level. The area's longest run is Centennial.
Right by Beaver Creek Resort is the Holy Cross Wilderness in White River National Forest. The area has a number of great hiking trails and other natural spots that are worth exploring.
Neighborhoods
Beaver Creek is up the mountain for the town of Avon and about ten miles away from Eagle Vail. It's a ski resort with an upscale, family-friendly vibe. The area can be divided into three areas - Beaver Creek Village, Bachelor Gulch, and Arrowhead.
Activities
Skiing and other outdoor activities are the obvious reason most people visit Beaver Creek. The village is at its busiest during the peak ski season, but there are plenty of things to do in the area year round. Hiking and biking are fun and the village has a very serene and tranquil atmosphere during the summer months. There's also the Robert Trent Jones, Jr. Golf Course which is surrounded by impressive scenery.
Food and Dining
Beaver Creek has a number of great restaurants that range from cafes and casual bistros to nicer upscale restaurants. There are plenty of family-friendly restaurants in the area that offer an atmosphere and food selection that kids enjoy as well. Many of the condos also have kitchens where you can prepare your own meals.
Nearby Avon and Vail also have a wide selection of restaurants that you can choose from.
Transportation
A number of shuttle services offer connections around Beaver Creek, to the nearby neighborhoods, to Avon, and to Denver International Airport.
Generally, a car is recommended to reach Beaver Creek.