Families love Sarasota's beaches because they offer natural beauty, white sand, excellent restaurants, and a number of great vacation rentals that will make your stay comfortable, convenient and fun. Below is a list of nice AirBnBs for families headed to Longboat Key, Venice, Lido Key, Manasota Key, Siesta Key, and Casey Key. Some of these places for rent have swimming pools, and they also have kitchens and extra bedrooms that are perfect for families with kids.
Jump to:
-
Longboat Key
-
Venice
-
Lido Key
-
Manasota Key
-
Siesta Key
-
Casey Key
Longboat Key
Families enjoy Longboat Key for its relaxing vibe and smaller crowds. It's the northernmost key of Sarasota's coastline and makes a great vacation destination. There are a number of great vacation rentals for families in the area. A few are below.
3 Bedroom Country Club Home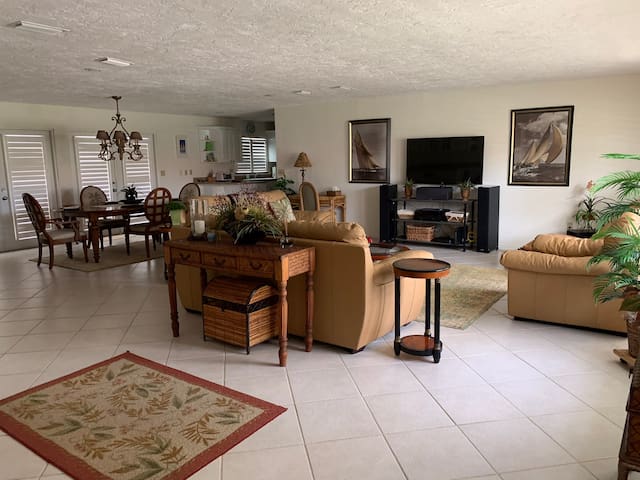 This modern 3 bedroom home is a great option for families with up to 6 people. It's a private home that is close to St. Armand's Circle, Mote Marine, and of course the beach. There's a private pool and a beautiful water view that families enjoy as well.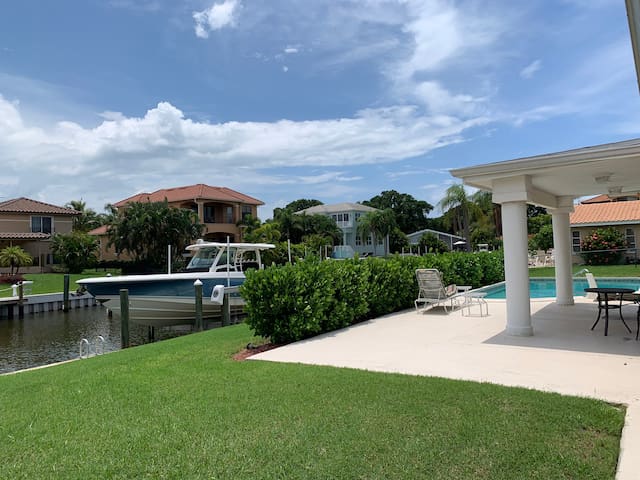 2 Bedroom Longboat Key Condo
Small families enjoy this 2 bedroom condo which is part of a small boutique complex on Longboat Key. There's a kitchen, living room, and 2 bedrooms and the complex has a heated pool, hot tub, tennis court, and a fishing dock. The unit is located right on the gulf and is walking distance to restaurants.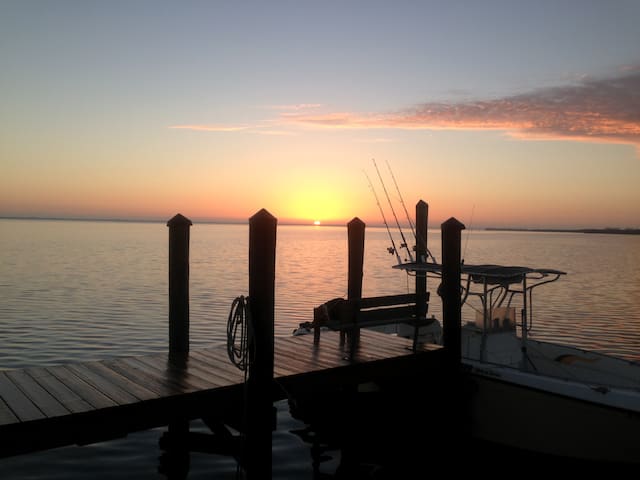 Sand Cay Beach Resort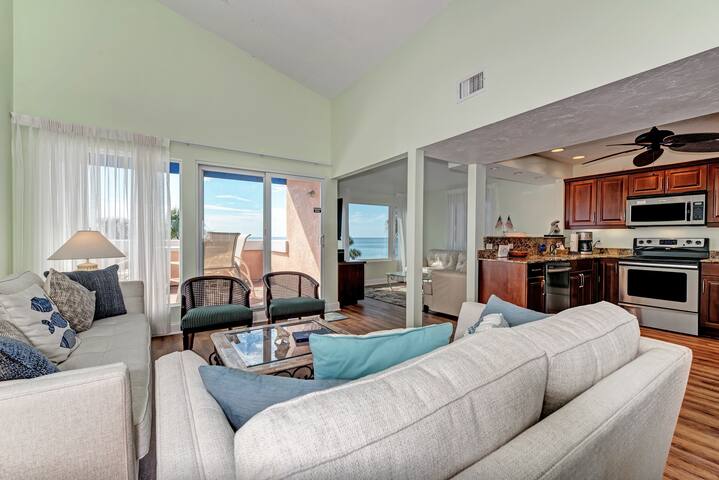 This 2 bedroom gulf-front condo is perfect for families with up to 6 people. It's beautifully maintained and very clean. Guests love the private balcony and the open floor plan with a high end kitchen. There's also beach toys and equipment that guests are welcome to use. The resort has a tennis court and heated pool as well.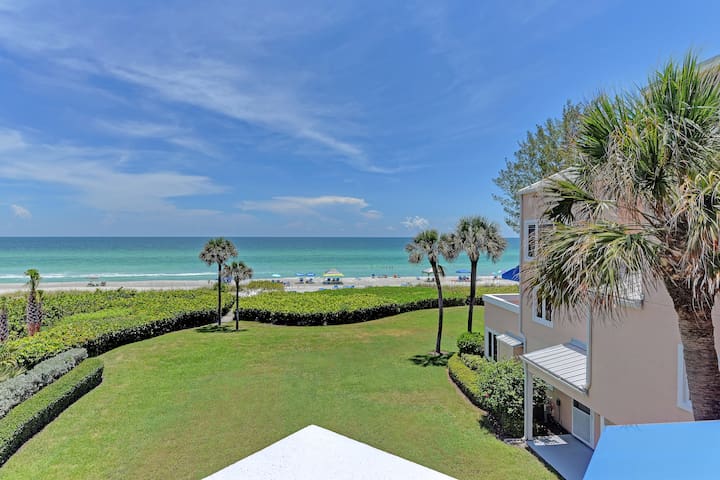 Venice
Venice has a fun downtown area with boardwalks, cafes, and popular beaches that families enjoy. The island also has the longest beach in Sarasota, Caspersen Beach. For nature lovers, there are a number of hiking paths and places to enjoy bird watching. Vacation rentals are comfortable in the area, and below are some of the best for families.
Villa Sorrento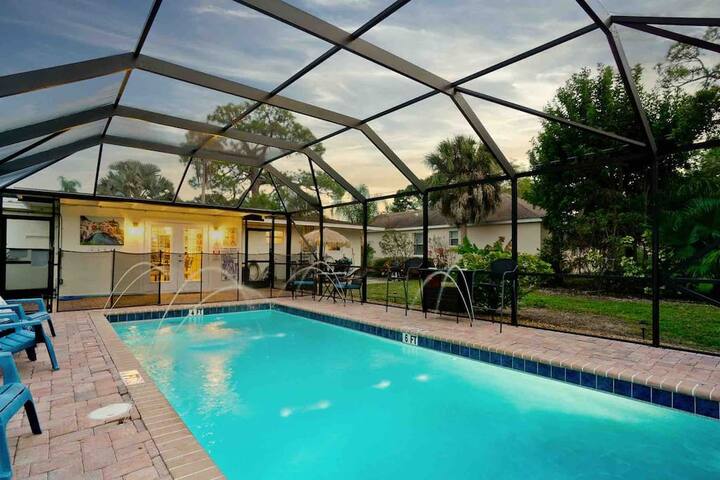 Families love this house for its heated pool and 6 minute walk to the beach. It's also just a mile from Historic Venice Avenue with its many shops and restaurants. The house has an island style and is located in a quiet area. There's a nice kitchen, a grill, and everything families may need to enjoy their vacation. It's great for families of up to 8 people.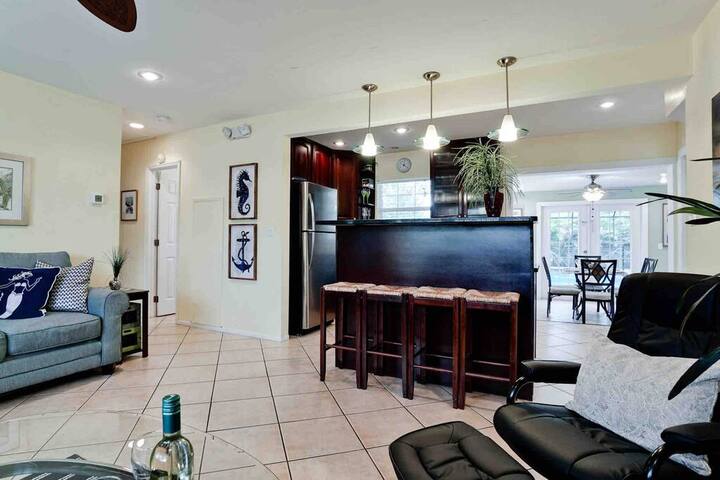 Venice Island Pool House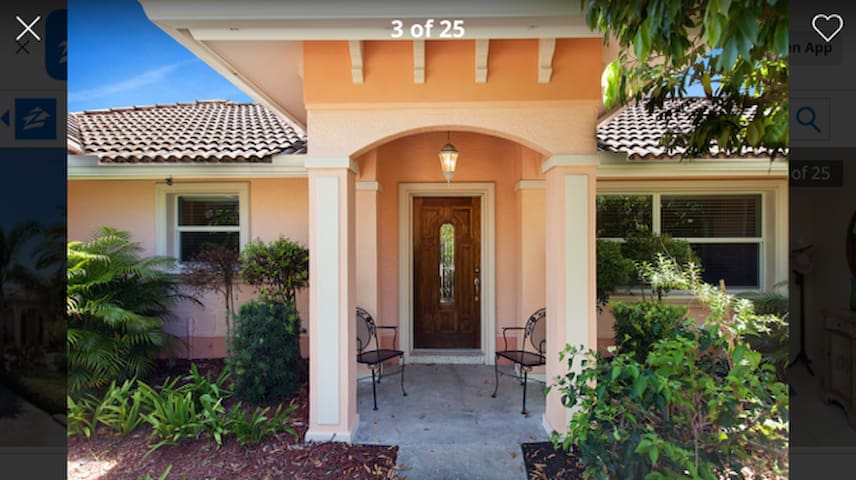 This pool house is a fun option for families of up to 8 people. It's walking distance to both the beach and Venice Avenue. There's a heated pool and beautiful Spanish architecture that give the house it's character. It also has a truly tropical feel, so it won't be long before you feel like you're living in paradise.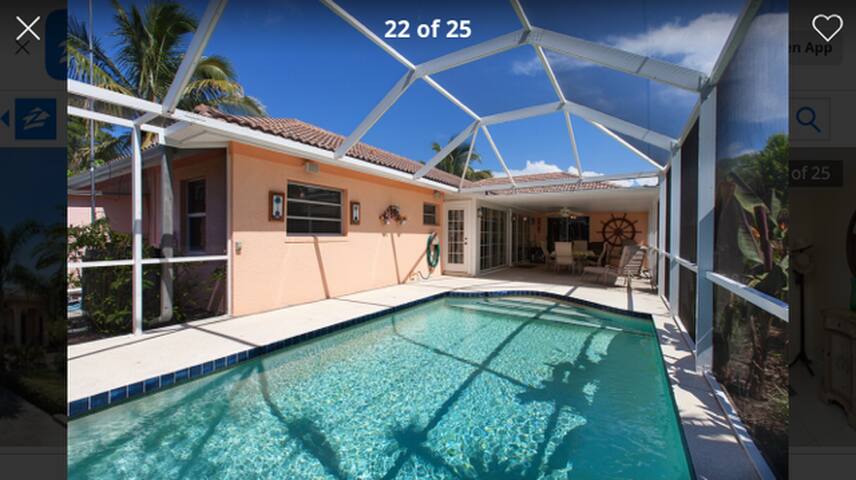 Unique Architectural Icon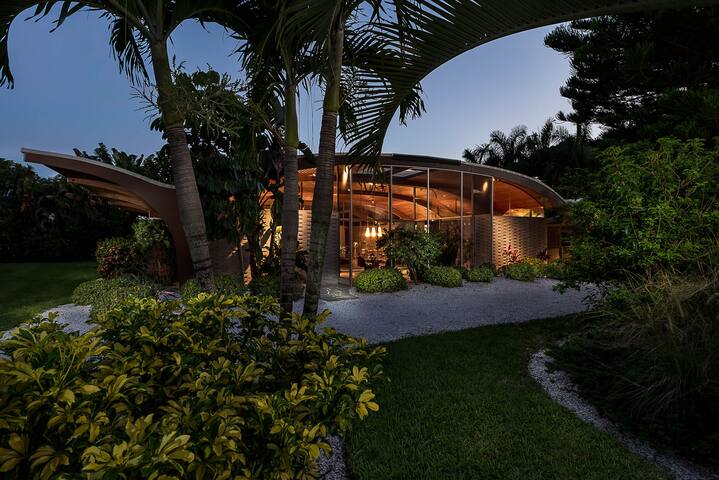 For families looking for a truly unique experience, this house is a true architectural icon. It was built in 1958 and has a truly impressive inside and out. There's a pool, beautiful furnishings, and a well landscaped yard. This rental makes for a one of a kind vacation.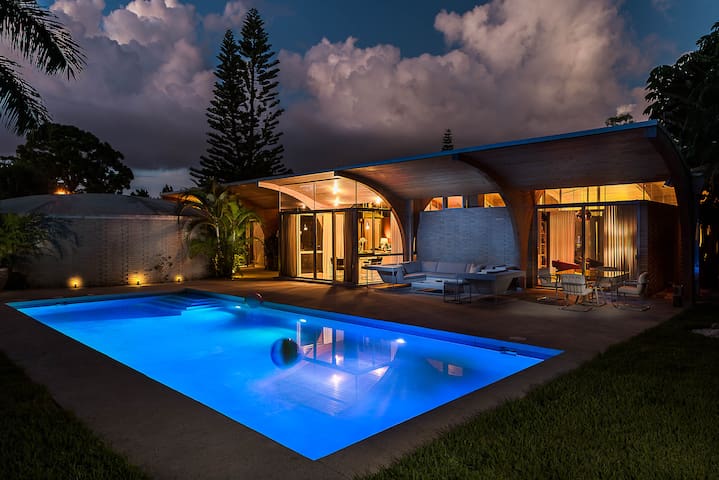 Lido Key
Lido Key is found between Longboat Key and Siesta Key. The island has three beaches - North Lido, Lido Beach, and South Lido and it's a nice spot for families. There are a number of vacation rentals in the area and some nice options for families are mentioned below.
Lido Beach Villa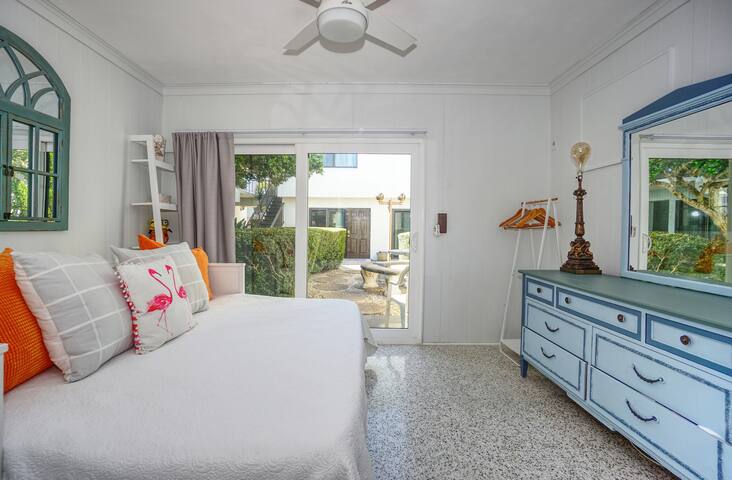 This charming villa has 2 bedrooms and can sleep up to 6 people. It has a cute outdoor space and is just 1 block from the Lido Beach. It's also less than a 10 minute walk from St. Armand's Circle. This makes a great retreat for families who want to enjoy everything that Lido Beach has to offer.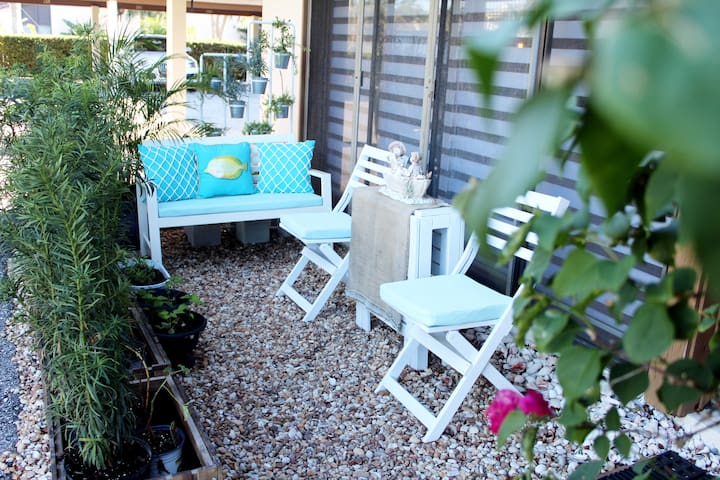 Lido Beach Condo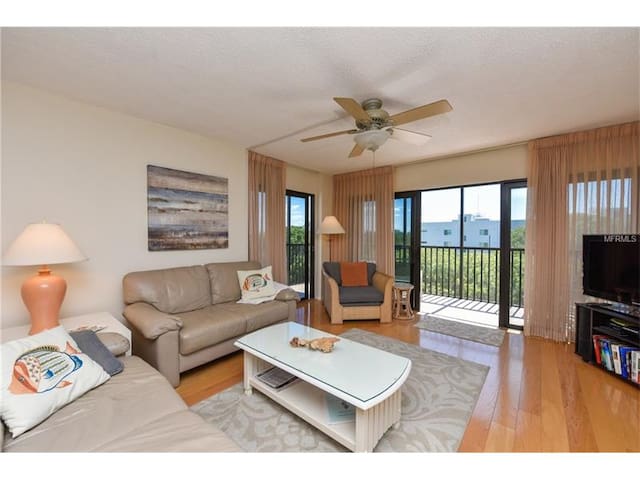 This modern 2 bedroom condo is a nice option for small families. It's well maintained, has a private balcony, and there's a full kitchen. The complex also has a pool and hot tub that the whole family can enjoy. The condo is a short walk from restaurants and offers private access to Lido Beach.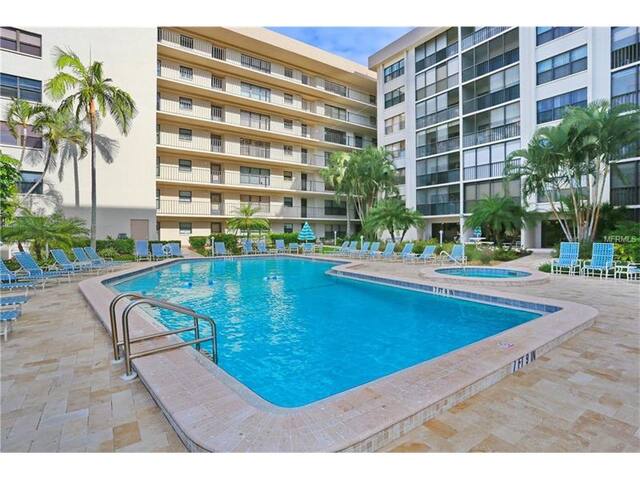 Manasota Key
Manasota Key is a favorite for nature enthusiasts and it's a nice option for families who enjoy being outdoors, picnicking, and beaches. The island has mangroves and sand dunes, as well as three main beaches - Manasota, Blind Pass, Englewood, and Stump Pass. There are also a number of pavilions, picnic tables, and grills, as well as a state park.
Manasota Key has a number of vacation rentals available for families, with some nice options described below.
Starfish Stays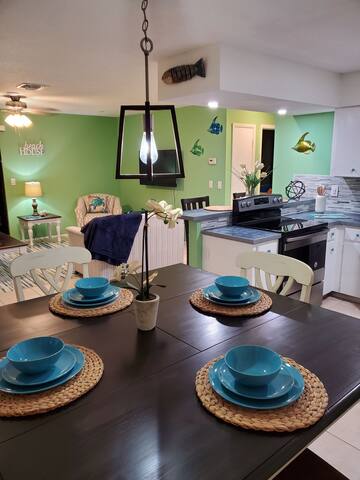 Starfish Stays is a modern 2 bedroom apartment that can sleep up to 6 people including a sofa bed. The condo is just a short walk from the beach and there's a nice deck where you can enjoy the Florida weather. The apartment is designed with relaxation in mind, so it's easy to forget your worries here and simply enjoy a beach vacation.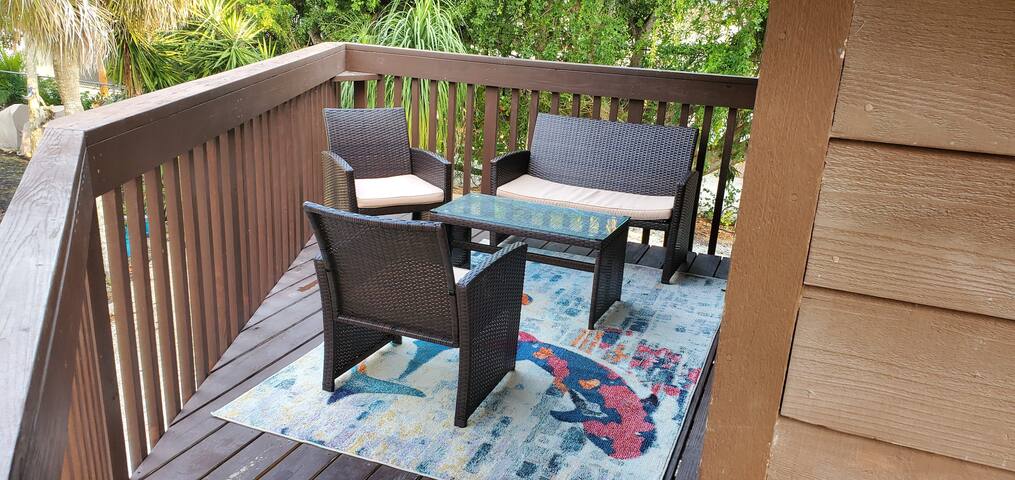 Beachfront Cottage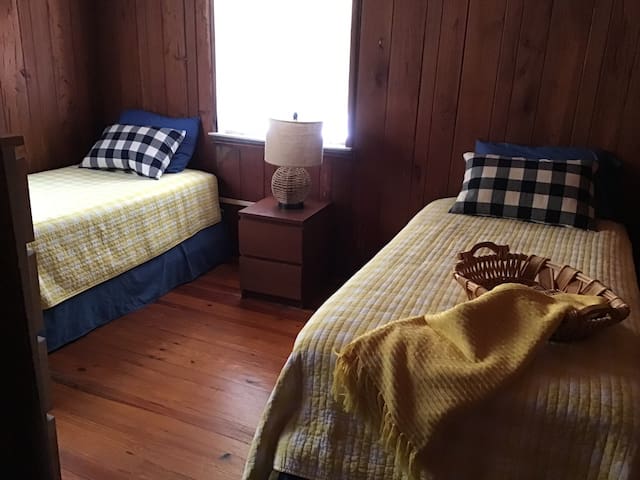 This rustic beachfront cottage sits right on the Gulf of Mexico. It's got a basic style and a premium location that's perfect for small families of up to 4 people. If you're looking for simple living in a scenic spot, then this is the place.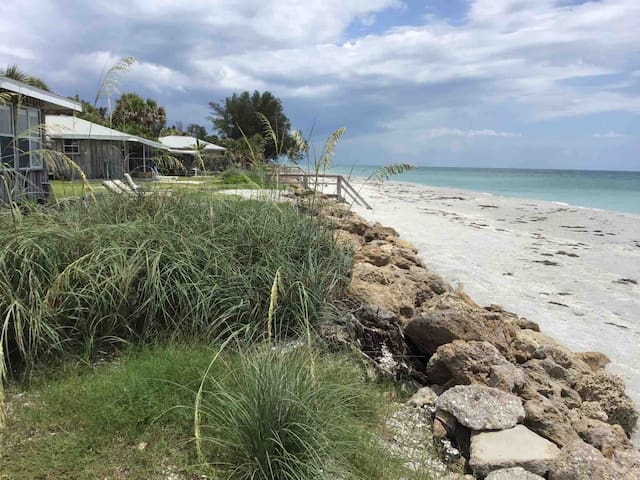 Siesta Key
Siesta Key is an 8 mile long island with some of the best beaches in the area. There's a lot of family friendly activities in the area as well as some great vacation rentals.
Siesta Key Village House
This beautiful house offers the perfect family retreat for groups of up to 5 people. It has unique architecture and a mid-century modern style that makes it different from other options in the area. The house is about a 10 minute walk from the beach (a trip made easier if you use one of the bikes). There's a pool and spa as well, which make this house the ultimate vacation option.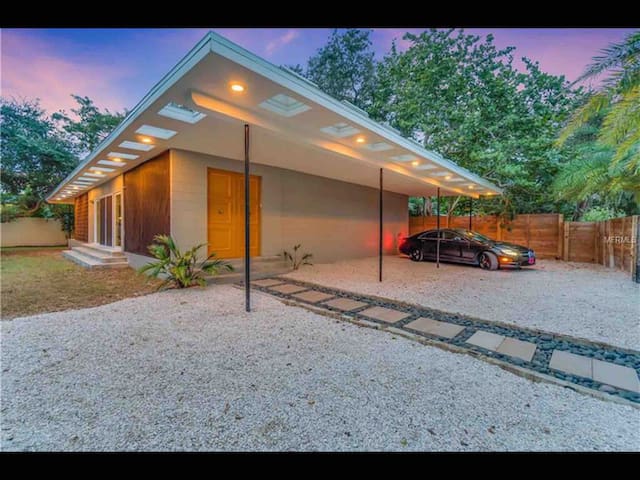 Bright and Beachy Condo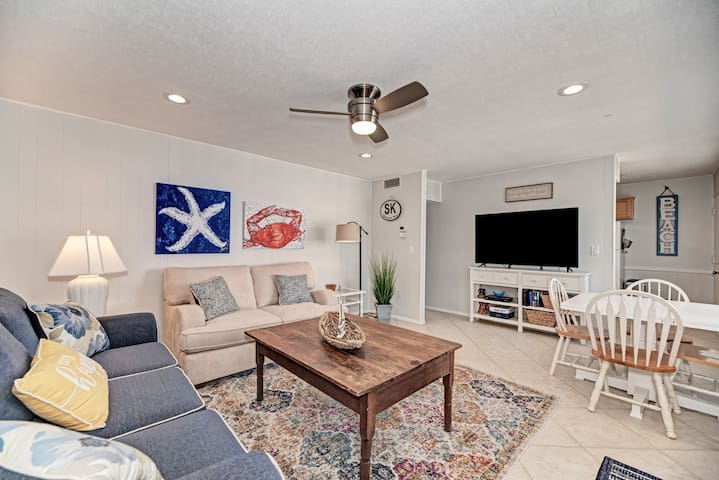 This bright and beachy condo really feels like a slice of paradise. There are 2 bedrooms and space to sleep up to 7 people including the sofa bed.There's private beach access and a community pool that the whole family can enjoy. There's a full kitchen as well, or you could hit up one of the many nearby restaurants.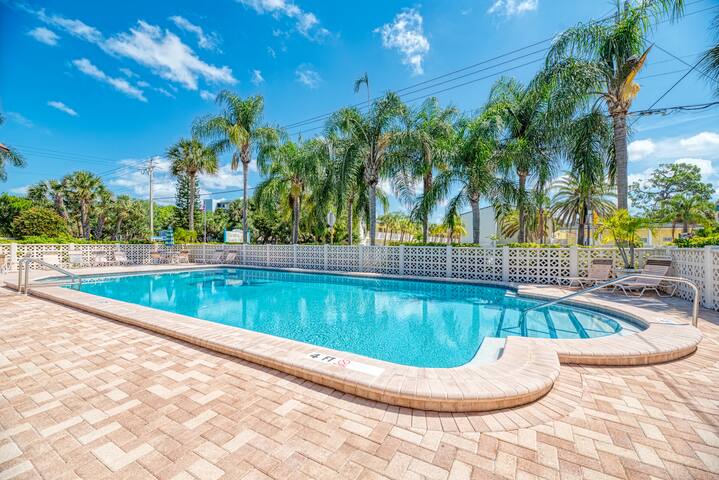 Casey Key
Casey Key is on the south end of Sarasota. There are picnic areas, food stands, lifeguards, and a nice park.
Secret Garden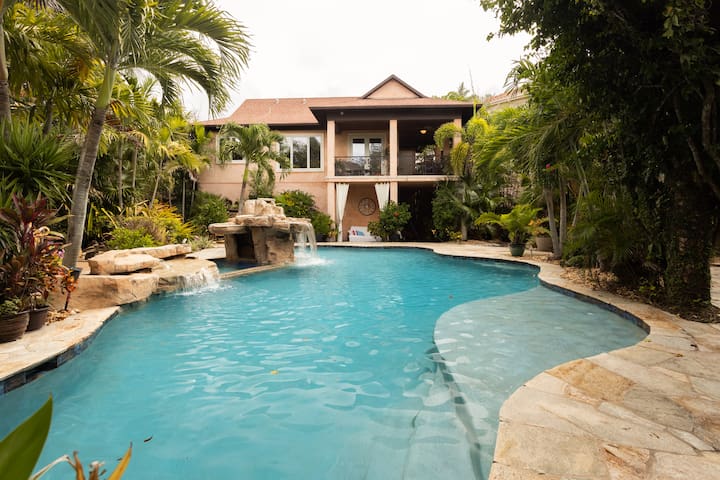 If you're looking for a true tropical paradise, then you've found it. This beach villa is truly one of a kind. From the freeform pool with waterfalls to the wraparound balcony, chef kitchen, and tropical landscaping, this house is a favorite in the Sarasota area. Families of up to 5 people will truly enjoy a vacation in paradise at this house.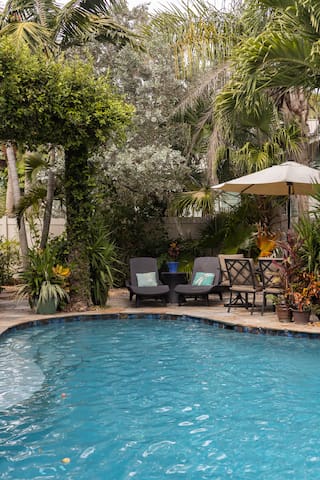 Happy Travels!