I was there for a day and this hostel is really very nice with amazing staff who is always smiling and happy to help. Fellow hostel mates were also quite friendly. I felt amazing being there. They have their activities in the evening in which you can always take part. - Anonymous
What sets them apart?
This charming hostel offers the perfect retreat where you can hang out with other guests in a clean and peaceful setting.
Hostel Personality
Who's staying here?
This hostel's atmosphere attracts travelers of all ages and styles. It's a quiet and comfortable place where it's easy to make friends and everyone feels welcome.
Insider Tip
Hang out in the common area. It's the perfect place to relax during your stay.
Cantagua Hostel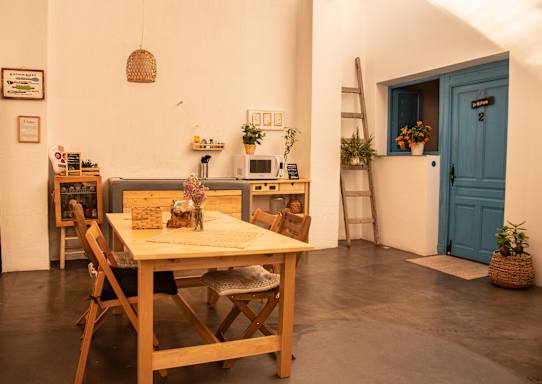 Cantagua Hostel offers guests a quiet and comfortable place to stay just a short hop from the main tourist attractions in Valencia. It's a very clean and welcoming hostel with a peaceful vibe and a friendly atmosphere. The neighborhood is quiet enough that you can enjoy a good night's sleep, but the city's main attractions still aren't far away.
The dorm rooms are surprisingly large with plenty of storage space for your belongings. They surrounds a comfortable common area where guests enjoy hanging out, but most guests are respectful of sleeping hours.
The Facilities
Dorms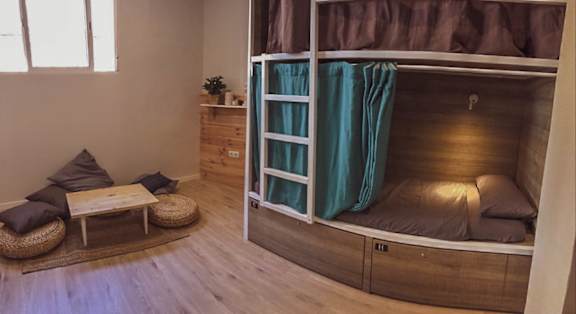 This hostel has four, eight, and ten bed dorms that open into the hostel's common area. They stay fairly quiet at night, so you can enjoy a good nights sleep, but if you're hoping to sleep late you may be disturbed by early risers.
The rooms are very clean and surprisingly large. There's plenty of storage space for your belongings and the beds are comfortable. Each bed has a privacy curtain, hook, and shelves for your belongings, which is a nice touch.
Bathrooms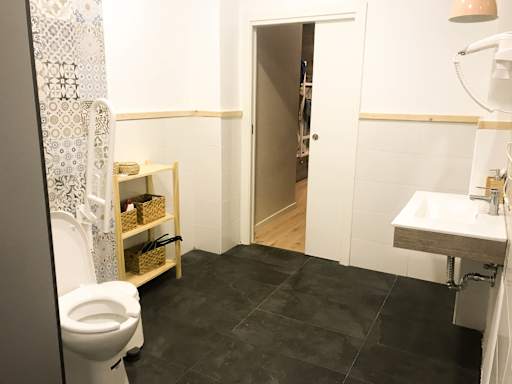 The bathrooms are clean, large and reliable with plenty of hot water and everything you might expect.
Common Areas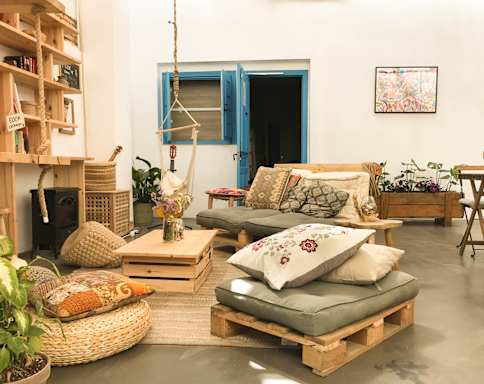 The common area is a pleasant place to hang out at this hostel. There's a laid back vibe, so it's easy to strike up a conversation with anyone hanging around. The furnishings are nice and comfortable, so there are often guests hanging out in the common area. It really gives the hostel a nice community vibe.
There's also a shared kitchen available to guests if you're hoping to cook your own meals.
The Location
Quatre Carreres
What's Nearby?
Cantagua Hostel is in a great part of Valencia that is popular for it's live music, quaint shops, and local food. It's the perfect place to experience an authentic side of the city. Check out a coffee bar or grab a meal at a local restaurant. The hostel is also just about a half hour walk from the Old City where you'll find many of Valencia's top attractions.
Nearby Transportation
If you're not up for walking, there are buses all around that travel throughout the city. The train station is accessible by bus as well.
Activities
Cantagua Hostel offers walking tours during the day and a variety of tapas tours and other activities at night. This isn't a party hostel, but there often events going on that make it easy to meet other guests.
Amenities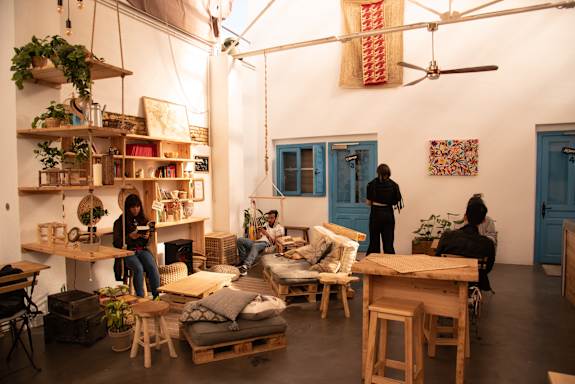 This hostel has great amenities for guests including luggage storage, Wi-Fi, and laundry facilities. There are bicycles available to rent and all kinds of travel information as well. A simple breakfast of toast, cereal, and juice is served every morning for a small price as well.
Staff
The staff here are great. They'll really go out of the their way to give you insights into the city, where to go, and what to see. Everyone feels welcome here, and the staff can be credited with keeping the atmosphere friendly and respectful.
Heads Up
The rooms open to the common area so if guests aren't respectful it can get a bit noisy at times. The hostel is also a bit removed from the main tourist areas, but it's still walkable.
Cantagua Hostel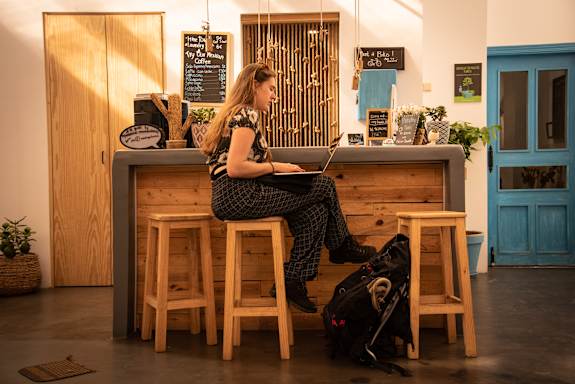 Do you have a favorite hostel that you would like to review? Let us know!