My stay at the hostel was great,especially considering the price and overall value. The hostel has a good location, but also it was quiet and peaceful during the night. The staff was helpful as well. - Madie
What sets them apart?
This hostel offers a unique mix of a party atmosphere with quiet nights.
Hostel Personality
Who's staying here?
There's an eclectic mix of people here with everyone ranging from families with kids to backpackers finding their space in this hostel.
Insider Tip
Check out the bar if you want to meet people.
Red Nest Hostel Valencia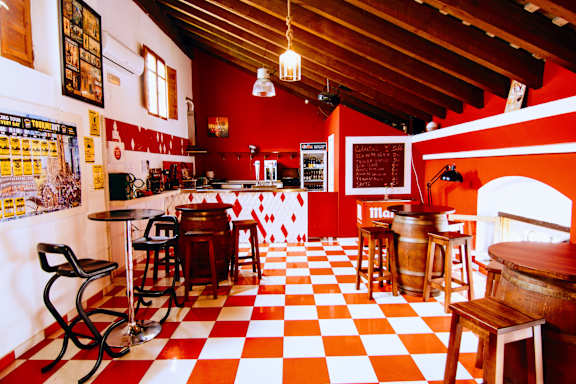 This hostel offers a unique blend of a party atmosphere with a quiet place to sleep at night. There are a wide range of people staying here so don't be surprised to find kids running around, backpackers partying, and an older demographic taking advantage of the cheap rooms.
The hostel has a great location that appeals to everyone. There are regular activities for guests and a bar where you can enjoy a cold drink.
The Facilities
Dorms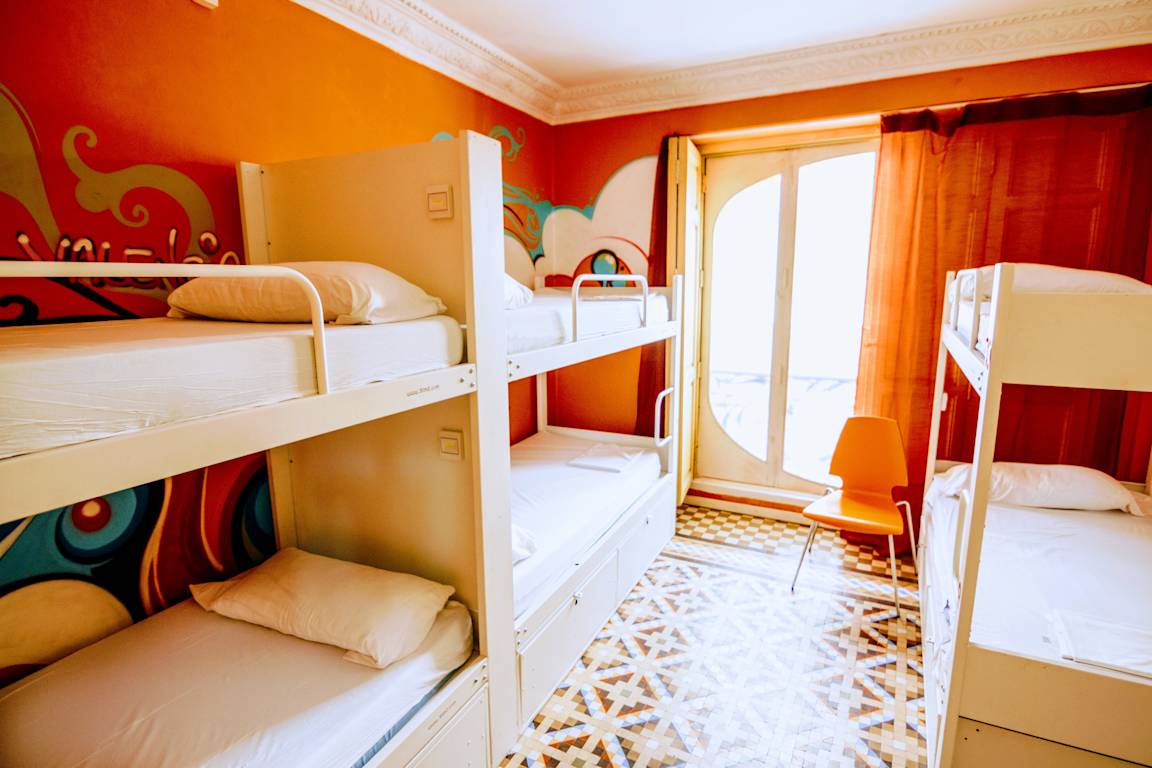 This hostel offers rooms that sleep 4, 6, 8, 10, and 12 people. There are rooms that sleep females only, and co-ed rooms are also available. Guests are given security lockers and there's air conditioning in every room.
Some guests feel the rooms are a bit small and lack the privacy you might find at other hostels, but they're quiet at night and allow for a good night's sleep.
Private Rooms
If you want a bit more privacy, you can choose a double or twin private room. These rooms use shared bathrooms and are simple but comfortable.
Bathrooms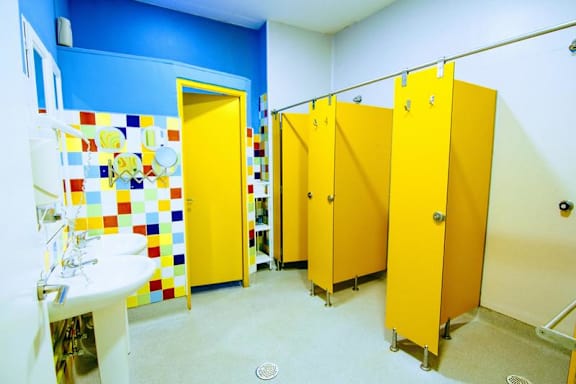 Most rooms use shared bathrooms at this hostel. They're generally reliable and in decent condition with minimal wait time.
Bar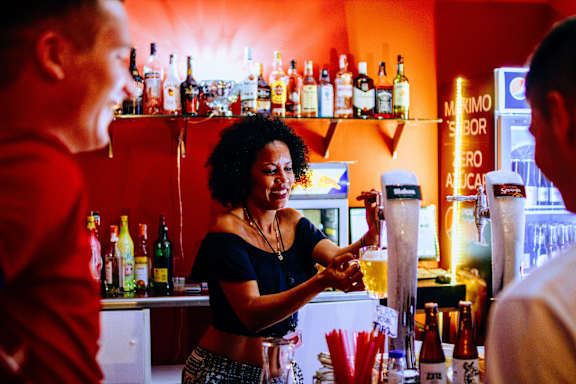 Grab a drink at the bar before heading out on the town. They're reasonably priced and this is a fun place to begin your night's activities.
Common Areas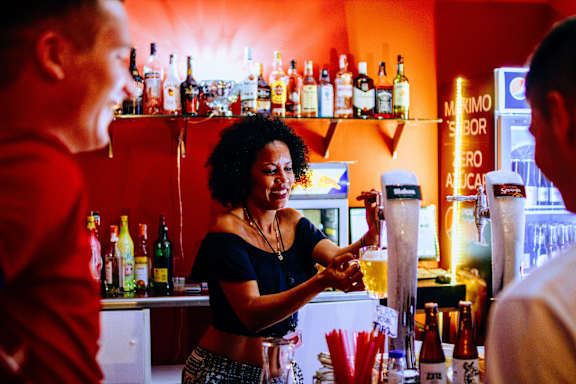 The indoor lounge area is the perfect place to sit back with a good book or catch up with friends and family back home. Hang out and plan the next days activities or unwind for the adventures of the morning.
Outdoor Space
The hostel has an outdoor terrace where you can enjoy a barbecue or soak up some sun. It's a great place to hang out with other guests. It's most popular during the peak summer months when the hostel hosts activities for guests.
The Location
Ciutat Vella
What's Nearby?
This hostel's central location appeals to all types of travelers. It's less than a ten minute walk from Valencia Cathedral and is in an area filled with bars and great restaurants. You can reach the popular Ruzafa district in just a 20 minute walk.
Nearby Transportation
It's not hard to reach the hostel once you arrive in Valencia. If you're arriving by train, the train station is less than a 15 minute walk away. If you're flying in, the trip from the airport takes about 40 minutes. You can take metro lines 3, 5, or 9 to Colon and then walk five minutes to the hostel. From the bus station you can take the number 28 bus to Pau-Bonaire. The trip takes about 20 minutes.
Activities
Red Nest Hostel offers a variety of activities for guests including walking tours, pub crawls, and the occasional group dinner on the terrace. Make sure you ask when you arrive about the activities they have available, because the information isn't always shared with guests.
Amenities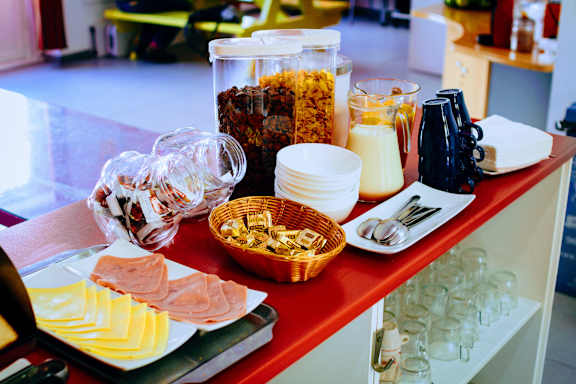 This hostel has all of the standard amenities including luggage storage, Wi-Fi, and travel information. There's a shared kitchen that guests can use and all kinds of games guests can play. Try out the pool table or grab a book at the book exchange.
Staff
The staff here speak several languages and are available to answer any questions you may have. They're friendly, helpful, and knowledgeable so don't hesitate to ask for recommendations.
Heads Up
Some guests feel the atmosphere isn't as social and fun as it could be.
Red Nest Hostel Valencia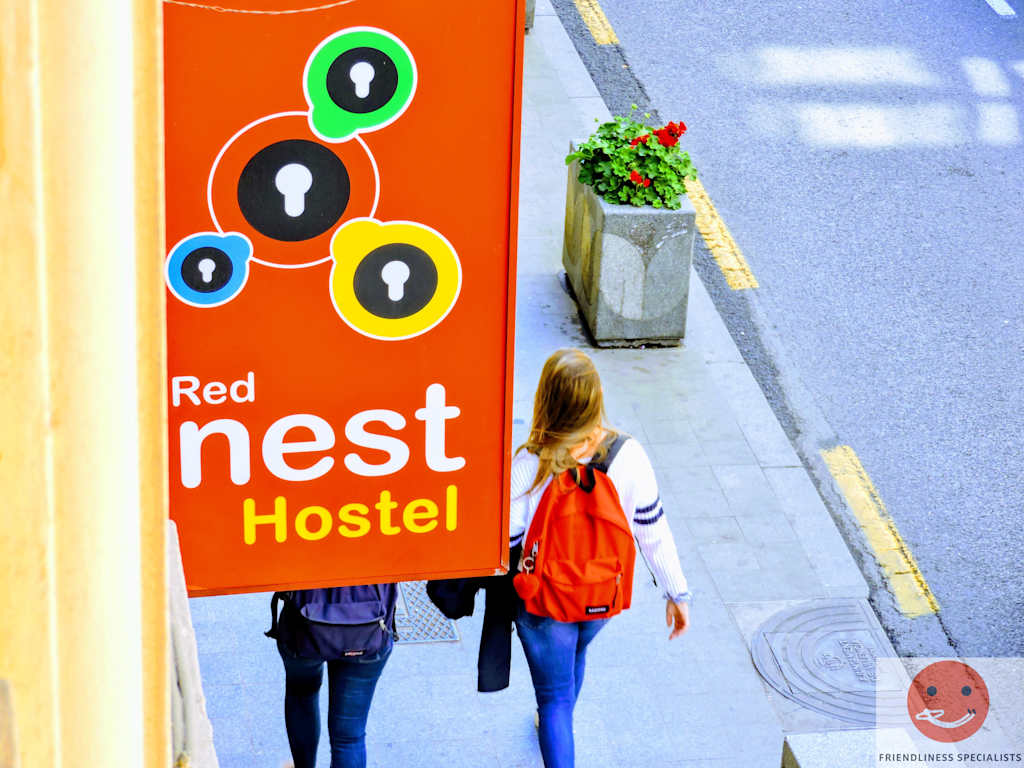 Do you have a favorite hostel that you would like to review? Let us know!