Perfect location, the everyday activities provided by the hostel are interesting and fun, rooms and all facilities are incredibly clean and the staff was super friendly and helpful, will definitely come back! - Anonymous
What sets them apart?
This hostel's activities (pub crawls, group dinners, walking tours, etc) as well as the convenient location and great price make it a fun option for visitors.
Hostel Personality
Who's staying here?
This hostel attracts a wide crowd with everyone from backpackers and solo travelers to school groups using the hostel.
Insider Tip
Bring some flip flops and shower shoes.
Purple Nest Hostel Valencia
Purple Nest Hostel in Valencia is a fun place to stay with a lot going on. The bar tours are the place to be if you want to meet other guests. There are regular happy hours at the hostel's bar as well, and group dinners are the perfect time to hang out and get to know everyone.
The hostel is reasonably priced and in a good location, so whether you're traveling alone or with a group of friends, this is a great place to stay.
The Facilities
Dorms
This hostel has a wide range of dorms to choose from. They sleep four, six, eight, or ten people. Some are co-ed while others are female only and some rooms have private bathrooms while others use shared bathrooms. Air conditioning is available in all of the rooms and guests are given security lockers to keep their belongings safe.
Private Rooms
In addition to the dorm rooms, there are family style rooms as well as double private rooms to choose from. Rooms are available with private bathrooms as well as shared bathrooms. The rooms are colorfully decorated with fun furnishings and a nice style. Many rooms have doors that open to the outside to let in some natural light.
Bathrooms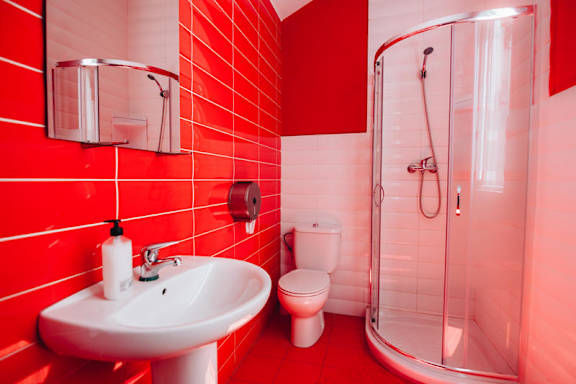 Rooms are available with private, en-suite bathrooms as well as those that share bathrooms. The bathrooms are cleaned regularly and are generally reliable and in decent condition.
Bar
The on-site bar is the place to be to meet other guests or grab a cold drink. The staff organize regular bar crawls, which usually keep off here with happy hour before heading out into the city.
Common Areas
The common room is the place to curl up with a good book or a computer. You can use the Wi-Fi to reach out to friends or family back home or plan your next days activities. This is also where breakfast is served every morning (for a small price).
Outdoor Space
Many guests love the hostel's terrace. You can hang out in the sun with Sangria while you catch up with other guests. It's the perfect place to take advantage of the city's beautiful weather.
The Location
Ciutat Vella
What's Nearby?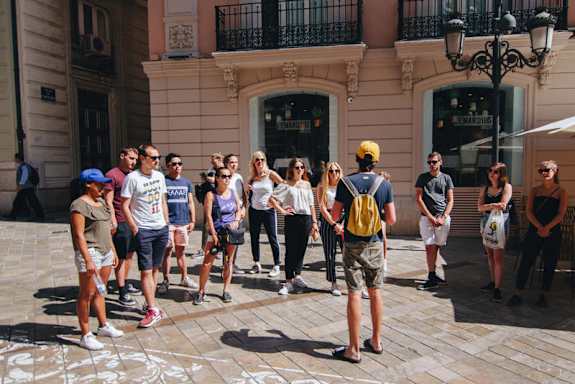 This hostel's location in the Old City is central to everything you might want to see and do. It's less than a ten minute walk from the Natural History Museum and about a five minute walk to the Plaza de la Reina. In that area you'll find many great shops and restaurants.
Nearby Transportation
Purple Nest Hostel is accessible to most parts of Valencia. It's just five minutes from the Alameda metro station, which gives you access to metro lines 3 and 5.
Activities
This hostel has a wide range of activities for guests. There's a bar tour in the evening that starts with a happy hour at the hostel's bar and then heads to four separate bars around town. There are day time walking tours and group dinners available as well. Sangria classes and game nights all keep this hostel lively and fun.
Amenities
In addition to all of the standard amenities like Wi-Fi, luggage storage, and air conditioning, this hostel also has board games, PlayStation, and foosball tables. There's a book exchange if you need something new to read and travel information if you're planning your day's activities.
Staff
The staff here are professional and responsive. Let them know if you need anything or have any questions. The staff that does the bar crawl and group dinners are particularly nice and friendly.
Heads Up
It's not uncommon for large school groups to stay here, which some guests feel impacts the atmosphere. Other guests feel the facilities could be a bit cleaner.
Purple Nest Hostel Valencia
Do you have a favorite hostel that you would like to review? Let us know!