The location was marvelous. Our room was very clean. The terrace is nice. It has an elevator and a dining room for all the guests. - Anonymous
What sets them apart?
This hostel offers a good value for the money, a simple free breakfast, and a nice location.
Who's staying here?
This hostel is all about affordability, so most of the guests are looking for a cheap and central place to stay.
Insider Tip
Ask about the walking tours and other activities, because the staff doesn't always make them known.
Center Valencia Youth Hostel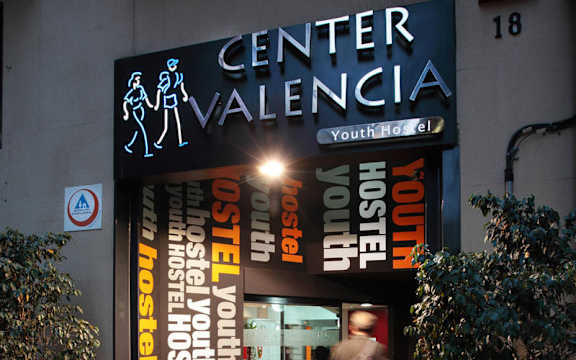 Center Valencia Youth Hostel is all about affordability. The hostel offers a good value for the money in a central location. They serve a small and simple free breakfast every morning, and there are activities they organize, most during the peak summer months.
The rooms are simple and small, but they're kept at a comfortable temperature so you can enjoy a good night's sleep. The staff speak several languages and the terrace makes a nice place to relax.
The Facilities
Dorms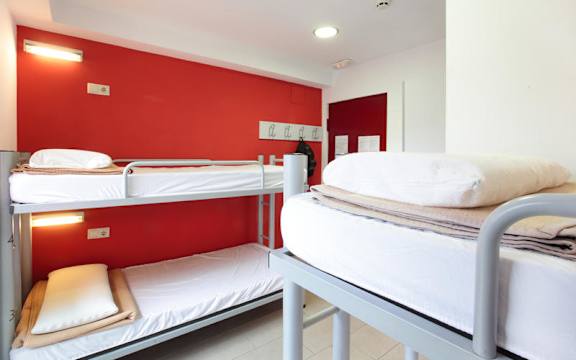 Dorms are available that sleep anywhere from four to twelve people and are priced according to size. The rooms are simple with basic furnishings and security lockers. They are kept at a comfortable temperature, but are a bit small in size.
Private Rooms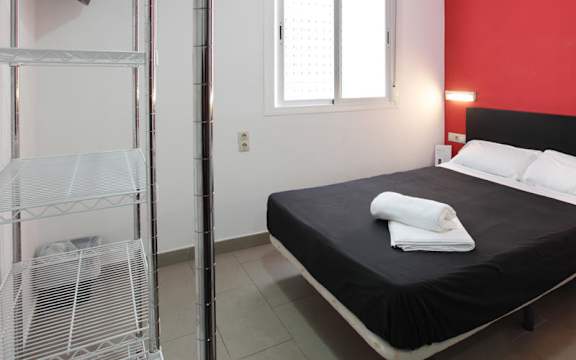 Double rooms with private bathrooms are available for guests who want a bit of space to themselves. The rooms are basic and affordable, and it's a nice option if you want the price of a hostel but still want a bit of space to yourself.
Bathrooms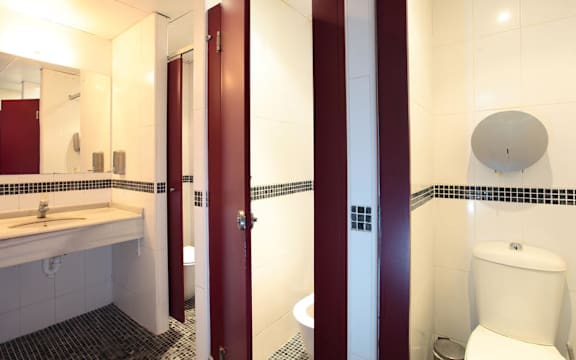 Each room has it's own bathroom, which is a nice convenience. The bathrooms for the larger rooms can get a bit crowded, particularly during peak times. Some guests also feel that the bathrooms are a bit small and cramped.
Common Areas
There are several nice common areas at this hostel including a cafe that sells light snacks throughout the day. During the summer months, the rooftop terrace is the place to be. It's not uncommon for the staff to host a barbecue.
Inside there are several common areas where you can hang out with other guests. There's a television and comfortable seating as well. The shared kitchen is convenient, but like any shared space, it's cleanliness really depends on the people who are using it at any given time.
The Location
Ciutat Vella
What's Nearby?
This hostel's location is great. It's less than a five minute walk from many popular sights in the city including The Plaza de la Virgen, the Valencia Cathedral, and El Miguelete Tower. The surrounding area is pedestrian only, so it's a great place to walk and explore with plenty of great shops and restaurants nearby. The central market is also less than five minutes away on foot.
Nearby Transportation
The Valencia Airport is about a 15 minute drive away.
Activities
This hostel is a bit more active during the popular summer months. They occasionally host barbecues on their terrace and walking tours are available during the day. There are also evening pub crawls, but make sure you inquire when you arrive as the staff doesn't always tell guests about the day's activities.
Amenities
This hostel has some great amenities for guests including the standard Wi-fi, luggage storage, travel information, and vending machines. There's a small free breakfast served every morning and laundry facilities are available. Also make sure you rent a bike to explore the city.
Staff
The staff here speak a number of different languages and can answer any questions you may have. Most are friendly and helpful and knowledgeable of the city.
Heads Up
Some guests feel the hostel could be a bit cleaner and the atmosphere could be a bit better.
Center Valencia Youth Hostel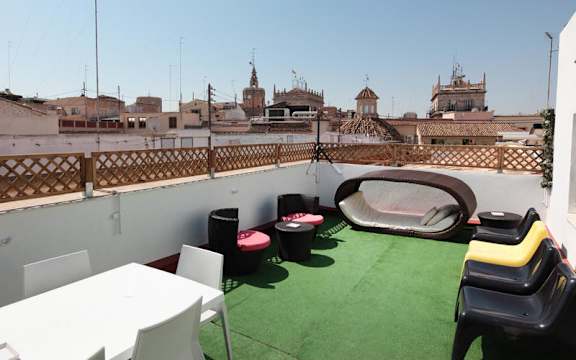 Do you have a favorite hostel that you would like to review? Let us know!