Should you visit Denmark or Italy?
Denmark and Italy are both beautiful European countries to visit. Although each country attracts a fair share of tourists, Italy is the larger and more popular of the two countries to visit.
Denmark is a small country, and most visitors spend the majority of their time in Copenhagen. The city is very cosmopolitan and international, and there is no shortage of things for visitors to see and do. Copenhagen has a great atmosphere that makes it a wonderful place to explore. The city also has an interesting history and many great restaurants. If you're a night owl, there's a lively nightlife scene as well.
Because Denmark is so small, many people choose to include it in a longer Scandinavian or European trip.
Italy is one of the most popular travel destinations in the world, and it won't disappoint. Visitors head to Italy for its rich history, fascinating culture, and world famous cuisine. The country has a wide diversity of places to visit so whether you're looking for beautiful cities, dramatic coastlines, or natural beauty, you'll likely enjoy your time in Italy.
Italy is also a relatively efficient country to visit. Most of the major travel destinations aren't far apart and trains are reliable and reasonably affordable. It's possible to pack a lot into a short time in Italy, or you could move slower and explore the area in more depth. There is no shortage of activities that you can enjoy throughout the country.
When is the best time to visit Denmark and Italy?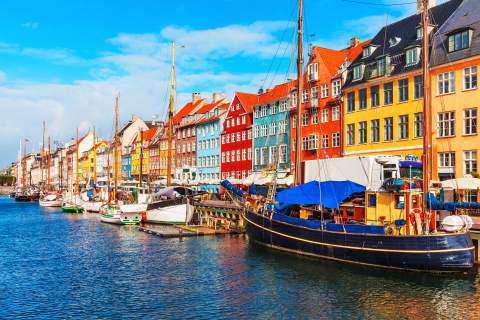 Like most Scandinavian countries, Denmark is best visited during the summer months. June through August is the peak time to visit. This is also when the weather is warm and the tourist facilities are open and reliable. As the cooler weather approaches, some places shorten their hours or shut down for the season.
Many Danes head to the countryside in July, which is a holiday month. This is when you can expect the greatest crowds, but you still won't experience the intense crowds that you might find in other countries.
Italy is a popular tourist destination year around, but the crowds are definitely at their peak during the summer months. This is also when prices are their highest and temperatures can be quite hot, particularly in the south. Spring and fall are a wonderful time to visit Italy because crowds are less and prices are a bit more reasonable. Winter is the low season when temperatures are cool, crowds are low, and some places close for the season, particularly along the coast.
Why is Denmark more expensive than Italy?
Denmark is known for its high cost of living and its high quality of life, which can translate into high prices for tourists. Denmark also uses it's own currency, the Danish krone, and the exchange rate can impact how far your money goes. You should be prepared to spend a lot of money in Denmark, even if you're a budget traveler. In general, hotels and hostels are quite expensive, as is food and transportation.
Italy is a popular country to visit, and it's prices aren't cheap, but they are not nearly as expensive as those in Denmark. It's possible to find budget accommodation in most places in Italy. There are also cheaper places to eat if you get away from the most touristy areas.
What are the most expensive and cheapest cities and regions in Denmark and Italy?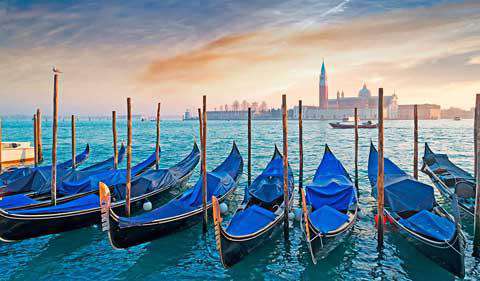 Denmark is an expensive country to visit throughout, but Copenhagen is the most popular, and most expensive place to spend time. Because of Denmark's small size, most visitors spend the majority of their time in Copenhagen, and everything from food to accommodation is expensive. If you want to get the best prices, it's best to make reservations well in advance. If you need train or ferry tickets, book those early as well.
Italy is a touristy country, and the prices are the highest in the most popular cities and destinations. Cities like Rome, Florence, and Venice can be a bit expensive, but there is a wide range of accommodation and restaurant options to choose from. If you're traveling on a budget, there are often cheap places around. Coastal Italy can also be expensive because it is popular and seasonal. During the peak months many places fill up early and prices tend to be higher.
How you can save money when visiting Denmark and Italy?
Because Denmark is so expensive, it is a great place to cook for yourself. Restaurants can be expensive so find a local grocery store and plan to prepare your own meals.
Try to get off the beaten path a bit to find local restaurants and venues. This is where you'll find the highest quality food for the most affordable prices. You'll also likely have a unique experience that you may not find in a more touristy neighborhood.
Southern Italy is generally cheaper than Northern Italy. It also has a completely different character and vibe, so if you're looking to experience something a bit different, head to Southern Italy instead of the more popular northern cities.
Travel during the off season if you want the best prices. These slow times can be a fun time to experience the country without the tourist crowds.