Should you visit the USA or Italy?
Italy and the United States are very different countries. If you're from the United States and trying to decide if you should travel internationally to Italy, there are several things to consider. Surprisingly, once you arrive, it's actually more affordable to travel through Italy. Hotels, restaurants, and transportation costs in particular are very expensive in the United States. Italy offers a unique and truly fascinating culture for a fraction of the cost. Traveling within Italy is surprisingly easy because transportation is quite good. Most popular tourist destinations are connected with a very reliable train and bus network. For truly budget travelers, Italy offers an impressive network of hostels that allows backpackers and budget travelers to sleep for the night for a very reasonable price.
When is the best time to visit the USA and Italy?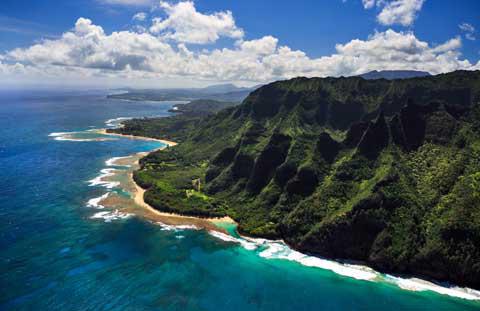 The United States is a vast country that covers a wide variety of landscapes and climates. Regardless of when you visit, there is likely to be somewhere with comfortable temperatures and nice weather. The southern United States and parts of California are lovely places to visit during the colder winter months. The holiday season is a great time to head to a city, because most places decorate with lights and trees.
The summer months can become very hot and humid in the southeast, but the northern states are often more pleasant, even during the hottest months. Maine is a nice place to visit during the hottest months of July and August. In general, national parks are most crowded during the summer months when American schools are on vacation.
In Italy, the hot summer months are best avoided because this is when tourist crowds are at their peak and temperatures are high. The late spring and early fall are nice times to visit because prices are reasonable and crowds are less. Larger cities are nice destinations during the winter months, but in smaller towns and coastal areas you'll likely find that many restaurants and hotels have closed for the season.
Why is the USA more expensive than Italy?
In general, the US is an expensive place to visit. The high cost of living and the country's large size make it an expensive place to explore. There is no real comprehensive train system, so flying is often the most reasonable way to travel across the country. Amtrak is the most well known train system, but it is limited in where it goes and prices are quite high and often comparable or even cheaper than air fare. If you want to explore the country's impressive national park network, a rental car is a must.
Hotels in the United States are also quite expensive. There are very few hostels throughout the US, particularly when compared to European countries, so accommodation prices can be more than you might expect. If you're driving, there is an extensive network of budget hotels along the interstates so prices between cities can be reasonable. Within national parks there are many great camping options. If you're on a tight budget this is a great way to explore the country's natural beauty.
What are the most expensive and cheapest cities and regions in the USA and Italy?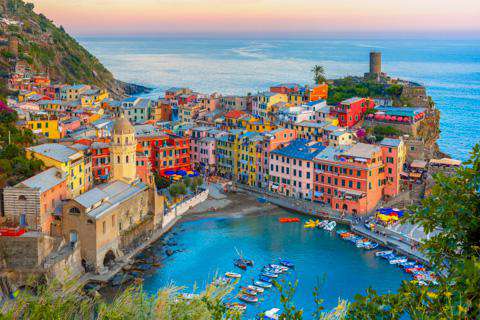 Italy's most expensive destinations are usually the larger cities like Rome and the most popular tourist destinations such as Florence of Venice. In particular, Venice can be surprisingly expensive for independent travelers because there are very few hostels and budget hotels in the city. Coastal Italy can also be quite expensive, particularly during the peak summer months.
In the United States, the larger cities are some of the most expensive places to visit. New York City and San Francisco are notoriously expensive. The hotel rooms are usually both expensive and small. Still, most cities have some great affordable restaurants, particularly if you get outside of the most touristy neighborhoods. There is also plenty of free entertainment in larger cities, which can help you keep costs down.
How you can save money when visiting the USA and Italy?
Choose only a few places to visit in a smaller region of the country if you want to keep transportation prices down. Particularly in the US, which is quite large, pick one region and stick to it.
Look for local resources that suggest free activities. There are often online guides or newspapers that list ongoing activities around town.
Consider camping. If you're visiting national parks in the United States, throw a tent in the back of your car and head for a campground. This is a fun way to experience the outdoors. Also look into any national park passes that may be available.