Should you visit Italy or Spain?
Both Italy and Spain are popular travel destinations in Western Europe and because of their popularity, each country can be expensive to visit. In general, Spain is a bit more affordable than Italy, but deals can be found in both countries.
Both Italy and Spain have a lot to offer visitors. Each country has its own culture and history, which can be explored through the many sights, attractions, and destinations. Many visitors are drawn to the Roman history of Italy, but throughout Spain you can see Arabic influences, which make it an interesting and unique country to visit in Europe. Spain is also known for it's vibrant nightlife and lively festivals that attract crowds, while Italy has world renowned museums and archaeological sites. Spain also has a very diverse landscape that lets you experience several different climates all in one country.
When is the best time to visit Italy and Spain?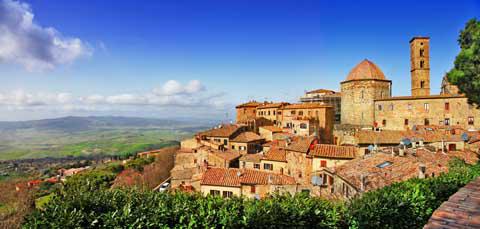 Both Italy and Spain are beautiful places to visit during the shoulder seasons of spring and fall. Crowds are a bit less overwhelming during these times and the weather can be quite pleasant. The peak summer months get crowded with tours and cruise ship passengers and prices usually climb during this time. Both countries can also be very hot during the summer months, particularly in certain parts of Spain.
Weather in Spain can vary dramatically depending on where you are geographically. If you're planning to visit the country during the winter months, the best areas to visit are the Costa del Sol and Almeri. In Northern Spain, many hotels and restaurants close during the cold winter months.
Why is Italy more expensive than Spain?
Although the prices aren't dramatically different, the tourist dollar can stretch a bit further in Spain than in Italy. In particular, accommodation and food it is a bit cheaper in Spain. There is no shortage of budget accommodation, particularly hostels, throughout Spain, and affordable restaurants are plentiful as well. Even in Spain's most expensive cities, it's not hard to find a cheap place to stay or an affordable place to eat. In general, Spain's economy has kept prices a bit lower for visitors, so good deals are not hard to find. Because Italy remains one of the most popular countries to visit in not only Europe, but also the world, competition can drive prices up a bit more.
What are the most expensive and cheapest cities and regions in Italy and Spain?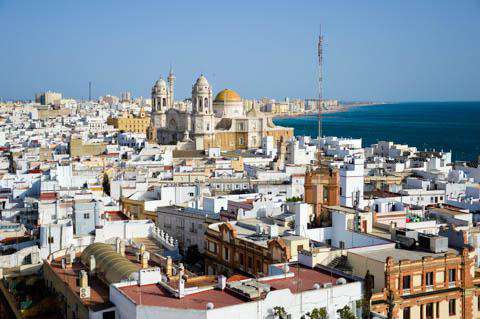 In Italy, the most popular cities and travel destinations tend to be the most expensive areas to. In particular, Venice is an expensive city for both food and accommodation. There are very few hostels in the city, so even if you're backpacking, you should be prepared to pay a bit more for accommodation. Coastal Italy can also be quite expensive, particularly during the summer months when cruise ships are most common.
In Spain, coastal cities and towns can actually be a bit more expensive to visit than the larger cities. The high demand for accommodation drive prices up, particularly during the peak times when most visitors visit.
How you can save money when visiting Italy and Spain?
Prices in both Spain and Italy are effected by the seasons. Travel during the fall and spring months if you want to save a little money. Prices inevitably climb during the peak summer months.
Travel slowly if you want to save some money and really soak up the countries. In both Spain and Italy, transportation between cities can be a bit expensive so if you Choose fewer places to visit and spend more time in those places you will save a good amount of money.
Stay flexible. If things aren't going like you'd planned, be willing to change your plans up a bit to save a little money.
Just wander. Take a day or two to just explore a city on foot. Soak up the atmosphere without rushing around and trying to see all of the sights and activities.
Look into all of your transportation options before you book tickets. In general, buses are cheaper than trains.
Stay in local accommodation instead of major chain hotels. Local hotels and hostels tend to be cheaper and have a bit more character.