Should you visit Italy or France?
Both Italy and France are popular travel destinations in Western Europe. They're both relatively expensive, particularly for budget travelers who want to keep costs to a minimum. Both countries also have their own unique culture and cuisine, and each country has a lot to offer visitors. If you're short on time and want to soak up as much of the country as possible, then Italy may be the better option. It's relatively easy and affordable to travel around Italy. There is a lot to seen and the transportation system is good. France is a larger country with a lot of interesting places to visit. If you don't have time to explore the whole country, then many visitors spend a lot of time in Paris and the surrounding areas.
In general, Italy is slightly more affordable than France, but the difference is not too significant. Accommodation is slightly more expensive in France, particularly in the larger cities such as Paris. Transportation is also a bit more expensive depending how far you're going and how much you're hoping to explore the countryside.
When is the best time to visit Italy and France?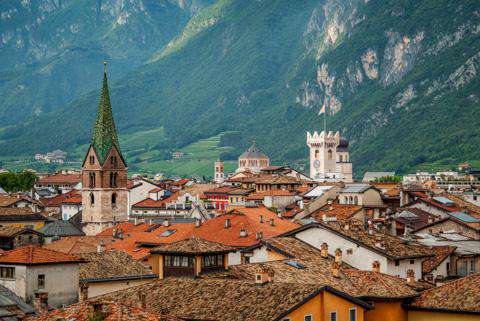 Both Italy and France are beautiful places to visit year around. The peak travel season is during the summer months. Temperatures can be hot and the crowds intense during these months. If your schedule is more flexible, the spring and fall seasons are a great time to visit either country. The temperatures are cooler and the overwhelming crowds start to go away. Keep in mind that the peak tourist season in southern Italy can last a little longer due to the warmer southern climate.
The winter months are colder, but it is possible to get off season deals. In larger cities the hotels stay expensive year around because they accommodate business travelers, but smaller towns often have discounted rates. Plane tickets are also more affordable during the winter months. The holiday season is a nice time to visit France, although prices can be high during this time. The Christmas decorations are nice and the country has a nice atmosphere.
Why is France more expensive than Italy?
Although the prices aren't dramatically different, France is slightly more expensive than Italy, particularly in cities like Paris or along the coast. France's accommodation is typically more expensive, even for the most basic hostels and hotels. Restaurants are also more expensive in France and because of its large size, transportation prices can be higher as well.
If you're plan ahead, it is possible to find deals in France. Eat lunch at a restaurant that offers a mid day discount. Find accommodation that is centrally located so you spend less time and money of transit. Or you could spend more time in the countryside where prices are usually a bit less.
What are the most expensive and cheapest cities and regions in Italy and France?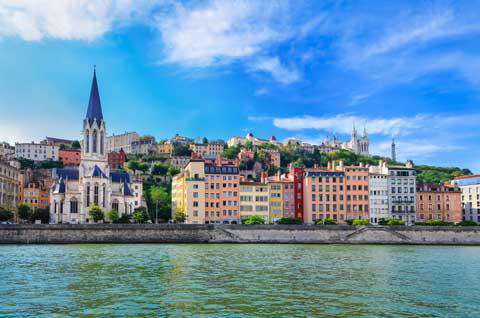 In both France and Italy, the most touristy places are also the most expensive. Cities like Florence and Venice are among the most popular places to visit in Italy and prices reflect this. In particular, there is a shortage of hostels and budget accommodation in Venice, so even backpackers may find themselves spending more than they expected.
In France, Paris can be a bit more expensive than more rural areas or other smaller cities. Towns along the coast can also be quite expensive, particularly during the peak summer months when prices climb and budget accommodation fills up quickly.
How you can save money when visiting Italy and France?
The peak summer months are the most expensive time to visit both Italy and France. If you're visiting during this season make sure you make reservations well in advance to ensure there is availability at the places you wish to stay. Budget options can fill up early.
Be willing to change your plans if the places you're visiting aren't what you expected.
Spend some time just exploring the neighborhoods of the city you're in. Each neighborhood has it's on character and atmosphere and this can be a great way to understand the area without spending a fortune.
In general, buses are more affordable than trains so find out all of the transportation options before you reserve tickets.
Find local businesses. Spending your money on local business ventures is both rewarding and beneficial to the local economy.