Liberia On a Budget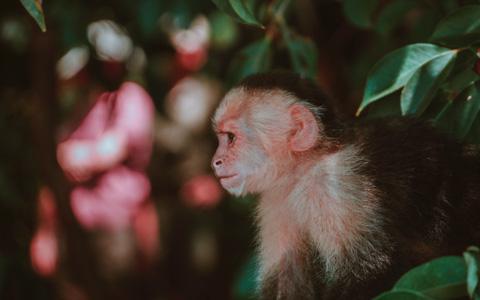 Liberia is a town in northwestern Costa Rica. It is the capital of the Guanacaste province, which is about 140 miles away from Costa Rica's capital, San Jose. The town has a population of about 56,000 and is one of the tourism centers of the country.
Sights
Calle Real Street in Liberia is a historical sight as is it laden with houses that are protected by the local government. The protected houses will have plaques on them that read "Casa Historica, Calle Real". These houses are full of history, some are even centuries old. Owners of these houses are prohibited from changing the houses in any way without the government's approval. They are truly fascinating to see, and sometimes the owners will even be so kind as to let you view the inside.
Just north of Liberia is Parque Nacional Rincon de la Vieja. This is a beautiful national park with a volcano as the main focus. Here you will find, natural hot springs, many different species of wildlife, and beautiful views of the tropical vegetation that makes up the park.
Visit the Llanos del Cortez waterfall, just 20 minutes from Liberia. It is a beautiful cascading waterfall and you can swim in the pool at the bottom. This is a free sight to see, but it is respectful to make a donation upon your departure.
Neighborhoods
Liberia is the capital of the Guanacaste province. This area is rich in tourism and is full of Costa Rican culture and natural heritage. Santa Cruz is another large city in this region and has many attractions as well. This city is on the northern coast on the Pacific side and has a population of about 60,000. In the Rincon de la Viejo National Park, which is just northeast of Liberia, there is a wonderful resort called the Borinquen Mountain Resort. Here you can stay in a serene bungalow, bathe in the mud baths, take horseback tours of the grounds, and zip line through the canopies. This resort is tucked away in the tropical jungle and is truly an incredible place to stay.
Activities
Outdoor activities are very common in Costa Rica. There are many places surrounding Liberia that have all the adventurous activities you could think of. Adventure Tours is a company that operates in Rincon de la Vieja that offers white water tubing, zip line tours, horseback riding, volcanic mud spas, and hot springs. You can get a shuttle from Liberia to this area through the company for about $25. If you want more of a relaxing activity, head to the Simbiosis Spa. They offer hot spring pools, volcanic mud treatments, and massages. There is a natural water slide just outside of Liberia that is 400 meters long; it is a very exciting activity!
Food and Dining
Ceviche is becoming widely popular in Liberia, and you will find many places selling it either in restaurants or on the streets. This is a raw fish dish marinated with citrus and spices. There is a great burger place called Guanaburger in Liberia, as well as many other small local restaurants. These places serve many different types of local and international foods. A classic Costa Rican dish would involve rice, beans, and plantains. There is an amazing bakery in Liberia called Panaderia Alemana (German Bakery) that has one of the best cinnamon rolls I have every tasted in my life. Make sure to visit this place! Costa Rica is known for its coffee as well, so be sure to indulge in that.
Transportation
There is an international airport in Liberia that you could fly into. If you are traveling to Liberia from other parts of the country, you can easily do this by bus or shuttle. Many buses travel from San Jose (the capital) to Liberia. Renting a car is another option of transport in Liberia. This is a very reasonable option, as the roads aren't too hard to navigate in Costa Rica. There are areas that have narrow windy roads, but just take it slow and it will be fine. Take caution when driving at night as the roads are not well lit and the pavement can be very uneven in parts. Once in the city of Liberia, it is very likely you can see the whole place by foot. There are also public buses if you prefer that option.
Related:
Looking for a
party hostel in Costa Rica
or
Cancun
? Looking for a
budget hostel in Mexico
or
Costa Rica
?