Quepos On a Budget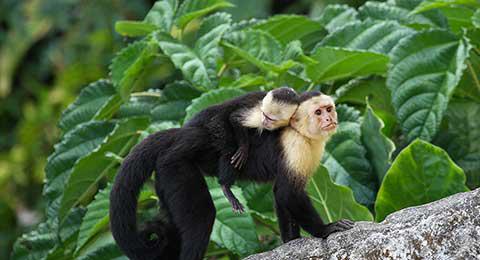 Quepos is both a district and the capital of Aguirre canton in the Puntareanas Province of Costa Rica. The town is quite small, and the district has a population of about 22,000 people. Quepos is a popular tourist destination in Costa Rica due to its close proximity to Manuel Antonio National Park on the Pacific Coast. The town's economy is centered around tourism and there is no shortage of bars and restaurants in the area. The town also has a lively nightlife for such a small community.
Manuel Antonio National Park is one of the most popular parks in the country. The park service has imposed limits on daily visitors in an effort to minimize the environmental impact. Limits are currently set to 600 people a day and the park is closed on Mondays.
Sights
Most people come to Quepos so that they can visit
Manuel Antonio National Park
. The park is famous for its white-faced monkeys and its stunningly beautiful beaches. You can hire a wildlife guide or wander the trails on your own. Just outside of the park there is a beach that is free to the public, but it's worth paying the park entrance fee so that you can spend the day at the beaches inside the park.
Manuel Antonio
Although Manuel Antonio is Costa Rica's smallest national park, it is also one of its most beautiful and most popular. The park itself is only 680 hectares, and this includes both land and sea areas. The four main beaches in the park are Espadilla Sur, Manuel Antonio, Escondido and Playita. While the most fascinating animal you're likely to see in the park are the white faced monkeys, you'll probably have an opportunity to see squirrel monkeys, sloths, iguanas, crabs, and toucans as well. Expect to pay $10 to enter the park. Definitely allow yourself at least one full day to fully enjoy the park and everything it has to offer. Also, don't forget your swimsuit, as swimming in the park is wonderful.
Within the park there are four main beaches: Espadilla Sur, Manuel Antonio, Escondido and Playita. There is also a public beach just outside of the park.
Quepos
There are very few attractions within the town of Quepos, but it is worth walking through the Farmers Market where you can purchase produce or local handicrafts. It's a unique and fun atmosphere.
Many local restaurants and tourist shops can be found in Quepos as well as in the "Manuel Antonio" town just north of the park entrance.
Activities
A visit to Quepos is all about the coast and ocean. In addition to visiting Manuel Antonio National Park, there are some great activities you can try while you're in the area. Deep sea fishing is a very popular activity and there's no shortage of suppliers willing to take you out on their boat. You can also find vendors that offer snorkeling or diving tours and some companies offer surfing lessons in the area. It's also possible to organize a white water rafting trip while you're in Quepos.
Food and Dining
Quepos is a tourist town and as such, there is no shortage of restaurants that cater to visitors. There are restaurants that serve the standard Costa Rican dishes, but there's also plenty of seafood, pizza, Italian, and American options. There are also plenty of bars with cheap drinks and a social atmosphere. Some places have live music, large screen televisions with international sports playing, or weekend specials on drinks.
There are a handful of restaurants that are located just outside of the national park so you can grab yourself a quick lunch or dinner without heading back to Quepos.
Transportation
Public buses frequently travel from San Jose to Quepos and the trip takes about 3.5 to 4.5 hours. There are also several private companies that offer tourist oriented trips in a more comfortable setting for a higher price (about US$40). It's also possible to fly to the area for about US$50 one way. The Quepos airport is a taxi ride away from town (about US20 for the taxi).
The town itself is quite small, but you must take a bus to travel between Quepos and Manuel Antonio National Park. The buses leave every thirty minutes. It's also possible to rent scooters or hire a taxi. There are one or two hotels that are located just outside of the park, but the quality is generally low, and the prices are higher. It does save you the hassle of catching a bus everyday though.
Related:
Looking for a
party hostel in Costa Rica
or
Cancun
? Looking for a
budget hostel in Mexico
or
Costa Rica
?