Ireland On a Budget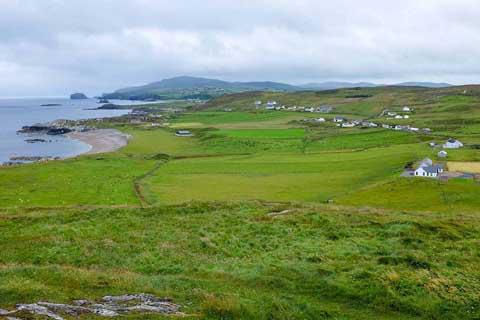 The Republic of Ireland makes up the majority of the island of Ireland, which is located in northwest Europe. The remainder of the island is taken up by Northern Ireland, which is part of the United Kingdom.
This popular country has much appeal to international travelers, in part because of its beautiful landscape and stunning setting, but also because of the welcoming nature of the people that live there. With their charming accents and charismatic personality, it's the people that have put Ireland on the map for many tourists. The country's diversity and compact size make it easy for travelers to navigate. The beauty ranges from the rugged coastline to mountains and pastureland. It offers everything from castles to spas to a relaxing pint of Guinness in a quaint pub. Get yourself lost in the countryside. Pull over at a roadside pub and dine on a basic fish and chips. Chat with the friendly locals, party in Dublin, or take in a local music festival.
Related:
Traveling alone to
Dublin
or
London
?
Looking for a party and need a
hostel in London
or
Amsterdam
?
Find a
Contiki tour
to Europe.
Top Tourist Attractions
Bru na Boinne:
A serious of prehistoric monuments and beautiful landscape along the shore of the Boyne. The biggest monuments are Newgrange, Knowth, and Dowth.
The Burren:
Stuck between the city of Galway and the Aran Islands, this limestone plateau is as desolate as the moon's landscape.
Glendalough:
Beautiful landscape made up of lakes and walking trails where you will find some important early Christian sights, including churches and cathedrals.
Popular Foods
Irish Stew:
A hearty traditional stew made with lamb (or mutton) and potatoes, carrots, and onions.
Colcannon:
A filling dish made with potatoes, kale or cabbage, cream and butter.
Boxty:
A potato pancake dish usually made from finely cut potatoes, butter, egg, and flour. It can be served stuffed with something such as a meat.