Rome is a large city with a wide range of neighborhoods and personalities. The city's large number of sights and attractions mean it's easy to just start checking places off your list. If you really want to experience the true Rome, head to some of the more off-the-beaten path neighborhoods where you'll catch a glimpse of true Italian life.
Central Rome is where most tourists spend the majority of their time. Each district, or neighborhood, has its own style and character. If you have plenty of time and want to step outside of the tourist center, then head away from the Colosseum and Pantheon and you'll find a more authentic and local vibe. All of Rome's neighborhoods have plenty to offer visitors, whether you're looking for the best Italian restaurants, impressive archaeological sites, or Rome's vibrant nightlife.
Spanish Steps and Piazza del Popola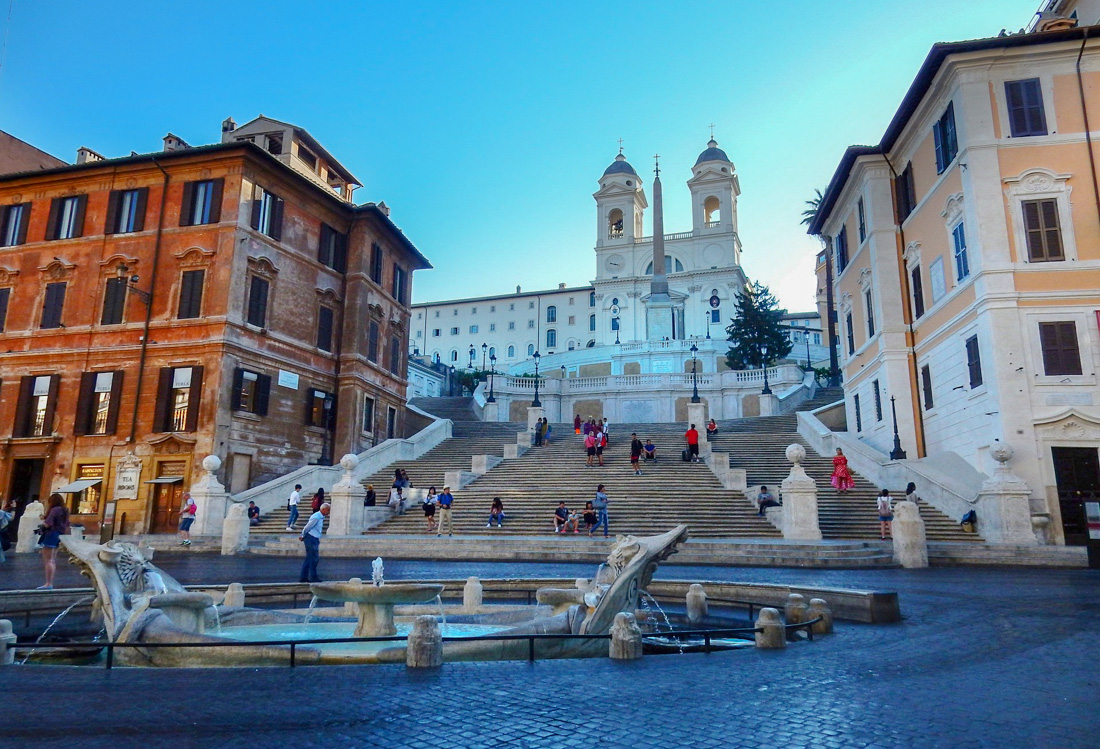 This is one of the most central neighborhoods in Rome. It makes a convenient base to visit tourist attractions and it's proximity to the Spagna Metro stop also make it an efficient place to stay. There are several high-end hotels in the area as well as some bed and breakfasts and apartments. If you're a budget traveler, there aren't as many options available here.
This area is known for its shopping, and there are a decent number of good restaurants in the area. It is relatively quiet at night, and it makes for a comfortable and efficient neighborhood to base yourself.
Trevi Fountain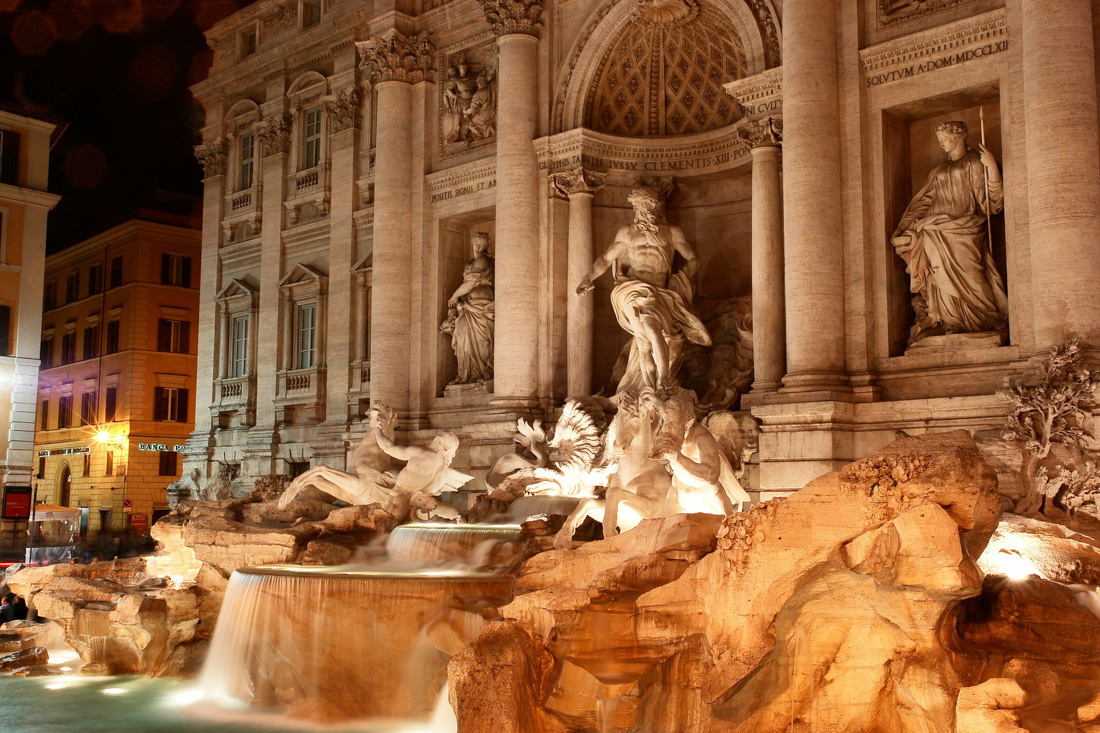 This is a very central neighborhood in Rome that offers great access to many of the city's most popular sites. The closest Metro stop is Barberini and the neighborhood has plenty of small hotels and bed and breakfasts, many of which can be a bit expensive given the neighborhood's great location. There's also a great atmosphere here with cobblestone streets and lots of character. It's best to stay a bit away from the fountain and the busier streets if you want peace and quiet.
Coliseum and Monti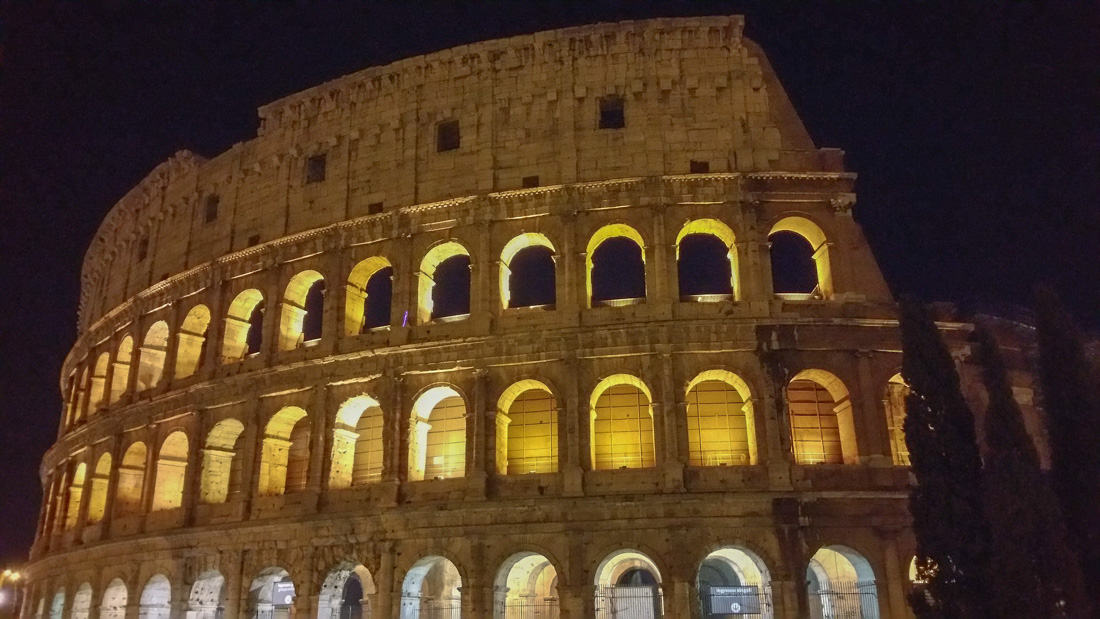 The Monti neighborhood is a great place to wander around. It has many great shopping and dining options and you can easily spend an afternoon here exploring. Some areas in this neighborhood have great nightlife and stay active into the late hours. If you want peace and quiet, you might want to consider staying somewhere else. Some of the back streets are quiet and calm, so ask at your hotel about noise before you make a reservation. Prices are usually reasonable as there are many accommodation options to choose from.
This neighborhood has two Metro stops along the
Blue Line B - Cavour and Coliseum
. You'll enjoy many good restaurants in the area.
Campo di Fiori, Piazza Navona, Pantheon
These areas are among the oldest parts of Rome. They're located in the middle of the historic district and you'll find many mid-level hotels with a few luxury options sprinkled about. The area's high concentration of people and popular nightlife scene mean it's not the quietest area to stay in. There is a wide selection of restaurants with everything available including trattorias and pizzerias. This area is walking distance to the Vatican and Trastevere and you'll find an impressive outdoor food market in
Campo di Fiori
. An outdoor artists' market is also located in Piazza Navona.
This area can be a bit inconvenient because there are no nearby Metro stops, but there are plenty of buses run through the streets here.
Termini Train Station, Piazza Esquilino, Santa Maria Maggiore
If you're a budget traveller or backpacker, then this is your neighborhood. This section of Rome has the highest concentration of budget hostels, but you'll also find a few five-star hotels and everything in between. The proximity to the train station means it's an easy option for arrival or departure, but it's a good distance from many of the city's most popular sites. Many different transportation options are available, though, and there are plenty of affordable restaurants in the area.
Keep an eye on your belongs as some areas, particularly around the train station, are known for pickpockets.
Trastevere
Trastevere is a beautiful neighborhood just outside of central Rome. It's across the Tiber River but it is possible to walk into the center. There is no Metro stop here, but there are bus and tram routes. If you're looking for something away from the tourist heart of Rome, then this is a great option. There are many mid-range hotels and bed and breakfasts, but not many luxury hotels.
This is a great neighborhood for dining, too. You'll find all types of food including seafood, trattorias, wine bars, and pizza. It's a charming neighborhood that's a great place to explore and it has become a favorite area among tourists.
Vatican/Prati
The Vatican is a very touristy area that appeals to many travelers, whether they're interested in religion, art, architecture, or history. It can be very crowded, and can feel a bit overwhelming at times. If you want to avoid some of the chaos, it's best to book a tour of the museums in advance.
Prati is one of the more upscale parts of Rome. There are plenty of offices and expensive residential apartments here. This area also has many great restaurants. Plenty of hotels and bed and breakfasts are available to choose from, many of which are reasonably priced in part because you're outside of central Rome. The
Metro Red Line A
stops here, as well as many buses.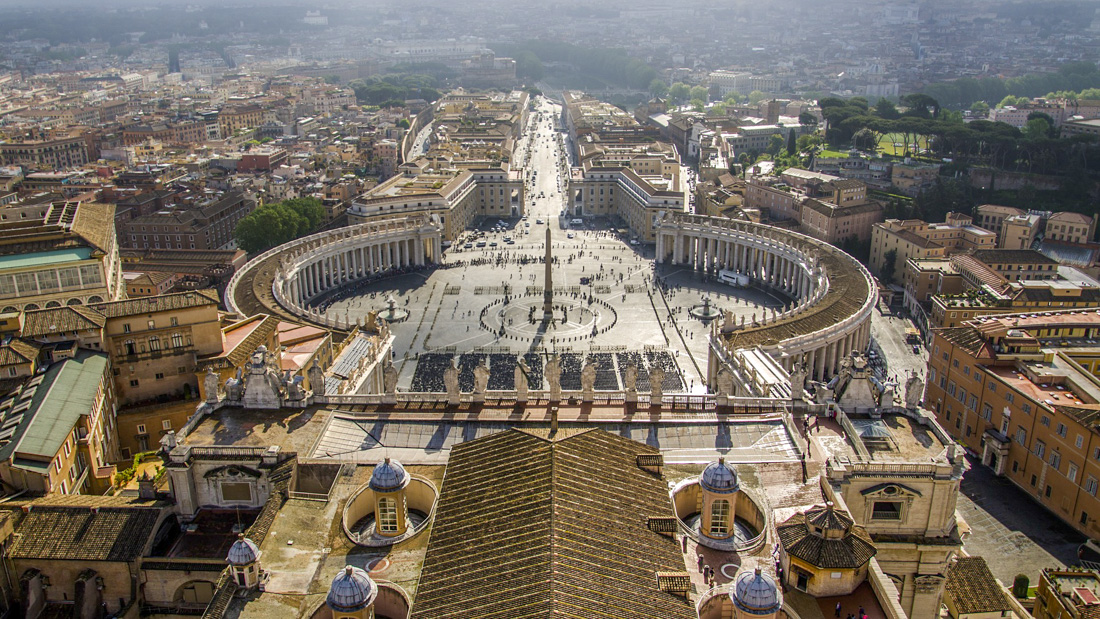 Via Veneto
This elegant neighborhood has one of the highest concentrations of luxury hotels in Rome. There are wide sidewalks, pleasant cafes, and an atmosphere unmatched by others. It's centrally located and conveniently close to the Barberini metro stop. This area is also where you'll find many embassies and banks.