Are you looking to get out of Rome for a day? Why wouldn't you? With so many amazing places to visit in central Italy, Rome makes for a great base to explore the area.
Naples
If you want to see a different side of Italy, head south to Naples. Everyone who visits Naples has their own opinion of the city, but see for yourself what makes Naples one of the most fascinating and vibrant places in Italy. You'll find archeological ruins, world-class museums, and impressive churches. Also, of course, Naples is the birthplace of pizza. Popular places to visit include
Pizzeria Gino Sorbillo
(for the pizza of course),
Museo Archeologico Nazionale
(for its classical art) and
Cappella Sansevero
(where you can see the Cristo Velato sculpture).
You can get from Rome to Naples by train in about 70 minutes for about €22. It's the perfect distance for an adventure-filled day trip.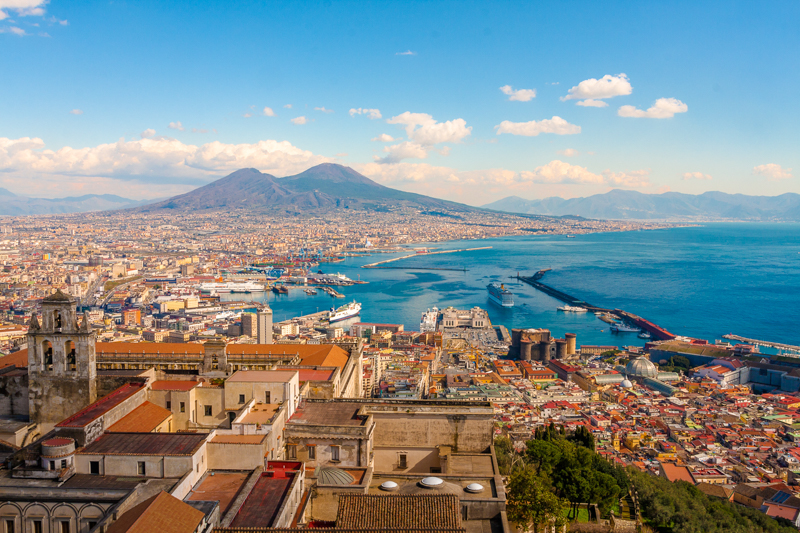 Pompeii or Herculaneum
Pompeii is one of the most famous spots in Italy, and it's not to be missed. This city was long memorialized after the volcanic eruption of Vesuvius in 79 A.D. Today, this city offers you a brief glimpse into history that is frozen in time. It's best to take a tour of Pompeii as there are many fascinating details that are lost to visitors who simply wander around on their own.
You can get to Pompeii from Rome by taking the train to Naples and then following the signs to "Circumvesuviana". These trains run every half hour (check the schedule) and it's a 35-minute ride from Naples to Pompeii Scavi.
Herculaneum is a lesser-known city that's smaller than Pompeii and less crowded. It's also about 15 minutes closer to Naples, making it an easier and more manageable place to visit.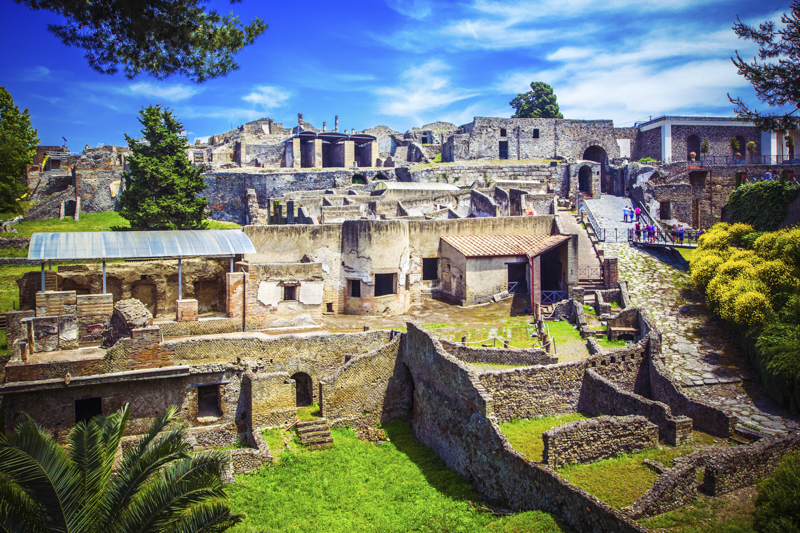 Amalfi Coast
If you really want to visit the Amalfi Coast from Rome as a day trip, your best option is to arrange private transportation or book a tour. There are trains from Rome to Naples and then you could take the Circumvesuviana train on to Sorrento. Alternatively, you could take a train to Salerno and the SITA bus to several towns, but realistically the schedules for either of these routes won't work well and you'll spend too much time in transit.
It is possible to book a day trip tour to the region, and many companies offer day trips for varying prices. These tours visit several towns and usually include transportation. Some of the most popular towns to visit include
Positano
,
Amalfi
, and
Ravello
.
Tivoli
Tivoli is a small town in Lazio with two World Heritage Sites. Perhaps the most famous site here is
Hadrian's Villa
. This was Emperor Hadrian's escape from the city and much of it is still in good condition. You'll see columns, marble pavement, and statues that give the villa its luxurious atmosphere. Also visit the
Villa d'Este
, which was built in the 16th century by the grandson of Pope Alexander VI. This villa has impressive gardens, beautiful fountains, and rooms with frescoes.
You can reach Tivoli in one hour by train for about €3. Then you can take a bus from Tivoli's city center to Hadrian's Villa outside of town.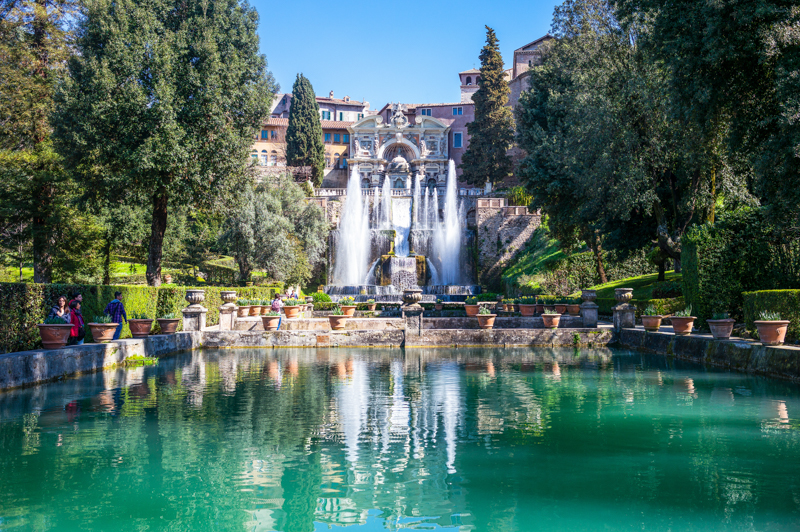 Castelli Romani
Castelli Romani makes a great destination for anybody wanting to experience some of Italy's best cuisine. This area, south of Rome, has a number of quaint villages and hillside towns, with the largest being
Frascati
. You'll head through the beautiful green hills passed volcanic lakes and find yourself in some of the most charming communities, with many excellent dining options. A favorite of the area is porchetta, an herbed spit-roasted pork dish.
There are direct trains that leave from Rome's Stazione Termini and take half an hour to 45 minutes.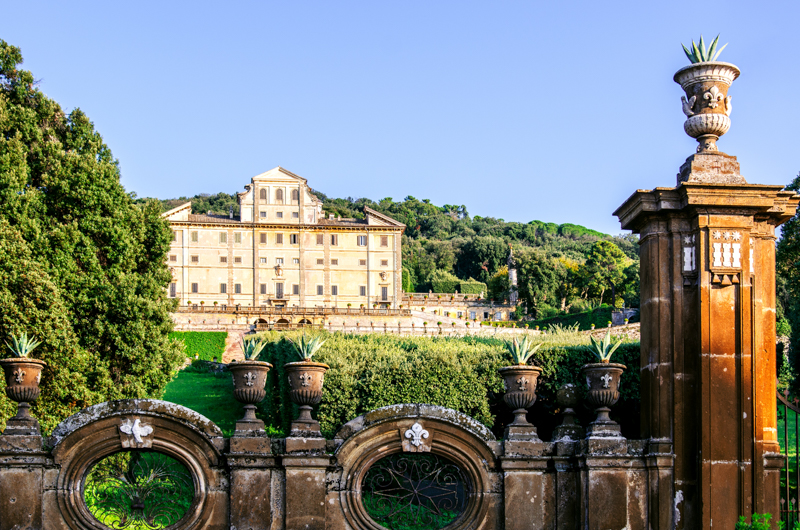 Orvieto
Orvieto is a popular day trip from Rome in the Umbria region of Italy. The town sits on the top of a hill, which is accessible by funicular. The town is known for its fascinating underground which has tunnels and caverns that date back 3,000 years to the Etruscans. Also don't miss the Duomo, which has beautiful frescoes.
You can reach Orvieto from Rome by train. The trip takes about an hour and is less than €10.