Sandakan On a Budget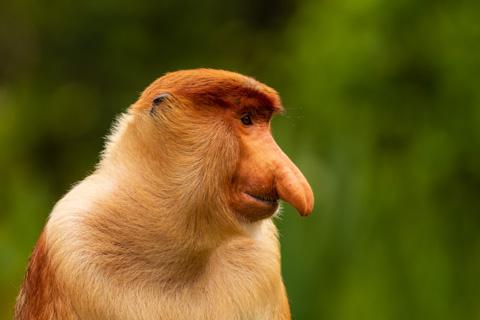 Located on the Northeast side of the state of Sabah in Borneo is the city of Sandakan, which is the 2nd largest city in the country. Sandakan was a prosperous port town in the 1800s because of its exports of tobacco, timber, pearls, and ivory. However, this booming town that was formerly the administrative capital in North Borneo was bombed practically out of existence at the end of World War II.
Today, the modern town of Sandakan has been rebuilt on the reclaimed land and its economy is now based on cocoa and palm oil. Unfortunately, the mass deforestation for palm oil is causing many problems to the environment and wildlife.
Most travelers do not visit Sandakan for the city itself, but rather, for the nearby natural areas, such as wildlife preservation centers, caves, and rivers.
If you're going to visit Sandakan, weather will be generally consistent throughout the year with average temperatures in the 80s, but be aware that rainfall changes drastically with wet season from November to February. The wettest month is December and the driest in April. Regardless of the time of year, Sandakan is humid year round, so pack light, breathable fabrics and don't forget the sunscreen and insect repellent.
Sights
Within the city, check out Agnes Keith's House. Keith was an American author who lived and wrote three autobiographies of her life in Sandakan in the 1930s.
History buffs may be interested to visit Sandakan Memorial park, which commemorates the many Australian and British prisoners who died at the former site of the World War II prisoner-of-war camp.
Meanwhile, if you want to go off the beaten tourist track, head down to the waterfront for the daily fish market, at the end of the enormous Sandakan Central Market. This is the largest in Sabah and draws in hundreds of locals to buy fresh seafood. If you see turtle eggs for sale, do note that even though they are legal in the rest of the country, they are prohibited to sell in Sabah.
While Sandakan has a few offerings in town for tourists, daytrips to nearby sites will undoubtedly be the highlight of your trip.
The Sepilok Orangutan Rehab Center, just 14 miles east of the city, if one of Sabah's biggest attractions. One of the four in the world, this center cares for abandoned and injured orangutans with the goal to reintroduce them to their natural habitat after equipping them with skills to fend for themselves.
Turtle Island National Park, about 25 miles north of Sandakan, is made up of three small islands: Selingan, Bakungan Kecil, and Gulisan. Visit between July and October for a chance to see turtles come ashore to lay their eggs.
Divers will want to head to Pulau Lankayan, just a 90-minute boat ride from the city. This island is surrounded by beautiful coral reefs, making for an ideal and uncrowded diving destination. Visit during April and May to see black-tip sharks.
Sungai Kinabatangan is the largest river in Sabah, at 348 miles long. It's no surprise that is also the largest habitat for wildlife in the country. Much of the region was established as the Kinabatangan Wildlife Sanctuary. Take a river boat trip to spot wildlife such as Proboscis Monkeys, hornbills, crocodiles, and Macaques.
Check out the Gomantong Caves, the largest limestone caves in Sabah and home to a large population of bats and swiftlets. This is also a site where locals harvest swiftlets' nests to make the much sought-after Chinese delicacy, Bird's-nest Soup.
The Tabin Wildlife Reserve, about 137 miles Southeast of Sandakan, protects endangered Sumatran Rhinoceros, Borneo Pygmy Elephants, giant flying squirrels, orangutans, and hornbills.
Food and Dining
Malaysian food, at its best, offers a variety of culture for any palate,including Chinese, Indian, Malay and Western cuisines and Sandakan is no exception.
Don't leave without enjoying the fresh seafood offered on the waterfront as you take in views of the ocean at Restoran Seafood Sim-Sim 88.
Head to the Sandakan Central Market for even cheaper eats. Malaysian cuisine on the first floor and Chinese food on the third. Try the Original Homemade Kueh Teow with Deep-fried Pork, served dry or in soup on the third floor.
Bridge No. 7 is a traditional coffee shop in the Buli Sim Sim Water Village, which specializes in prawn balls, thousand-year-egg dumplings which are also stuffed with pork and fish paste, and a variety of noodles, including fish head noodles and curry noodles.
For a quick bite or even an easy food crawl, stop by the food court in Pasar Kim Fung, which has a variety of vendors coming and going throughout the day. Popular offerings include dim sum, potstickers, chicken rice, and tofu pudding.
Transportation
Sandakan Airport is connected directly to Kuala Lumpur, Kota Kinabalu, Tawau, and Kudat and AirAsia offers plenty of low-cost flights. To get into town from the airport, you can take a cab or walk to the main road past the roundabout and catch a local bus before nightfall, as they usually stop running between 5 and 7 p.m.
Kota Kinabalu also has a direct road to Sandakan which will take a 6-hour drive at a little over 200 miles. Drivers, beware of potholes and be sure to fill your tank at Ranau because it's the last gas station before you get to Sandakan, which is about 150 miles away.
You can also opt to take a bus from Kota Kinabalu to the Sandakan bus station on Jalan Utara, which is about 15 minutes away from downtown. Tung Ma Express, Sida Express, and Bunga Raya Express each serve this bus station between 7 a.m. and 8 p.m.
Ferries run from Zamboanga in the Philippines on a weekly basis, but call ahead to confirm schedules.
Within the city, you can easily walk because it is so compact, but to take a daytrip to the other points of interest, hire a motorbike or a taxi. Note that meters aren't common, so be sure to negotiate prices before getting into the cab. Otherwise, you may also opt to take a bus or van to get to nearby stops like Sepilok or the Buli Sim Sim Water Village.
Related:
Looking for a
hostel in Malaysia
or
Indonesia
?
Traveling alone to
Kuala Lumpur
or
Penang
?
Looking for a
party in Singapore
or
Bali
?