Norway On a Budget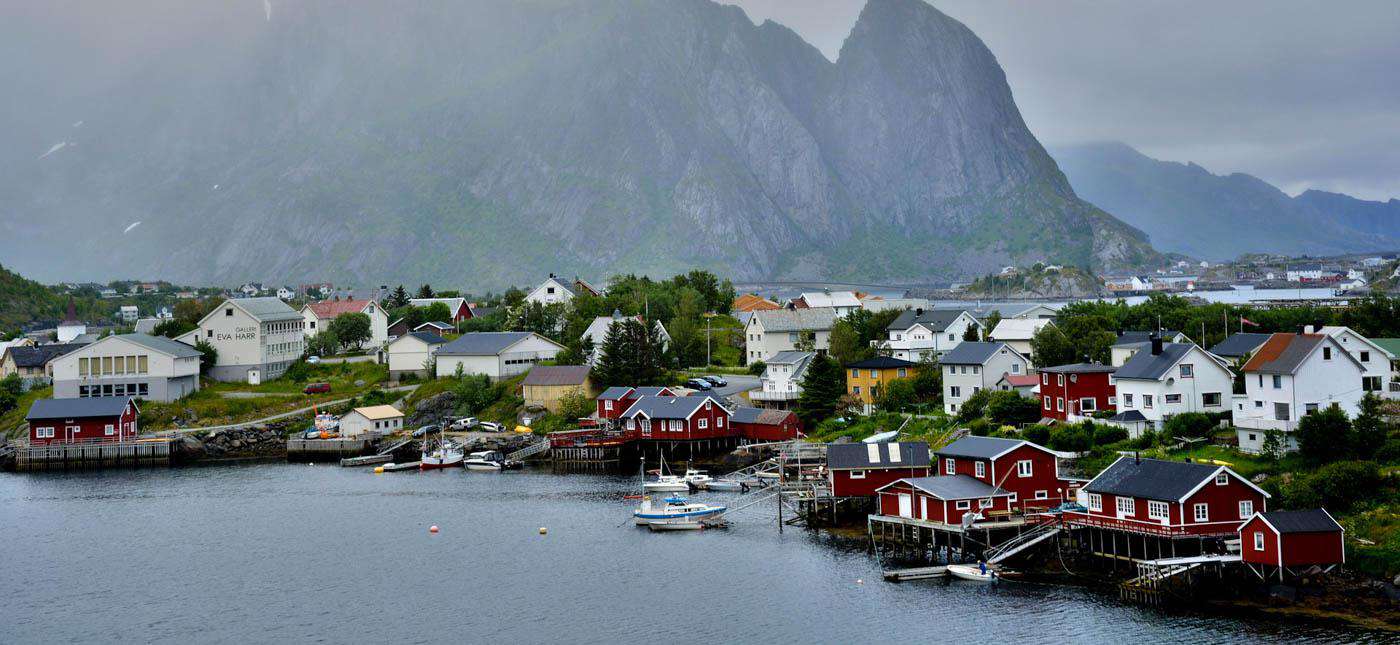 Norway, in the Scandinavia region of Europe, is the both the northern most and western most country of the region. It spreads out between the Baltic Sea and the Arctic Ocean and has some of Europe's most breathtaking landscapes. It's very easy to lose yourself in this country's dramatic backdrop. The fjords, inlets, and bays are absolutely splendid. You can see wildlife throughout the countryside, anything from otters to moose and badgers are found in this area. Head to the Tromso mountains in the Arctic Circle or explore quintessential Scandinavian cities like Oslo. Norway is a true escape for nature lovers, historians, and culture buffs alike.
The area is known for its liberal mindset, and strong stance on environmentalism. This is reflected in everything from the county's politics to it's architecture and city layout. Green infrastructure is integrated into cities all over the country and the people are justifiably proud of the progressive steps forward they have taken.
Norway is also known as one of the most expensive countries in Europe. Accommodation, food, and transportation can all be quite pricey. Whether you're in the city or countryside, you can expect to spend a good amount on travel, but there are a few tips that can help you save some money. In particular, food can be quite pricey here. Consider cooking at least some of your own meals. Go vegetarian and you'll save even more money by not purchasing meat. If you do eat out, your cheapest options will be shwarma or pizza. Norway is also a great country to try couchsurfing. Hotels are very expensive so a free place to stay with a friendly host is always hard to turn down. Like elsewhere in Europe, it will also cost you less if you book your transportation well in advance. Sometimes the costs are as little as half as much as last minute tickets.
Related
Traveling alone to
Moscow
,
St Petersburg
,
Stockholm
or
Riga
and need a hostel?
Looking for a
party in Copenhagen
or
Tallinn
?
Looking for
budget hostels in Scandinavia
?
Find a
Contiki tour
to Europe.
Top Tourist Attractions
The North Cape:
At Europe's northern end, you'll find the North Cape, which gives visitors amazing views from an incredible cliff setting in a unique climate. The cape is sits at the point where the Norwegian Sea, which is part of the Atlantic Ocean, meets the Barents Sea, which is part of the Arctic Ocean
Bryggen Wharf:
In the city of Bergen you'll find this wonderful historic wharf with Hanseatic buildings that date back to the 14th century. It's also free place to visit, which helps in a typically expensive country.
The Geirangerfjord:
With its stunning views, waterfalls, and cliffs, this area is a must see in Norway. It's popular with tourists, and is included on many Scandinavian cruises. It's beauty has made it one of the most visited parts of the country and it is listed as a UNESCO World Heritage Site.
Plenty of other amazing sights can be found in Norway. For even more information on this beautiful country, check out this great guide to
visiting Norway on your own
.
Popular Foods
Gravlaks:
Similar to smoked salmon, this salmon dish is cured with salt and sugar and seasoned with dill as well as other herbs and spices. It's often thinly sliced and served on either potatoes or breads as an appetizer.
Farikal:
Farikal (
recipe
) is a mutton stew dish made with cabbage and commonly served during the fall months. It's slow cooked for several hours and then served along side of boiled potatoes. It was originally created in the western part of the country but is now enjoyed throughout the country. There is even a Farikal Feast Day on the last Thursday of September every year.
Torsk:
This poached cod dish is prepared and served with boiled potatoes and butter. There are any number of recipes for its preparation but some may include ingredients such as carrots, bacon, roe, and cod liver.