Gjovik On a Budget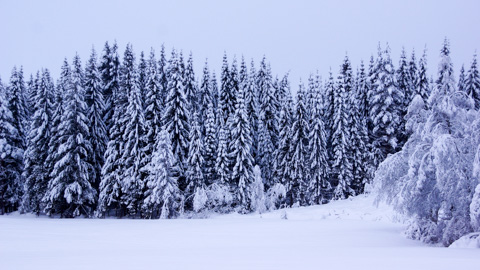 Gjovik is a small town that is one of the five towns that are found around Norway's largest lake, Lake Mjosa. The other towns include Hamar, Lillehammer, Brumunddal and Moelv. The town's population is small, with only 28,807 residents. The town administration also includes the suburban area of Hunndalen and the rural districts of Biri, Snertingdal, and Vardal. Gjovik's early industry was originally centered around glassworks, dating back to the early 1800s. The city continued to grow through immigration throughout the 1800s until it was given a town charter in 1864. The town's economy today is more centered around regional trade and agriculture as well as education. There is a university in town, Gjovik University College, which focuses on information security, the medical industry, and engineering. Gjovik is also the last stop to the north on the Gjovikbanen railway line.
The setting of the town is much of the appeal. It's quite quaint and beautiful and is an interesting place to visit for a day or two, particularly if you choose to skip out on Lillehammer.
Sights
There are a handful of sights in and around Gjovik. Specifically, people often visit the Gjovik Olympic Hall, which was the sight of the ice hockey games during the 1994 Lillehammer Winter Olympics. The Ice Hockey arena was built almost completely inside of a mountain and seats 5830. If you're interested in getting out on the ice, then skates are available for rent.
You can also visit some of the facilities where glass work is performed, or a working Gjovik farm. The Eiktunet Cultural Museum is also an interesting way to pass some time. The town is also home to the world's oldest paddle steamer, the PS Skibladner.
Neighborhoods
Gjovik is a small town that can easily be explored on foot. It sits on the edge of Lake Mjosa and has several restaurants, hotels, and shopping areas. In the surrounding areas you will find places where you can go mountain climbing, hiking or skiing. The surrounding landscape is beautiful and enjoyable to visit during the winter months if you are a winter sport enthusiast.
Activities
In addition to shopping and soaking up the town's atmosphere, many people enjoy taking a trip on Skibladner, the world's oldest paddle steamer. It was built in 1856 and is called "the white swan of Lake Mjosa". During the summer months it follows the old routes on the lake. On Tuesdays and Thursdays it travels roundtrip between Gjovik and Lillehammer. On Wednesday, Fridays and Sundays it travels to Eidsvoll.
Food and Dining
The town is quite small but you will find a couple of decent restaurants and cafes where you can enjoy a meal. Try Egon or Restaurant Fellini which has Italian cuisine for a reasonable price. Chaplin Cafe is a good place to grab a drink and relax for a little while.
You can also do some interesting shopping and pick up some handmade Norwegian chocolate, which is always a treat. There are a few places to stay in town, but your options are really limited due to the size of the small town.
Transportation
The best way to reach Gjovik is to fly into Oslo and then catch one of the eleven daily trains that connect the two cities. If you're driving from either Oslo or Lillehammer then you can take Route 4. If you're driving from Valdres then take Route 33. It is best to travel by train to the town as this is more convenient.
Once you're in town then it is easy enough to walk wherever you want to go. The town is small enough that most sights can be reached on foot.
Related:
Traveling alone to
Moscow
,
St Petersburg
,
Stockholm
or
Riga
and need a hostel?
Looking for a
party in Copenhagen
or
Tallinn
?
Looking for
budget hostels in Scandinavia
?
Train and Bus Prices
The best prices for buses and trains in Norway
can be found on Omio
(formerly
GoEuro
). They let you search across all train, bus, and plane routes throughout the region.