The rooms were really clean and comfy. The rooms are on the smaller side so if you're travelling alone get comfy. The bathroom was also very clean. The bar and kitchen downstairs were amazing and made the stay so much nicer. The location was good with a Tesco and a number of fast food places open to eat until 5am. I would definitely stay at this hostel again, the staff, location and rooms were amazing. - Ruby, England
What sets them apart?
This branch of the Safestay chain of hostels might seem generic, but it's actually full of great amenities. The recently renovated building has a very modern feel which will make you feel like you're right at home. And the location is fantastic, too, as it's only a few minutes from the famous Charles Bridge and the rest of Old Town Prague.
Hostel Personality
Who's staying here?
The Safestay chain of hostels caters to anyone traveling on a budget. With dorms along with other types of rooms, anyone from a younger solo backpacker to a small family traveling on a budget can find a comfortable bed here. It's also wheelchair friendly.
Insider Tip
Bring your own towel or you'll need to rent one at the desk.
Safestay Prague Charles Bridge
This branch of the Safestay chain is in a fully renovated and very modern building with a fantastic location near the Charles Bridge and Old Town Prague. The relatively quiet atmosphere caters to budget travelers of all types that are looking to get out and explore Prague. They offer a nice list of amenities, affordable prices, a variety of room types and sizes, and a comfortable lounge space. The on-site cafe/bar serves some great food and coffee, too.
The Facilities
Dorms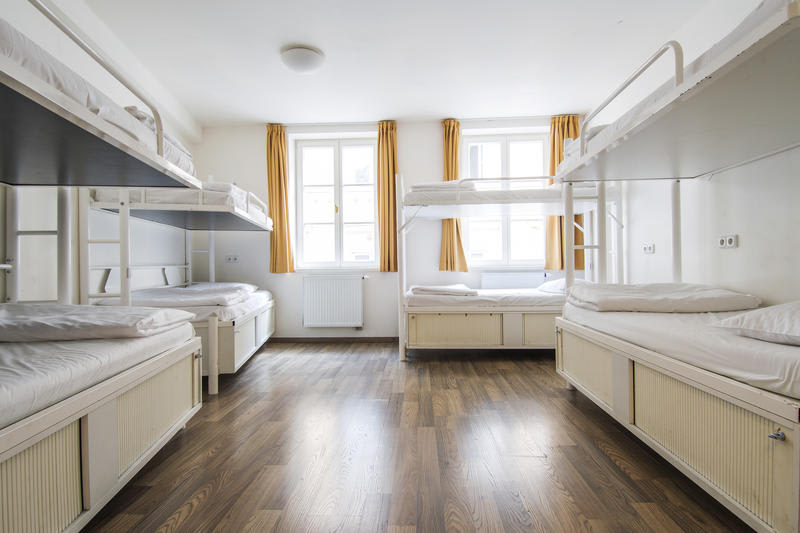 Dorms here come in sizes from 4 to 8 beds. An all-female dorm option is available, too. Every room has an ensuite bathroom which is great so that you don't have to go down the hall with your stuff. Bunks are modern and custom made, and have plugs by every bed. They also have lockers under the beds so that you can keep your bags safe and secure.
Private Rooms
Private rooms at this hostel come in a variety of sizes so that everyone can find something that fits their group. A family could stay in one of the 4 bed rooms, or a group of friends can have a larger dorm room all to themselves. Ensuite bathrooms are in every room.
Bathrooms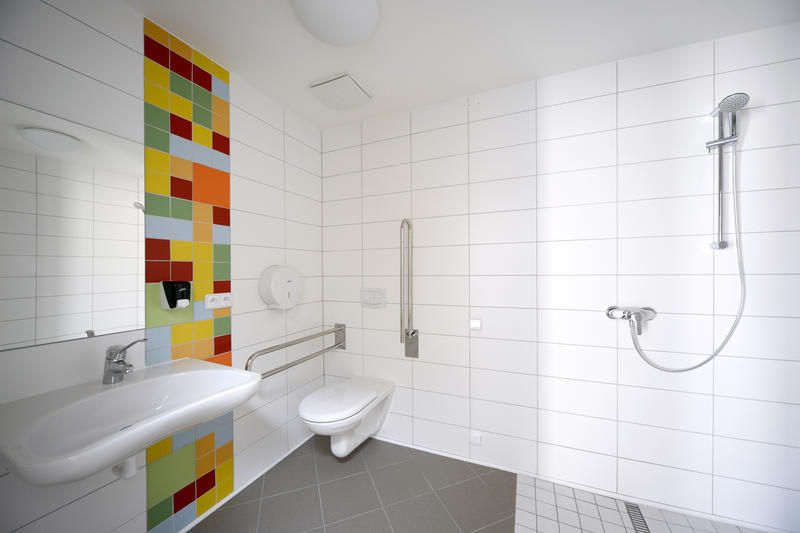 The bathrooms at this newly renovated Safestay hostel are ultra modern, clean, and spacious. Plenty of hot water is available and towels are available for rent if you didn't' bring your own. While the feel might be a little bit sterile, the colorful walls and modern fixtures are a nice upgrade over the "historical" bathrooms at other hostels nearby.
Restaurant
The cafe and bar at this hostel serves some good food for guests. It's a nice spot to relax and have a meal before exploring Prague. It's also a good spot to unwind with a beer at the end of the day.
Common Areas
The common area in the lower level has some comfortable seats along with a foosball table and a TV. The dining room area is also a popular spot to hang out and meet up with other guests during meal times.
Outdoor Space
In the middle of the courtyard of the building is a small patio with some outdoor seating. This is a good spot to read a book or plan your outings in Prague.
The Location
Stare Mesto (Old Town)
What's Nearby?
Just on the edge of Old Town and New Town, and only a few minutes from the famous Charles Bridge, this hostel is perfectly located to explore Prague. Within 10 minutes on foot you can be at the famous squares of old town such as Wenceslas Square with its old clock, the Jewish Quarter, the many museums, shops, restaurants, and more. Or, head south to see more of the New Town area with even more dining and shopping options. You really can't go wrong with this location!
Nearby Transportation
One block east of the Safestay hostel is the Narodni Trida metro station which will take you anywhere in the city in minutes. Also nearby is the tram line along the street one block to the north of the hostel. From here you can also get around to all of the local places in Prague's old or new town areas.
Activities
This hostel offers some basic activities like walking tours of the city or day trips to nearby locations.
Amenities
The community kitchen is a great spot to cook your own meals. This hostel is also wheelchair friendly and has an elevator and several wheelchair friendly rooms. They also have laundry, free Wi-Fi, a restaurant, tour desk, key-card access, 24 hour reception, and more.
Staff
The staff here is professional, friendly, and makes sure that the hostel runs smoothly. They take care of problems right away, and make sure everything stays clean.
Heads Up
As this is a relatively large chain-style hostel, many guests say that the social atmosphere here is lacking. However, many other guests like the quiet nature of the hostel. Also, sometimes the staff is remiss in keeping things as clean as they should be, but they are usually on top of any problems or issues if you bring it to their attention.
Safestay Prague Charles Bridge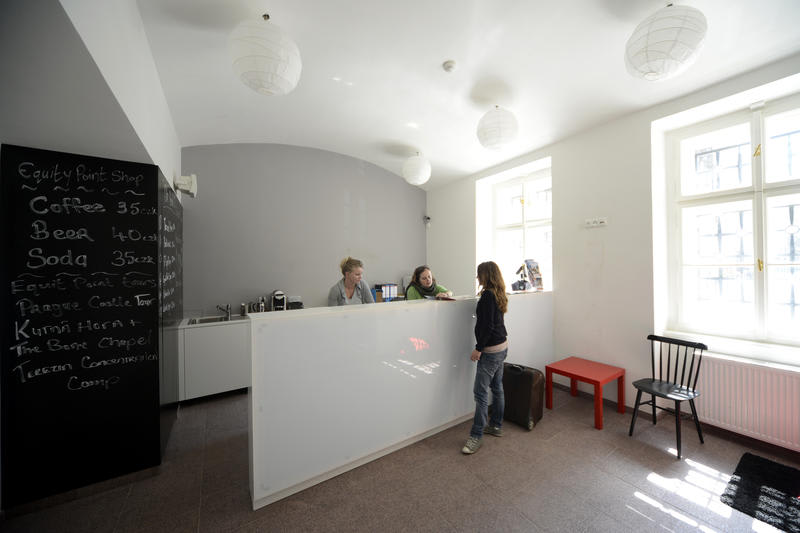 Do you have a favorite hostel that you would like to review? Let us know!