A lovely hostel! This was everything we were looking for during our stay in Prague! It was clean and had excellent facilities and the staff were great. Lockers to put our valuables in, a lovely clean, spacious bedroom and a nearby tram to take us into the centre of Prague. We would definitely recommend staying here and would come back again. - Welsh Girl
What sets them apart?
This modern, clean, and recently renovated large hostel just outside of the city center is a great option for anyone looking for a comfortable and quiet stay in at a great price.
Hostel Personality
Who's staying here?
As this hostel is a bit outside of the city center, and is part of the a&o chain, it typically accommodates guests looking for a more quiet stay such as younger budget travelers, couples, families, and school groups. Solo travelers and those looking for more of a "party" atmosphere would not find this to be their ideal hostel.
Insider Tip
The large breakfast is worth the price and makes for a good start to your day.
a&o Prague Rhea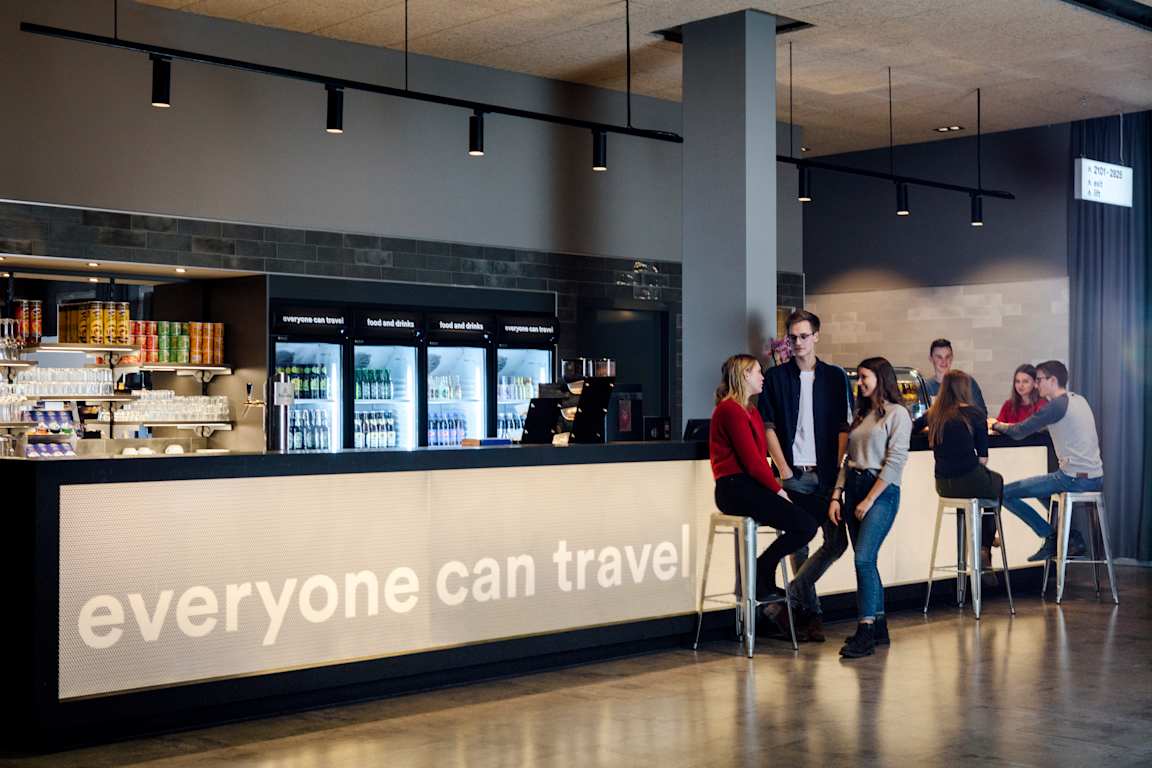 This branch of the a&o chain is in a large high-rise building on the outskirts of Prague's city center. It is well connected by public transport, and also has parking for cars and buses. With plenty of room for everyone, including couples, families, and large groups (such as school groups), this hostel is a good choice for those looking for budget accommodations with modern comforts and a safe environment. The cafeteria serves food for everyone, and the large common spaces are great areas to relax and chat with other guests.
The Facilities
Dorms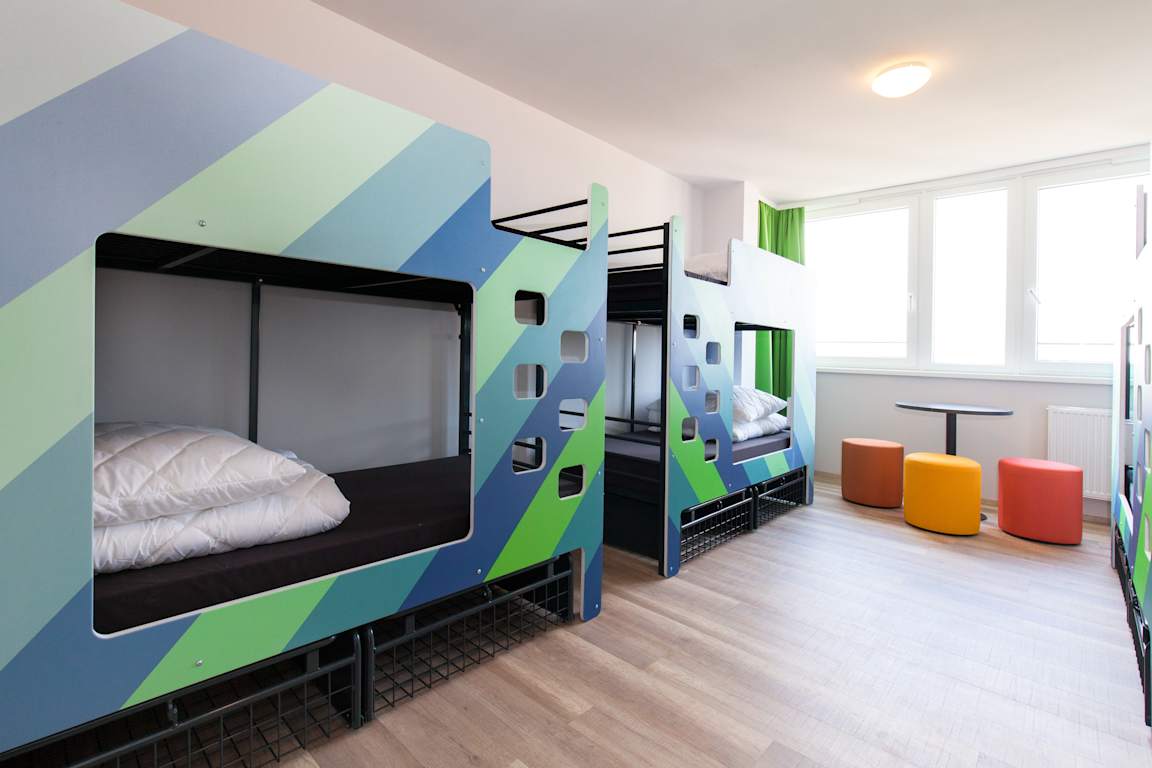 Dorms at the a&o Rhea hostel are modern, clean, and comfortable. Every room has an ensuite bathroom which includes shampoo and soap. The bunks are modern and comfortable, and other furniture is in the room to make your stay more relaxing. Lockers under the beds can hold backpacks or suitcases.
Private Rooms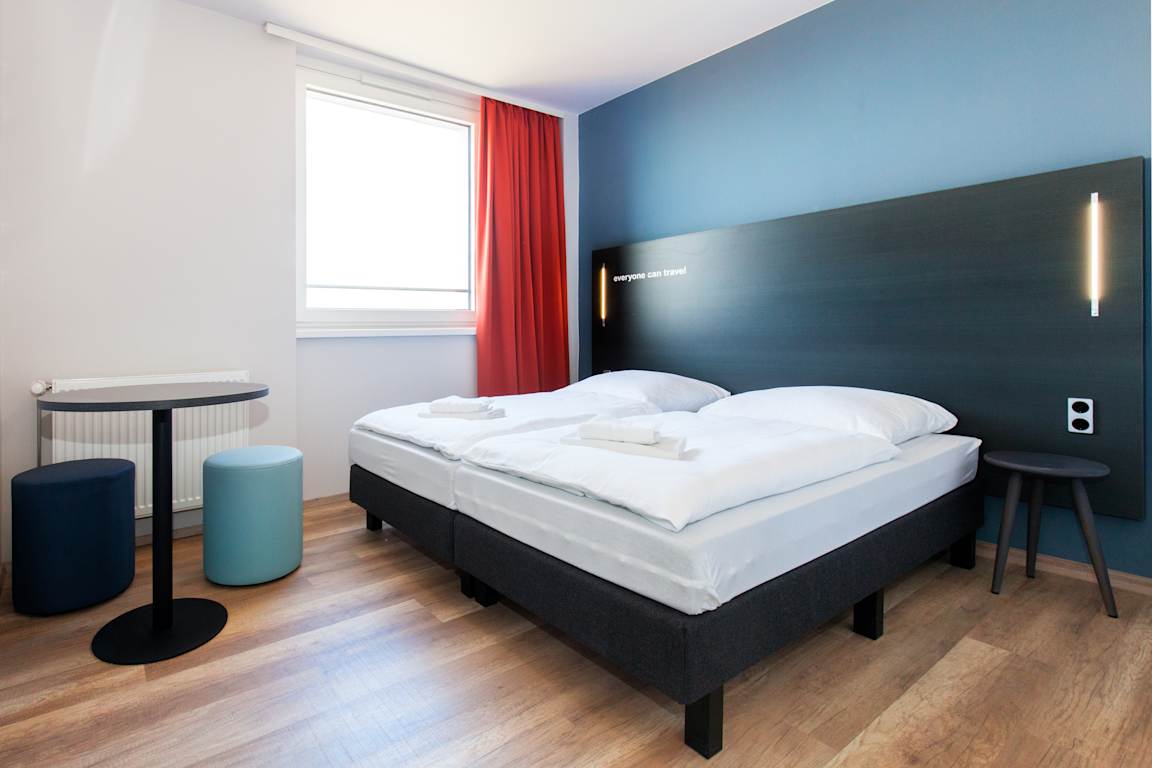 Private rooms at this hostel feel like budget-style hotel rooms. They all have ensuite bathrooms. The twin rooms are a good option for a couple. Also, it's possible to book large dorm rooms for families or larger groups. These rooms can be booked from 4 beds up to 8 beds (and all have their own bathrooms).
Bathrooms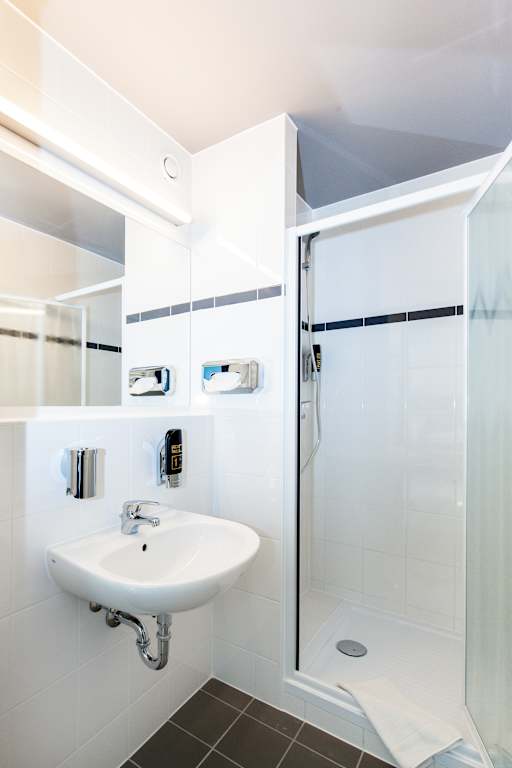 The bathrooms at the a&o Rhea hostel are modern, well designed, and recently renovated. They have ultra-modern fixtures and also provide soap and shampoo. This modern building offers plenty of hot water and water pressure, as well as everything you might expect in a hotel (but at a lower price). Check out the photos!
Restaurant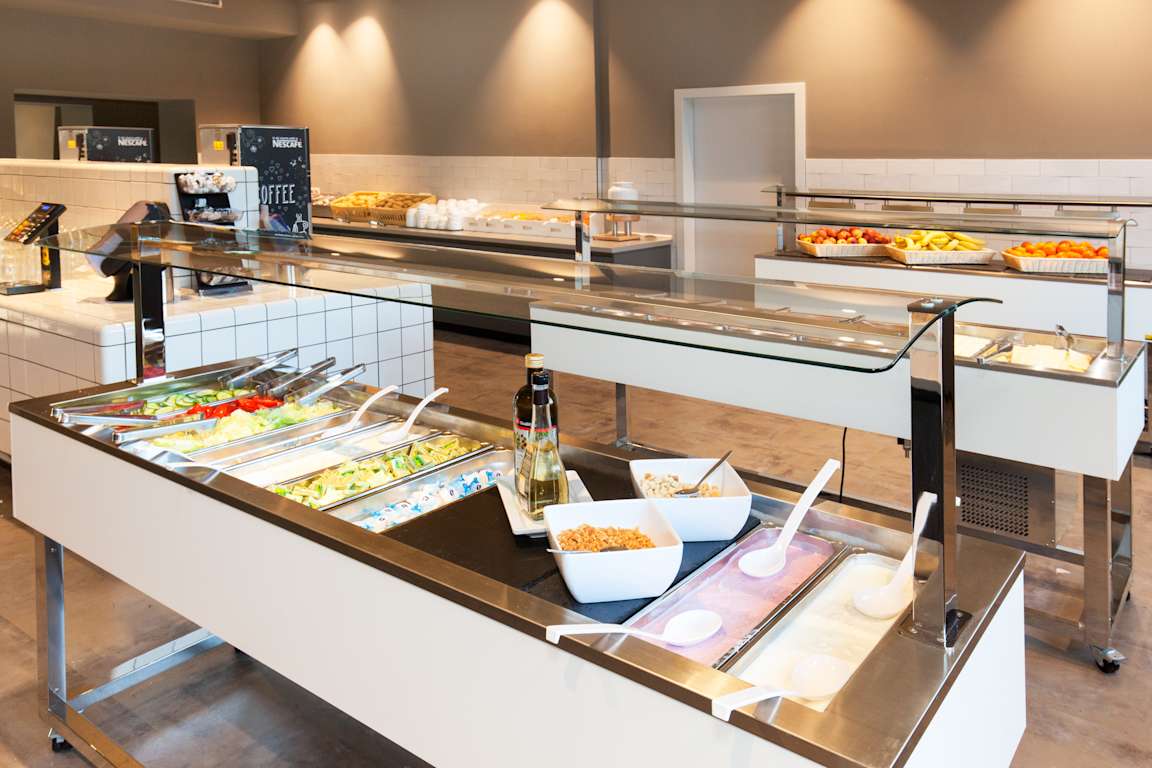 The cafeteria here is large, offers plenty of food options, and can serve the large number of guests that come through this hostel (such as the occasional large group). The food is good and the breakfast spread is definitely worth the price to get your day going.
Common Areas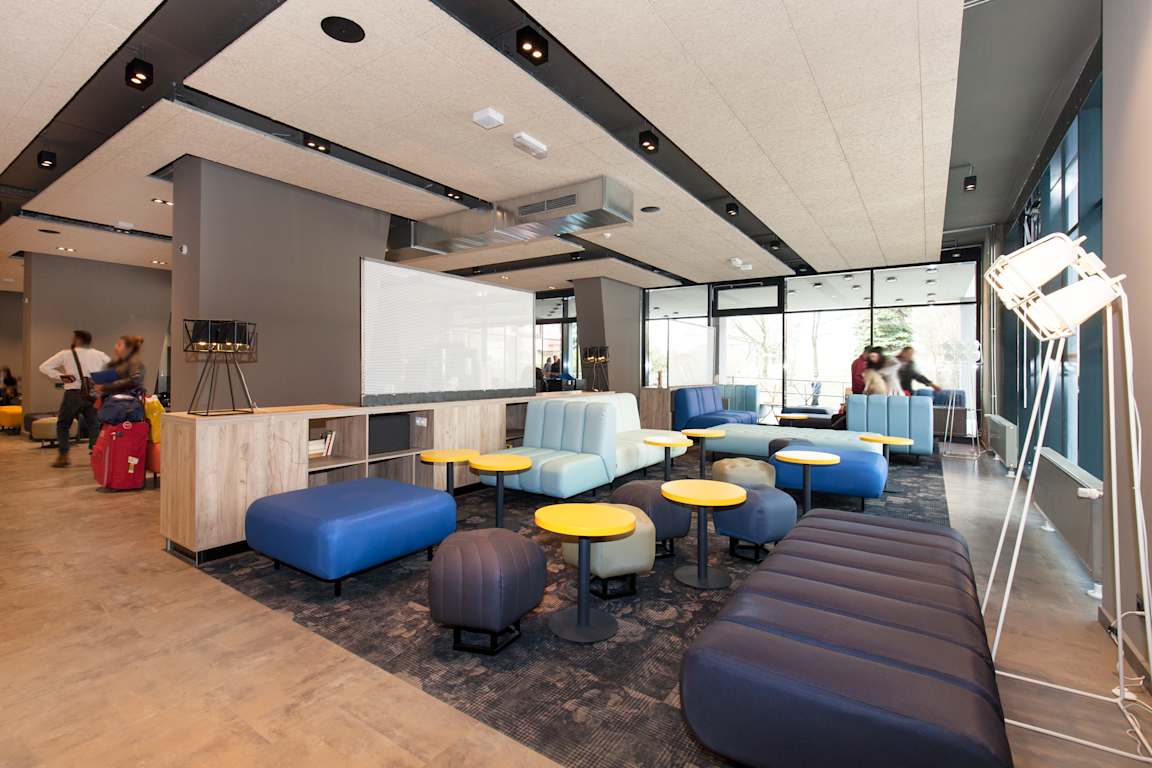 The common areas here are large, spacious, and comfortable. With a variety of types of seating from tables to relaxing sofas, they offer something for everyone. So if you're just looking to relax and get some work done on your laptop or hoping to socialize with other guests over a game of foosball, this is a good spot.
The Location
Malesice
This suburban area to the east of central Prague is only 20 minutes from Old Town via public transportation.
What's Nearby?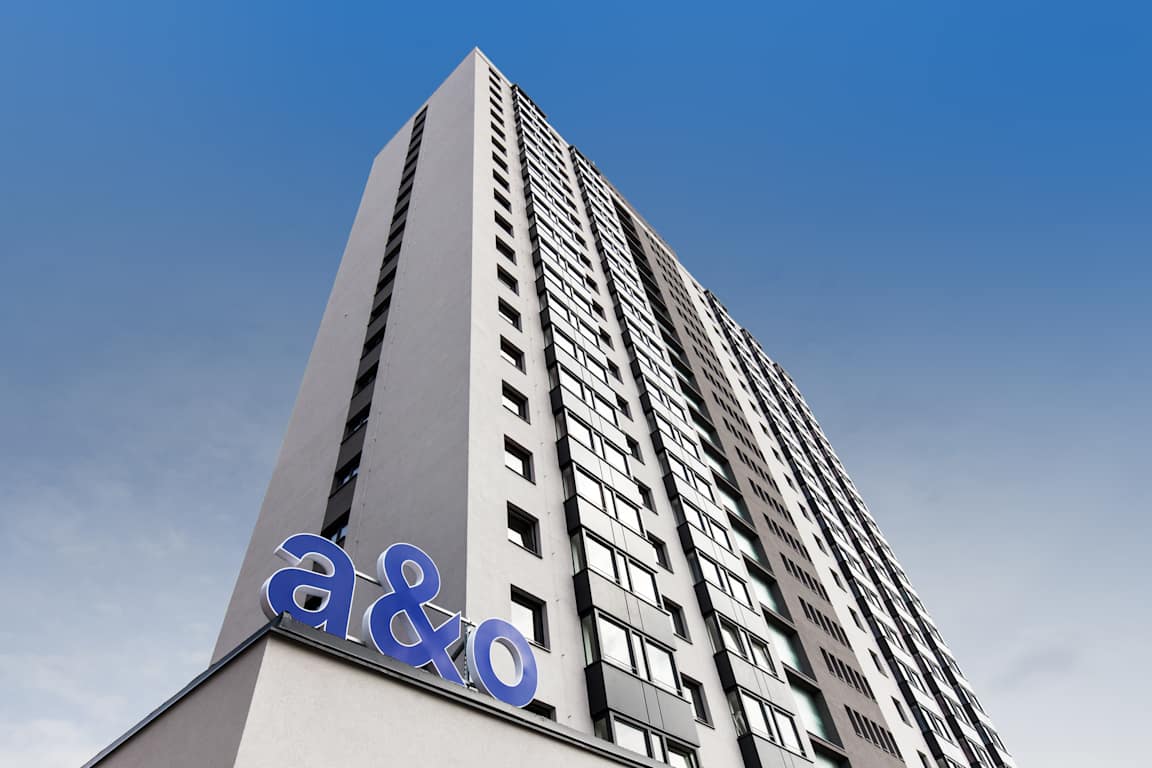 This suburban area just outside of Prague's city center has some restaurants and shops, but nothing of particular interest for a tourist. It's well connected with public transportation, though. A few restaurants can be found within the surrounding blocks, as well as some parks, a grocery store, and some schools.
Nearby Transportation
Just a few blocks to the south is a tram line that runs on a major route into Prague's city center. From here you can be in the heart of Prague in about 20 minutes or less.
Amenities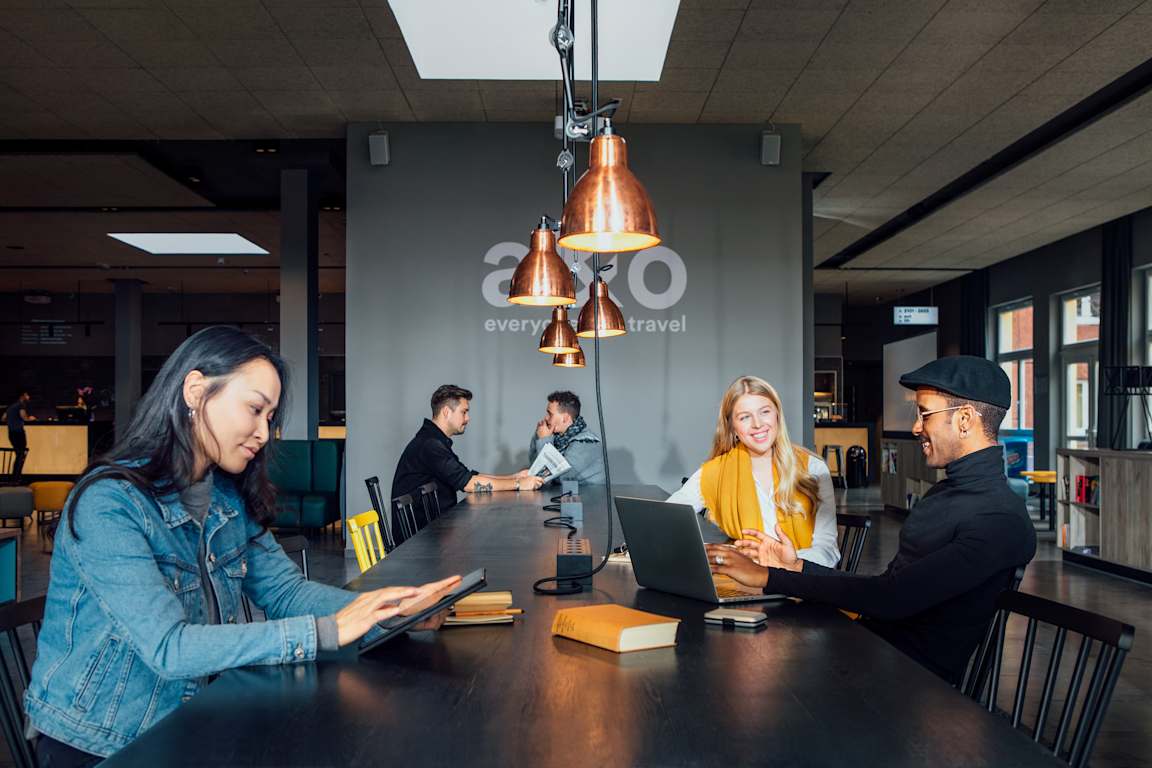 In addition to the typical amenities you find at hostels, you'll also find some unique offerings as this is a large hostel with a hotel-like vibe. They have a communal kitchen for cooking your own meals. They also have plenty of laundry machines. The large cafeteria is great, too. And if you need to drive here, you can park. With wheelchair accessible rooms and an elevator, everyone is welcome. And with an area of lockers (in addition to the storage in the rooms), you can store your valuables here easily as well.
Staff
The staff is friendly, professional, and well trained to make this large hotel-style hostel run smoothly, stay clean, and remain safe for guests.
Heads Up
Many guests say that this hostel is too quiet (but maybe that's what you're looking for). It's also a bit outside of the city center, so you'll need to take public transit.
a&o Prague Rhea
Do you have a favorite hostel that you would like to review? Let us know!