We loved this hostel! Everyone there was extremely nice, it was really bright and clean. And there was a big common room where you can meet other people. Plus you get breakfast in the morning. - Luci, Slovenia
What sets them apart?
This fairly new hostel has nice features, plenty of activities to create a fun social vibe, and a good location in the Vinohrady neighborhood.
Hostel Personality
Who's staying here?
The guests at the Post Hostel Prague are mostly younger backpackers looking for a fun time on a low budget. With solo travelers, students, female travelers, and long term travelers, this hostel caters to all types of younger budget-oriented guests.
Insider Tip
Bring a padlock so you don't have to buy one for the lockers.
Post Hostel Prague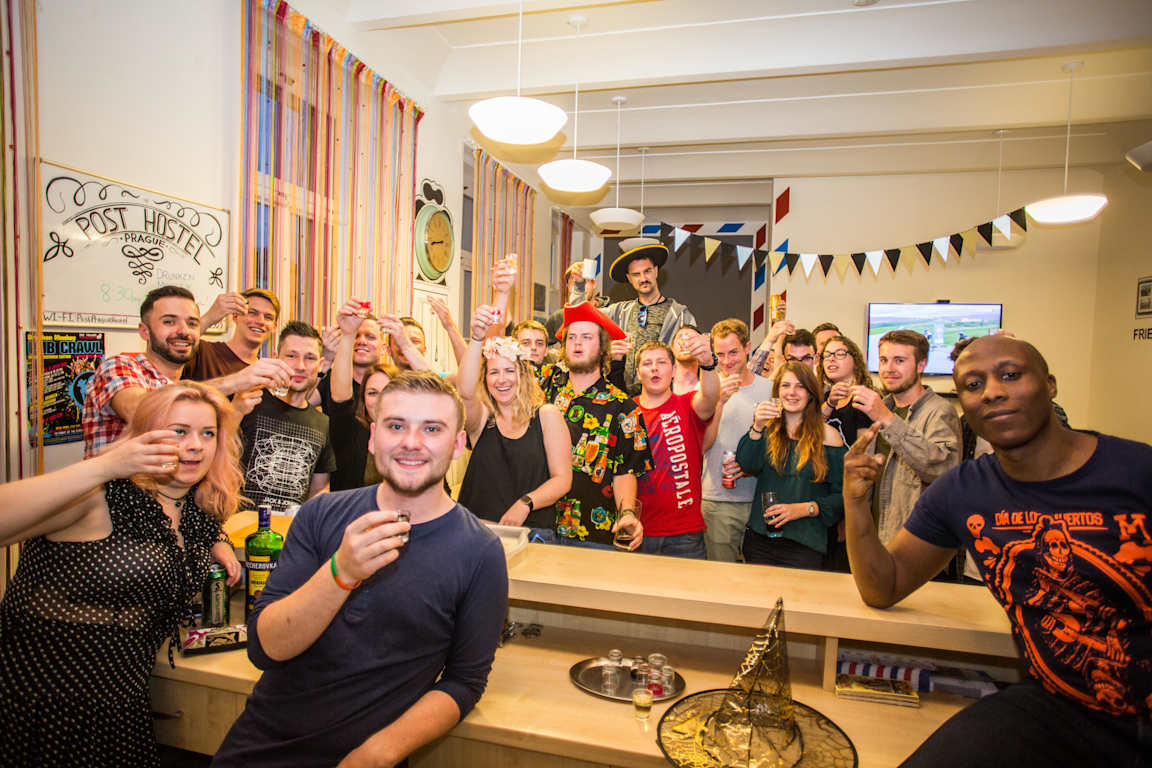 With some nice, modern features and plenty of fun activities, this social hostel has a good location in Vinohrady. Every day activities such as parties, pub crawls, walking tours and more will ensure that you meet other guests. The nice list of amenities includes modern bunks and bathrooms as well as a great kitchen and free breakfast, too.
The Facilities
Dorms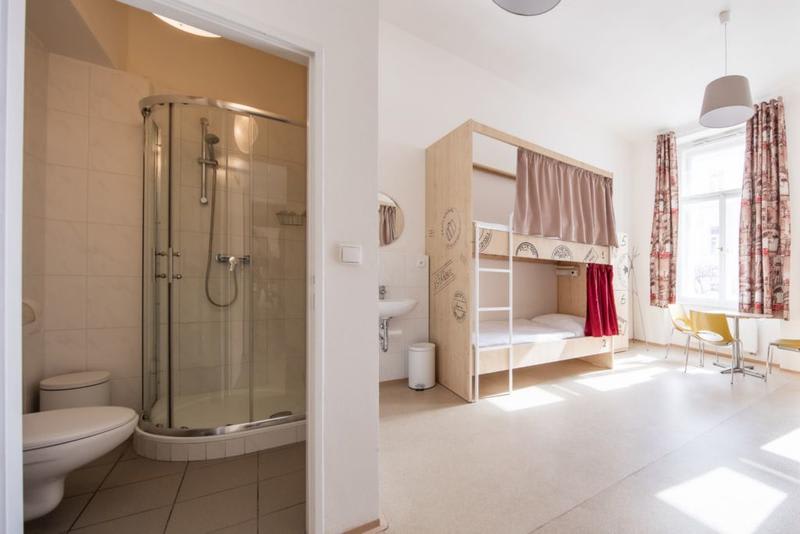 Dorms at the Post Hostel range in size from 4 to 8 people, and have bunks that are custom built and very modern. The rooms have plenty of space and natural light. The bunks have curtains, lights, and plugs for every bed. They also have lockers (bring a lock). Some rooms have ensuite bathrooms and sinks, while others use the shared hallway bathrooms. Female-only rooms are available. Linens are included, too.
Private Rooms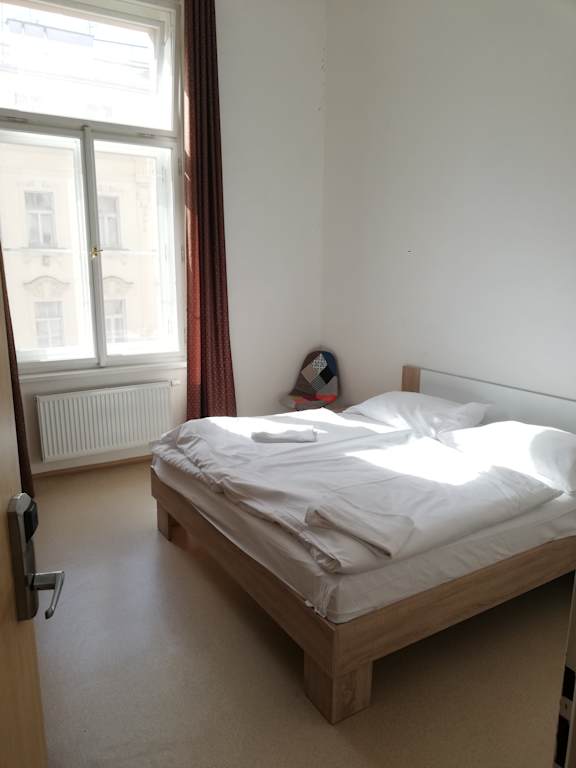 Private rooms here are nice and feel like good budget-style hotel rooms. However, they use the shared hallway bathrooms. The double rooms are very comfortable and great for younger couples or anyone who wants more privacy.
It's also possible to get a private dorm room for your small group.
Bathrooms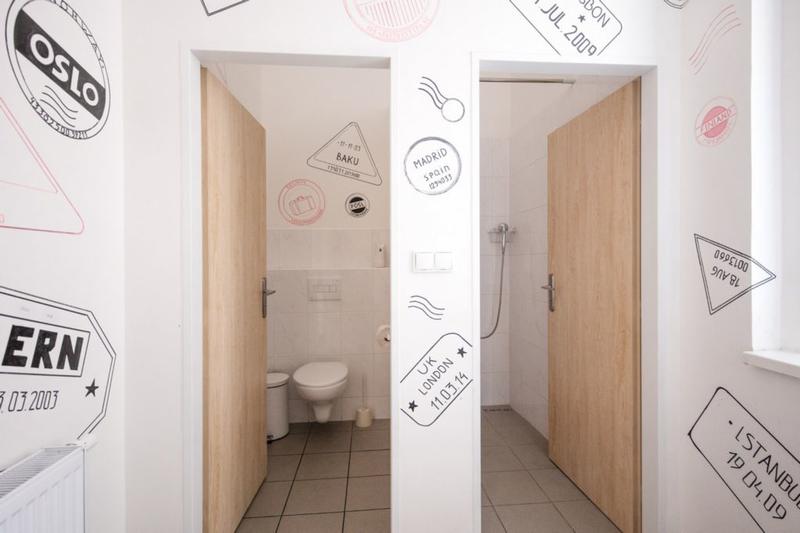 The bathrooms in this refurbished and renovated building are modern, clean, and comfortable. Everyone will be happy here as there are plenty of bathrooms for all of the guests, plenty of hot water, and good water pressure. Hair dryers are free at the desk.
Common Areas
The common area at the Post Hostel Prague is a nice place to relax and meet up with the other guests. A large TV with a PS4 as well as a foosball table provide plenty of entertainment. They also have board games and darts that you can play while you enjoy a beer from the counter. It's not exactly a bar, but with the on-site parties and provided drinks, it might as well be one during the party times. During other times, it's a nice place to chat with friends or just hang out.
The Location
Vinohrady
What's Nearby?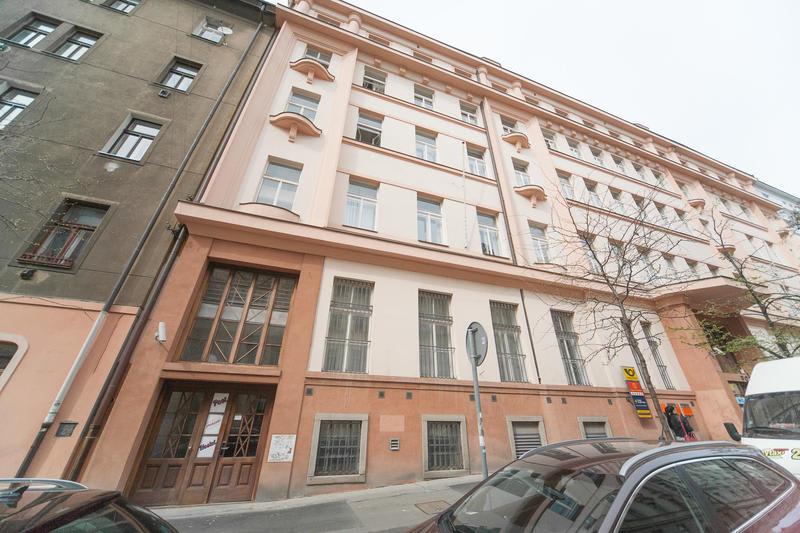 The Vinohrady neighborhood is a fantasic area to use as a base for your time in Prague. With all of the nearby bars, clubs and other nightlife, as well as restaurants, shops, museums, theaters, and parks nearby, you'll find plenty of activities just outside of the hostel. The old town is 15 to 30 minutes away on foot, and faster with public transportation.
Nearby Transportation
The tram line has a stop that is only one block away. On the tram you can get into old town Prague in just a few minutes. Also, a metro station is a few blocks away (Namesti Miru, line A) which can whisk you around town quickly. It provides easy access to the train station or central Prague (or out into the suburbs).
Activities
The activities at this hostel keep everyone busy and having a great time. Many of the activities center around Prague's nightlife, such as the pub crawls, "hidden" parties, and on-site parties. If you're looking for a good time in Prague with some of your new best friends from the hostel, then this is a good place to be.
Amenities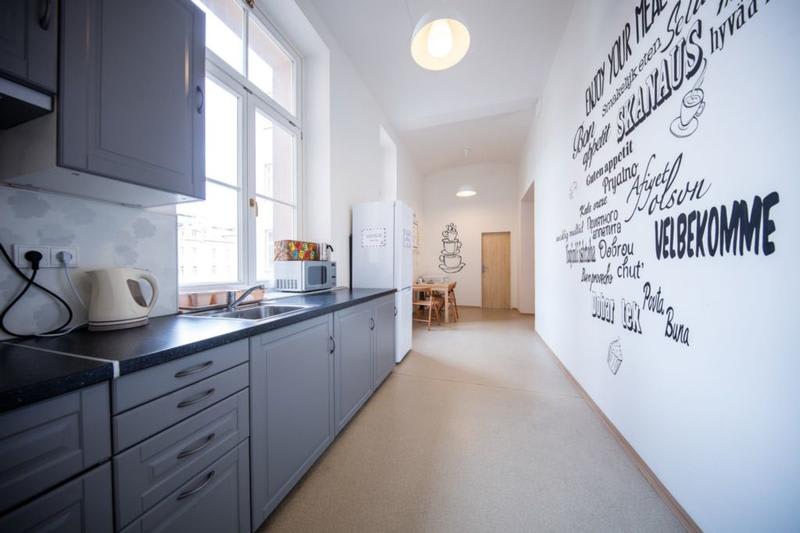 The Post Hostel Prague has a typical list of hostel amenities, including a fantastic kitchen and free breakfast. They also have Wi-Fi, lockers and luggage storage, ironing boards, and hair dryers.
Staff
The staff is made up of many other travelers who know what you're looking for at a fun hostel. They work hard to make the place run smoothly and keep it clean.
Heads Up
Generally this hostel gets great reviews, but they don't have laundry facilities or a few other nice things that some of the other nearby hostels have.
Post Hostel Prague
Do you have a favorite hostel that you would like to review? Let us know!