The best hostel I have ever been in my entire trip anywhere. Kudos to Sonny, he is accommodating and tried his best to keep me at home. I like the ambiance and atmosphere. Feels like a home! Would go back to Mcsleep hostel definitely if I find my way back to Prague! - Anonymous
What sets them apart?
This social and relaxed hostel in old town Prague near the train station is a great place to meet up with other guests, explore the city, and have a great time.
Hostel Personality
Who's staying here?
As they only have dorms, this hostel's guests are mostly younger travelers such as solo travelers, backpackers, female travelers, students, and long-term travelers.
Insider Tip
Use their fantastic kitchen to cook some meals if you want to save some money.
McSleep Hostel Prague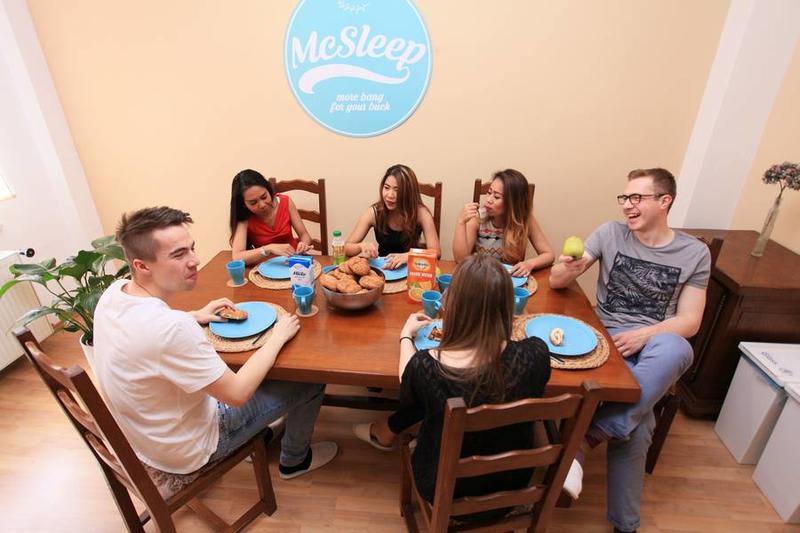 With a convenient location in the old town area not far from the train and bus stations, this hostel is close to all of the historic sights in Prague. They have a fantastic social vibe here which makes it easy to meet up with other guests. The large living room and kitchen area is like staying at someone's home with all of your friends. They have other nice amenities like laundry, Wi-Fi, and video games, too. Overall, this social and chill hostel is a great option for anyone who wants to meet other travelers to hang out with while exploring Prague.
The Facilities
Dorms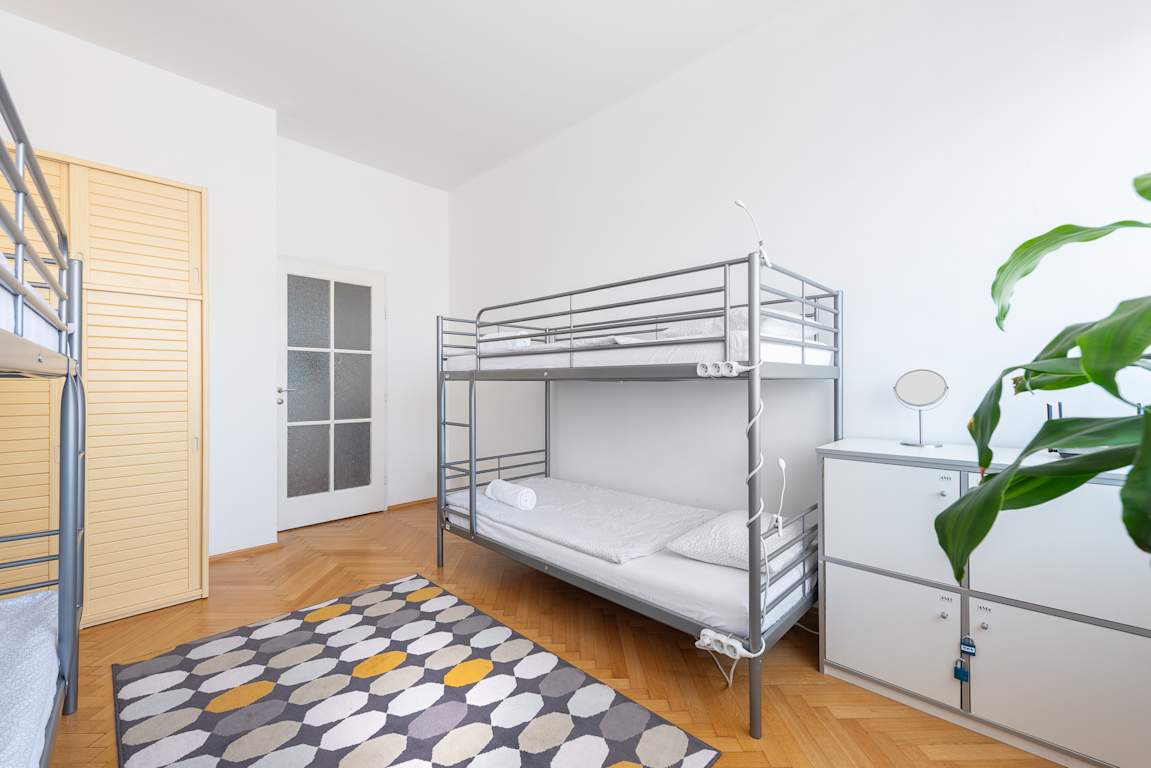 Dorms at the McSleep Hostel are comfortable and well equipped. A female-only dorm is available with its own bathroom, too. The bunk beds have plugs and plenty of space to move around in. Lockers are available in the rooms, but if you have a large bag, it probably won't fit. Ranging in size from 4 to 8 beds, the rooms are priced low and are a great value. Linens and towels are included, too.
Bathrooms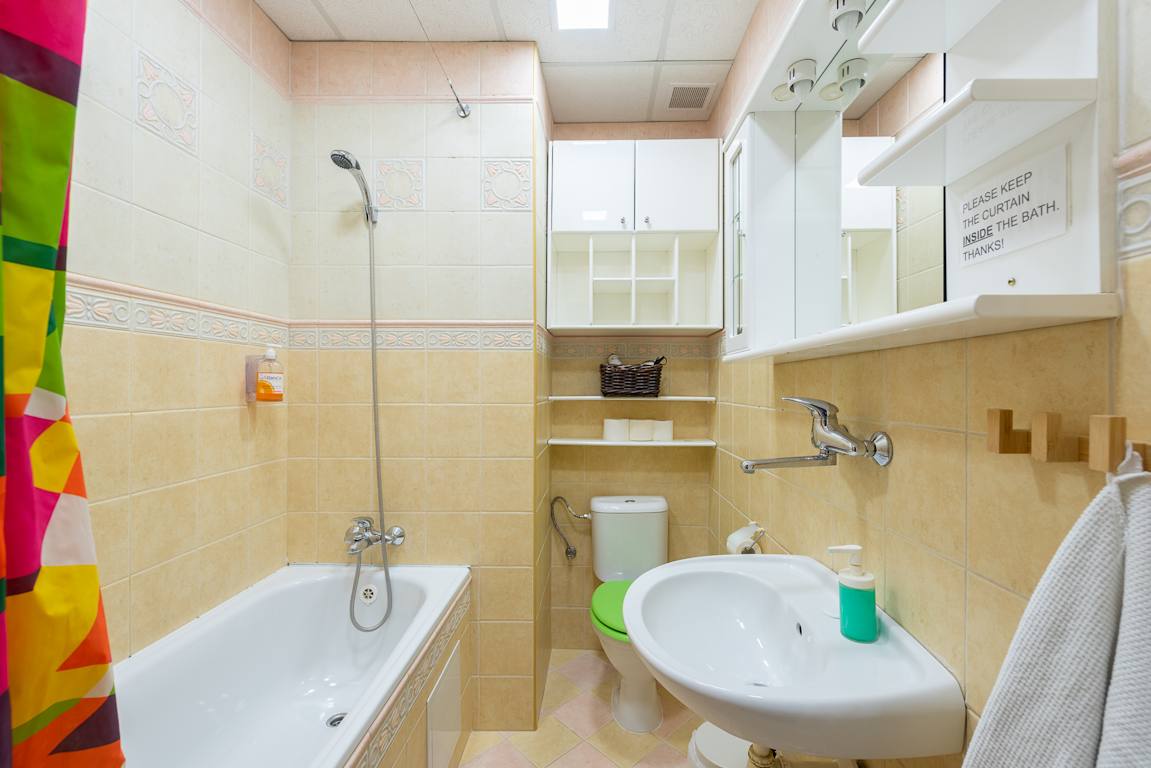 The bathrooms at this small home-like hostel are modern, comfortable, and very clean. The staff works hard to maintain their "very clean" reputation. Towels are included, and plenty of hot water is available, too.
Common Areas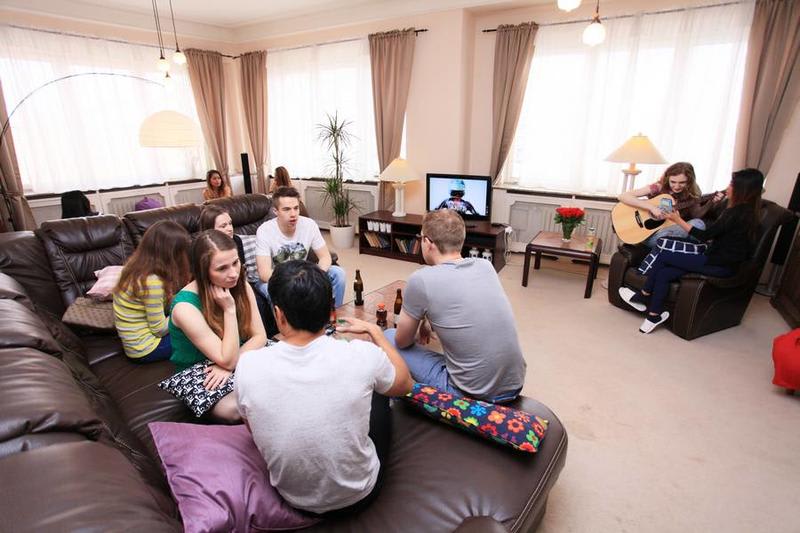 The common area here is essentially a large living room with comfortable sofas, a TV with movies and video games, and some fun bean bag chairs. Most of the guests hang out here chatting, playing games, and making plans for exploring Prague. While some guests go out to explore Prague's nightlife, this hostel is social but more chill than the crazy parties are elsewhere.
The communal kitchen is terrific, and is a nice place to cook your own meals or hang out at the tables.
The Location
Karlin
What's Nearby?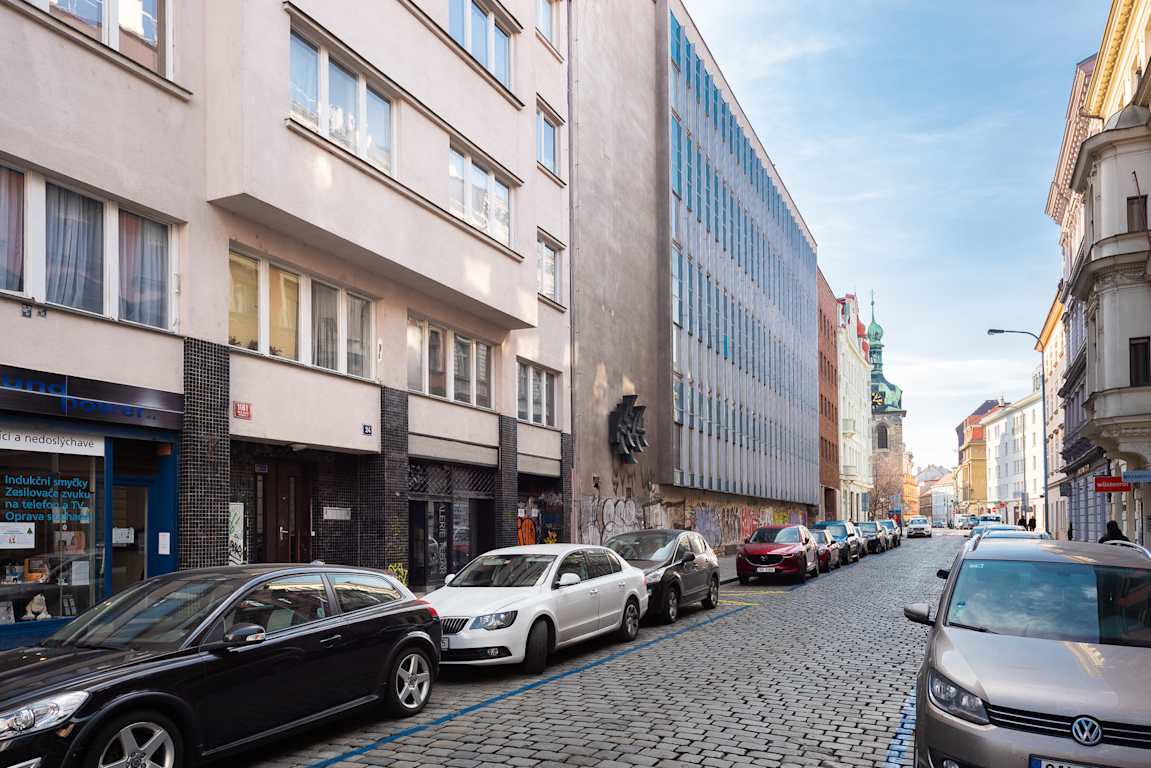 As this hostel is right on the border of old town and Karlin, plenty of restaurants, bars, and clubs are nearby. All of the historic sights in old town are within a 20 minute walk. The Vitkov hill is also nearby which offers great views over the city and a few museums, too.
Nearby Transportation
The main train and bus stations are just a few blocks away. This is a very convenient hostel if you're just arriving or leaving Prague. The tram system and Prague's metro system are also nearby, so you can get yourself around the city center or further afield in a hurry if you like.
Amenities
This home-like hostel has a great kitchen and living room area. They also have laundry, luggage storage, Wi-Fi, video games and board games, and a number of other conveniences for your stay.
Staff
The staff here is great. Not only do they keep this fairly new hostel in tip-top shape with regards to cleanliness, but they also make sure that everyone is having a good time.
Heads Up
This highly rated hostel gets good reviews from guests. They don't offer private rooms, and they don't have A/C which might be a problem in the heat of the summer (but that's common in hostels in Prague).
McSleep Hostel Prague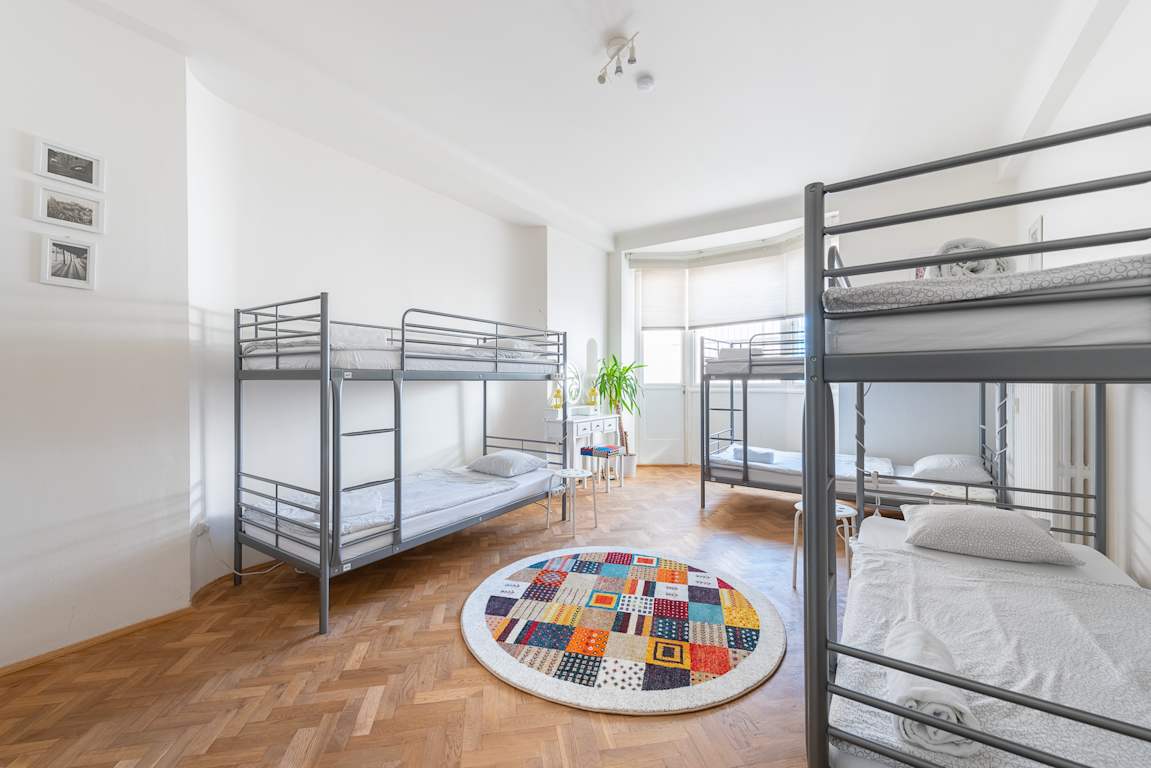 Do you have a favorite hostel that you would like to review? Let us know!