By far my favorite place to stay. Staff was unbelievably welcoming and helpful. The communal dinner was awesome and if you want to meet people, this is the place to be. I made friends with people that felt like we've known each other for years. I would live/work here if it were possible. Thanks for an amazing experience! - American Guy
What sets them apart?
This highly rated hostel in Old Town Prague has a great list of amenities and plenty of activities to help you meet up with other travelers. From group dinners to free tours, and with a variety of room types, you really can't go wrong here.
Hostel Personality
Who's staying here?
Mostly younger budget travelers stay here. You'll feel right at home if you're a solo traveler, backpacker, young couple, or long term gap year traveler.
Insider Tip
They only accept cash for the final payment upon arrival. Also, bring your own lock for the lockers.
Ahoy! Hostel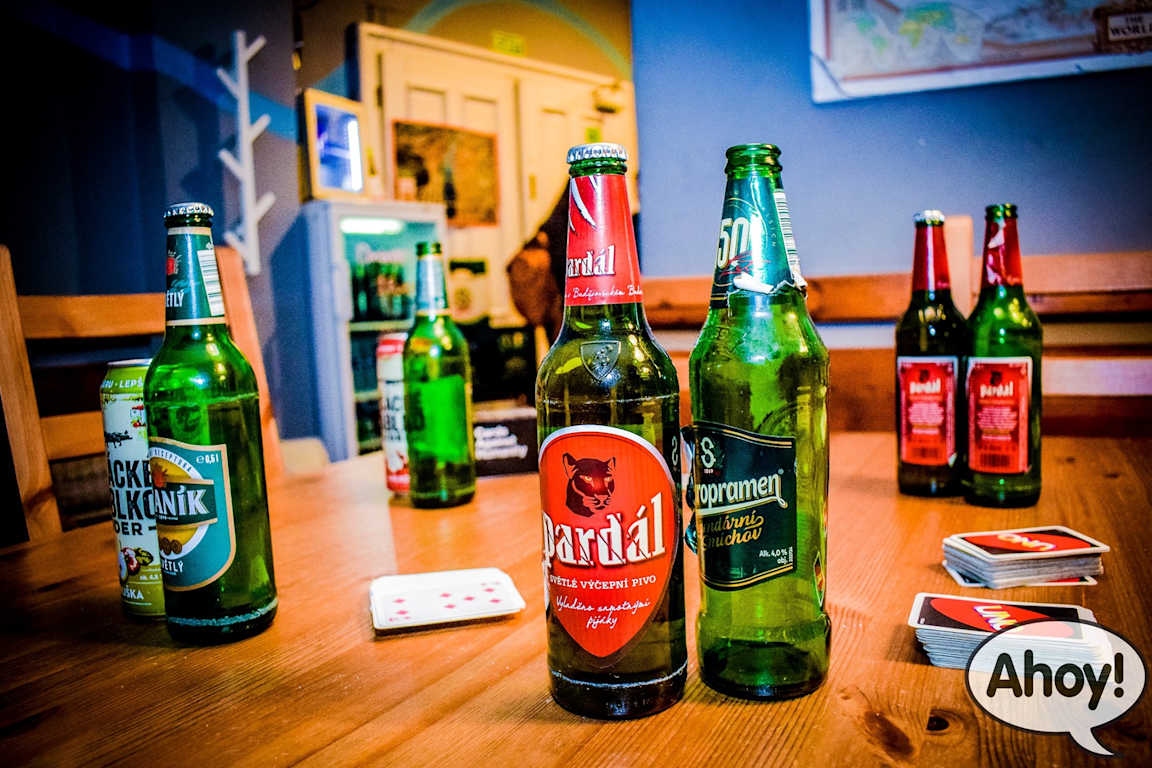 This very popular and highly rated hostel is located in old town Prague within a short walk to Wenceslas Square and Old Town Square as well as all of the other historic sights and attractions in the city center. They also organize a large number of group activities and events such as group dinners for all of the guests to get to know one another. They also have pub crawls, free walking tours, and more. The amenities are nice, too, and you'll find everything you need here to enjoy the city.
The Facilities
Dorms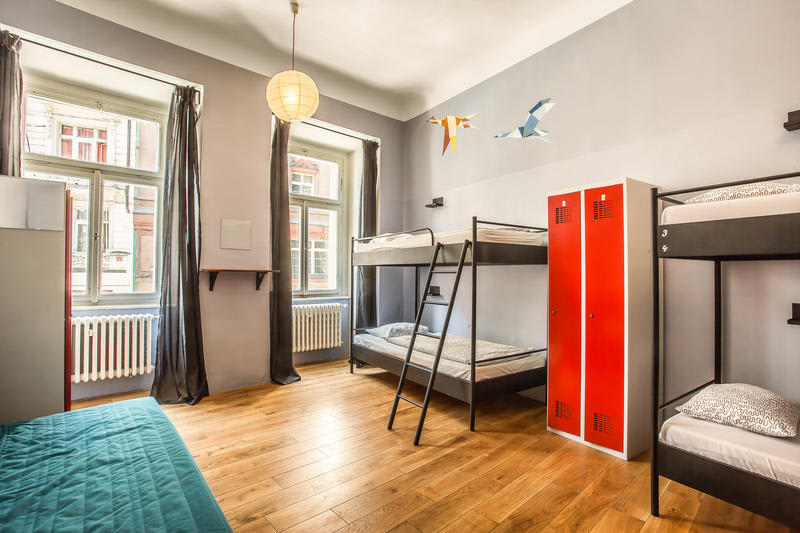 Dorms come in sizes from 4 beds to 10 beds, and some of the rooms have ensuite bathrooms. The beds are all in bunks, and each bed has a small shelf for your phone or other items. Lockers are in the rooms (bring a lock). Most rooms are very well lit with large windows, and they have heat.
Private Rooms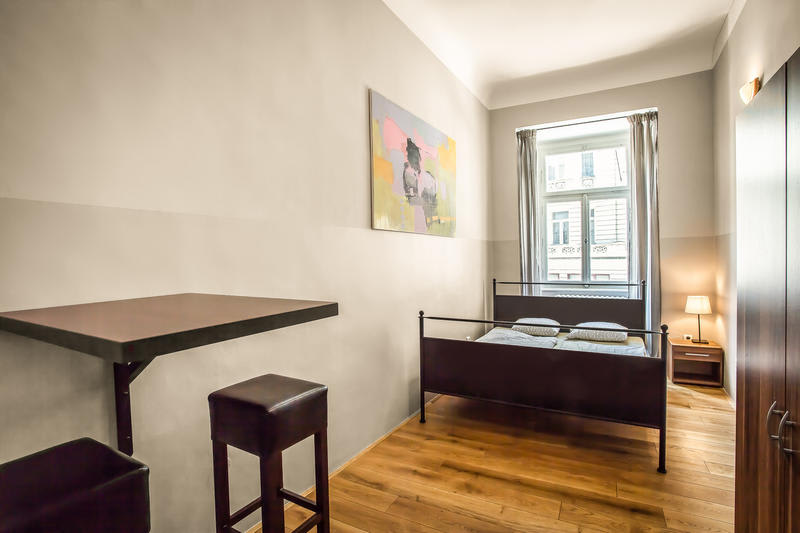 Private rooms here are great for couples or friends that want more privacy. The double and twin rooms have shared bathrooms but modern furniture. While not very large, they have a great price, are very clean, and they have the feel of a budget-style hotel room.
Bathrooms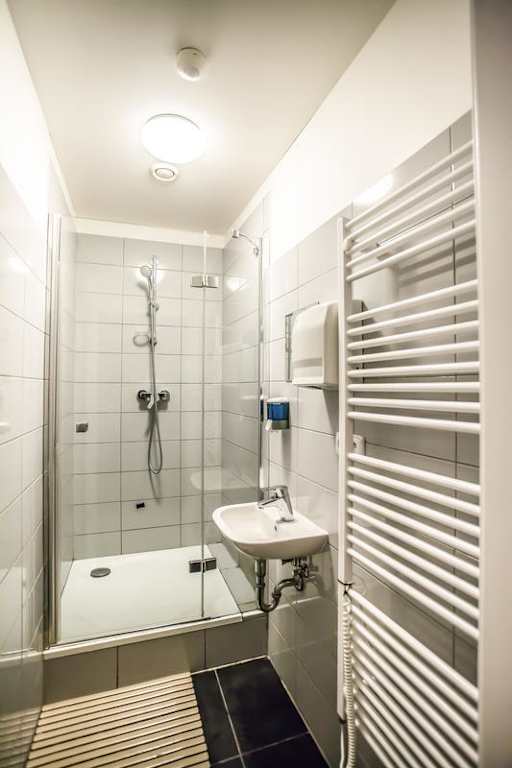 The bathrooms at the Ahoy! hostel are modern, clean, and renovated. There's no "history" in these bathrooms which is nice. They have plenty of hot water and water pressure. Towels can be rented at the desk if you don't bring your own.
Common Areas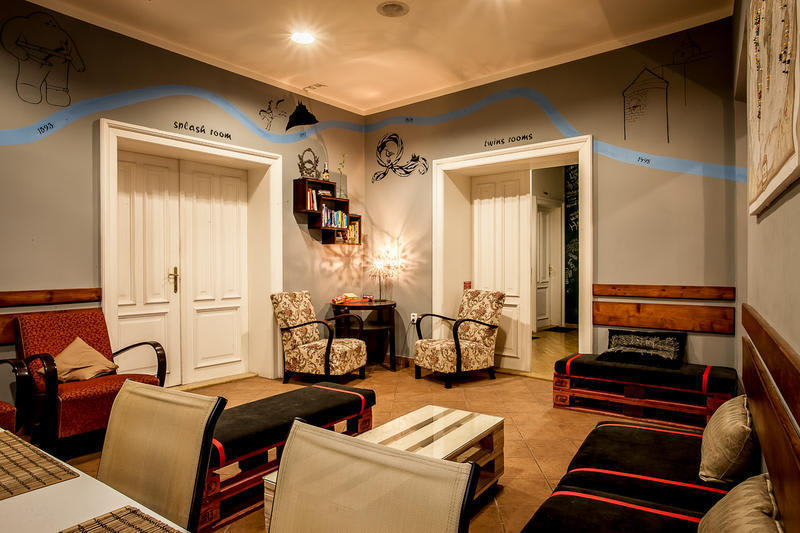 The common spaces here are comfortable. The large dining room and kitchen area is where everyone has their group dinners as well as other meals that people might cook. They have 2 other smaller kitchens for guests to use as well. The main lounge room has a few comfortable places to relax including nice sofas and chairs.
The Location
Stare Mesto (Old Town)
What's Nearby?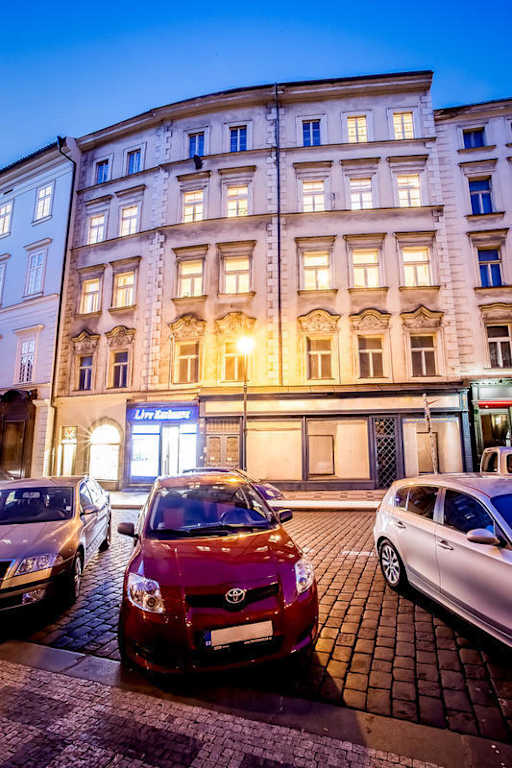 Located right near Wenceslas Square, the Ahoy hostel is also close to Charles Bridge, the Astronomical Clock, and everything else in old Prague. All of the restaurants, bars, theaters, museums, and shops are all at the doorstep of this hostel. You can't go wrong here, and you'll be able to explore the best of Prague during the day and enjoy the nightlife.
Nearby Transportation
This hostel is located close to both the tram and the metro. The nearest metro station is at Wenceslas Square, and from there you can get to the main areas of Prague quickly. Also, the tram runs nearby and can take you around old town or to other great neighborhoods of central Prague easily.
Activities
This hostel does a lot to foster a community feel. Starting with the group dinners, everyone can get to know each other and share a drink and a meal. They also organize free walking tours of the city so you can learn all about Prague. They also have river parties, pub crawls for those who want to experience the nightlife, and other tours and activities.
Amenities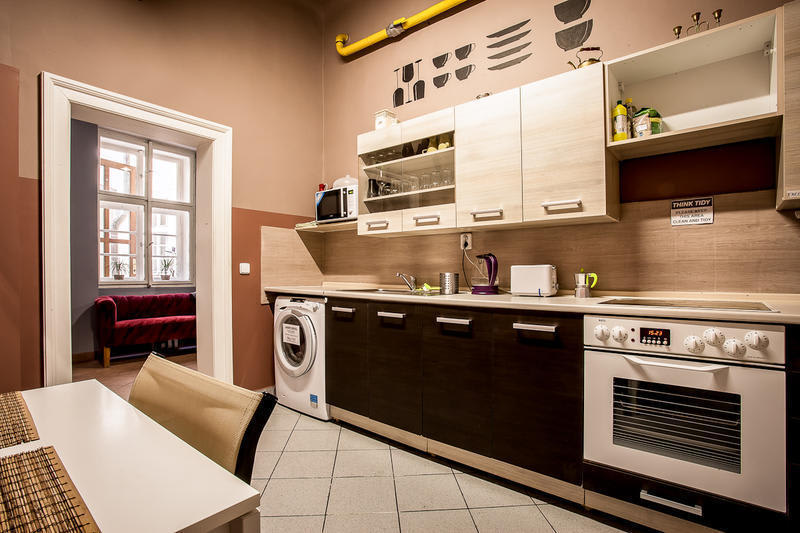 Typical hostel amenities can be found here such as the amazing kitchens for cooking your own meals, free Wi-Fi, laundry machines, towels, linens, a travel desk, and more.
Staff
The very friendly staff gets involved to make sure that everyone is having a great time. They make sure everything runs smoothly and keep things very clean, too.
Heads Up
They don't have a bar, but plenty are available around the neighborhood. You will also have to pay extra for a towel or a lock. Also, they only take cash upon arrival for the remainder of your payment.
Ahoy! Hostel
Do you have a favorite hostel that you would like to review? Let us know!