Great hostel, close to subway and 4 stops till Colosseum. Social Hostel. I will be back. - Anonymous
What sets them apart?
This hostel's cheap price, large rooms, and clean facilities make it a good option for budget travelers who don't mind being a bit outside the city center.
Who's staying here?
This is an affordable hostel so it appeals to young travelers who want somewhere cheap to stay. It has a decent social atmosphere, so it's easy to meet people. Also, there's an age restriction (40 years old) so everyone's pretty young.
Insider Tip
Grab some food at the nearby supermarket and you can use their kitchen to save money on eating out.
Youth Station Hostel - Rome -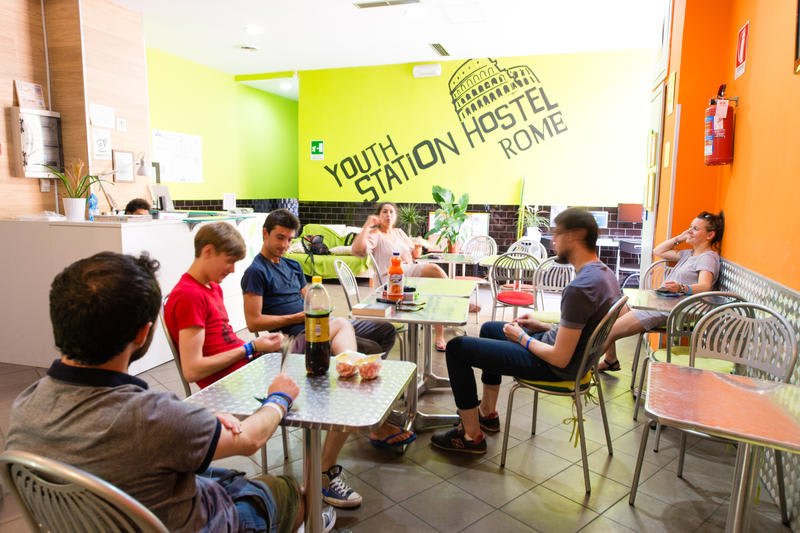 This hostel is clean and comfortable with large rooms and friendly staff. It's a bit outside of the city center, so familiarize yourself with the bus and metro system before you arrive and your visit will go a bit smoother.
The hostel has nice facilities and the space stays clean. If you're looking for somewhere cheap to stay (no city tax!), and don't mind a longer trip into the city center, then this is a good option.
The Facilities
Dorms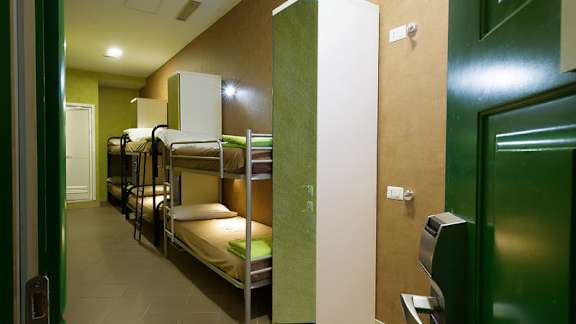 This hostel has dorms that sleep anywhere from four to seven people. The rooms are surprisingly large and there are lockers available to guests where you can secure your belongings. The mattresses are new and the rooms feel new and modern. It's a nice place to spend a few nights in Rome.
Private Rooms
The hostel also has twin private rooms available with two twin beds. The rooms are also large and there are simple furnishings like a table and chairs.
Bathrooms
Each room has it's own ensuite bathroom attached. The bathrooms are clean and modern and it's convenient to not have to walk down the hall. The floors can get a bit wet though, so shower shoes are a plus.
Common Areas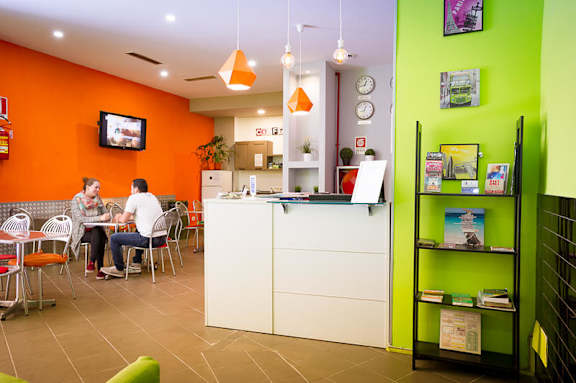 This hostel has several common areas with tables and chairs where you can relax with a book, chat with other guests, or enjoy some food you prepared for yourself in the kitchen. The shared kitchen is a nice convenience. Head over to the supermarket down the street to stock up on supplies and you can save a lot of money on eating out. There's a table with benches where you can enjoy your meal as well.
The hostel also has a public computer space in case you forgot your laptop. It's a small fee to use the computer, but it's a nice convenience to know it's available.
The Location
Nomentano
What's Nearby?
This hostel is a bit outside of Rome's city center, so familiarize yourself with the bus and metro system before you arrive. There's a supermarket just next door where you can pick up snacks and supplies to cook. The area is generally quiet and you'll enjoy a good night's sleep.
The major tourist attractions are a bit further away than most hostels. It's a fifteen to twenty minute train ride to the Colosseum (or an hour walk). The Trevi Fountain is about half an hour away by metro.
Nearby Transportation
This hostel is a bit outside of the city center so you'll appreciate that the metro is just a minute's walk away. The closest station is Bologna Metro Station, which is on Line B. Many sights are about a half hour train ride away, and city buses can also be helpful for getting around, particularly on weekends when the metro runs less frequently.
Amenities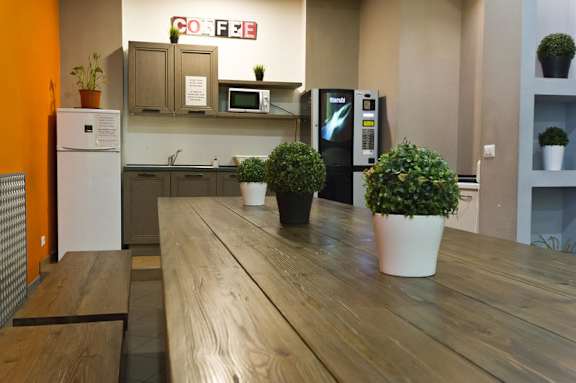 This hostel has all of the standard amenities including a nice shared kitchen, Wi-Fi access, and luggage storage (for a price). The rooms are air conditioned and the building is secure with 24 hour a day reception, keycard access, and security lockers for guests in the dorms.
Staff
The staff here are professional and available 24 hours a day. They keep the facilities clean and the services running smoothly. Let them know if you have any questions or concerns during your time at Youth Station Hostel.
Heads Up
The biggest complaint about this hostel is it's location, which is pretty far outside of the city center. You pay less for the rooms (no city tax), which are larger than you find in most hostels though, so in some ways it's nice to be a bit removed.
Youth Station Hostel - Rome -
Do you have a favorite hostel that you would like to review? Let us know!