Telluride has grown into a year round destination with great hiking, biking, and natural beauty. This makes it an ideal place to go for a couple looking for a romantic getaway any time of the year. Even so, most visitors head to the area during the winter ski season to enjoy an adventurous vacation on the slopes. If you're looking for a romantic place to stay, you can choose between staying in the Town of Telluride or the nearby Mountain Village. Both have plenty of options to offer and a number of great vacation rentals and airbnb's to choose from.
Town Of Telluride
The Town of Telluride has a charming historic vibe that's perfect for couples that want to be near restaurants and shopping. The town hosts a number of festivals and visitors really appreciate the complimentary gondola and convenient access to skiing.
Below are a few great properties for couples in the area.
Designer Condo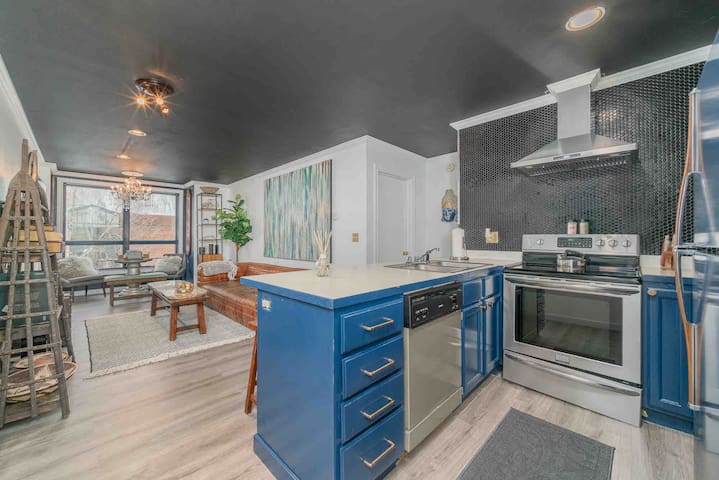 1 Bedroom/1 Bathroom, Modern Kitchen, Washer & Dryer
This 1 bedroom condo is in a convenient location near all of the restaurants and shopping that Main Street has to offer. It has nice furnishings and a central location. It's top floor location also means that it's in a relatively quiet setting.
Penthouse on Main Street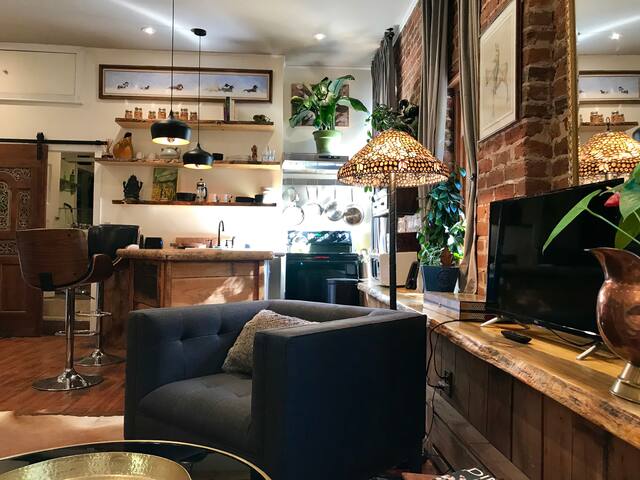 1 Bedroom/1 Bathroom, Top Floor Unit, Washer & Dryer
This charming penthouse is located right in downtown, in a historic building with hardwood floors and high ceilings. It's a short walk from the gondola and ski lifts and is right next to a park. It's located on the top floor and has nice furnishings including a washer and dryer.
Downtown Telluride Condo
1 Bedroom/1 Bathroom, Convenient Location, Grill
Located right in Telluride by Cornet Creek, this condo has a nice kitchen and a modern space. It's steps from Main Street but is still in a peaceful area. Couples appreciate the convenient and quiet setting and you can easily walk to a number of great restaurants and bars in the area.
Main Street Luxury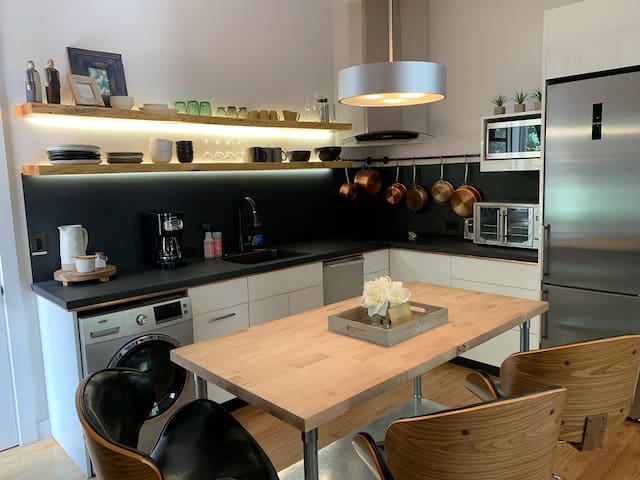 Studio/1 Bathroom, 2nd Floor, Historic Building
This luxury apartment is located in a beautiful historic building with a modern interior. It really offers the best of both worlds - where historic charm meets modern convenience. There is plenty of natural light and the location is convenient to everything that the area has to offer. This is a 2nd floor unit.
Mountain Village
The Mountain Village Core is where you want to stay for easy access to skiing. This area has the most ski in/ski out options as well as easy access to the ski school. When you head a bit further out there are a number of larger private homes with great amenities like hot tubs, game rooms, and spectacular views.
Sunset Circle Chalet
2 Bedrooms/2 Bathrooms, Loft, Hot Tub, Outdoor Dining Area
This impressive mountain chalet truly is unique. It's located in a serene setting surrounded by trees and spectacular views. It's about a 6 minute drive from Mountain Village, and it's a great option for couples who want to get away from everything and enjoy a quiet retreat. There's a beautiful outdoor space with a hot tub, an outdoor dining area, grill, and even a heat lamp. The interior is impressively decorated with high end furnishings and a well stocked kitchen.
Mountain Vista House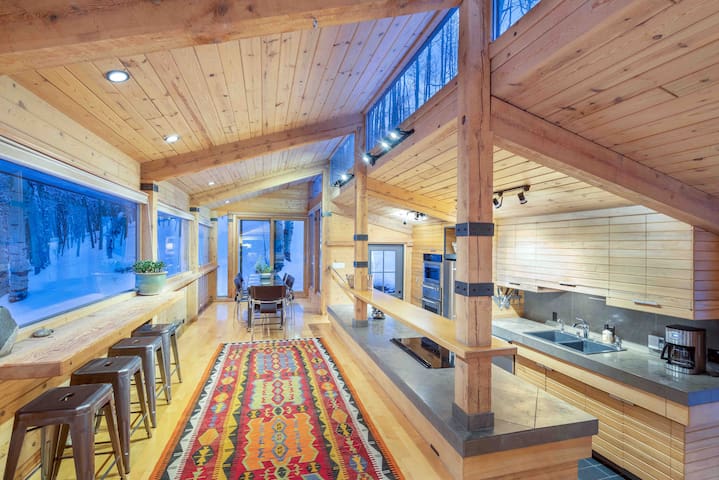 2 Bedrooms/2 Bathrooms, Patio, Impressive Views
This cabin is where modern style meets mountain charm. It's about 3 miles from the town of Mountain Village and any skiing options in the area, but nearby you'll find plenty of hiking trails and other natural beauty. The house has an impressive kitchen, a great outdoor patio, a grill, and an indoor/outdoor sound system. Although the space isn't large, it's perfect for couples who want a tranquil, natural setting with great furnishings.
Happy Travels!
If you're interested in more accommodation options in Telluride, you should also see
The Best Airbnb Cabins and Places to Stay for Groups in Telluride
and
The Best Airbnb Cabins for Families in Telluride, Colorado
.