Telluride has a lot to offer the whole family. In addition to world class skiing, the area has great hiking, biking, and plenty of natural beauty, making it a great year-round destination. Although there's plenty to do any time of the year, most visitors head to the area during the ski season. Visitors can choose between staying in the Town of Telluride or the nearby Mountain Village. Both have a lot to offer and a number of great vacation rentals to choose from. So if you're a family that needs more space, we've put together a list of idea places on airbnb, so check it out.
Town Of Telluride
The Town of Telluride has a charming historic vibe, great restaurants, and some interesting shopping. This is a great area for families that want to be near dining and shops. The town hosts a number of festivals as well and visitors really appreciate the complimentary gondola and convenient access to skiing.
Telluride Lodge
3 Bedrooms/2 Bathrooms, Balcony, Gas Fireplace
This 3 bedroom condo is a great option for families of up to 7 people. One of the bedrooms has bunk beds with a twin top bunk and a double on the bottom - perfect for kids. Guests also like the balcony and the views of the area's skiing. There's also a gas fireplace, a large sectional sofa, a Smart TV, and more. If you're planning to cook a lot of your meals, you'll appreciate the well stocked kitchen and grocery store that's next door.
The Alley Haus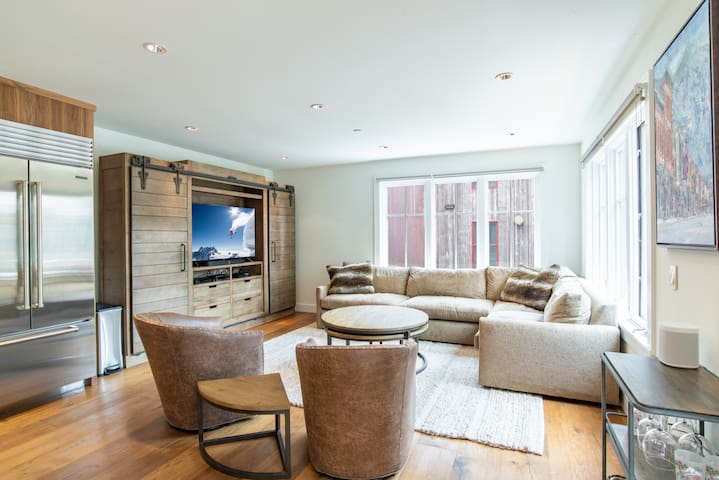 3 Bedrooms/2.5 Bathrooms, Near Ski Lift, Nice Outdoor Space
Located just a block from the ski lift & gondola, this townhouse is a great option for families of up to 8 people. The kitchen has state-of-the-art appliances and there are a couple of balconies with impressive views. The property is also just a short walk from a number of great restaurants. The convenience and comfort of this townhome make it a great option for families with kids or any group of adults.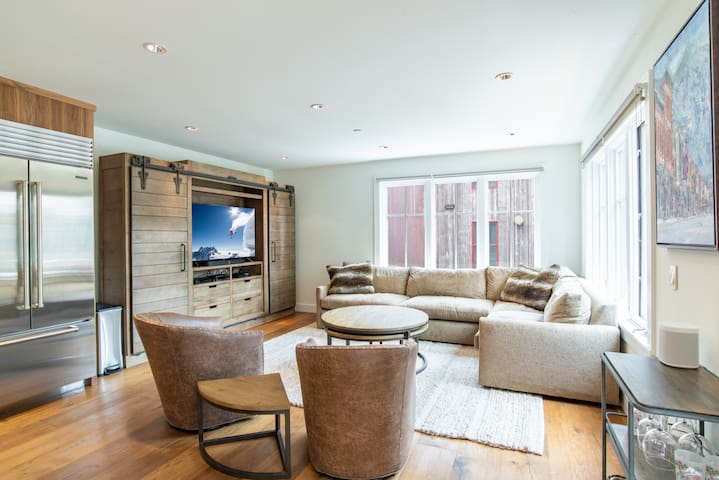 Designer Condo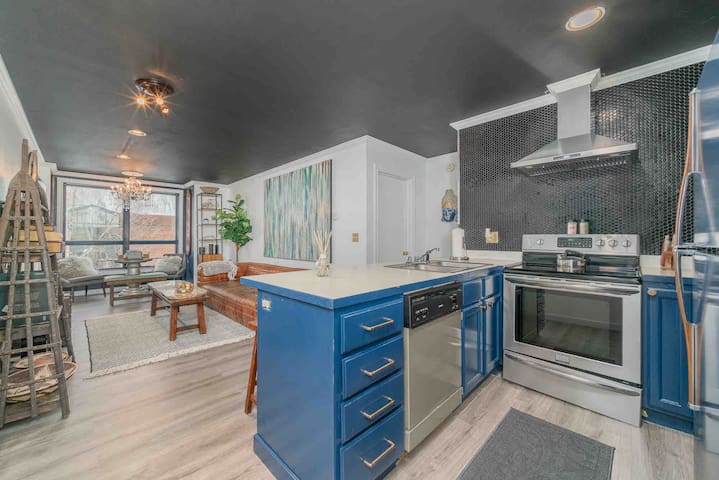 1 Bedroom/1 Bathroom, Modern Kitchen, Washer & Dryer
This 1 bedroom condo is in a convenient location near all of the restaurants and shopping that Main Street has to offer and just a block from the gondola. It has nice furnishings and a well stocked kitchen. It's top floor location also means it's a relatively quiet setting. Although it just has 1 bedroom, it can accommodate up to 5 people. The bedroom has 2 full beds, and there's a roll away for a fifth person.
Mountain Village
Mountain Village Core is the place to stay for families who want easy access to skiing and the ski school. This area has the most ski in/ski out options. For families who want more space and luxury amenities, it's best to look a little further out at the larger private homes. These luxurious lodges often have hot tubs, game rooms, and spectacular views.
Aspen Ridge
3 Bedrooms/3 Bathrooms, Fireplace, Ski-In/Ski-Out, Deck & Grill
Aspen Ridge Townhomes are conveniently located right in the heart of Mountain Village. You'll be conveniently close to skiing, restaurants, shopping and any kind of entertainment. There's also a golf course nearby. It's a ski-in/ski-out townhome with a nice kitchen, a deck, and a grill. This is a great option for families of up to 6 people.
Luxury Mountain Retreat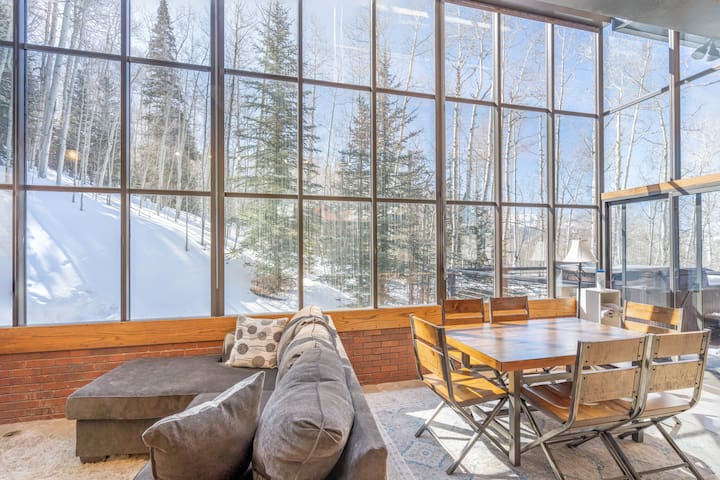 4 Bedrooms/3 Bathrooms, Wrap-around Porch, Private Hot Tub, Gourmet Kitchen
This impressive 4 bedroom home is great for large families, or several families traveling together (up to 11 people). It's a short drive from the gondola and Mountain Village, but there's free transportation available during the ski season.
The home is very beautiful with lots of natural light, spectacular views, a private hot tub, and a fireplace. There's a beautiful wrap-around porch and a state-of-the-art kitchen. For families that are looking to escape into nature, this spot couldn't be better.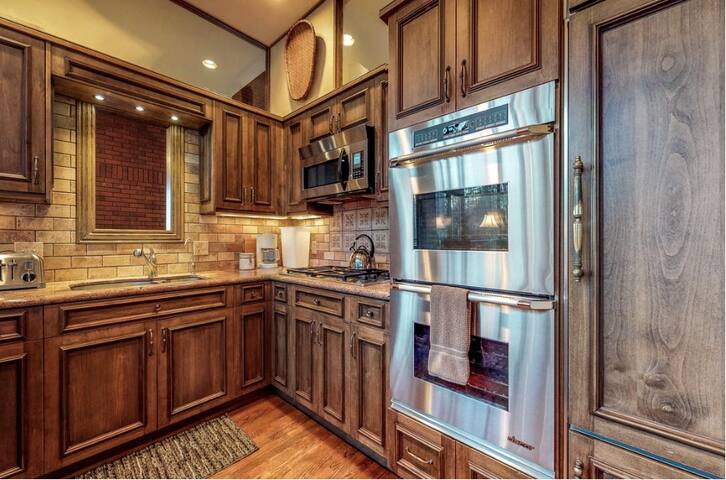 Mount Wilson Way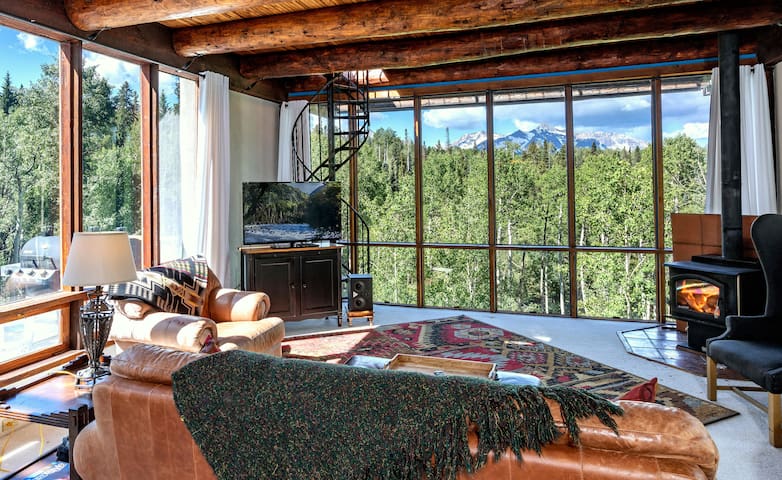 3 Bedrooms/3 Bathrooms, Large Windows with Spectacular Views, Hot Tub
This breathtaking mountain cabin offers spectacular views of the area and is a great option for families of up to 10 people. The large windows fill almost every room, and the natural light and serene setting can't be beat. There's a hot tub, gourmet kitchen, and a bright and airy atmosphere. The property is about a 5 minute drive from ski lifts and the gondola, and nearby there is also great hiking trails and a beautiful forest.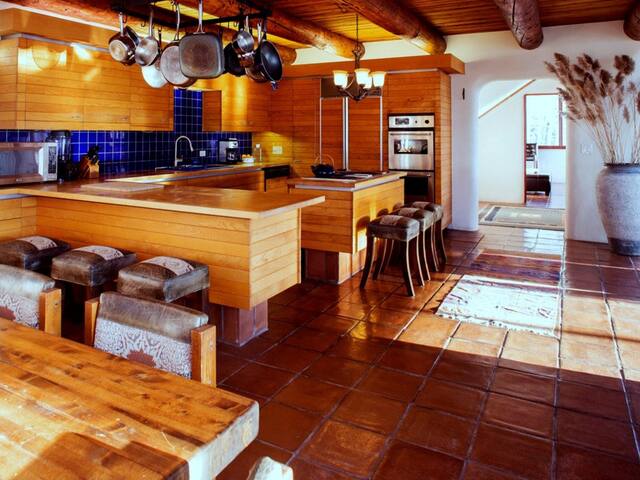 Ski-in/Ski-out Mountain Village Lodge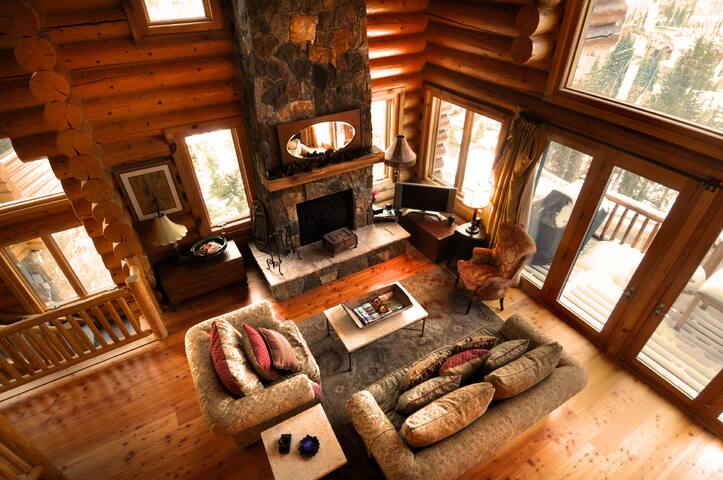 4 Bedrooms/3.5 Bathrooms, Patio, Hot Tub, Fireplace
This 4 bedroom ski-in/ski-out property is a great option for families of up to 10 people. There's a quintessential mountain lodge style, a fireplace, hot tub, and more. The large windows offer spectacular views of the area, and there are two master suites, two separate living rooms, and plenty of space for a large group or several families. The gourmet kitchen has high end appliances and the dining area can fit large groups.
Happy Travels!
If you're interested in more accommodation options in Telluride, you should also see
The Best Airbnb Condos and Cabins for Couples in Telluride for a Romantic Getaway
and
The Best Airbnb Cabins and Places to Stay for Groups in Telluride
.