With its great hiking, biking, and natural beauty, Telluride makes a great year round travel destination for groups. Although there's plenty to do any time of the year, most visitors head to the area during the ski season. Visitors can choose between staying in the Town of Telluride and nearby Mountain Village. Both have a lot to offer and a number of great vacation rentals that you can choose from.
Town Of Telluride
The Town of Telluride has a charming historic vibe, great restaurants, and some interesting shopping. This is a great area for groups that want to be near dining and nightlife. The town hosts a number of festivals and visitors really appreciate the complimentary gondola and convenient access to skiing.
Telluride Lodge
3 Bedrooms/2 Bathrooms, Balcony, Gas Fireplace
This 3 bedroom condo is a great option for groups of up to 7 people. One of the bedrooms has bunk beds with a twin top bunk and a double on the bottom. Guests really like the balcony and views of the area's skiing. There's also a gas fireplace, a large sectional sofa, a Smart TV, and more. If you're planning to cook a lot of your meals, you'll appreciate the well stocked kitchen and grocery store that's next door.
The Alley Haus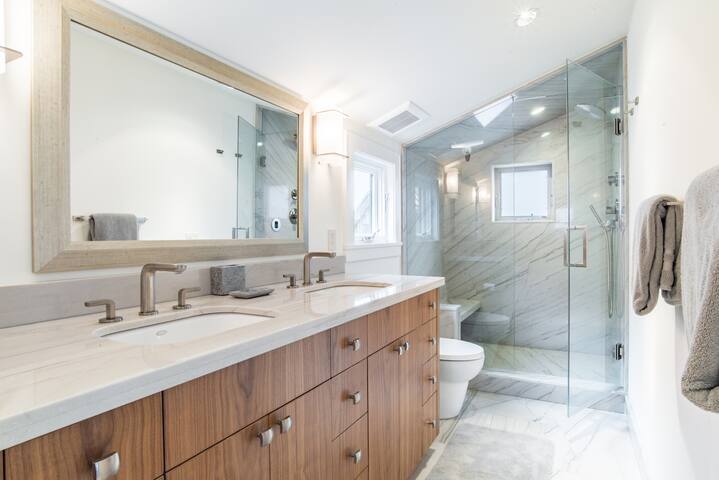 3 Bedrooms/2.5 Bathrooms, Near Ski Lift, Nice Outdoor Space
Located just a block from the ski lift & gondola, this townhouse is a great option for groups of up to 8 people. The kitchen has state-of-the-art appliances and there are a couple of balconies with impressive views. The property is also just a short walk from a number of great restaurants. The convenience and comfort of this townhome make it a great option for groups who want to enjoy everything that the area has to offer.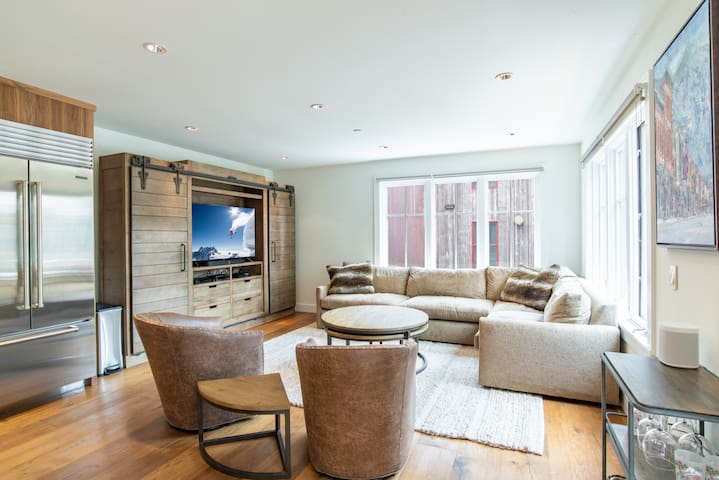 Main Street Ski Lodge
2 Bedrooms/1 Bathroom, Fireplace, Near the Park
This 2 bedroom condo is a nice option for small groups in downtown Telluride. It's right by Town Park and near many great restaurants along Main Street. You can also walk or take a free bus (from right outside the front door) to the ski lifts. The property's comfortable with a fireplace and a nice kitchen.
Mountain Village
For groups that want convenient access to skiing, Mountain Village Core is the best option. This area has the most ski in/ski out options as well as easy access to the ski school. For groups who want more space and great amenities, it's best to look a little further out at the larger private homes that often offer hot tubs, game rooms, and spectacular views.
Luxury Mountain Retreat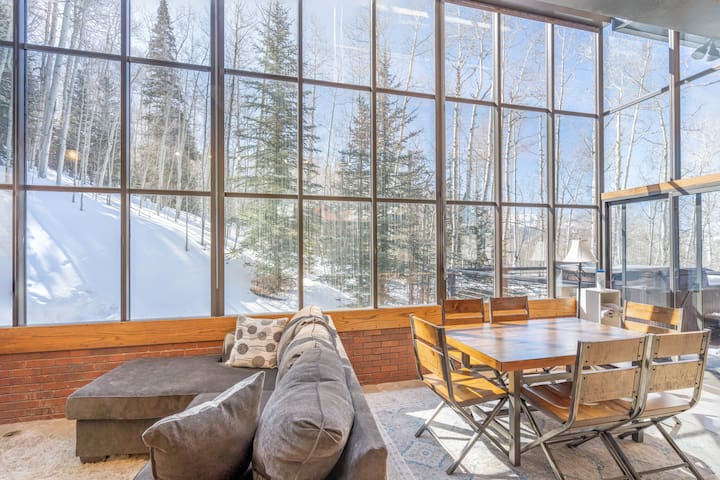 4 Bedrooms/3 Bathrooms, Wrap-around Porch, Private Hot Tub, Gourmet Kitchen
This impressive 4 bedroom home is great for large groups of up to 11 people. It's a short drive from the gondola and Mountain Village, but there's free transportation available during the ski season.
The home is absolutely beautiful with lots of natural light, spectacular views, a private hot tub, and a fireplace. There's a beautiful wrap-around porch and a state-of-the-art kitchen. For groups that are looking to escape into nature, this spot couldn't be better.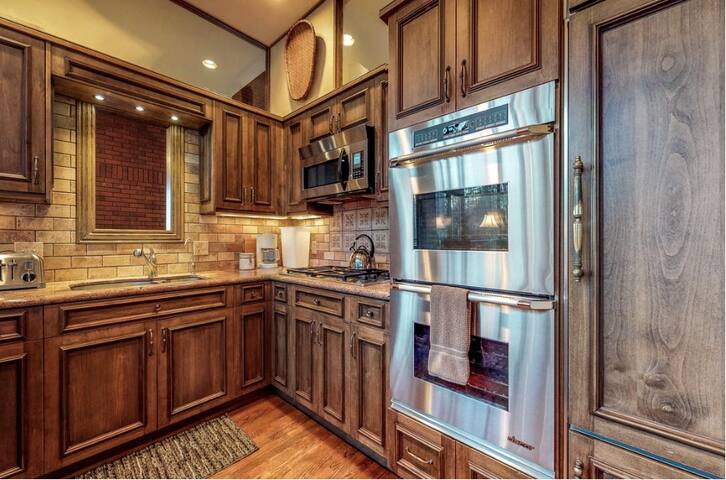 Alpha Lodge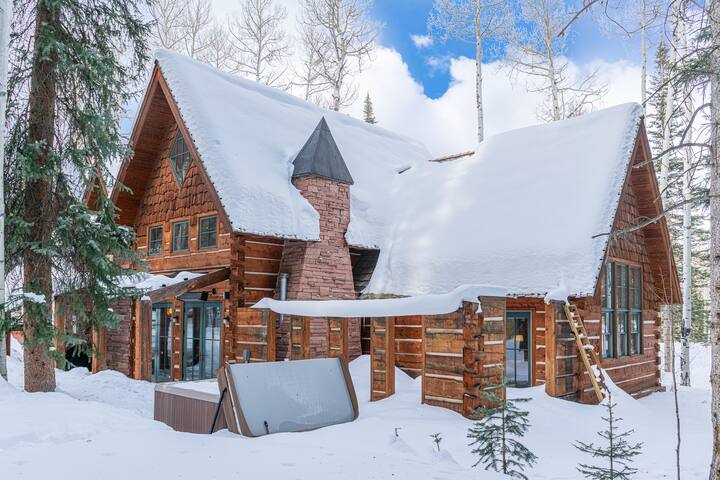 4 Bedrooms/2.5 Bathrooms, Private Hot Tub, Fireplace
This mountain lodge is a great retreat for groups of up to 10 people. It has a rustic charm with impressive views of the area. Guests can enjoy the hot tub and high end appliances in the kitchen. It's also just a short walk to skiing, hiking, and mountain biking trails.
Luxury Log Cabin
5 Bedrooms/7 Bathrooms, Outdoor Dining Area, 2 Fireplaces, Hot Tub, Pool Table
This luxury log cabin offers a rustic charm with a twist of elegance. You can expect high end furnishings and excellent amenities including a private gym, well stocked kitchen, salt water hot tub, and 2 fireplaces. There's also a beautiful outdoor dining area with a grill and covered seating. Groups also love the pool table and sound system. This property is great for groups up to 15 people in size.
Luxury Mountain Retreat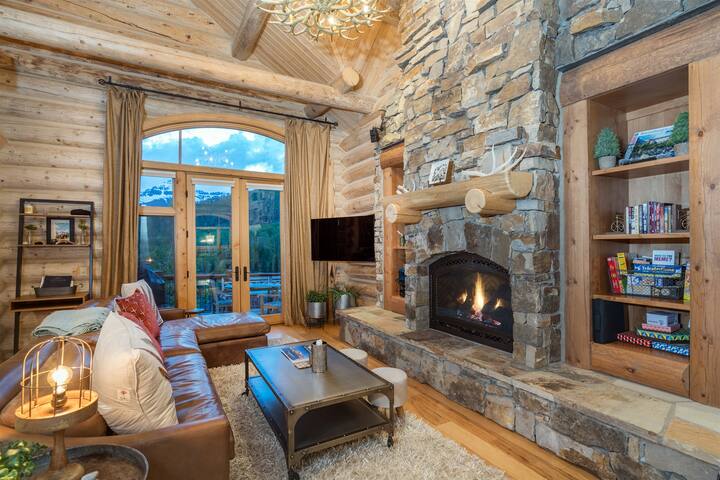 4 Bedrooms/4 Bathrooms, Patio, Gas Fireplace, Private Hot Tub
This 3 story townhouse offers a great year round destination for groups of up to 9 people. It has a great kitchen, a nice living area, and a quintessential log cab charm with a touch of luxury. There's a private hot tub, a gas fireplace, and breathtaking views. There's also a nice deck with outdoor seating and a perfect setting for unwinding after a full day.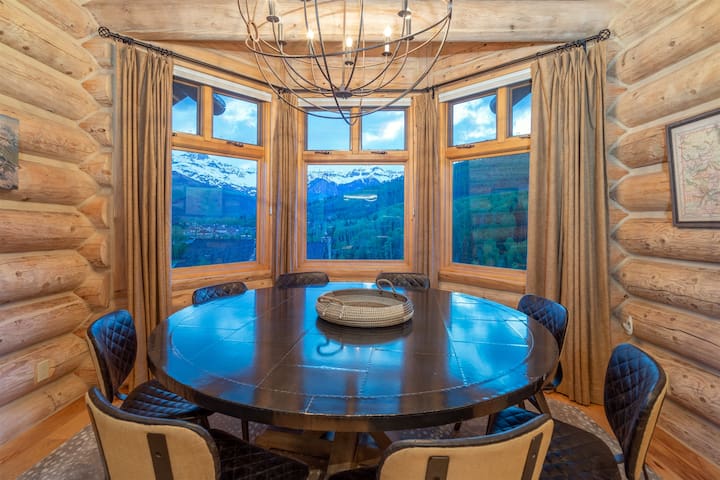 Happy Travels!
If you're interested in more accommodation options in Telluride, you should also see
The Best Airbnb Condos and Cabins for Couples in Telluride for a Romantic Getaway
and
The Best Airbnb Cabins for Families in Telluride, Colorado
.