Clearwater Beach is in the Tampa Bay area, and it's a popular beach destination for couples who enjoy outdoor activities, water sports, and relaxation. There's a nice Beach Walk promenade as well as marinas and rental equipment available for visitors. Couples also enjoy heading to Pier 60 for their sunset celebrations, where you'll see street performers, live music, and craft vendors.
Vacation rentals and Airbnb's are a popular option in Clearwater. Below are the best vacation rental options perfect for couples headed to Clearwater Beach looking for a place to stay.
Gulf Side Cottage
This charming cottage makes the perfect getaway for couples headed to Clearwater Beach. It's right by the white sandy beach and there's a lot of character and coastal charm to the place. In just seconds you'll have your feet in the sand and enjoy beachside fun.
The house has a lot of personality and the bedroom has a comfortable king-sized bed. The outdoor space is relaxing and the location can't be beat. There's also a kitchen that's great for couples who enjoy cooking. For couples who prefer eating out, there are a number of restaurants nearby as well.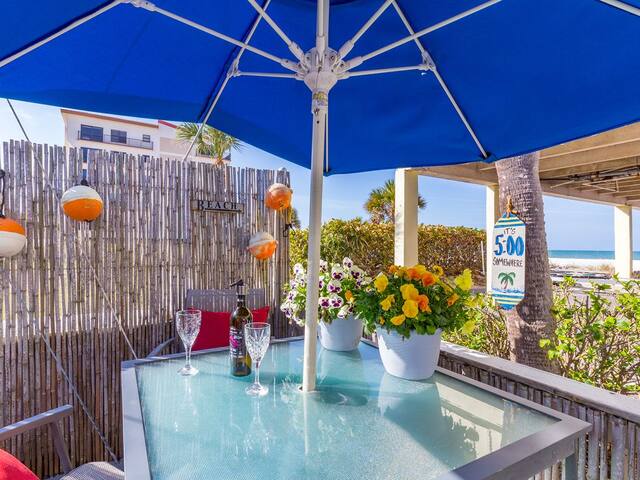 Beach Side Suite
This studio unit is another great option for couples in the area. It's just steps from the beach and has a great outdoor space with a grill and courtyard. There's also a roof top deck with nice views of the beach. For couples who want to sit outside with a cold drink and enjoy the area's beauty, this is the place to be. The unit is a studio, but there's a kitchen area and parking nearby. It's cosy with a lot of character and just enough space for two people.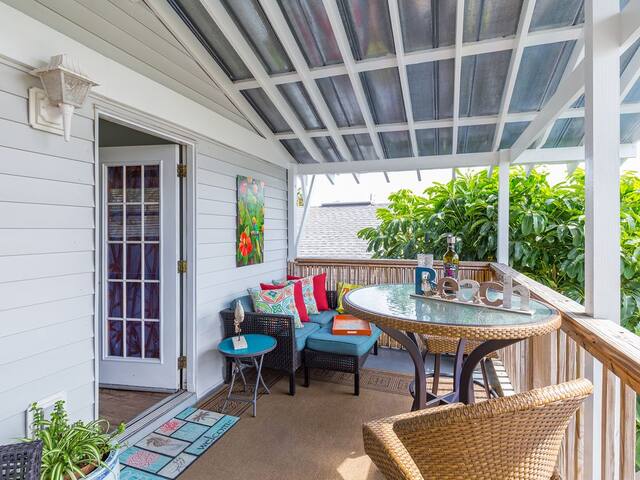 Dockside Condo
This upscale condo is another option for couples who want modern amenities and a bit of extra space. It's a corner unit that's less than a five minute walk from the beach, and there are bay views from the porch. The condo has a nice kitchen, a separate living area, and a very large master bedroom.
Guests appreciate all of the beach gear that's provided, including beach chairs, snorkel gear, and even a kayak that can sit 2 people. There's also a community swimming pool that guests can use and is shared with the next door hotel.
Sand Key
Sand Key is where you'll find Sand Key State Park. It's a nice option for couples who want a quieter setting away from the crowds of Clearwater Beach. There are less amenities and facilities in the area, and the sand isn't quite as powdery, but for many couples, the peaceful setting is a favorite.
Sand Key has less property rentals available for visitors, but here is a great place to stay for couples.
Beachfront Paradise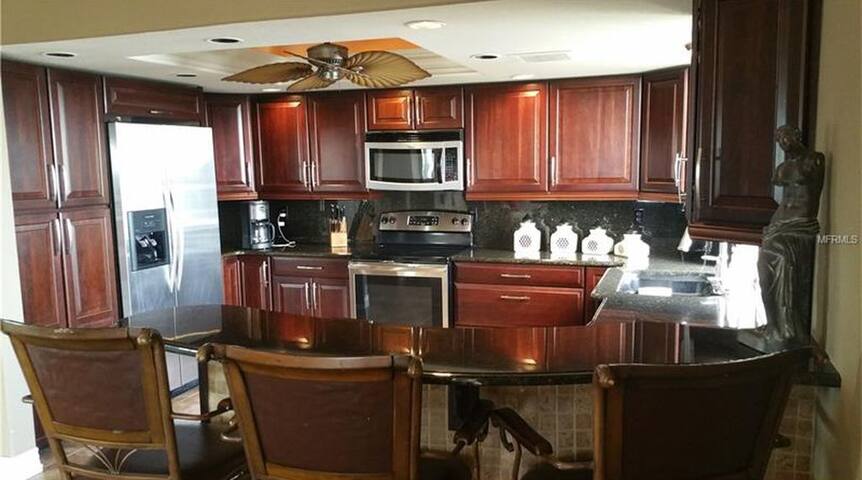 This 2 bedroom condo is located right by the beach and offers impressive views from every room. There's a large balcony and plenty of space for couples to be comfortable. Both bedrooms have king-sized beds. The space isn't suitable for kids, but it is a nice option for couples who want to enjoy the area's peaceful setting. There's also a community pool that guests can enjoy.
Happy Travels!