Clearwater Beach is a fun destination for groups of friends and families who enjoy a lively atmosphere and a fun setting with lots of water sports. The beaches are nice and the amenities are abundant. There are marinas, places to rent equipment, and a nice Beach Walk promenade. Pier 60 is the place to go at sunset, where you'll find street performers and live music.
Vacation rentals are a nice option for groups and families headed to Clearwater who want a bit more space and a kitchen where they can prepare meals. Below are the best places to stay for families and groups in Clearwater, Florida.
Clearwater Beach House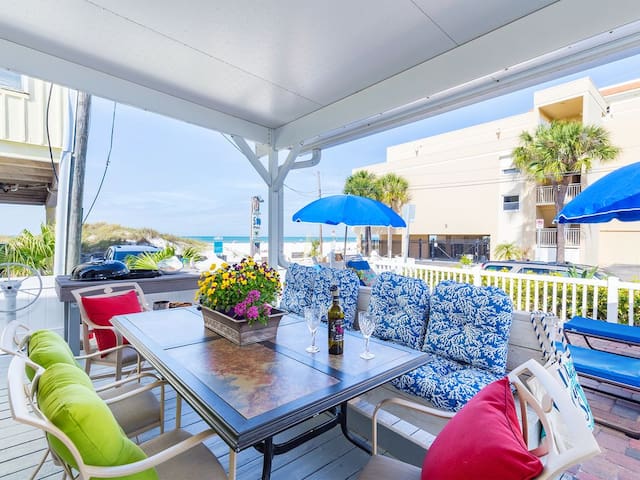 This charming 3 bedroom beach house is a nice option for families or groups of up to 6 people. It's perfect for small groups who want to be near the beach and spend as much time as possible outside in the beautiful Florida weather. There's a beautiful porch that offers impressive views of the beach and the Gulf of Mexico. It's the perfect place to relax, hang out, and enjoy a cold drink. The house is also conveniently close to the beach.
Wyndham Clearwater Beach Resort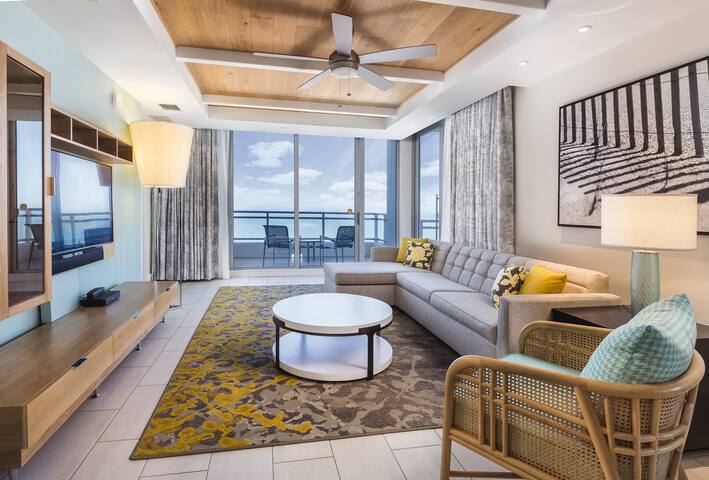 This 2 bedroom condo is part of the Wyndham Clearwater Beach Resort and can sleep up to 8 people. It's about 1,200 sq ft and has a king-sized bed in the master bedroom, 2 full beds in the guest bedroom, and a queen sized pullout sofa bed in the living room. There's also a kitchen and a balcony. The resort offers a number of amenities to visitors including a pool and fitness center.
Bay Front 2 Bedroom Apartment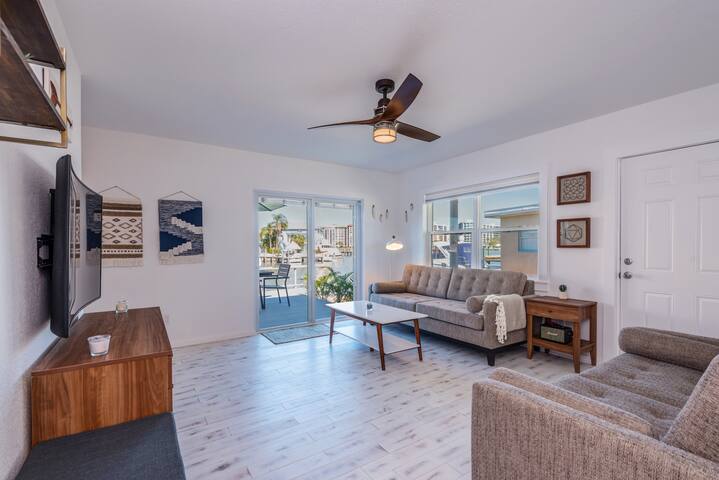 For small families of up to 4 people, this apartment is a nice option. It's located on the intercoastal water about a 2 minute walk from the beach and a short 5 minute walk to many great restaurants and shops. The unit has 2 bedrooms, each with a queen-sized bed.
Dockside Condo
This upscale condo is another option for families or small groups of up to 5 people. There are modern amenities and bay views from the porch. It's a corner unit that's less than a five minute walk from the beach. The condo has a nice kitchen, a separate living area, and a very large master bedroom.
Guests appreciate all of the beach gear that's provided, including beach chairs, snorkel gear, and even a kayak that can sit 2 people. There's also a community swimming pool that guests can use and is shared with the next door hotel.
Sand Key
For families and groups that want a more peaceful and quiet setting, Sand Key is a nice option. You'll find Sand Key State Park here and while there are less amenities, the beach makes a great retreat where you can enjoy the area's natural beauty.
Sand Key has less property rentals available for visitors, but here is a great option for groups.
Sand Key Condo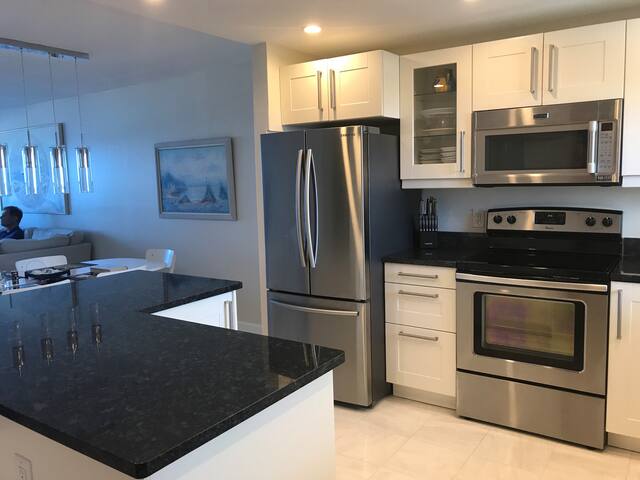 This 2 bedroom condo is a nice option for up to 4 people. There's a queen-sized bed in one bedroom and 2 single beds in the other. The area is quiet and surrounded by a residential area. There's a community pool and nice decor. There's also a nice outdoor space with balconies.
Happy Travels!