Crested Butte, Colorado is a terrific destination for couples. Not only is there world-class skiing and snowboarding in the Rockies, but also plenty of warm weather activities such as hiking, horseback riding, kayaking, and rafting. This is a couple's dream come true, as you can combine exciting outdoor activities with the romance of a cozy place to stay, fine dining options, shopping, and more.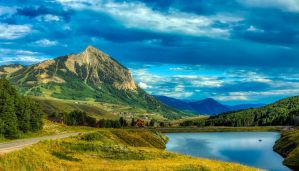 If you're a couple looking for a place to stay, we have researched the best Airbnb's in Crested Butte for couples. We've divided this article into two sections:
Crested Butte and Mt. Crested Butte
. Crested Butte is the town, and Mt. Crested Butte is the ski resort area where you'll find Crested Butte Mountain Resort. The 2 areas are divided by about 3 miles with a free shuttle bus connecting them. So, no matter which area you choose, evertyhing is within easy reach.
Crested Butte - the Town
Crested Butte is a charming town with Victorian buildings and a historic downtown area that's filled with restaurants, bars, and galleries. The town has a number of bed and breakfasts that some couples enjoy, but if you want a bit more space or affordability, then vacation rentals may be the way to go.
If you want to be near shopping, nightlife, and entertainment and are willing to take a bus to the ski resort, then Crested Butte is the area you should stay in.
Classic Ski Cabin
This cozy 1st floor cabin is a great option for couples who want the feel of a quintessential mountain setting, but the convenience and affordability of a condo. It's in a duplex-style building that is nicely furnished with a comfortable bed and sofa. There are also puzzles and games that you can enjoy during your down time. The kitchen offers a nice place to prepare meals and you are walking distance to a number of great restaurants as well. There's also a free shuttle that you can take to the resort.
Cozy Little Cabin
This cabin is one of the most popular places to stay in Crested Butte. It's a classic "tiny house" that's the perfect size for a couple, but despite its designation as "tiny", the inside feels surprisingly open and spacious. There are great appliances, board games, Nintendo, and more (as well as a washer and dryer).
Guests usually spend most of their time outside, and nearby you'll find plenty of places to hike, bike, ski, and explore. The downtown area is also just 2 blocks away. If you want to head further, there's a nearby shuttle stop as well that travels every 15 minutes to Crested Butte Mountain Resort.
Cozy Mountain Cottage
This cozy cottage offers couples a small space with a lot of amenities. The cottage is quaint and the shared yard is large. During the summer months this is a lovely place to relax. Despite being a studio, there's a nice kitchen and a decent amount of natural light.
The cottage is less than 2 blocks from town and there's also a park nearby. There's also a shuttle bus stop close by. For couples that want a simple but comfortable escape into the mountains, this is a lovely place to stay.
Mt. Crested Butte - the Ski Resort
Mt. Crested Butte is where you'll find
Crested Butte Mountain Resort
, so if you want to be near the area's popular ski slopes, then this is the place to stay. There are a range of accommodation options in the area with everything from larger hotels to condos that are perfect for couples and include kitchens, amenities like hot tubs and pools, and plenty of privacy.
The Redstone Condo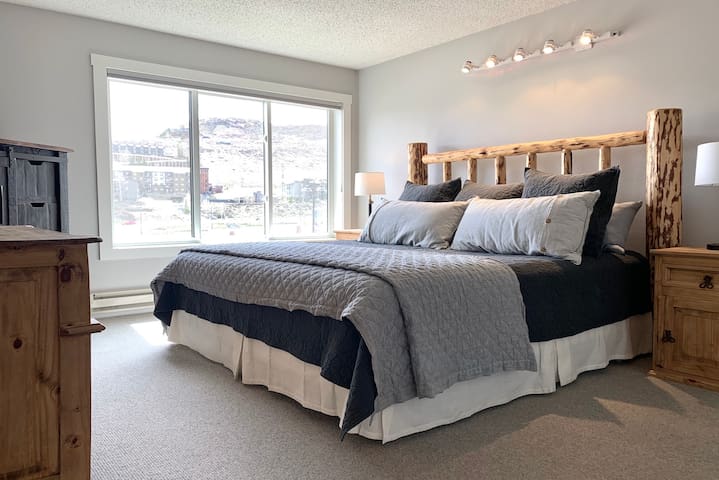 1 Bedroom/1 Bathroom, Community Hot Tub
This one bedroom condo is on the first floor of The Redstone condos, which are conveniently located near skiing, mountain biking, and hiking. It's also close to the free shuttle service to town and there's a paved path that guests can use if they prefer. The complex has two separate common areas, a hot tub, and a sun deck. The unit is on the corner and offers a lot of privacy with easy access to the hot tub.
The King Room at The Chateaux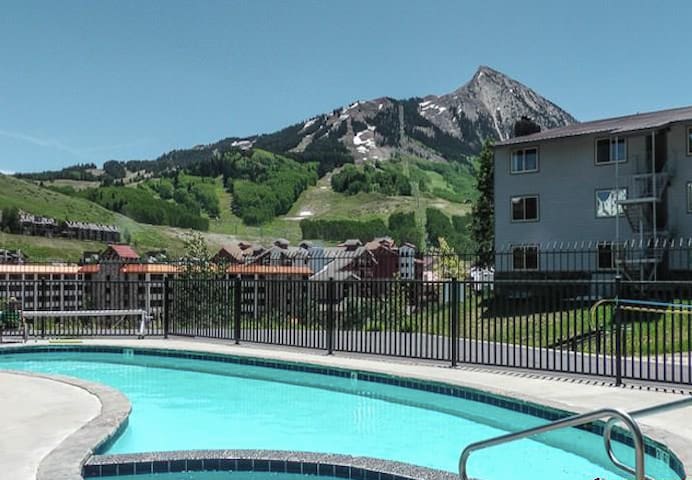 1 Bedroom/1 Bathroom, Community Pool & Hot Tub
This large room is located on the 2nd floor and offers views of Mt. Crested Butte. It's a clean, cozy, and convenient place for couples to stay that want to be near the ski lifts. You can easily walk to the lifts and the shuttle stops right by the building. The complex has a community pool and hot tub and there's a king-sized bed that couples appreciate. The room has the standard furnishings including a mini fridge, microwave, hot water kettle, and cable tv. This is a very reasonably priced option that's great for couples who want affordability and value.
Cozy Ski Condo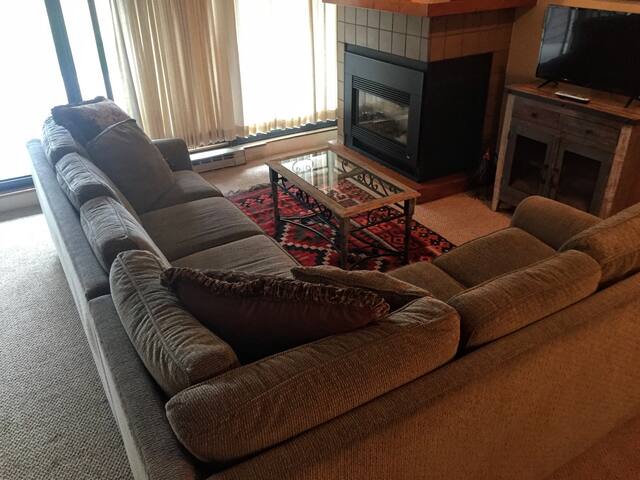 This quiet studio condo is another great option for couples who want affordability, convenience, and great amenities. The studio unit has its own full kitchen, which is great for preparing meals. The complex has a hot tub as well.
The unit is just a couple minute's walk from the ski lifts and there's a free shuttle stop nearby where you can catch the bus that heads to town.
Happy Travels!
For more information on accommodation in Crested Butte, check out
Crested Butte's Best Places to Stay for Families: Affordable Airbnbs
and
The Best Airbnb Cabins and Condos for Groups in Crested Butte
.