Keystone is located in Colorado, and the ski resort includes three mountains - Dercum Mountain, North Peak, and The Outback. It's a popular destination for skiing, snowboarding, tubing, as well as a number of great year-round activities that groups can enjoy. During the warmer seasons, the area is a fun destination for hiking, mountain biking, fishing, and golf.
Vacation rentals are a great option for groups of friends that want a comfortable space where they can relax during their stay and cook their own meals. There are a number of mountain houses and cabins on Airbnb to choose from, and some of our favorites are listed below.
3 Bedroom Keystone Condo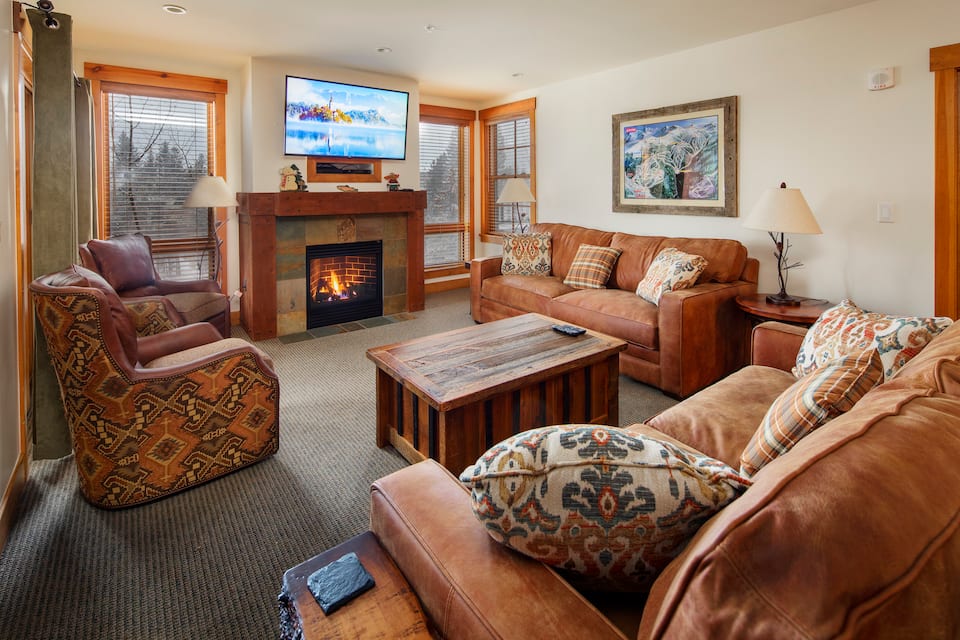 This condo is unique for the area because it has 3 bedrooms. It can sleep up to 8 people with 2 bedrooms having king-sized beds and the third bedroom having bunk beds. The space is larger than most, over 1,300 square feet, so there's enough space for everyone to be comfortable. The kitchen is equipped with stainless steel appliances and there's even a washer and dryer in the unit. There are 2 private balconies where you can enjoy impressive views of the area.
The complex has an outdoor heated pool and several hot tubs as well as a fitness center.
The Springs Condo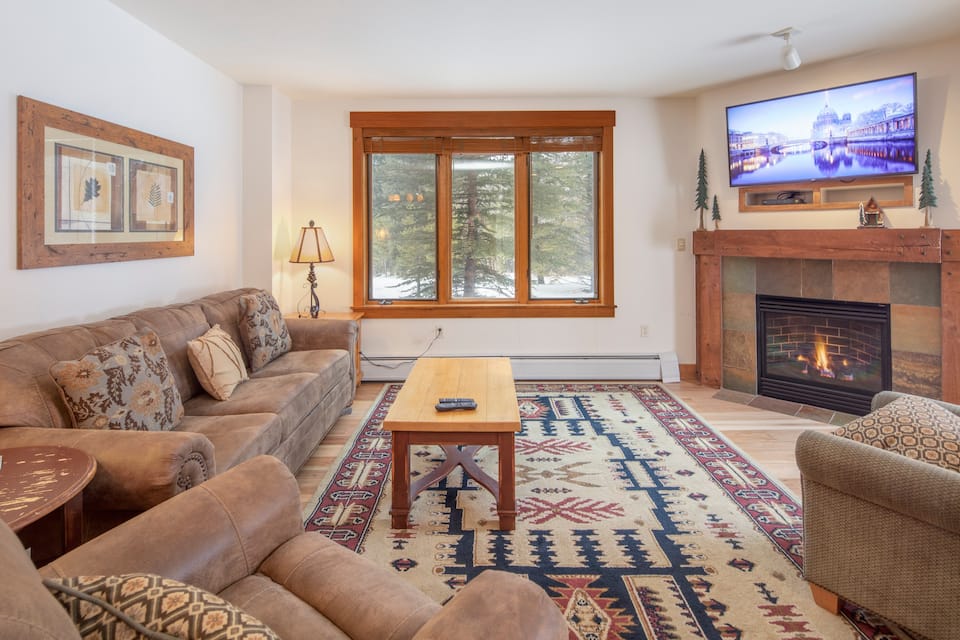 This 2 bedroom condo is located in The Springs, which is in River Run Village. It has a king-sized bed in the master bedroom and bunk beds in the guest bedroom. There's also a pull-out sofa bed available. The unit has a nice kitchen and a back deck with its own grilling area. Groups really appreciate the space and layout of the unit, which separates the two bedrooms for privacy and offers an attached full bathroom for each room.
Large Corner Condo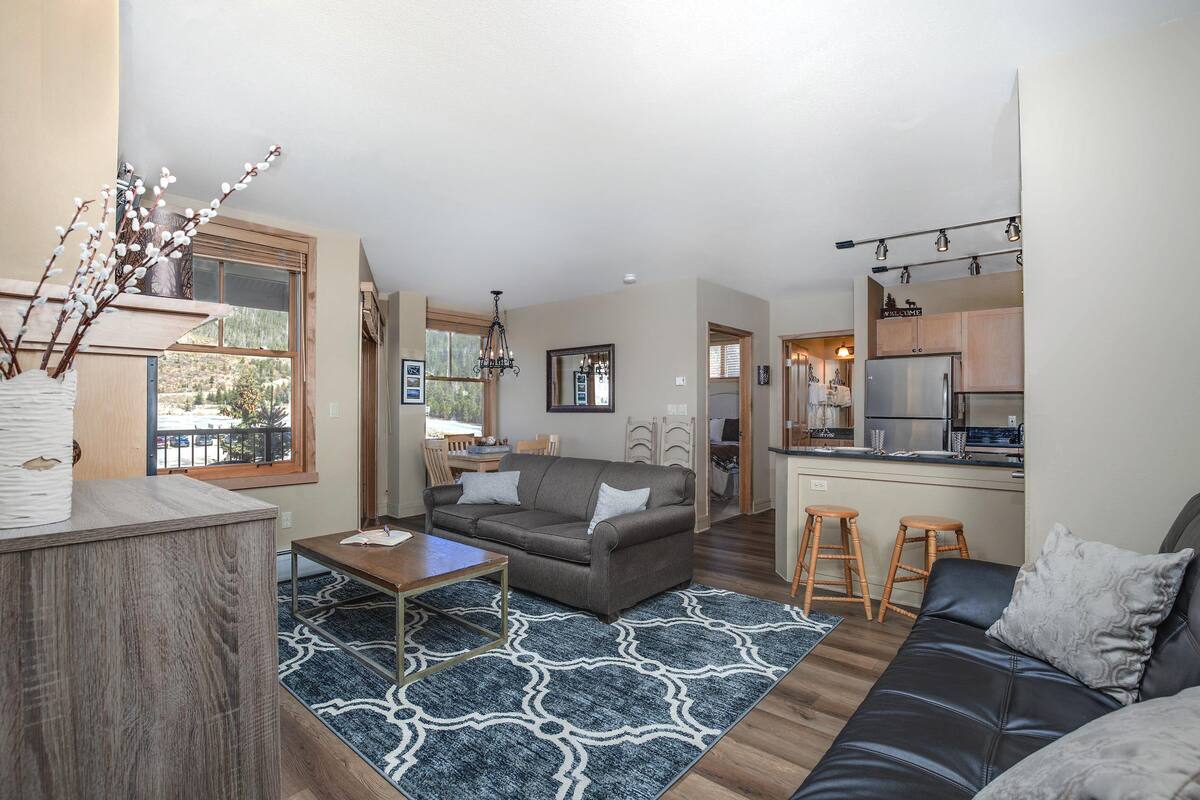 This 1 bedroom condo is a corner unit and is slightly larger than you might expect. It does only have one bedroom, but it's a nice option for smaller groups. There's a king-sized bed in the bedroom as well as 2 sofa beds. The kitchen is nicely updated and well stocked and the unit has nice windows with plenty of natural light.
This unit is also in the Silvermill Lodge which has a number of great amenities including a heated outdoor pool, 3 hot tubs, a sauna, and a fitness center.
2 Bedroom Condo
This 2 bedroom condo is a nice option for smaller groups of up to 7 people. It's a top floor, corner unit that's quiet and has nice views of the surrounding area. There's a balcony and lots of natural light and it's near the village and everything that it has to offer. It's also just a short 5 minute walk from the lifts.
Top Floor Mountain Retreat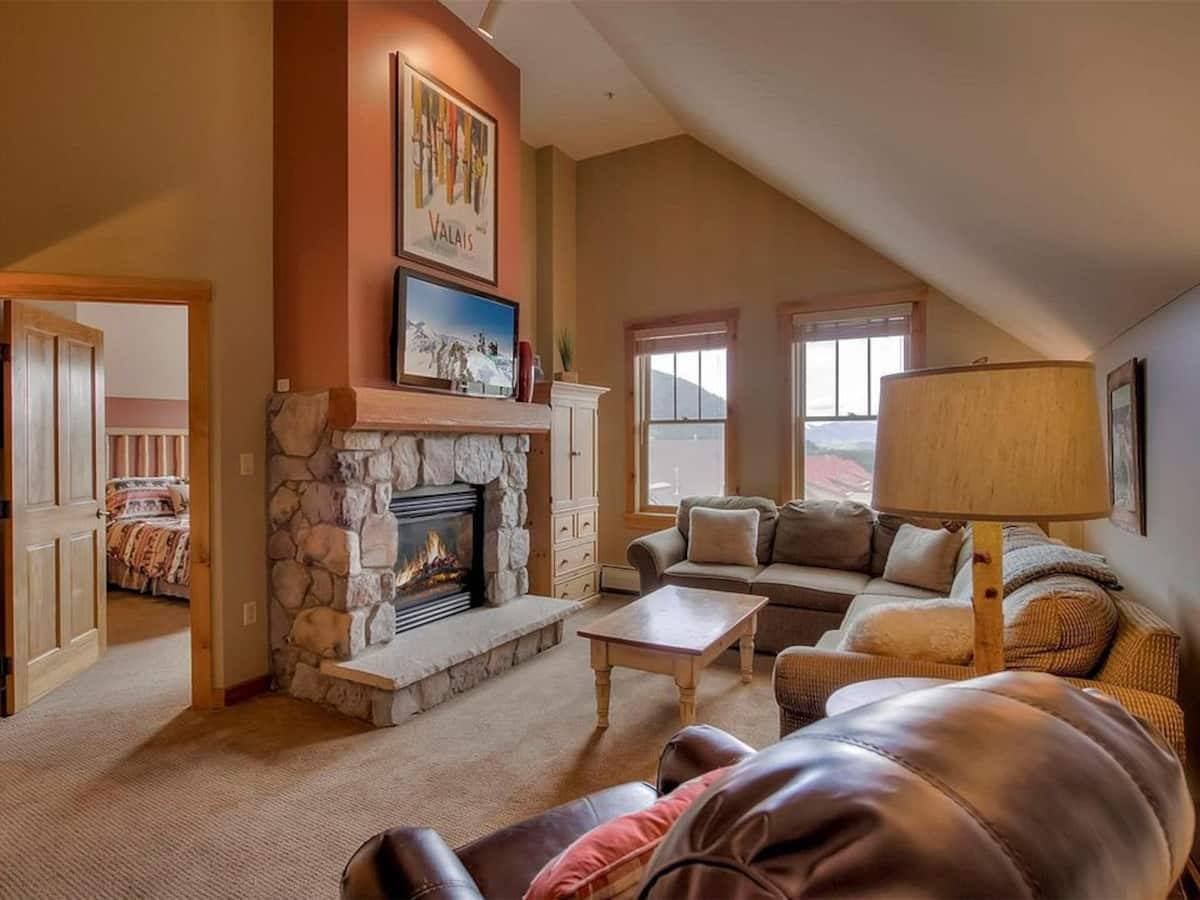 This 2 bedroom condo is conveniently located in River Run Village right by the slopes. It's part of Buffalo Lodge condos and is about a 5 minute walk from the gondola. It's a top floor unit on the corner, and is just over 1,000 square feet. There's a queen bed in one bedroom, a king bed for one bedroom, and a sofa bed in the living space, so this is a good option for small groups of up to 6 people. The unit has a balcony and a fireplace where you can relax after a busy day on the slopes.
Happy Travels!
Make sure you also see
The Best Cozy Places to Stay for Couples in Keystone on Airbnb
and
The Best Family-Friendly Condos and Airbnbs in Keystone, Colorado
if you're interested in more places to stay in Keystone.