With its natural beauty, exciting ski slopes, and quaint downtown, Breckenridge, Colorado offers the perfect family destination. A range of places can be found here for families to stay, from condos and townhomes to large homes set against the beautiful mountain backdrop.
Main Street & Historic Downtown
With its historic buildings and charming shops, Breckenridge really is a storybook town. Many of the buildings are lingering relics of the town's mining days, which dates back to over 100 years ago. The town's Main Street is lined with fine dining restaurants, quaint shops, and a vibrant nightlife, all set against the backdrop of beautiful mountain scenery.
Everyone loves the downtown area's rich history as well as its convenient accessibility. Restaurants and entertainment are all within walking distance, and there are historic tours of the area as well as fun carriage rides that the whole family can enjoy.
Families can choose from a number of properties in the downtown area. Some of our favorites are below.
Home in Historic District
Ski Country Penthouse
Peak Nine
For the best of both worlds - easy access to the slopes as well as the convenience of being near Downtown - you'll want to stay in the Peak Nine base area. This area is one of the most popular in Breckenridge.
Families love the easy access to skiing during the winter months, and the nearby hikes that are perfect for warmer seasons. There are also some great family friendly activities at the nearby Maggie Pond where you can enjoy fishing, paddle boarding, and more.
Properties range from large units that sleep large groups to smaller condos that are perfect for a family getaway. Below are just a few of our favorites.
Kings Quarters
4BR Townhouse at Snowflake Lift
Breck Ski-In Townhome
Four Seasons
Located just south of Breckenridge, the Four Seasons neighborhood also offers easy access to the slopes and lots of hiking and biking trails nearby. The neighborhood is surrounded by lots of natural beauty with a forest and a stream nearby.
Four Seasons and Peak Nine are connected by a pedestrian bridge that goes over Maggie Pond. There are a number of great properties for families in the area, with just a few listed below.
2BR Mtn Modern
2BR Gorgeous Remodeled Condo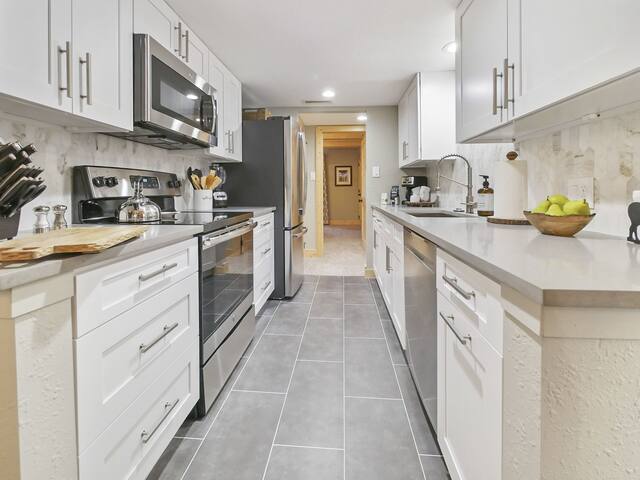 3BR Private Hottub Condo
Mountain Chic Getaway
Four O'Clock
Four O'Clock is another convenient neighborhood that's close to both the Snowflake lift and Four O'Clock Ski Run. At 3.5 miles in length, Four O'Clock Ski Run is the area's longest trail. Snowflake lift is also unique for its 45 degree turn.
The neighborhood's easy access to the area's natural beauty makes it the perfect year round destination for families. During the winter months you can enjoy convenient ski-in/ski-out access to the slopes, and during the summer months the hiking opportunities are plentiful, with many options that are perfect for families.
There are a number of properties in the area that are ideal for families. Some of our favorites are listed below.
2BR Winter Point
Wildwood 2BR
Warrior's Mark
For families looking for value and convenience, Warrior's Mark is a good option. It's located near the black diamond terrain of Peak 10, and the views are spectacular from many of the homes. This is a peaceful area that many families enjoy because of its quiet and relaxed setting. It's also a great year round destination as there is picturesque forest and wildlife throughout that the whole family enjoys. Head to White River National Forest for great hiking and biking trails as well as wildlife spotting and fly fishing along the Blue River.
Below are some of our favorite properties in the area for families.
River Park Lodge
Lazy Fox Lodge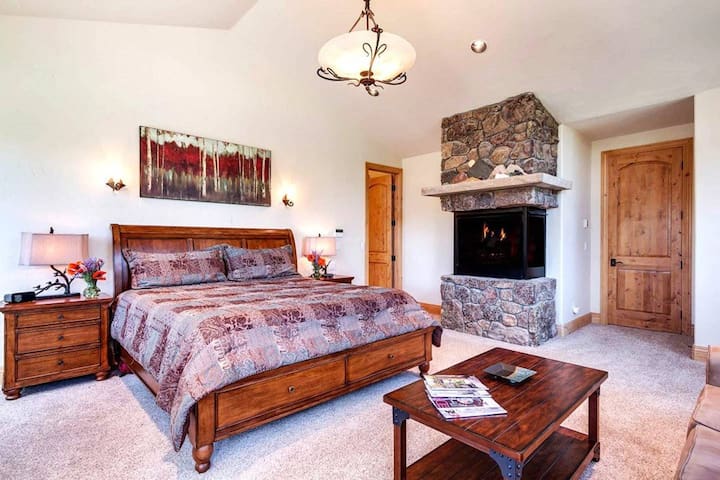 The Elevated Inn at Breck
3BR Townhouse with Views
The Highlands
North of Downtown is the Highlands area. This is an upscale neighborhood with beautiful homes that are filled with luxury and surrounded by scenic forested mountains. The views are impressive and guests enjoy the 27 hole golf course that is converted into a Nordic Ski Center during the winter months. Also in the area is mountain biking, hiking, and more. The properties have some of the best amenities including private hot tubs, game rooms, and saunas - but you can expect to pay a premium for them! Below are just a couple of the area's well appointed homes.
Silver Pines Cottage
4BR Cabin with Views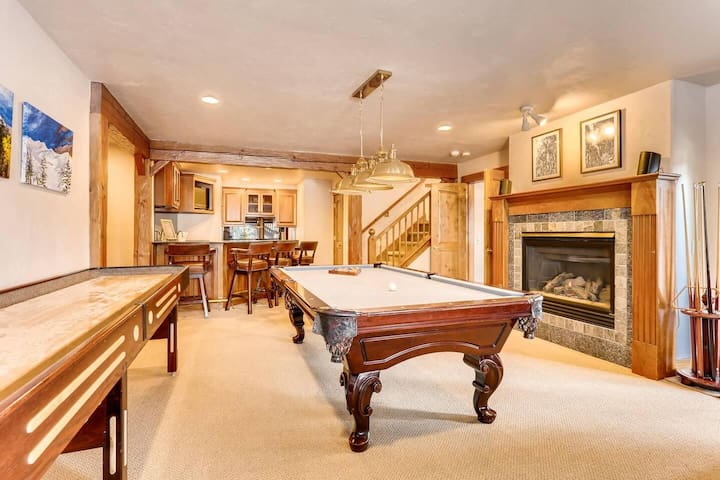 Gorgeous Mountain Modern Home
Moose Ridge
Happy Travels!
For more ideas about places to stay in Breckenridge, you might also be interested in
Best Breckenridge Airbnb Cabins & Condos for Groups of Friends
,
The Best Breckenridge Airbnb's for Couples
,
The Best Cabins and Condos on Airbnb for Couples in Copper Mountain
,
The Best Airbnbs for Groups in Copper Mountain: Cabins and Places to Stay
, and
The Best Family-Friendly Airbnbs in Copper Mountain
.