Great hostel! Really well located close to the station and in the city centre. Super friendly staff and good facilities: Irish pub downstairs and nice beds to sleep in. - Anonymous
What sets them apart?
This hostel's location really can't be beat. The Irish Pub, walking tours, and pub crawls make it a great option in Amsterdam.
Hostel Personality
Who's staying here?
This is a social hostel with lots of activities, and on-site bar, and lots of opportunities to meet other travelers. This makes is a popular option for solo travelers, backpackers, and groups of friends visiting Amsterdam.
Insider Tip
If you want to meet other guests, check out the hostel's pub crawl.
Durty Nellys Inn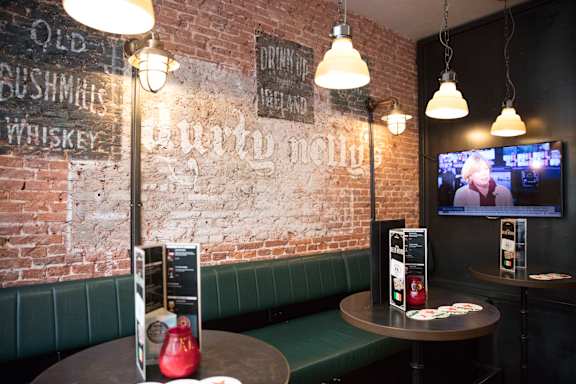 Durty Nellys Inn is conveniently located right by Dam Square and the Red Light District. There area has tons of restaurants and bars and Centraal Station is just an 8 minute walk away.
The hostel has a variety of activities for guests including a popular pub crawl and walking tours. The Irish Pub, run by the hostel, brings in both tourists staying at the hostel and outside tourists. Guests of the hostel enjoy a 20 on food and drinks. There's also a nightly happy hour.
This is a fun and social hostel where it's easy to meet other guests of stick to your group if you prefer. It's location, pub, and fun activities make it a great option in Amsterdam.
The Facilities
Dorms
The dorm rooms are clean and comfortable. The bunk beds are pod style, so you get a bit more privacy than you do at most other hostels. There are also security lockers and pad locks provided. Bed linens are included in the price of the room, but you have to rent a towel if you need on.
Bathrooms
The bathrooms are cleaned regularly and in decent condition. Some guests feel the water pressure could be a bit better, but in general they're in good condition.
Bar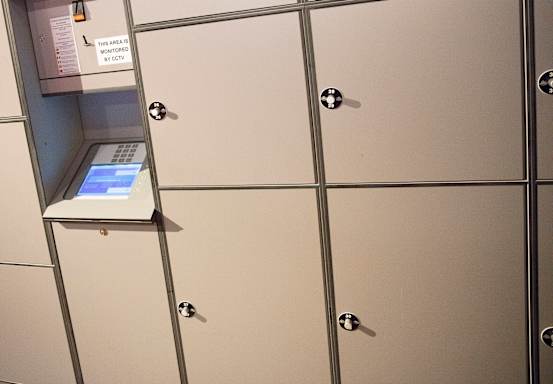 The hostel's Irish pub is a popular hangout for travelers whether they're staying at the hostel or not. Guests enjoy a 20 discount on food and drinks. This applies to the breakfast, served every morning as well. The pub has a pool table and there's often a live DJ most weekend nights.
Common Areas
The hostel has a common area where guests can hang out as well as a small outdoor space that is perfect for relaxing when the weather is nice. It's like a little garden and a nice retreat in the middle of the city.
The Location
De Wallen
What's Nearby?
This hostel is just two minutes from Dam Square and near most of the major tourist attractions. The area has no shortage of restaurants and bars. It's right by the Red Light District and is less than a ten minute walk to Central Station.
Nearby Transportation
You can easily walk to most places from this hostel. If you've flown into Amsterdam, you can hop on a train to Centraal Station and then it's less than a ten minute walk to the hostel.
Activities
Head out to explore Amsterdam's nightlife with one of the hostel's popular pub crawls. If you feel like staying in, you can head to the on-site bar. There's a dj most weekend nights and drinks specials for guests of the hostel.
During the day, check out one of the hostel's walking tours, which are a great way to familiarize yourself with the city.
Amenities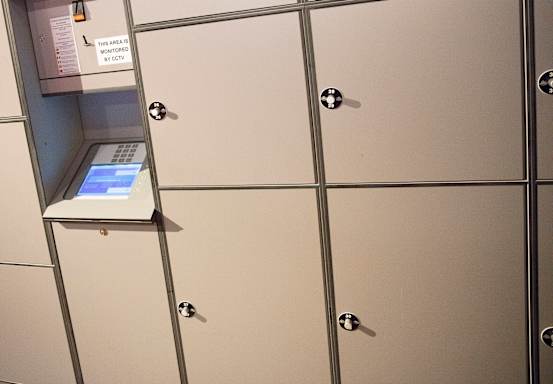 This hostel has a variety of amenities available to guests including Wi-Fi access, luggage storage, bike rental, vending machines, and all kinds of travel information.
Staff
The staff here are relaxed but helpful. They keep things running smoothly and make sure check in and check out are hassle free. The activities are lots of fun for guests and the bar is a nice place to hang out.
Heads Up
There's no kitchen facilities available to guests. Some guests also complained that the hostel is a bit loud, but that's typical of a hostel in such a central location.
Durty Nellys Inn
Do you have a favorite hostel that you would like to review? Let us know!