Nice hostel, staff was courteous they, they allowed us to keep our luggage and even gave us the option to have free dinner (which they prepared) even post checkout. I would definitely recommend this place. - Jay
What sets them apart?
This hostel offers a great value for the money. It's clean, comfortable, and reliable, with a variety of activities for guests. While it's not always the most social hostel, it has a quiet setting with a welcoming vibe. The rooms are surprisingly large with plenty of natural light and the terrace is a great place to soak up the Mediterranean sun. The breakfast, available all day everyday, is actually really good and a great perk, particularly if you're hoping to save some money.
Hostel Personality
Who's staying here?
This hostel appeals to backpackers and budget travelers who are looking for a good value. Guests must be between the ages of 18 and 40, and the crowd is very international and diverse. It's not a party hostel but they do offer some activities and group dinners that encourage guests to hang out.
Insider Tip
If it's raining, check with the receptionist and they'll likely have umbrellas they can loan to you.
Fabrizzios Terrace Hostel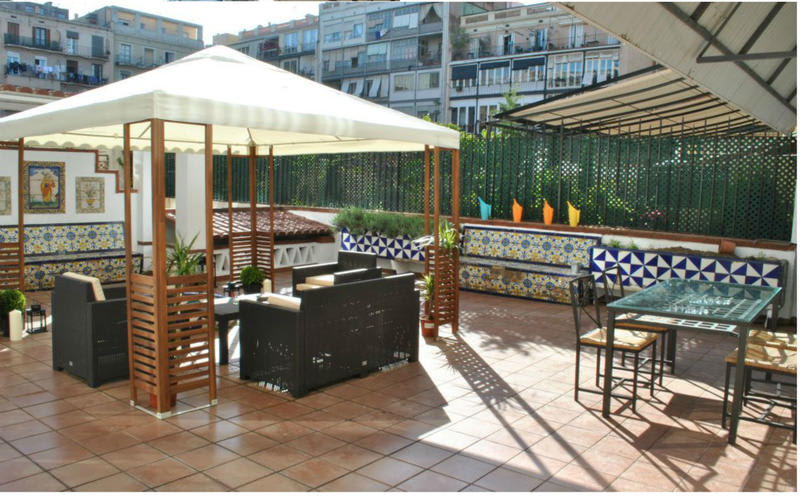 If you're hoping to stretch your money, then this is the place to stay. The prices are good, the rooms are large and reliable, and the all-you-can-eat all day breakfast will help keep your food budget down. They sometimes provide dinner as well.
With a central location near the metro, the entire city is accessible. This hostel has a welcoming vibe without being particularly social, so if you want an affordable place to crash without the pressure to party, then this is a good option. They do offer a handful of fun events so it is possible to meet other guests, but most people stick to their own group.
The Facilities
Dorms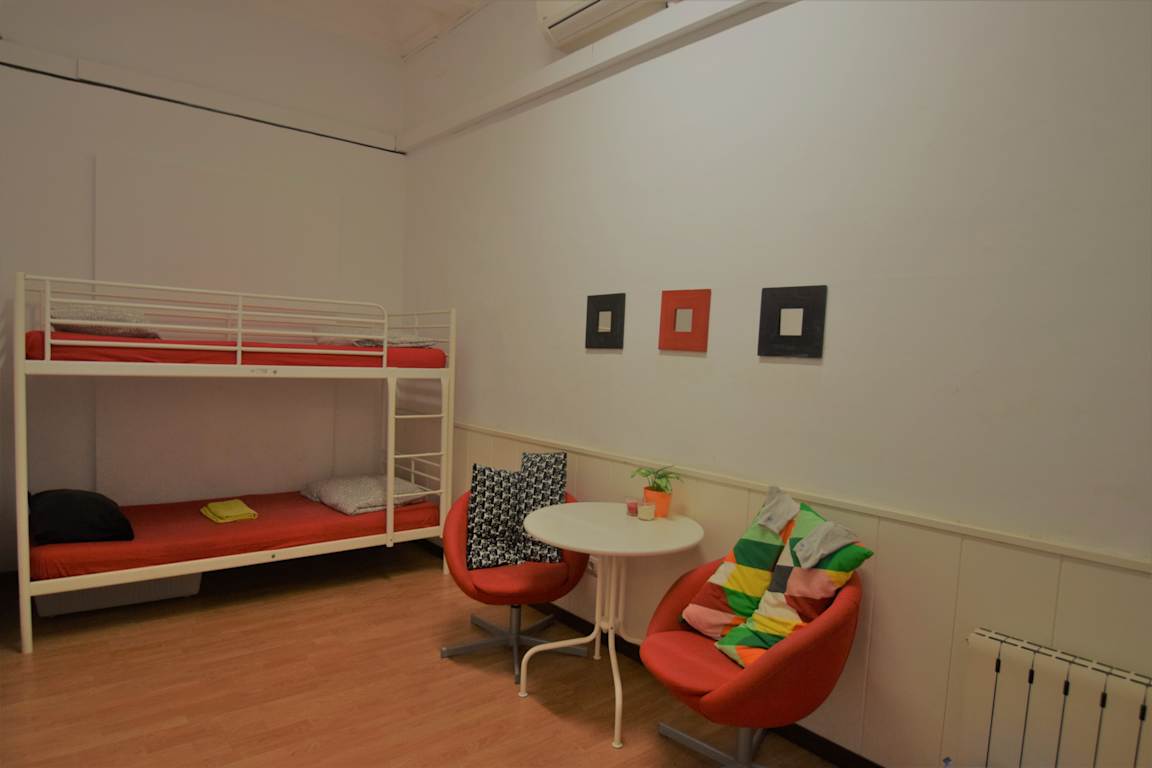 This hostel has surprisingly large rooms with lots of natural light. There are large windows and fans that keep the rooms cool. The beds are comfortable and the rooms stay quiet at night. They provide security lockers in the rooms for each guest, but they are on the smaller side so don't expect to fit your whole backpack. You can pull out your valuables and put them separately in the locker.
The dorms vary in size and start at four bed dorms and go all the way up to ten bed dorms. The largest rooms are the cheapest, but offer a bit less privacy and personal space.
Private Rooms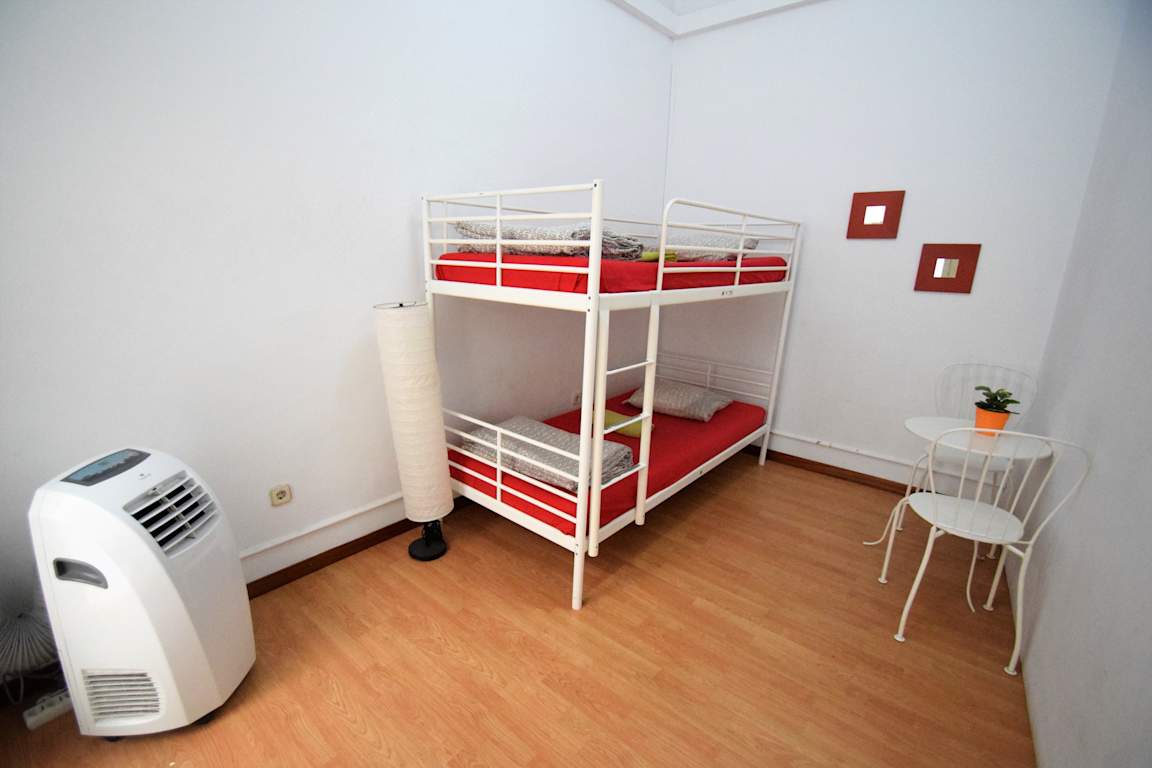 If you want more privacy and comfort, private rooms are offered by Fabrizzios Hostel, too. You can choose between rooms with bunk beds or a queen sized bed, and the private rooms have air conditioning.
Bathrooms
There are several bathrooms and showers available which are shared by the guests. They are kept clean and the hot water is reliable. There's enough showers that they are rarely crowded.
Common Areas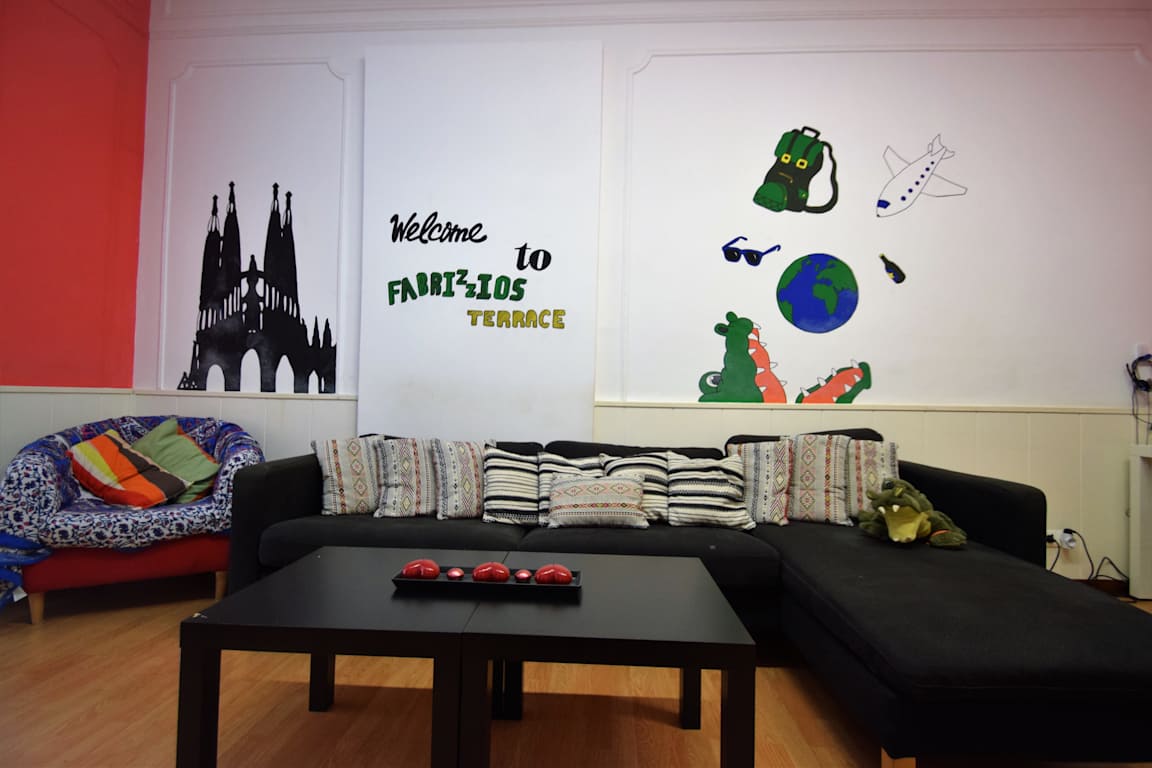 This hostel has a lounge and a terrace area. The terrace is a great place to hang out and meet other guests or just chill out. It has tables where you can enjoy a meal and some shade to keep the hot sun off of you. The area is well furnished and comfortable, so it's popular with guests and makes for a nice place to meet up with other travelers. Many guests also use the terrace as a place to dry their clothes.
The indoor lounge area is large with a comfortable sofa and several tables where guests can eat. There are also public computers available if you want to catch up with family and friends back home. The television has movies and video games to choose from. The room is also well heated in the winter and air conditioned in the summer.
If you're hoping to cook some meals for yourself, there's a shared kitchen available for guests. It's well stopped with supplies and there's breakfast available all day every day.
The Location
Eixample
The Eixample neighborhood is where the old world charms of the Gothic Quarter merge into modern Barcelona. Here, many famous museums and attractions can be found, as well as plenty of restaurants, bars, shops, churches, and other sights. Public transportation in this part of town is very common, and the streets are laid out in an orderly fashion, so it's hard to get lost.
What's Nearby?
This hostel is centrally located between Sagrada Familia and the Gothic Quarter. Many popular destinations are between a 10 and 15 minute walk away. To the north you can reach Sagrada Familia in 20 minutes (10 to 15 minutes if you use public transit). The Gothic Quarter and La Ramba are about 15 to 20 minutes away and Plaza Catalunya is 10 to 15 minutes away.
Within a mile of the hostel are Gaudi's Casa Batllo, the Barcelona Cathedral, the Picasso Museum, and the colorful Boqueria Market on Las Ramblas.
Nearby Transportation
Tetuan Metro Station is the closest station to the hostel. It's just a couple of minutes away and is situated on Line 2.
Activities
This hostel organizes some great activities for guests. There are backpacker nights out, which is really a pub crawl to some of the city's best clubs and bars. On occasion they host free group dinners which are a great way to meet other guests while enjoying some free food. Some nights they also offer free sangria. During the day you can take advantage of the free walking tours that are run by local guests. You can choose from any number of tours including one to the Gaudi sites or tours through the historical Gothic Quarter.
Amenities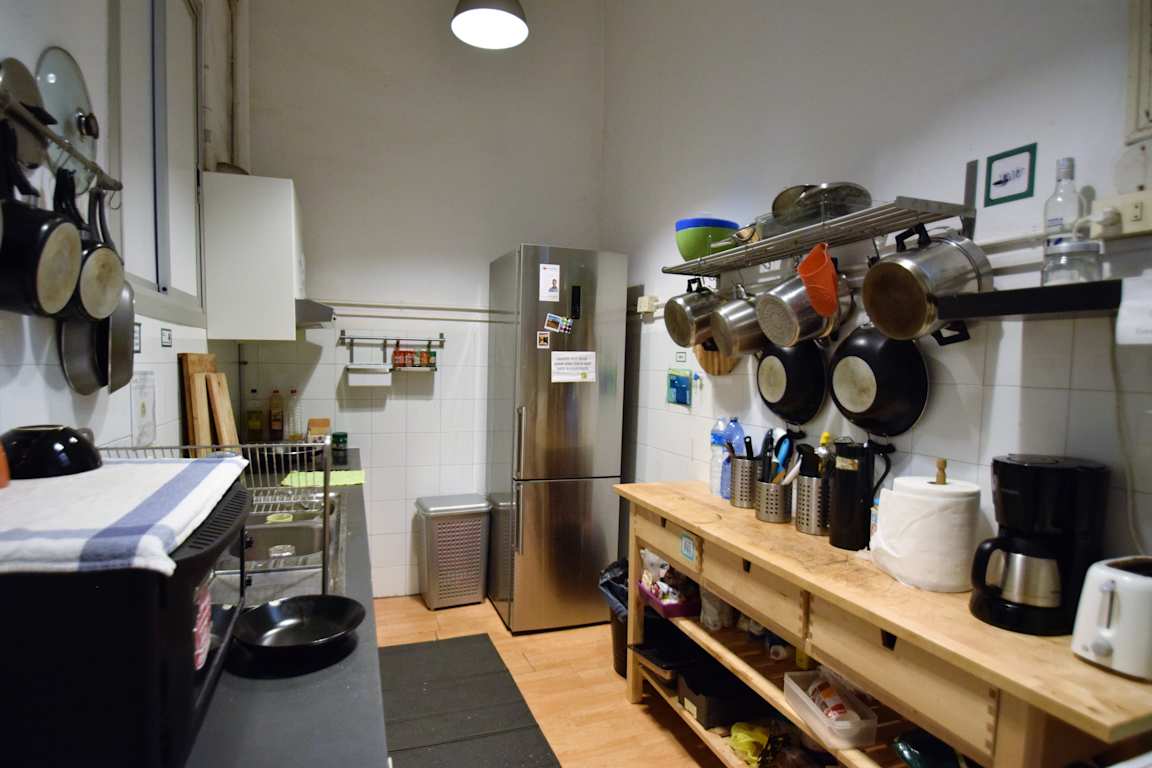 This hostel has all of the standard amenities including travel information, bed linens, security lockers, and free Wi-Fi. It also has some extra perks for guests like free breakfast that's available all day. Towels are included in the price of the bed, and bicycle rentals are available, too. They have games in the common area and staff available to answer any questions you might have. The shared kitchen is well stocked and there's a book exchange if you need to trade out your current novel.
Staff
The staff here are helpful and friendly. Although the reception area isn't open 24 hours a day, the staff is usually available and eager to answer any questions you may have when they are open. Local guides run the walking tours and other staff that organizes the group dinners and pub crawls. Overall, the staff is friendly, helpful, and responsive.
Heads Up
Overall this is a great hostel with reliable services. The building itself is a bit dated, which can be seen in some of the facilities. The lockers aren't big enough to fit your whole bag but they are sufficient for any valuables you might be carrying. Otherwise, you can expect a comfortable and relaxed visit.
Fabrizzios Terrace Hostel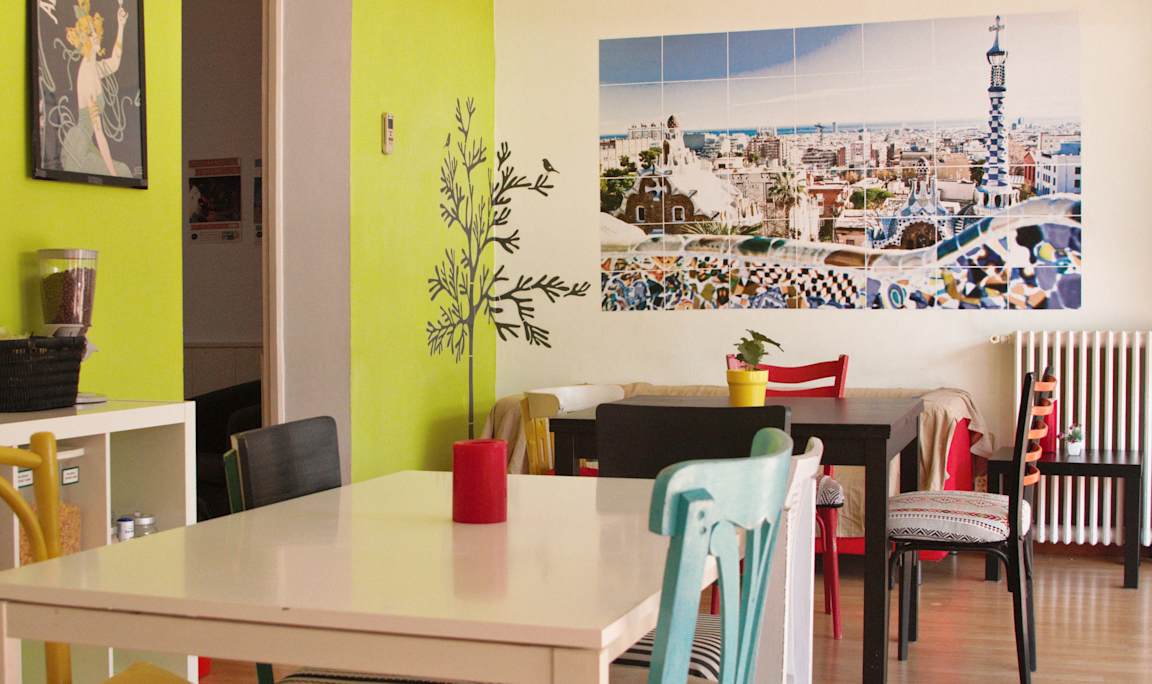 Do you have a favorite hostel that you would like to review? Let us know!